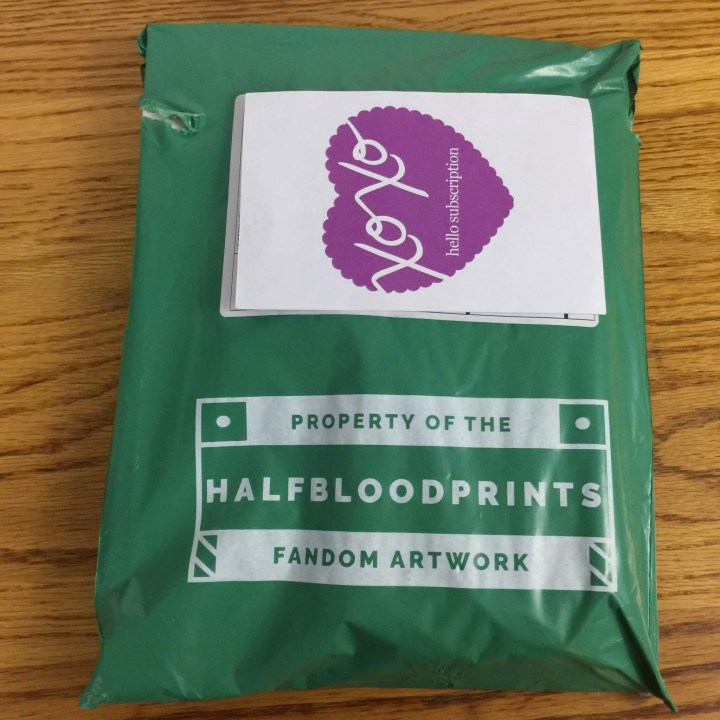 HalfBloodPrints is a monthly subscription service that brings beautiful fandom artwork you can display at your home. The subscription costs $10.50 per month, and you'll receive an 8×10 art print, a bookmark, a calendar magnet, a custom sticker, and a lot more surprises. There will be a different theme every month, and are based on famous books, TV shows, movies, etc.  A premium subscription is also offered for $22.99, where you'll get a monthly shirt included!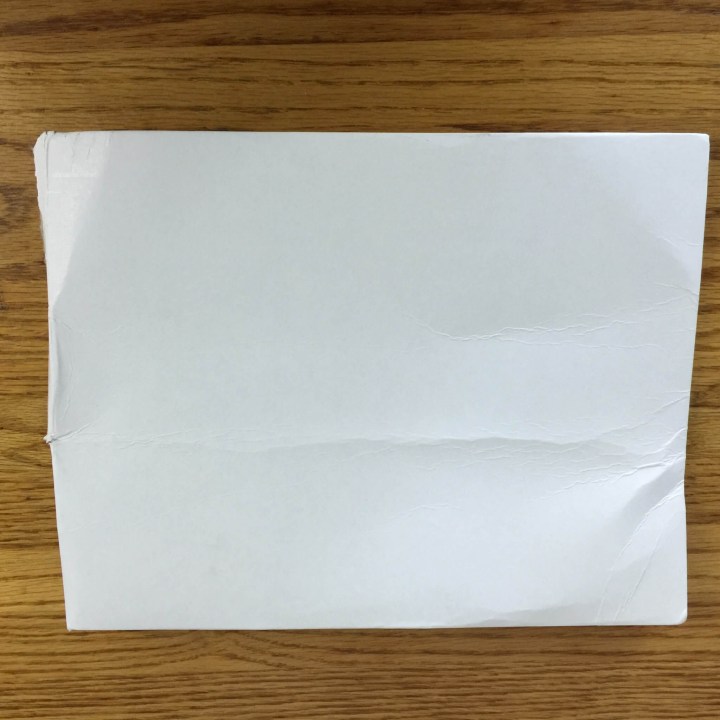 The regular subscription comes in a poly mailer (green bag seen in first picture above). The art is contained in a paperboard folder to help keep it in top condition, unfortunately mine was bent to put into the mailbox because there are no stickers indicating do not bend.
Everything from my Chronicles of Narnia inspired box!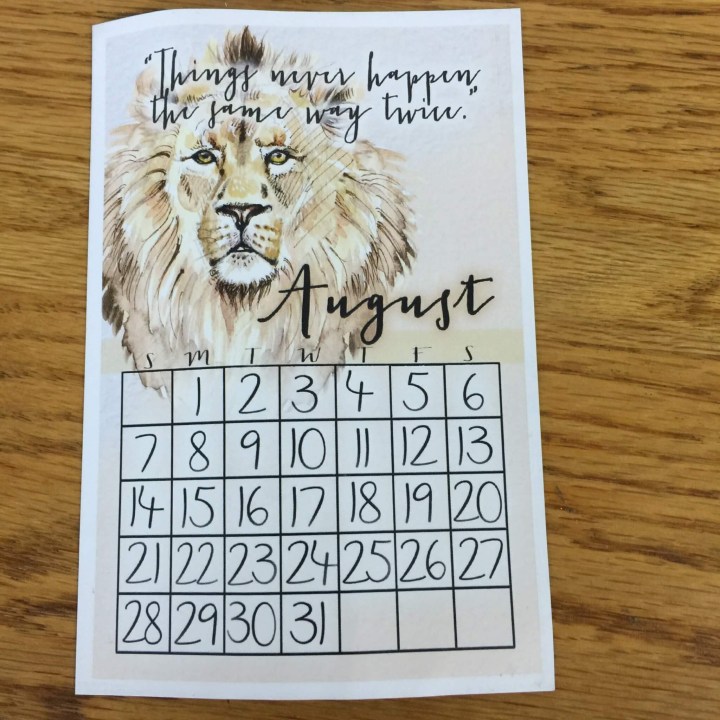 A beautiful month of August calendar magnet with quote, "Things never happen the same way twice." Because the entire package got bent in the mail this also has a little curve to it but was not damaging and a few hours of hanging on the refrigerator it was back to pristine condition.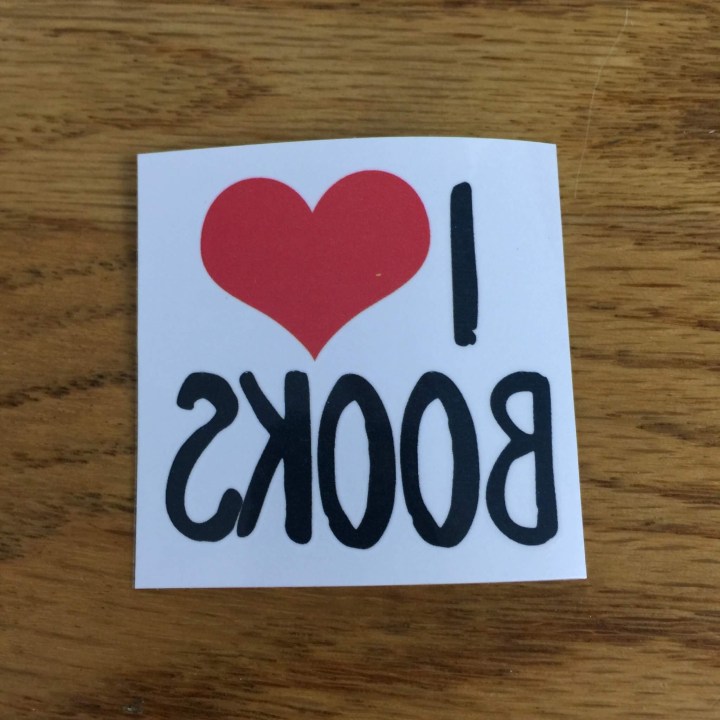 I love Books tattoo. This tattoo is a bit on the large side for my taste but my daughter loves it. In this house we take every chance we can get to declare our love for books and reading.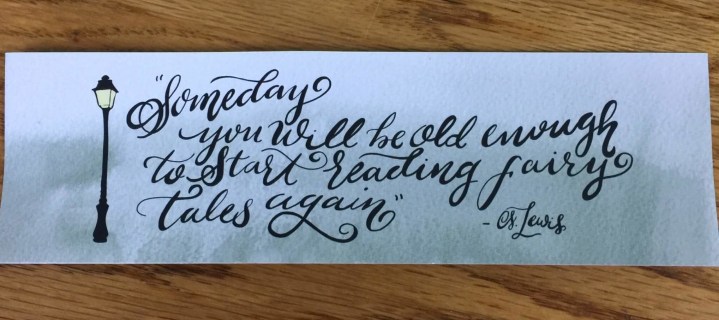 C.S. Lewis quoted bookmark, "Someday you will be old enough to start reading fairy tales again." I love this quote because I think during my school years I only read what was demanded of me and now that I read for pleasure which means I do have time for a fair tale or two.
The other side has a map of Narnia.  The bookmark is also bent but I've give it a few days in the book I'm currently reading and it should be as good as new.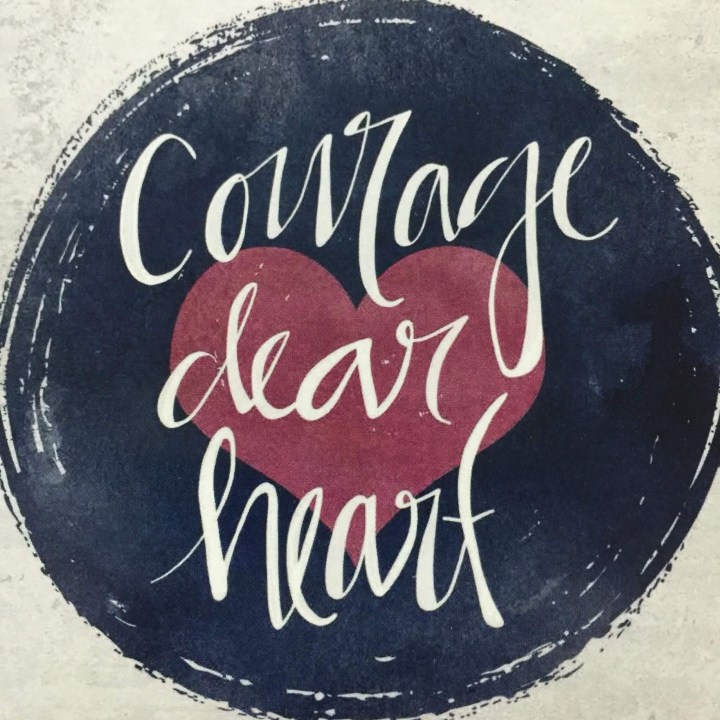 Courage dear heart sticker makes me happy! It's colorful and bright, looks amazing on my ipad cover and as the background on my phone. I love to find the little things that throw a positive spin on my day.
My big piece of fan art came wrinkled but it too has had time to flatten out and it looks much better than I expected. I like the winter white scene in the background that adds a beautiful touch to the quote, "once a king or queen of Narnia always a king or queen of Narnia." I'm looking forward to framing it and putting it into my reading nook.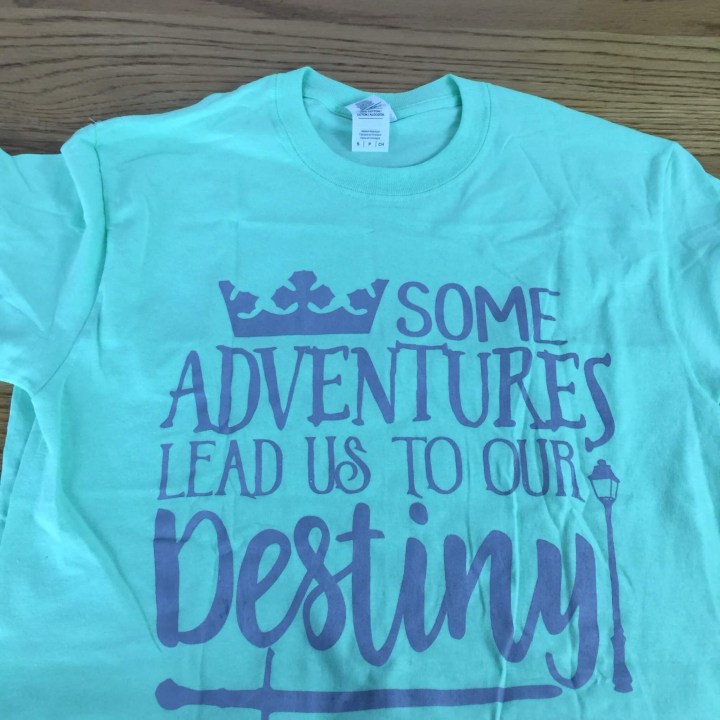 Mint green t shirt that fits perfectly with a great quote, yes please! I love the simple lamp post nod to Narnia and the quote "some adventures lead us to our destiny".
Over all this is one fun subscription. I love that the art is fan based because no one is going to bring out the true beauty and meaning of book like an honest fan. Another thing I found truly awesome is it wasn't just one representation of the Chronicles of Narnia, the lion only shows up once in this month's box. I grew up reading these books, and this fandom art has added another level of love.  With much thanks to HBP I need to add the Chronicles of Narnia to my reading list, again.
What do you think of HalfBloodPrints? Save 15% on your subscription with coupon code FIFTEEN
Visit HalfBloodPrints to subscribe or find out more!
The Subscription
:
HalfBloodPrints
The Description
: Wow your guests every month with new fandom artwork by HalfBloodPrints! Build a collection or swap out your print for a new look every month! Each month you will receive an 8×10 print on premium heavy weight matte card stock, a bookmark, a calendar magnet, & a custom sticker or other surprise, all based on a specific theme based on books, movies, tv shows and other awesomeness. Upgrade to premium ($22.99) for a monthly shirt!
The Price
: $10.50 per month