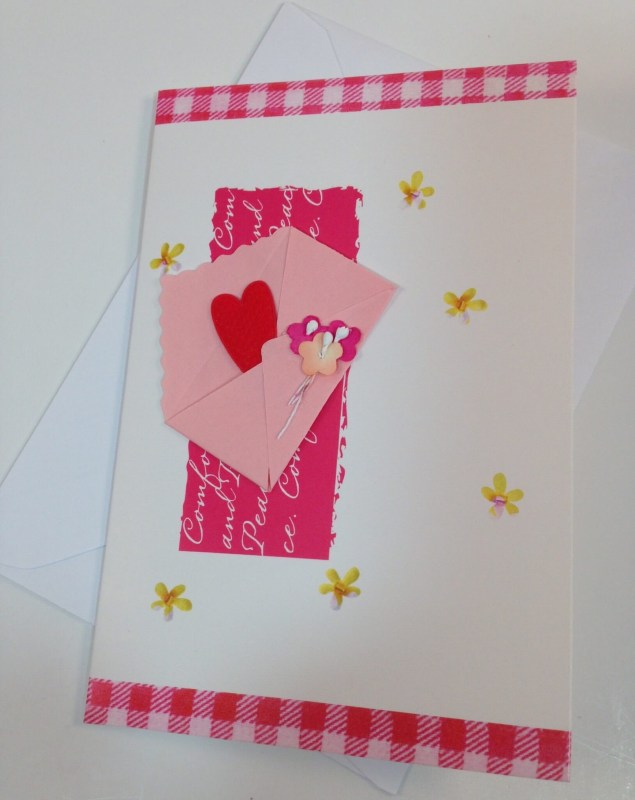 Good Luck Sock brings unique socks to your door from Canada. You can buy pairs of socks for $13-18 CAD (roughly $12 USD) or get a 12 month subscription for $132 CAD. Subscriptions are available for women or men – and there are 2 sizes available for both. This is rare! They also have an "active fit" subscription.  Note that we received multiple pairs of socks for this review – the monthly sockscription is for one pair.
The included card says welcome to the club.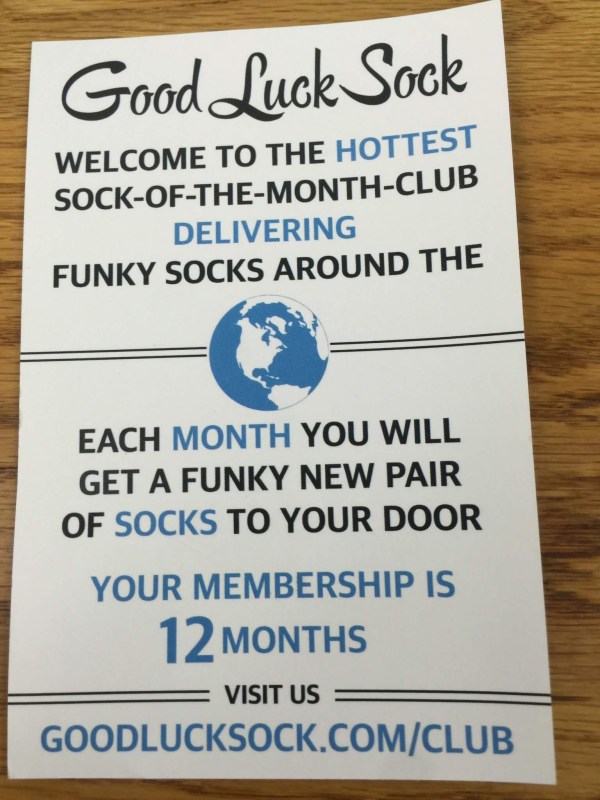 The flip side give some information about your subscription and the website. This is the first subscription that hasn't mentioned twitter or Facebook.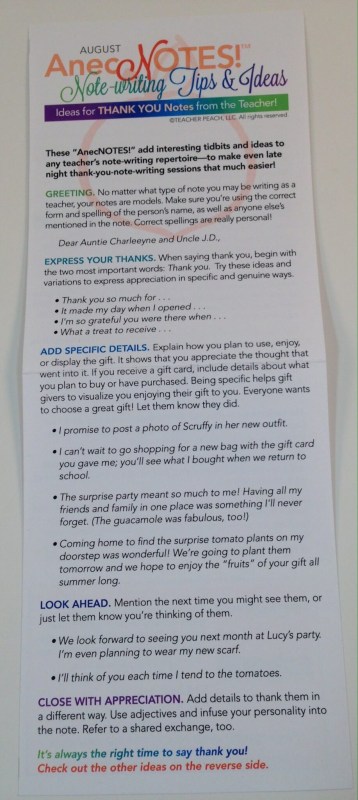 Flamingo Men's Socks retail for $13. These socks are light weight and high quality. I'm super jealous that my feet only come out to be a boys 4 and I can't steal these socks from my husband.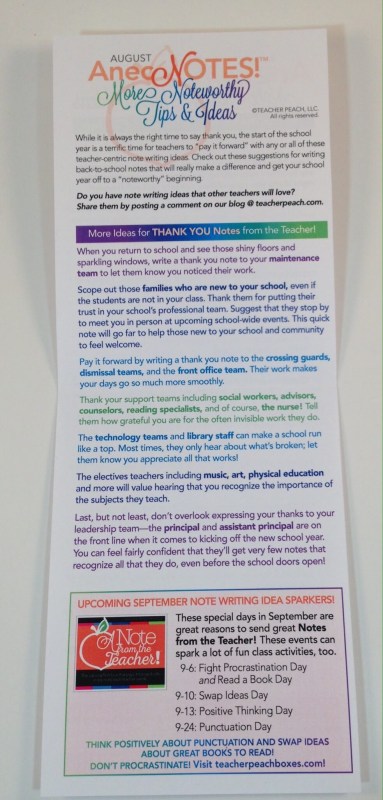 Active Fit Ostrich Mugshot. I love this pair! They are funky and I don't believe I've ever seen a pair like them, which is a huge bonus because I pride myself on awesome socks. These ones are a bit thicker and have extra support for adding personality to my workout.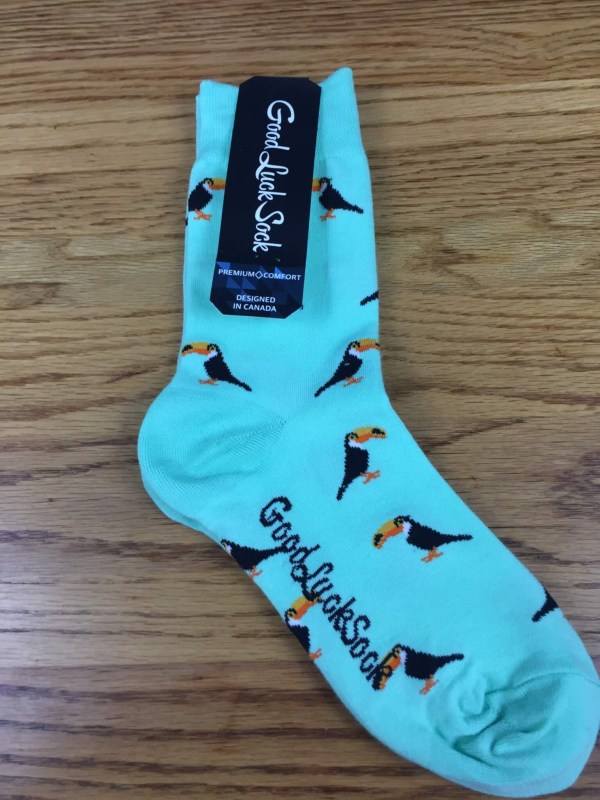 Mint Green Toucan Woman Socks. I love the blend of color and cute animals, it makes me smile. This pair is light weight and since this color is my new favorite it will match half of my wardrobe.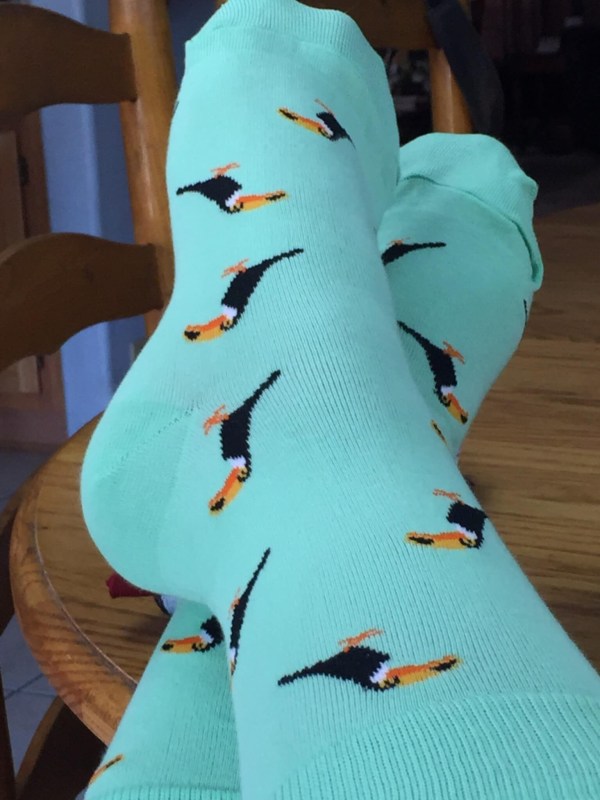 Good luck Sock socks are cute in pictures but so much more fun on. I love these socks not only for fitting great but for adding a splash of fun to my wardrobe. Even in a business casual workplace I can add personality!
Do you love fun socks?
Visit Good Luck Sock to subscribe or find out more!
The Subscription
:
Good Luck Sock
The Description
: Sock of the Month Club, brought to you by Good Luck Sock, is a monthly subscription service for socks! Choose from a 6 or 12 month membership starting at $72. Or if you just want to try these socks out, go for the 1 Month Trial Run for $12. Get it for yourself or gift it to someone else with your own unique message. You only have to pay once and we'll deliver the socks monthly for the duration of the membership.
The Price
: $12.00 per month