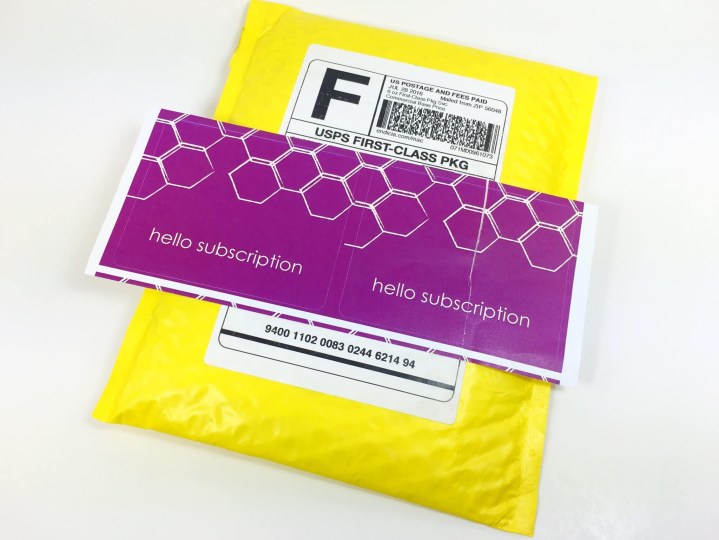 Ginger Mail is a subscription service from Ginger P. Designs that sends greeting cards and other stationery items every 6 weeks for $15. There are 8 shipments a year; when you subscribe, your first package will begin with the next mailing. Sign-up by August 31st to get the September 1st mailing.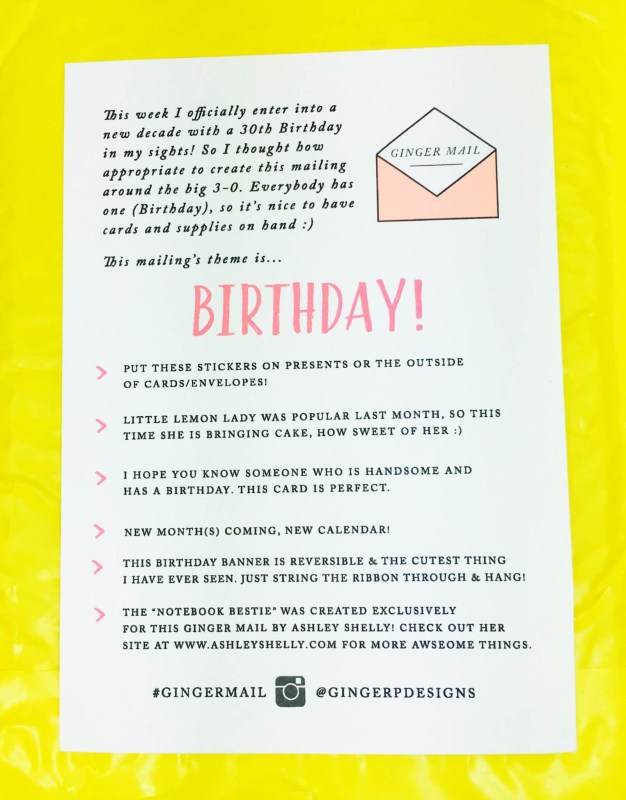 Ginger Mail curates the items to a theme, and for August/September the theme is "Birthday". Most of the items in this mailing are appropriate for birthdays, which works out well for me since half the people who live in my home have a birthday this month! Note: I could not find any of these items on the Ginger P. Designs website so I will have to guess at the value of each piece.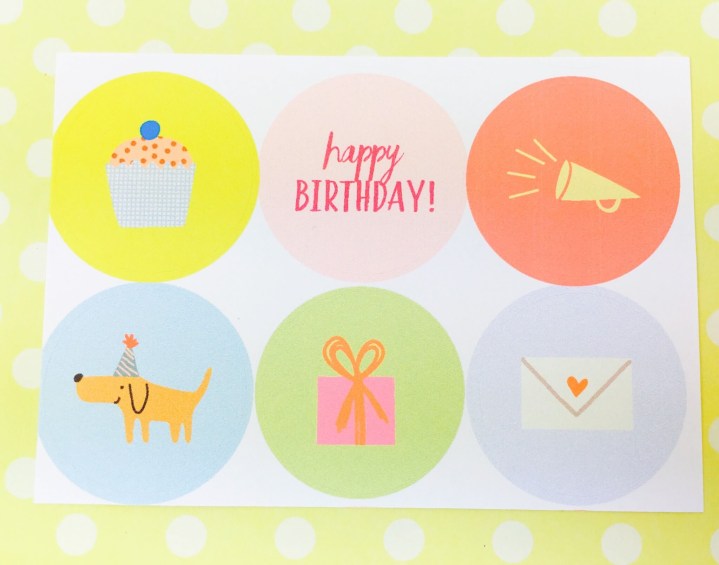 First up is this set of 6 stickers that have a matte rather than glossy finish. I will take these to work and share them with my preschool students, they LOVE stickers. ($1?)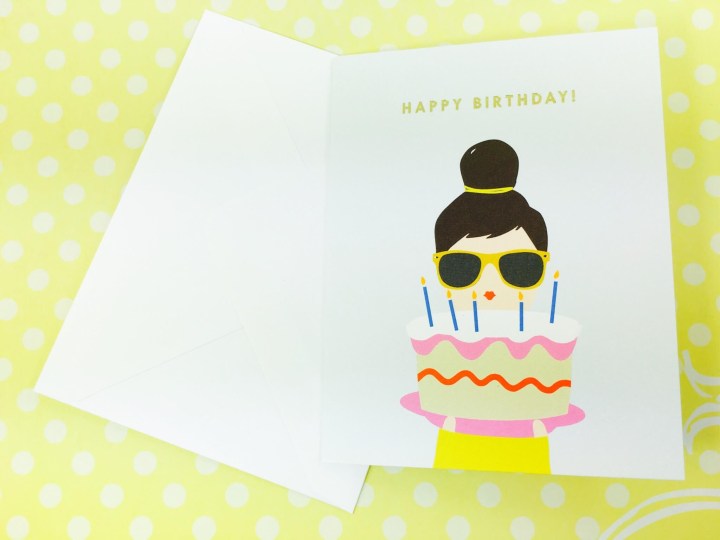 Little Lemon Lady reminds me of Holly Golightly, so cute! The card is made of sturdy card stock, is plain inside, and includes an envelope. It didn't show up well in this picture, but "Happy Birthday" is printed in gold. ($4.50?)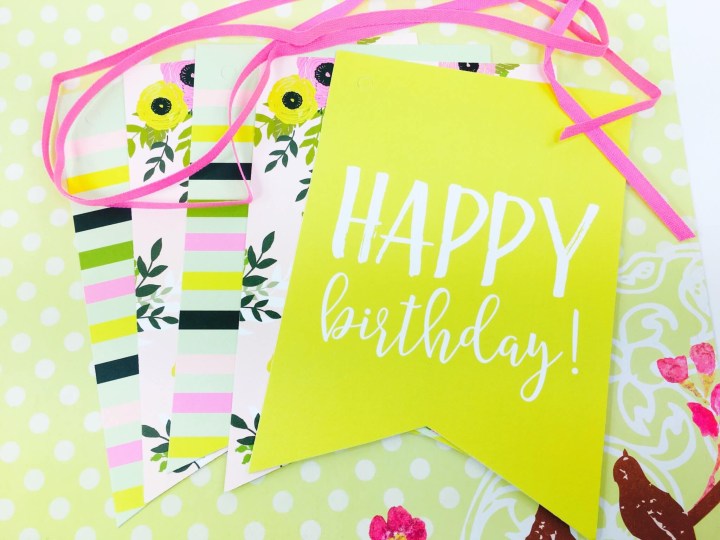 What a beautiful Happy Birthday banner! I have a daughter turning 13 this month so it is very timely too. Each of the five cards has two holes punched near the top and it includes a ribbon to string them all together. I love the print of this banner, it reminds me of Rifle Paper Co. products! ($5?)
This reversible calendar has August on one side and September on the other. It is very cute but kind of a miss for me since I have a giant planner that I use to stay on track. ($1?)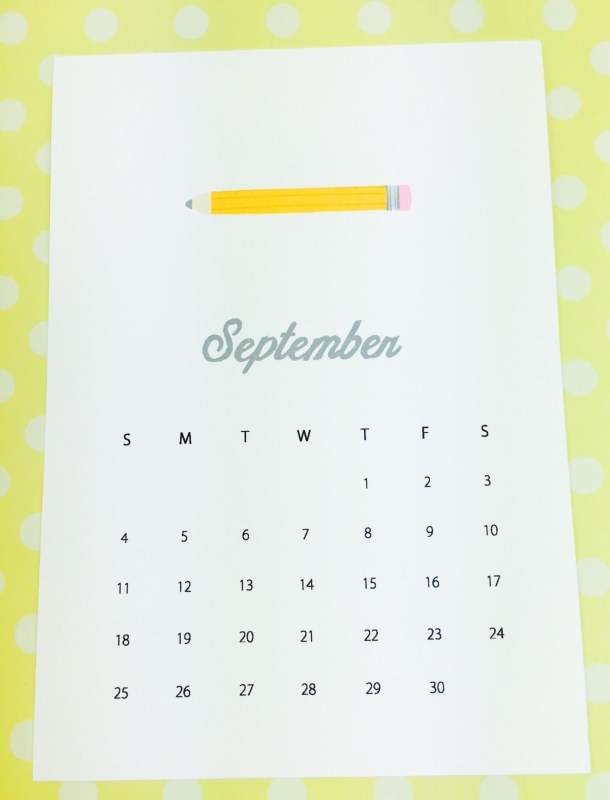 Here's the other side of the calendar, which would look nice on a filing cabinet or cork board.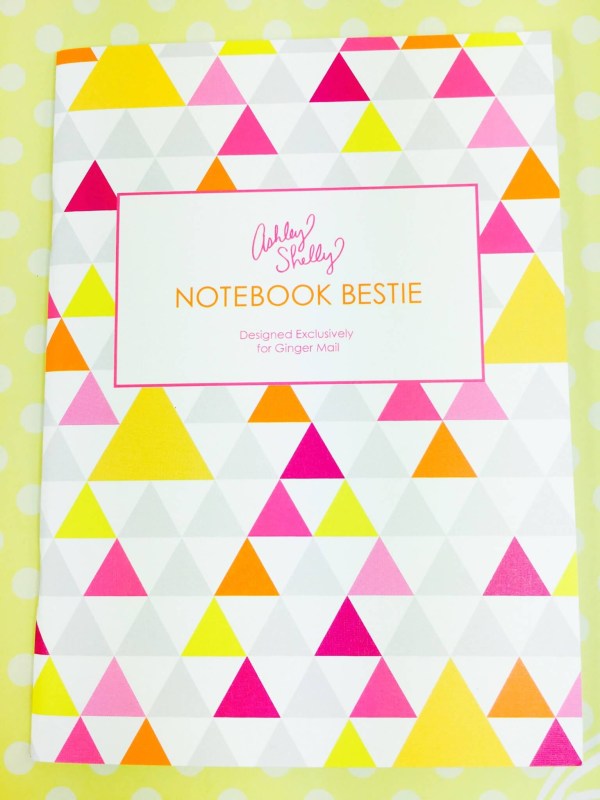 This "Notebook Bestie" was created exclusively for this mailing by Ashley Shelly and you can find similar ones on her website. It can be used as a journal or notebook. The inside is lined and there are 32 pages. Perfect for carrying around in a handbag or backpack. ($4?)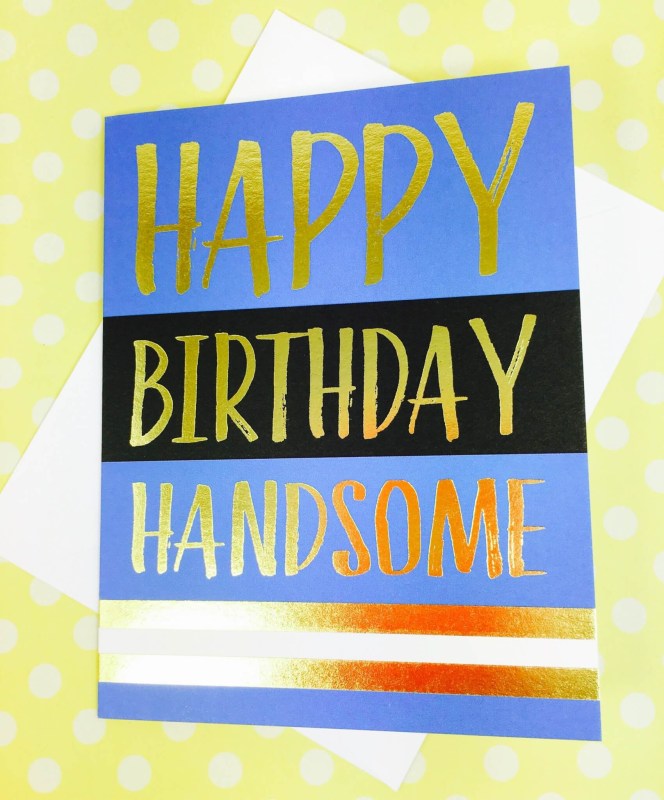 Finally, there was a "Happy Birthday Handsome" card. My husband also has a birthday this month so now I just have to find a gift, bake a cake, make his favorite dinner, etc. I bet I can find subscription boxes for all of those items too! Includes envelope, blank on the inside. ($4.50?)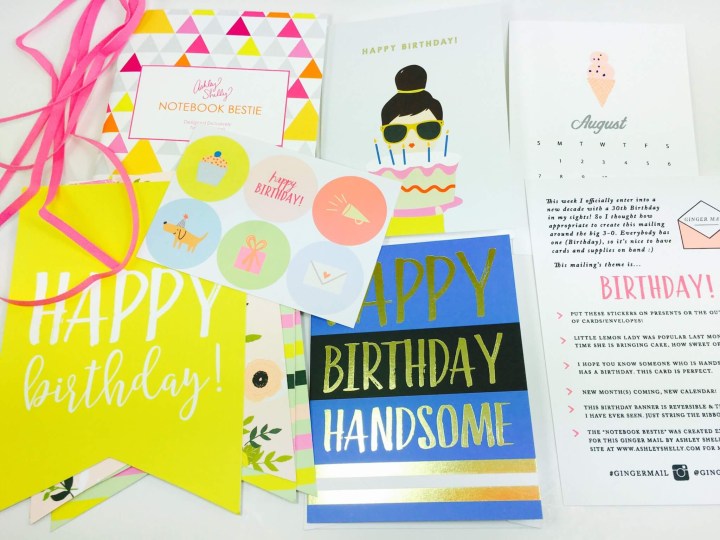 I thought that my first Ginger Mail was nice since I have 2 birthdays in my family this month and most of the items are useful to me. The cards and other items are high quality and the prints are beautiful. This was a sunny, colorful collection and I think my daughter will be happy to see the birthday banner on her special day. I estimated that the value is around $20, which is slightly higher than the subscription price. If you like to keep a collection of cards and stationery items around "just in case" so you won't have to make a trip to Target at the last minute, then give Ginger Mail a try!
Visit Ginger Mail to subscribe or find out more!
The Subscription
:
Ginger Mail
The Description
: Ginger Mail is a service that delivers a variety of greeting cards, stationery items and other fun surprises to your mailbox ever y 6 weeks! Too busy to run to target for that Birthday card? A procrastinator like me? Or maybe you just enjoy getting creative and fun pieces in the mail, who doesn't right?
The Price
: $15.00 per month