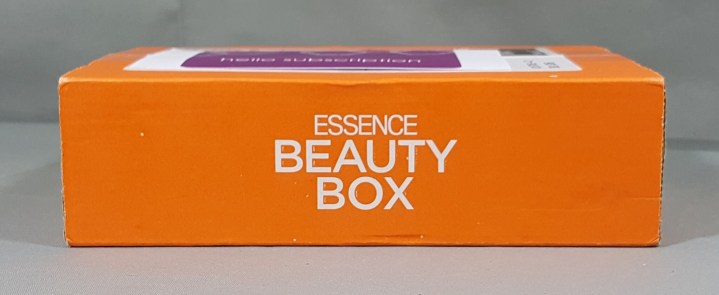 The Essence BeautyBox theme for July is Summer Soiree!, and no, it's not a reference to a birthday party for me.  LOL!  This month's products will help you look your best for any summer get-together.  Essence BeautyBoxes are curated by their trusted beauty experts and deliver 5 luxe samples to your door each month starting at $15 for a single box.  For recurring 6 or 12 month subscriptions, the price drops to $12.50 per box.  You'll have the opportunity to test some of the latest and most innovative products, as well as proven favorites.  Additionally, to honor and support beauty entrepreneurship in the Black community, Essence BeautyBox also strives to feature a product from a Black-owned business in each box.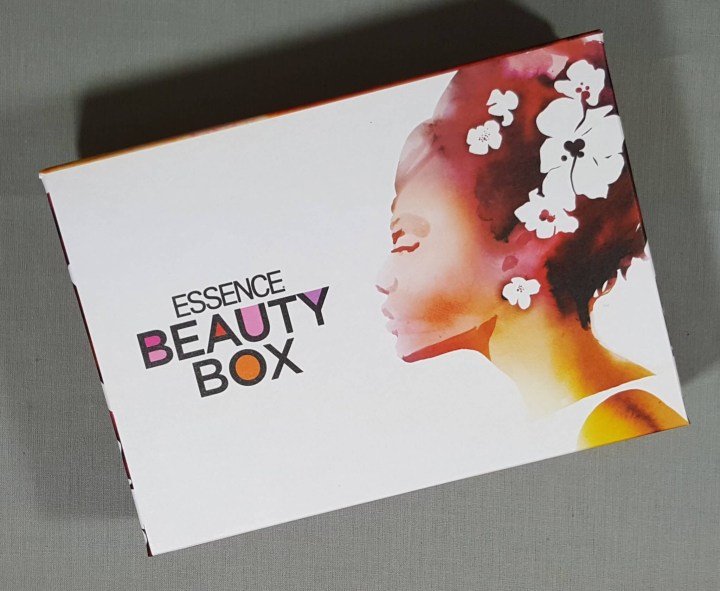 When I saw the color of the outer box had changed, I knew there had to be a new look inside.  This quarter, the boxes are a vibrant orange and feature a beautiful lady embracing a tropical look.  Doesn't she look elegant?!?  And I love the hibiscus accessories.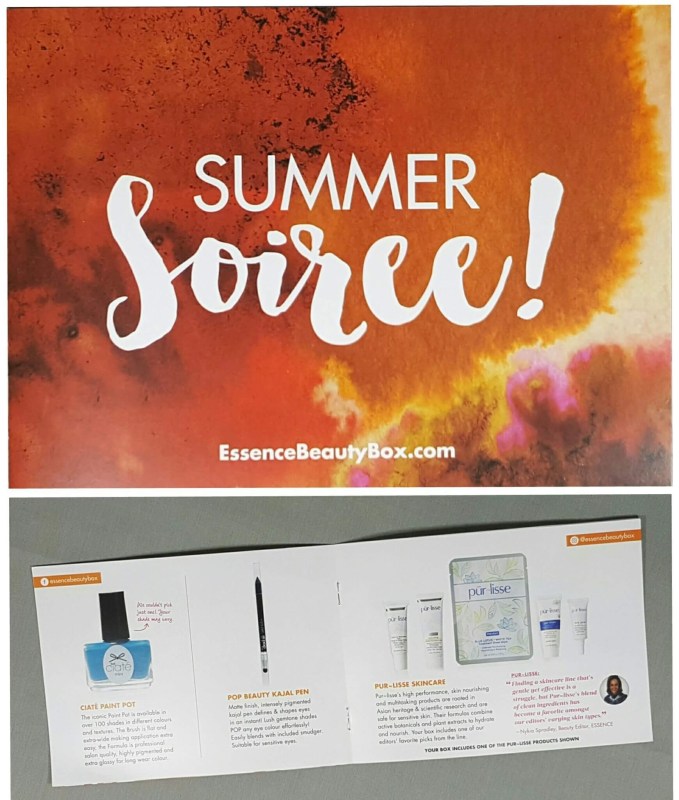 Not only did the box get an update, the information packet did too!  This went from a folded card to a glossy booklet.  The booklet contains a note from the Essence BeautyBox Team explaining the theme, as well as information on each item and the Essence beauty editors who chose it and why.  
Hey Gorgeous!

What isn't there to love about summer?  The sun is out, temperatures are up and calendars are booked.

Be it brunch with friends, an impromptu beach day, or lively day party, getting dolled up is a must no matter the occasion.  As we head into the warmest season, remember this:  the heat shouldn't stop you from looking and feeling your best.

This month's box has everything you need to prep for a summer soiree.  Primp and pamper your way to beauty bliss and don't forget to show us your routine with the #EssenceBeauty hashtag.

Until Next Time,

The ESSENCE BeautyBox Team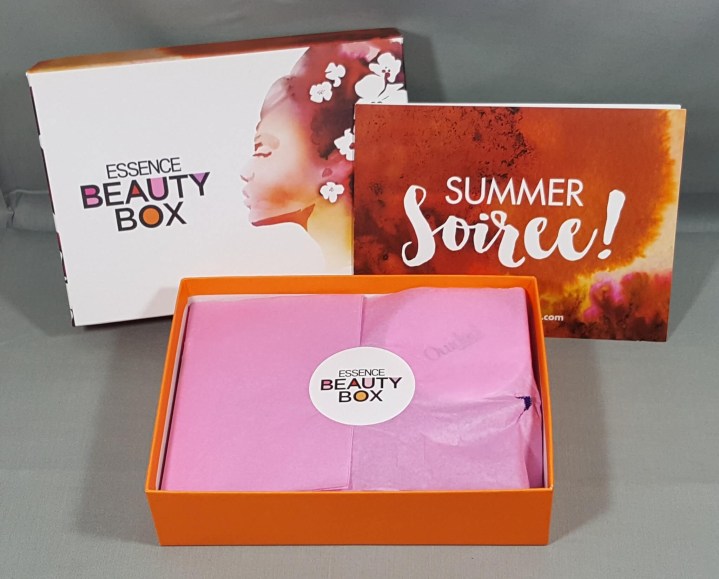 Thankfully, not everything has changed.  You can still count on your products arriving wrapped in tissue and sealed with an Essence BeautyBox sticker.
My July Beauty Box!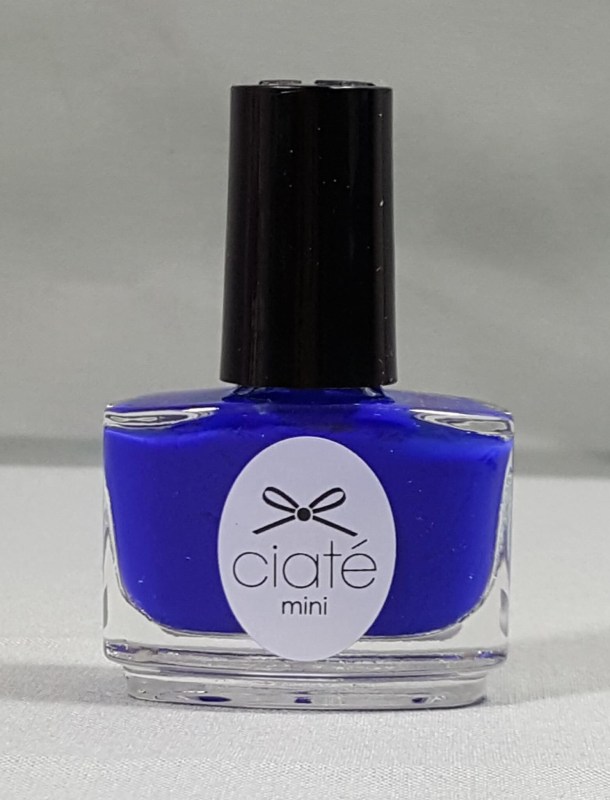 Ciate London Paint Pot Mini – Pool Party ($6.00?)  This is a deep azure blue from the Suncatcher collection.  I absolutely love this shade of blue.  The brush is wide and flat, making polish application a cinch.  I used a basic topcoat, and this came out with a super glossy finish.  I will say that this is on the thin side, and I needed 3 coats for maximum opacity.  The full size bottle for this color is $15.00.  The Essence team couldn't decide on a single color, so subscribers could have received one of over 100 shades.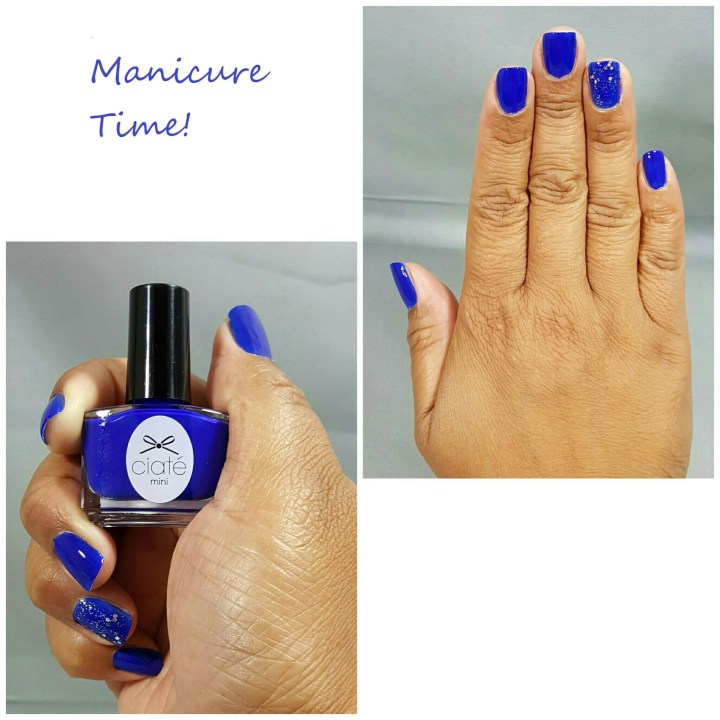 pur~lisse Blue Lotus 4-in-1 Eye Adore Serum ($30.33):  The full sized 15 mL package is $65.00.  I received this in another box earlier this year (click here for review) and found that it works well for reducing puffiness.  This also reduces the appearance of fine lines and dark circles around the eyes.  Subscribers were sent one of 5 different pur~lisse products in their boxes.
pop beauty Kajal Pen – Inky Purple ($10.00):  I have a friend who's been using this brand for a few years and swears by their liners.  It has been a long while since I've worn purple liner.  However, I like this deep jewel tone shade and can't wait to give it a try.  It applied smoothly for the swatch and has a bonus smudger on the end.  I'm not sure if everyone got the same shade.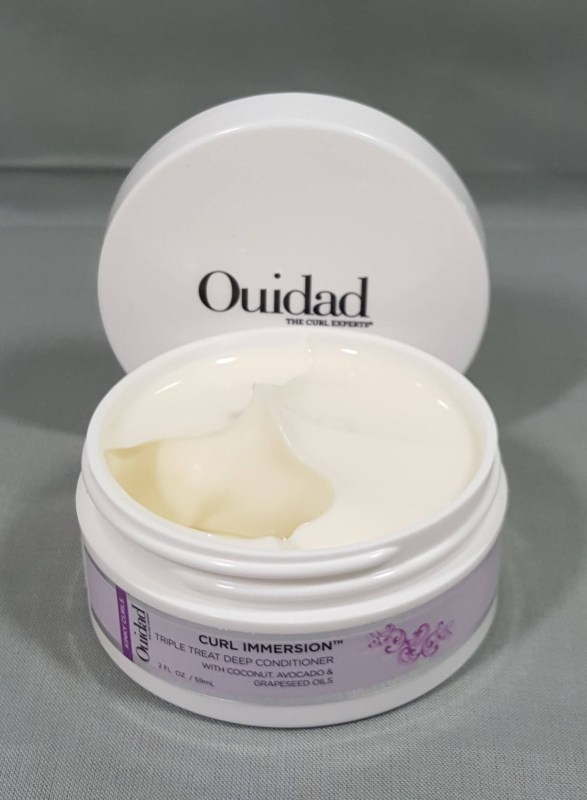 Ouidad Curl Immersion Triple Treat Deep Conditioner ($6.33):  Ouidad has been on the forefront of curly hair care, and I've wanted to try their products but my wallet didn't agree.  So, I was very happy to see this in my box.  The first thing I noticed was the scent of coconut.  However, once I worked it in, the scent was more like Play-doh.  This is a VERY thick conditioner; the texture is similar to body cream, so it really coated my hair.  This had great slip – only a minimal amount of work was needed to comb through my hair.  I noticed that I had some serious curl definition when my hair dried.  My hair also felt softer and looked shinier.  Some subscribers may have received True by Made Beautiful Nourishing Leave-In Conditioner as an alternate.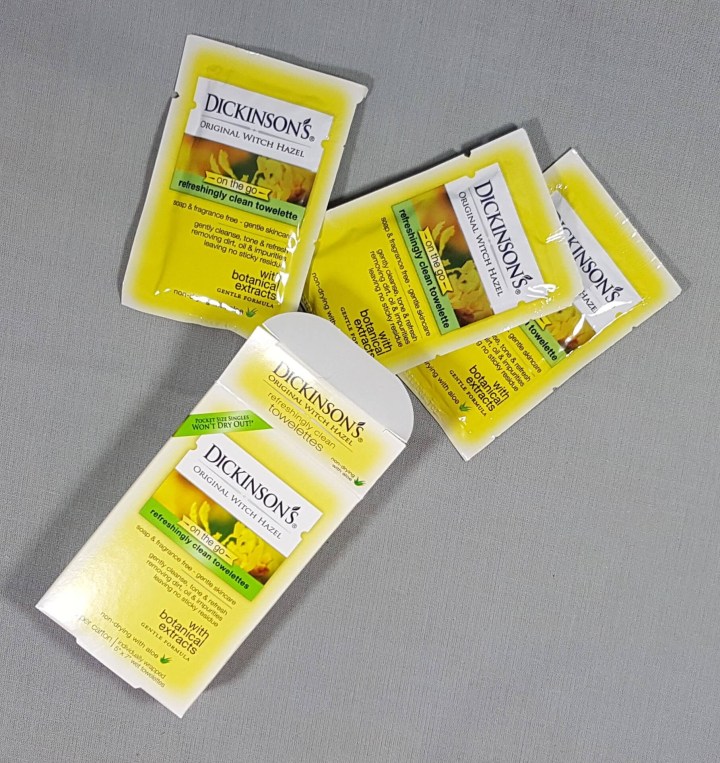 Dickinson's Original Witch Hazel On-the-Go Towelettes ($0.81):  Witch hazel was my go to astringent/toner when I was a teenager.  For me, it was the best at helping to balance my skin and control blemishes.  I still use it occasionally nowadays.  These wipes are so convenient for removing dirt and excess oil during the day – take them to the office, gym, or even the beach.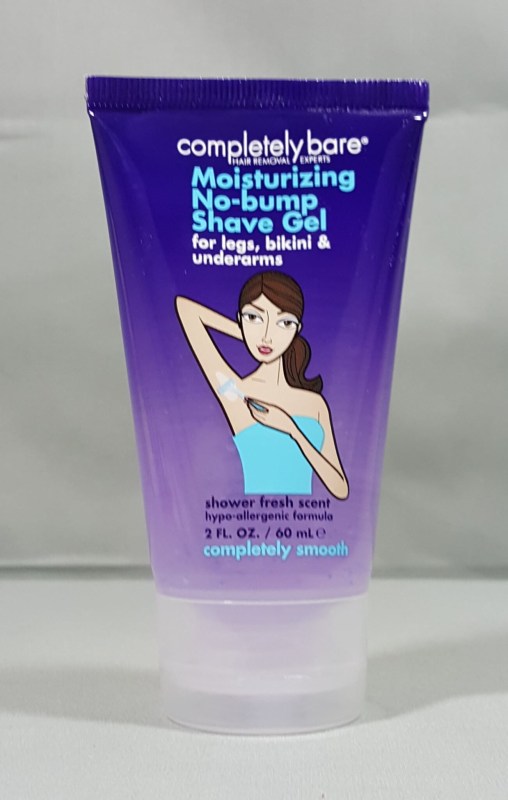 Completely Bare No Bump Shave Gel ($3.00):  This gel won a lot of beauty awards in 2015.  It is supposed to give you a close shave, while moisturizing skin and keeping in-grown hairs and razor bumps at bay.  I have to wait to try this one because it came after I had a waxing session.  Let's hope it lives up to the positive reviews.
My Essence BeautyBox for July was valued at over $56!  The big ticket item was the pur~lisse eye serum.  Even if I take that out of the mix, the rest is still valued at more than the cost of a single box.  Win-win!  Don't laugh, but I can't decide if my favorite item is the box of witch hazel towelettes or the Ouidad conditioner.  I liked the bright colors of the Ciate polish and pop Kajal pen.  This was a nice curation and matched up to the Summer Soiree theme.
What did you get in your Essence Beauty Box  this month?  Were your polish and liner colors different?  Did you get one of the alternate pur~lisse items or conditioner?  Leave a comment below to share your thoughts.
Visit Essence Beauty Box to subscribe or find out more! Use code HELLO10 to save 10% on your subscription!
The Subscription
:
Essence Beauty Box
The Description
: The ESSENCE BeautyBox celebrates your unique beauty and delivers coveted beauty finds directly to your door each month.Receive 5 luxe samples monthly, along with beauty info, tips and tricks from the ESSENCE experts.
The Price
: $15.00 per month