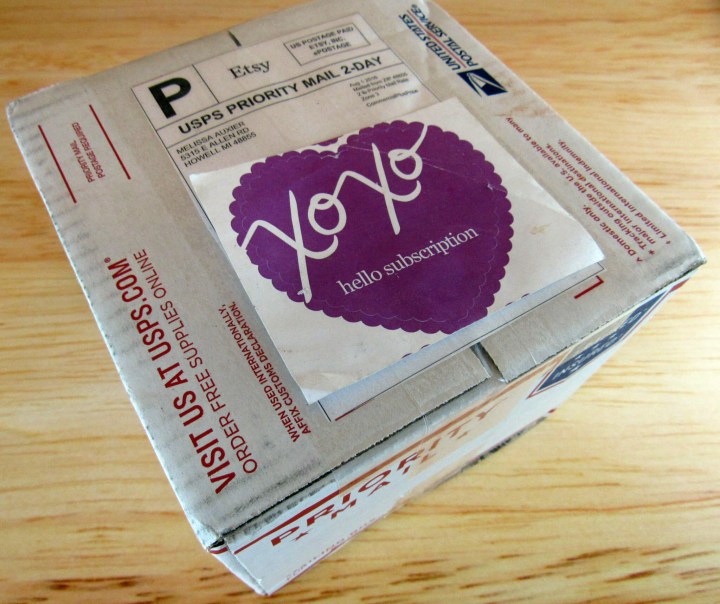 Elegant Rose Subscription Box is a monthly subscription box that contains bath items that are made with natural and organic ingredients. Pure therapeutic grade essential oils are used in the bathing products. Shipping is always included in the subscription price.
I received Elegant Rose items in the July Heaven's Honey Box and wanted to try out the subscription. Lavender filled the air upon opening the box which is a good sign to me!
I took out the squiggles expecting to see the rest of the products. Instead, I see a beautifully wrapped box which was totally unexpected!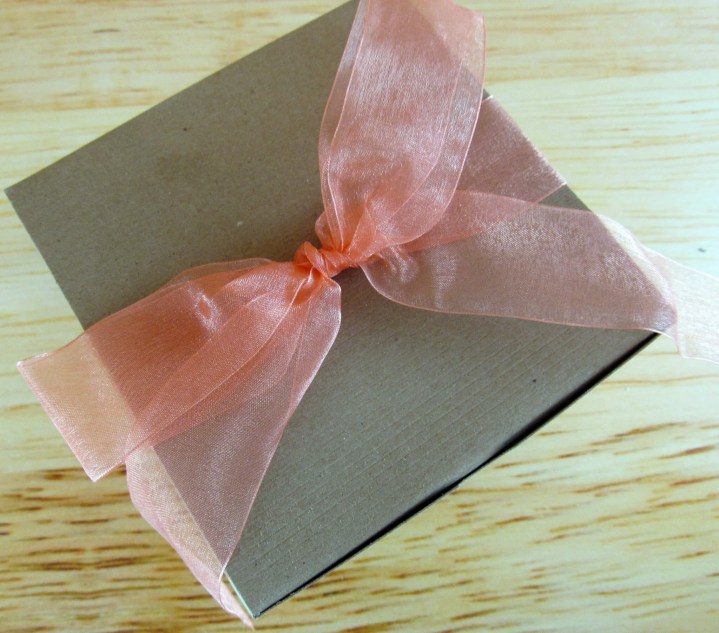 The box is too pretty to unwrap and makes a beautiful presentation for yourself or as a gift. My eight year old decided to play with the ribbon with his cat. The box and shimmery ribbon arrived in excellent condition and can be reused as a gift box.
First look! It was a delight to unwrap a box within a box. I felt like I was receiving a gift.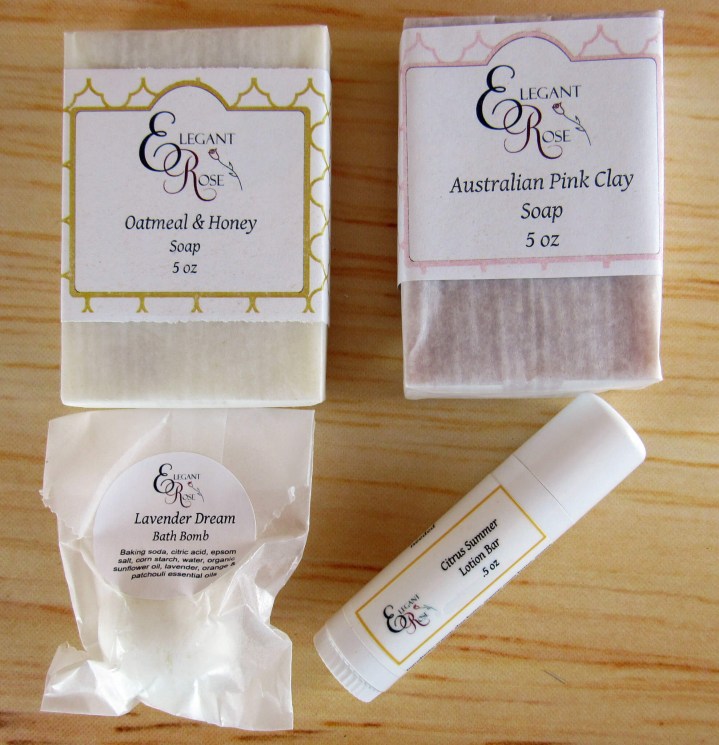 Here are the items in the August Elegant Rose Subscription Box.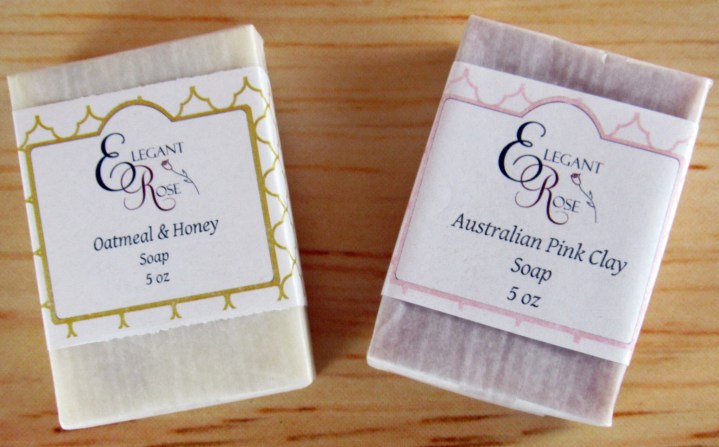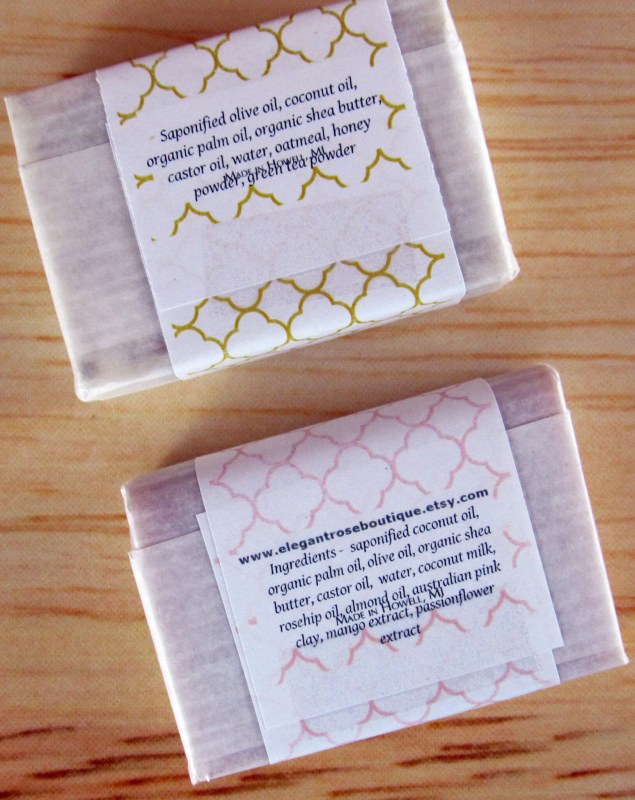 My family goes through a lot of soap! Both soaps share the same soap base. I liked that the labels are clear with the ingredients and weight.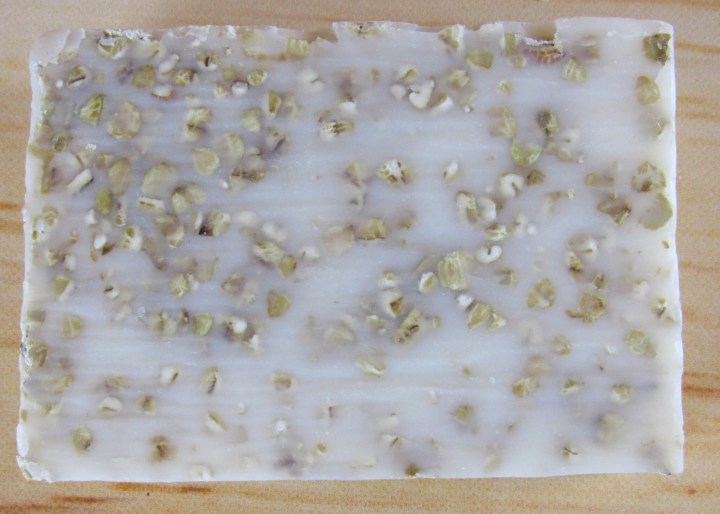 The Elegant Rose Oatmeal & Honey Facial Soap ($6.00) is an unscented, cold process soap that is soothing for the face. It lathers up quickly with the oatmeal providing a soft exfoliation. The honey provides healing proprieties to the soap. I've used it once a day for the past few days and have not experienced any irritation to my face which is always a concern because of the rosacea.  It would also make a wonderful, gentle exfoliating body soap.
The Elegant Rose Australian Pink Clay Soap ($8.00) is perfect for the most sensitive skin. It is a coconut milk soap that moisturizes and balances the skin. It is creamy and lathers well. I love this soap and am very happy with it.
The Elegant Rose Citrus Summer Lotion Bar ($5.00) is rich with a scent that makes me want to sit outside in the sun and drink lemonade. It has shea butter and cocoa butter which melts as it warms up as you rub it into your skin. Bergamot and litsea sequential oils gives it a wonderful, summery, citrus scent.
The Lavender Dream Bath Bomb (roughly $1.00) has an amazing lavender scent combined with a touch of patchouli giving the shower bomb a slight earthy scent. I will be using this as soon as my schedule settles down.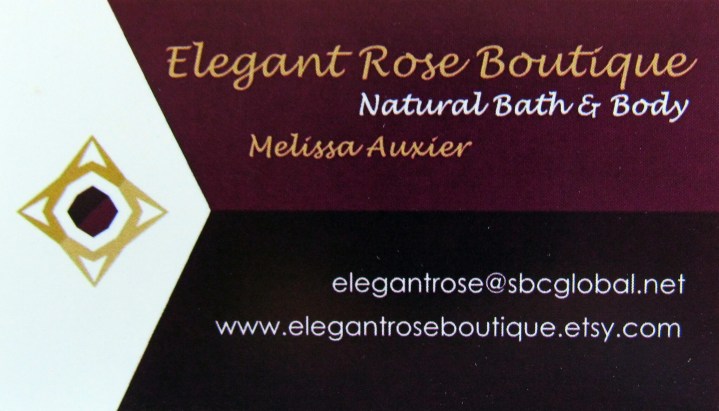 I enjoyed trying out the Elegant Rose Subscription Box!  It was a delight to open and find a gift box wrapped with a gorgeous ribbon. It felt like a gift to myself! The soaps looked beautiful and smell wonderful. The lotion bar is a wonderful inclusion because I do not have many citrus scented body items. I can't wait to try out the bath bomb. The value of the box is $20.00 which is a little over the price of the box which also covers shipping. It's a wonderful bath gift to send to yourself or to a friend!
Visit Elegant Rose Subscription Box to subscribe or find out more!
The Subscription
:
Elegant Rose Subscription Box
The Description
: Elegant Rose Pampering Bath Subscription offers handmade soaps and bath products using natural and organic ingredients and pure therapeutic grade essential oils.
The Price
: $18.50 per month