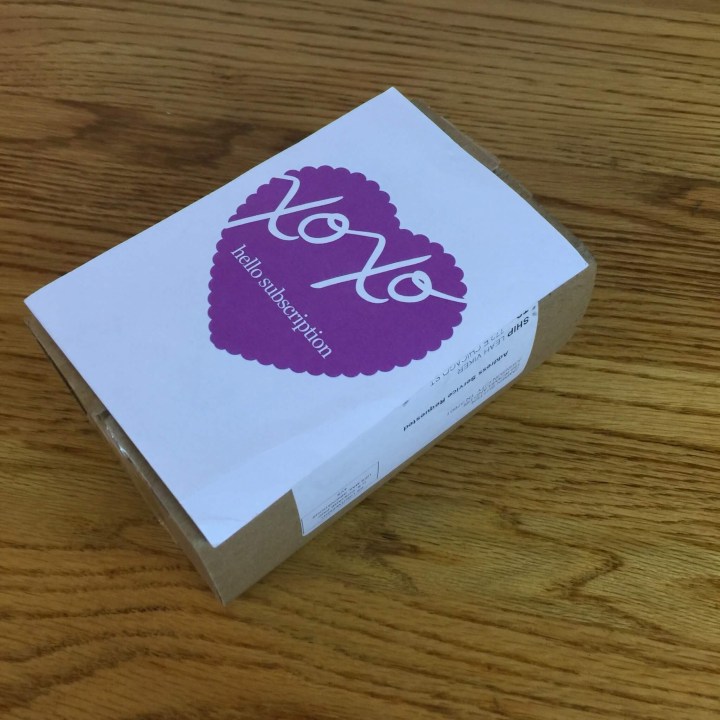 That Daily Deal Monthly Sunglasses Club delivers name brand sunglasses to your door for the low price of $9.99 a month with free shipping and handling. No need to spend $20-30 every time you break or drop your sunglasses!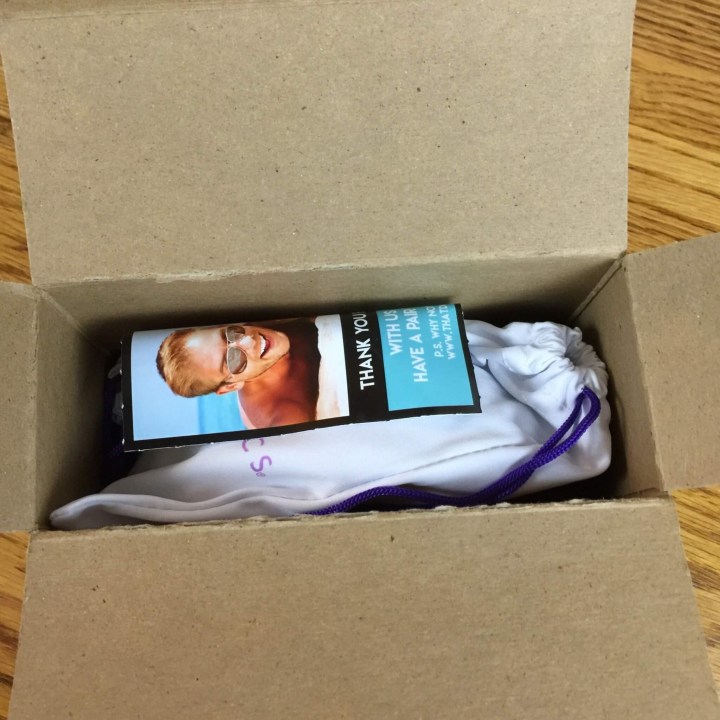 There's a lot packed into this tiny box.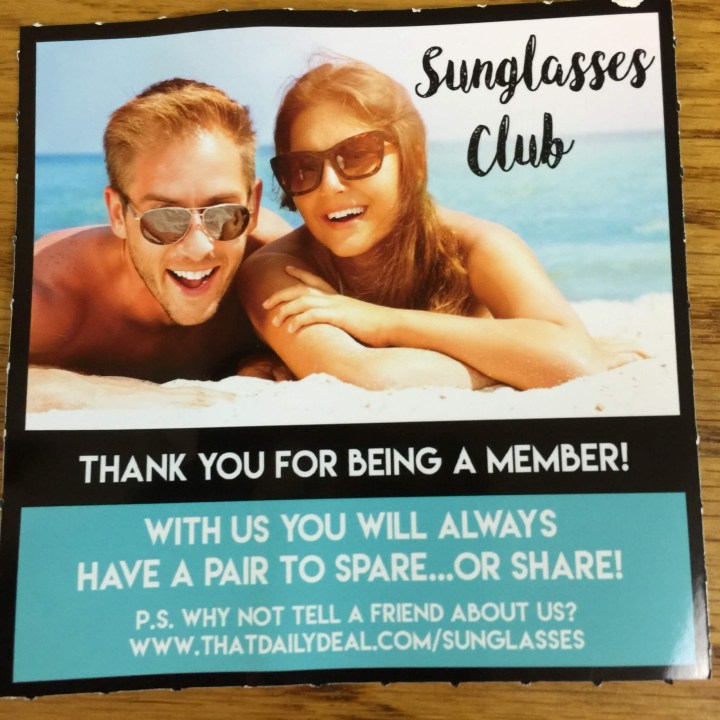 Enclosed thank you  card gives the web address to refer a friend. I did notice that every time I tried to access the site indicated on the card I was directed to a page stating I had to go to the thatdailydeal.com and couldn't access just the sunglasses.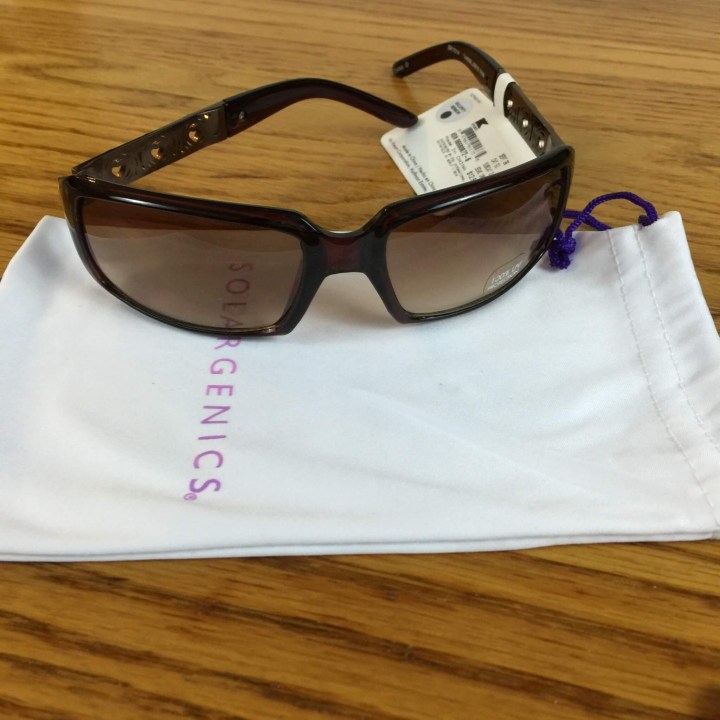 Dark Brown Jaclyn Smith Sunglasses($12.99). These glasses have seen better days, there are small scratches on the lenses and one side sits higher than the other. The 100% UV protection makes the glasses have a murky brown tint.
Foster Grant Wrinkle Defense Sunglasses ($14.99). These also came with a scratch in one lens. This pair of sunglasses is a little more stylish and I would wear them hanging out by the river where it's okay if they get lost and not found.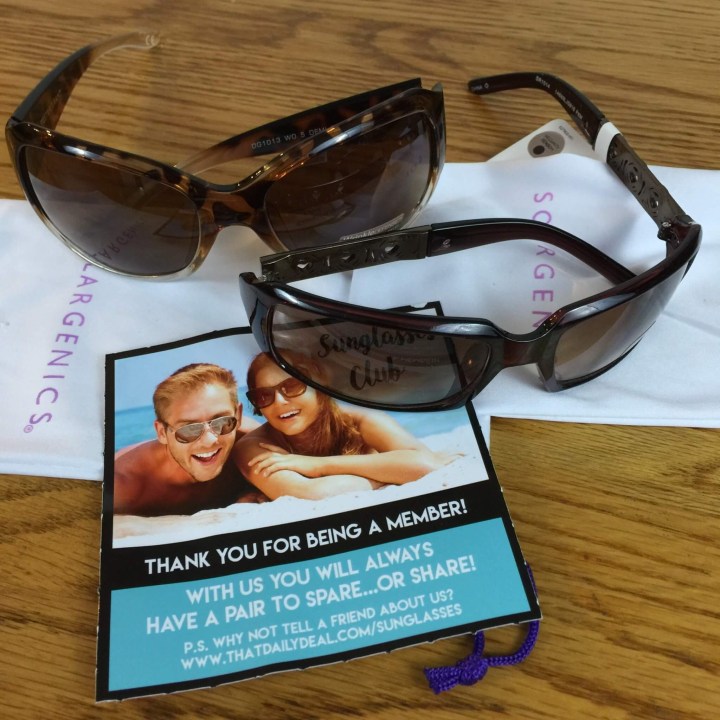 I liked that each pair of sunglasses came with it's own carrying case and that the box is big enough for two pairs without a ton of unused space. I was disappointed with the brand names that were represented. Jaclyn Smith and Foster Grant are known for great prices not great fashion. I understand getting them at low cost but they should still be in good condition before being sent out.
Visit That Daily Deal Monthly Sunglasses Club to subscribe or find out more!
The Subscription
:
That Daily Deal Monthly Sunglasses Club
The Description
: Misplace your sunglasses often? Well, let us help you with that! Every month we will send you various styles of NAME BRAND sunglasses. The same ones you would have to pay $20-$30 each in stores, we deliver right to your door. If you or someone you know is constantly going through sunglasses, this is the PERFECT solution! No more having to drop $20-$30 bucks every time you lose or break your shades.
The Price
: $9.99 per month