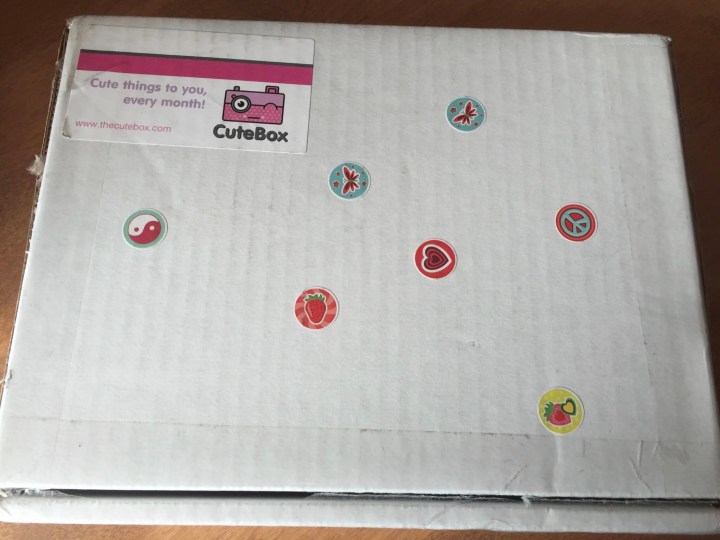 The CuteBox is a fun Kawaii monthly subscription where you'll receive a box filled with handpicked cute and kawaii items directly to your home every month!  Every box includes 10+ wonderful items and each month is a surprise sure to bring some cuteness your way!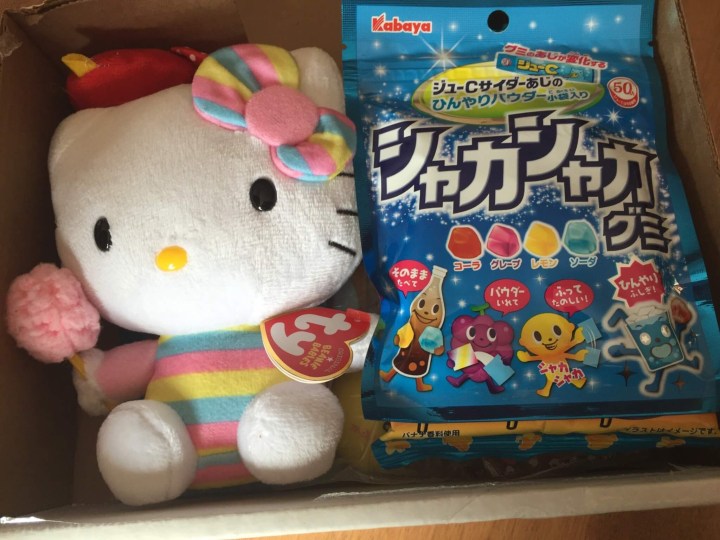 First look at the adorable CuteBox! Any box with Hello Kitty is totally fun!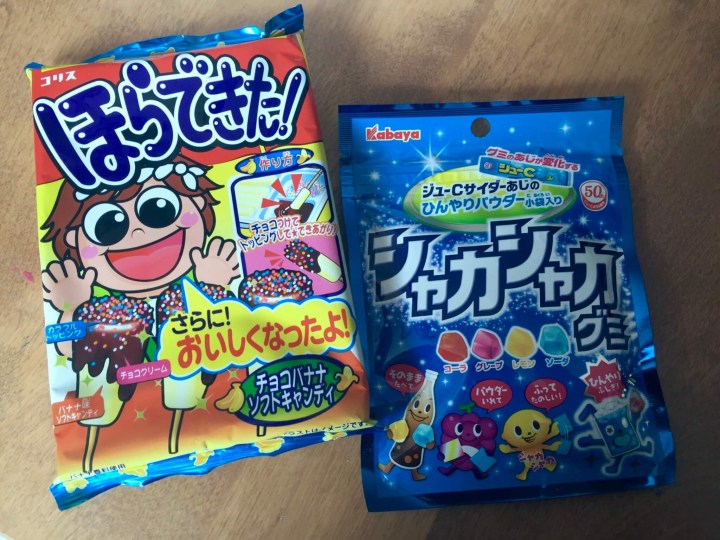 Japanese Candy is always fun to try and taste! Both of these were gummy candy, and tasted interesting! The first had a candle coating (kind of like sprinkles) and the second tasted like soda. I wish there was a bit more information on both of these (CuteBox did not come with an information card) but they were fun to try!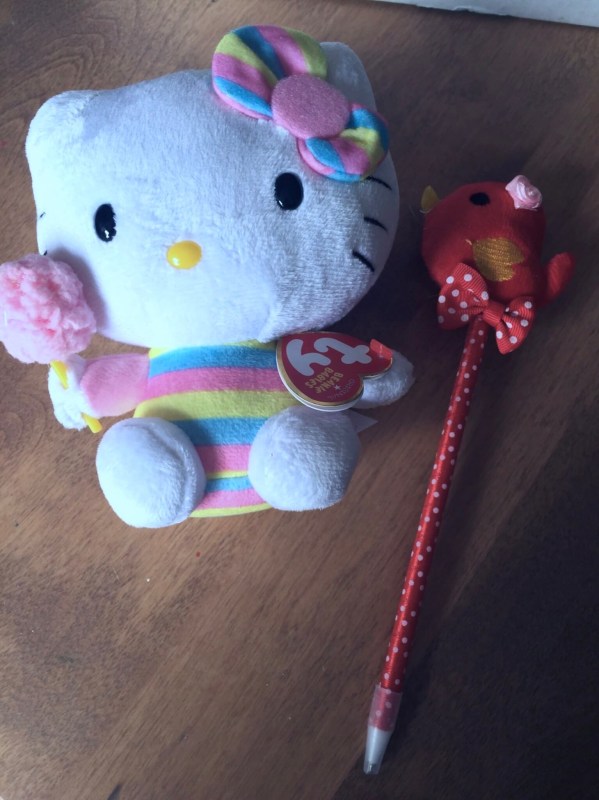 What box isn't Cute without Hello Kitty! I love a good stuffy! This adorable pen is fun to use as well! My daughter put this right in her craft pile and has been using this every day!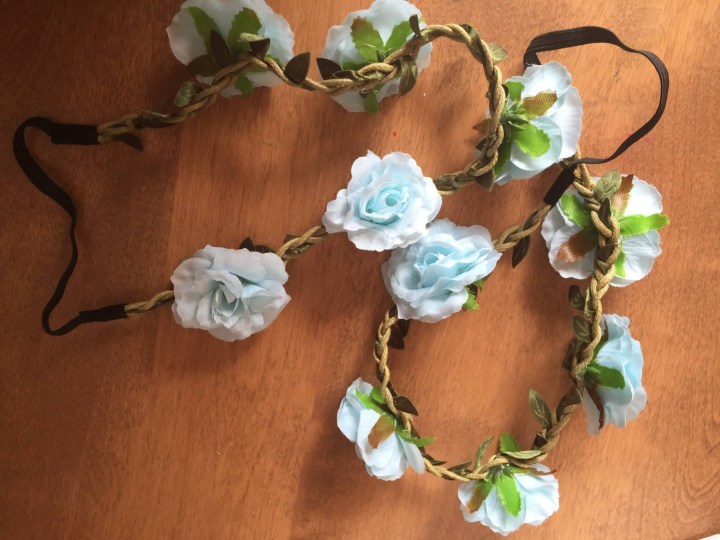 The next thing we opened were these adorable flower head bands!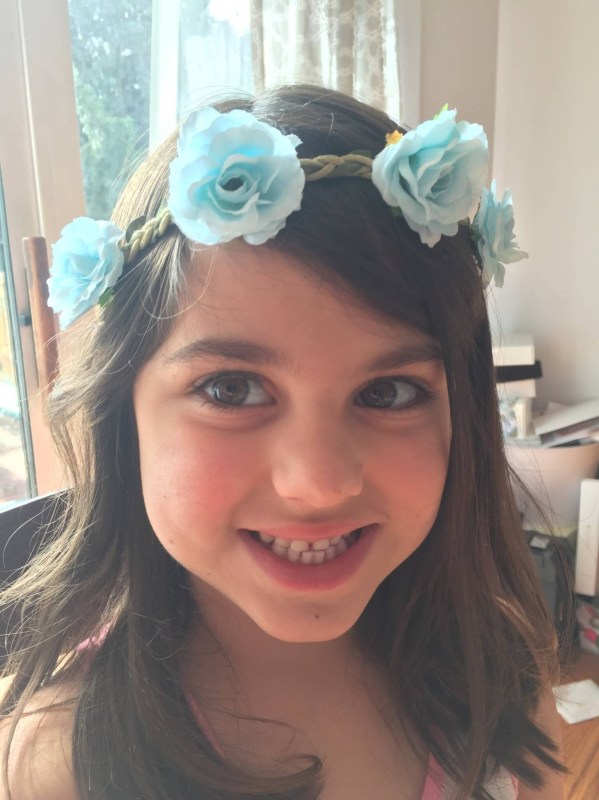 How adorable!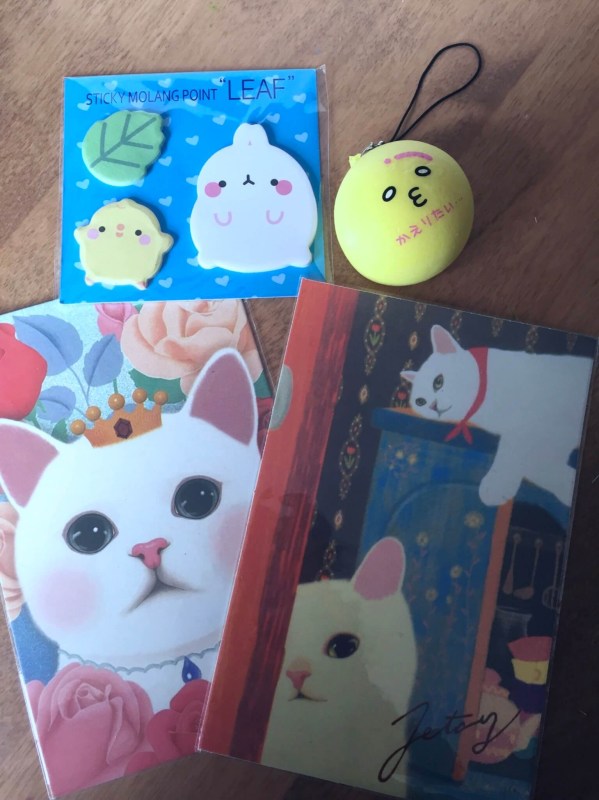 I am a huge lover of Kawaii stationery and paper! It is so much fun to look at different countries paper products! The "Leaf" sticky notes were adorable, and have already been used on various art projects! The squishy key chain holder was fun as well, and I also love that they included some beautiful post cards.
Speaking of stationary, these adorable stickers were fun to use! Who doesn't love a good ice cream eraser? The erasers were probably my favorite part of the whole box! Plus we love Gudetama!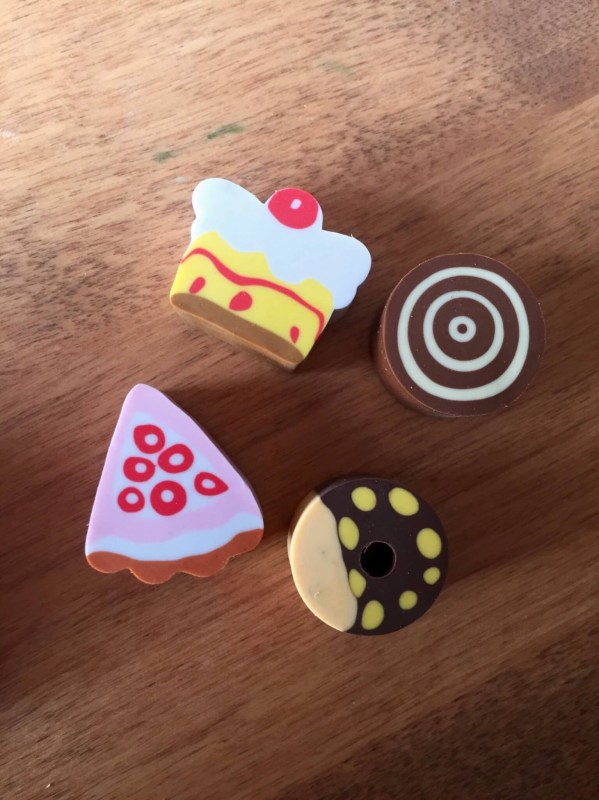 HOW cute are these? Adorable!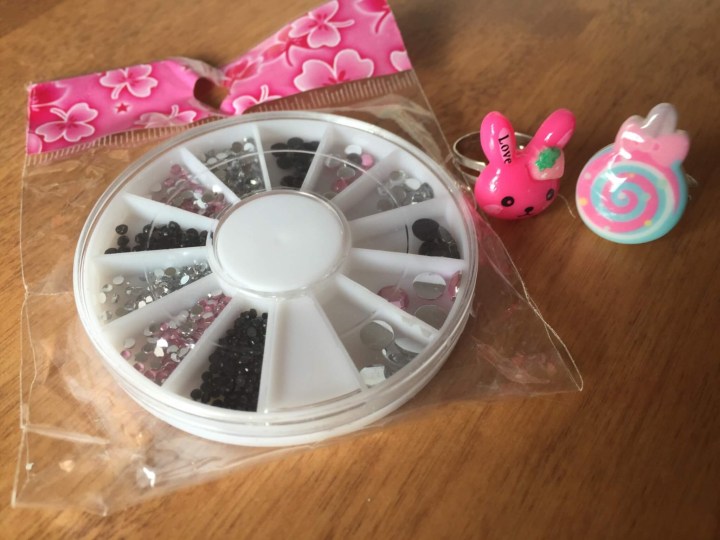 Lastly, were two rings (which of course my daughter took) ands some random decorating crystals! These are probably supposed to be nail art crystals but really you can use them to bling up whatever you'd like.
The CuteBox was a fun little box that I definitely wouldn't mind receiving monthly. I love seeing what other places around the world like to use for crafts and stationery, and I always love a box that includes a yummy snack!
Visit The CuteBox to subscribe or find out more! Save 20% on any plan with coupon code thecuteone. Expires 09-18-2016
The Subscription
:
The CuteBox
The Description
: The Cute Box is a monthly box full of handpicked cute/pretty/lovely/interesting items directly to your home every month! Every box includes 10+ (no limit aside from what will fit!) of cute items picked by us and could include items such as wall stickers, nail art supplies, hair accessories, jewelry, stationary, candy treats.
The Price
: $18.00 per month