Very few things in life rival the pleasure of having delicious craft beer delivered to your doorstep.  Craft Beer Club is a monthly subscription that delivers a twelve pack of select microbrews right to your home.  Each selection has received acclaim and is very popular within its distribution area — CBC lets you enjoy them wherever you may be.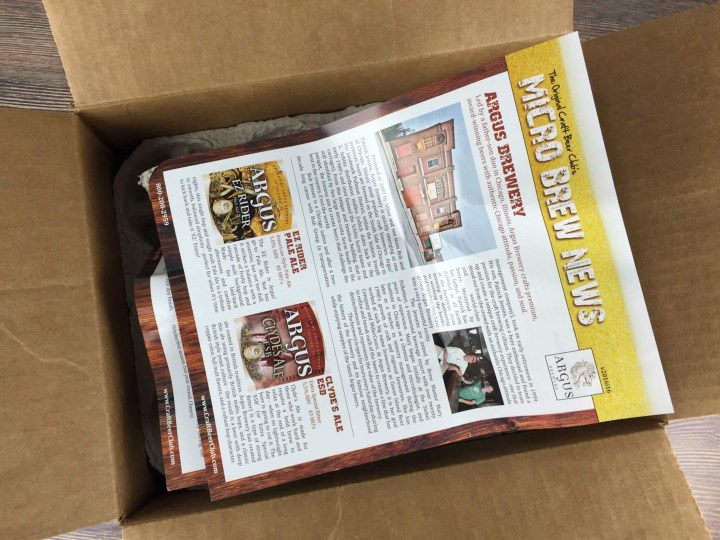 Every shipment includes relevant issues of the Micro Brew News.
When you subscribe or give a gift the subscription will come with bonus gifts – no coupon code required!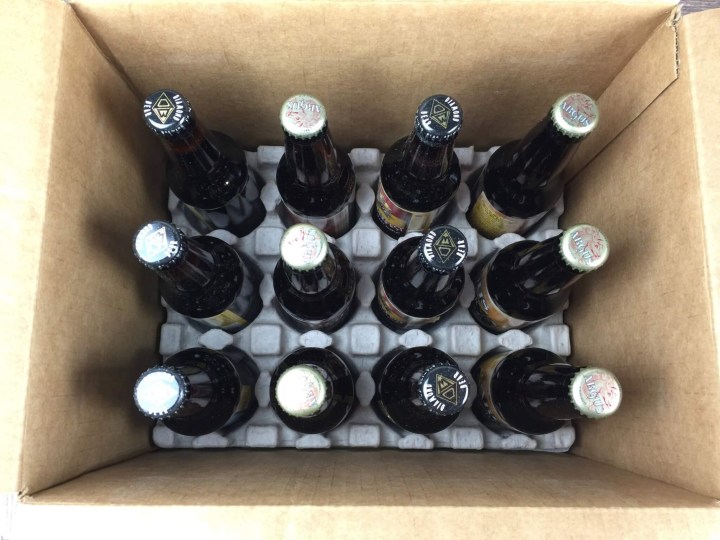 The Club delivers a mixed twelve pack each month which includes three cans or bottles of each of four varieties — most month's selections come in bottles.  Each box has had two offerings each from two featured micro breweries.  This month's brewers were Chicago's Argus Brewery, and Little Rock, Arkansas' own Diamond Bear Brewing Co.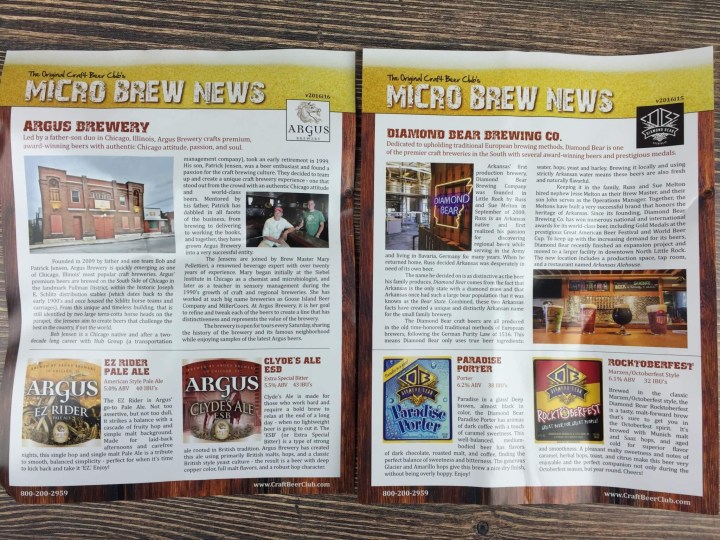 Two separate volumes of Micro Brew News were included, one for each Brewer.  They include information on the history and philosophy of the featured breweries, as well as details on the style, stats, and composition of each brew.
The back of each sheet had a recipe designed to pair well with the beer selections (or in some cases, actually use the beer in the recipe!), as well as some beer-related trivia.  The trivia is very instructive, covering some facet of brewing or brew culture in depth.
All the righteous beer we received in this month's box!
Diamond Bear Paradise Porter:  Dark and bold, this beer is loaded with dark malt.  A generous dose of hops prevents it from being cloying, but the most prominent note is the syrupy, molasses-like sweetness of the dark malt.
Diamond Bear Rocktoberfest:  With a strong, orangey-golden palate, this beer captures the sweet and drinkable spirit of a true Marzen lager.  Like the Porter, it is brewed in accordance with the Reinheitsgebot, yet it exhibits a range of flavors that evoke notions of added spices, fruits, and grains.
Argus EZ Rider Pale Ale:  This pale ale has a clean, crisp profile.  The hops is assertive enough to bring it into the pale tradition, but it also leaves a little space where one would normally find the fuzzy bitterness of a mural of hops.  The result is a refreshing pause in the middle of the drink, a welcome watery moment between the warm opening and fuzzy finish of the single hops.
Argus Clyde's Ale ESB:  My favorite of the bunch, this ale is brewed using predominantly British malt and hops.  The resulting ruddy, Extra Special Bitter style ale is full of body and sweet malt.  The hops serve to balance the beer, giving it a very inviting sophistication, yet making it anything but bitter.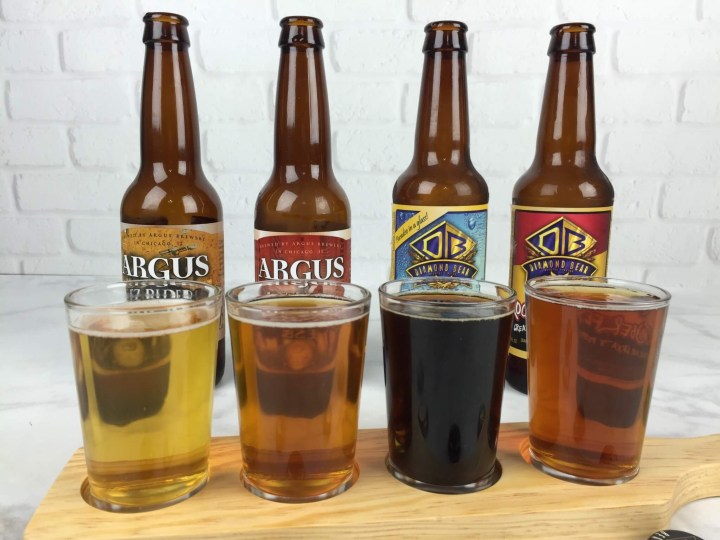 This set of beers displayed very vivid colors.  The Argus offerings were lighter in shade, but they were more hazy.  I love the deep bronze tone of the Diamond Bear Rocktoberfest and the complete opacity of their Paradise Porter.  I couldn't resist setting up my own flight line with my paddle and glasses from Bespoke Post.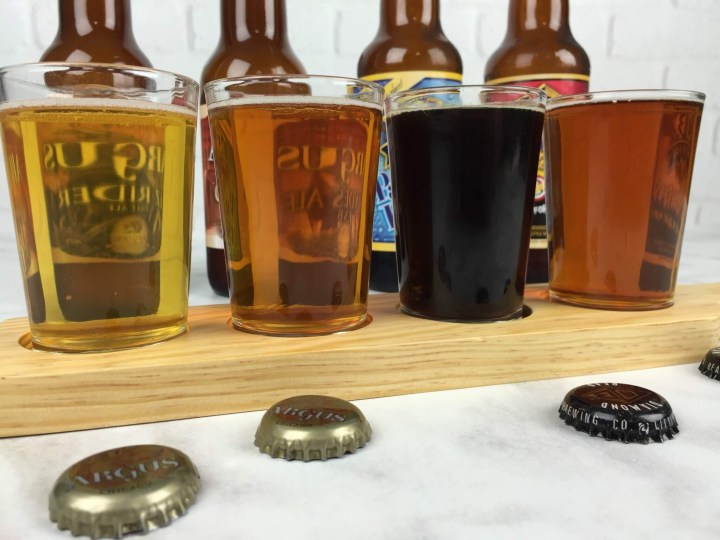 I've enjoyed this subscription immensely, and I like that the selections include two beers from each featured brewery, as it allows you to appreciate their mastery of multiple styles.  They are all highly drinkable and appeal to a wide audience of beer lovers — quite a few IPAs and pale ales find their way into the box, but none have been hopped heavily enough to fall outside the realm of good taste.  This is a great subscription to split for boy's or girl's night, or just to have an ever-evolving selection of craft beers on hand for your own enjoyment.
Visit Craft Beer Club to subscribe or find out more!
The Subscription
:
Craft Beer Club
The Description
: 12 craft beers delivered each month! Exceptional craft brews from around the country produced by small-production, independent brewers who use only traditional brewing ingredients and time-honored brewing methods.
The Price
: $39.00 per month