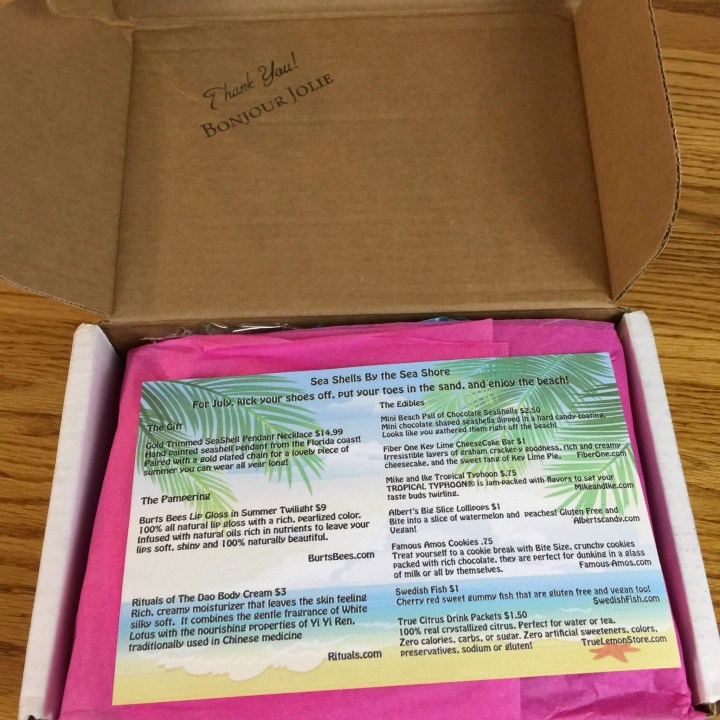 Bonjour Jolie is the way to pamper your period for as low as $16 a month – it's a monthly period/time of the month subscription box with everything you need! This box comes nicely wrapped and very discreet. The best feature is having it delivered on your schedule.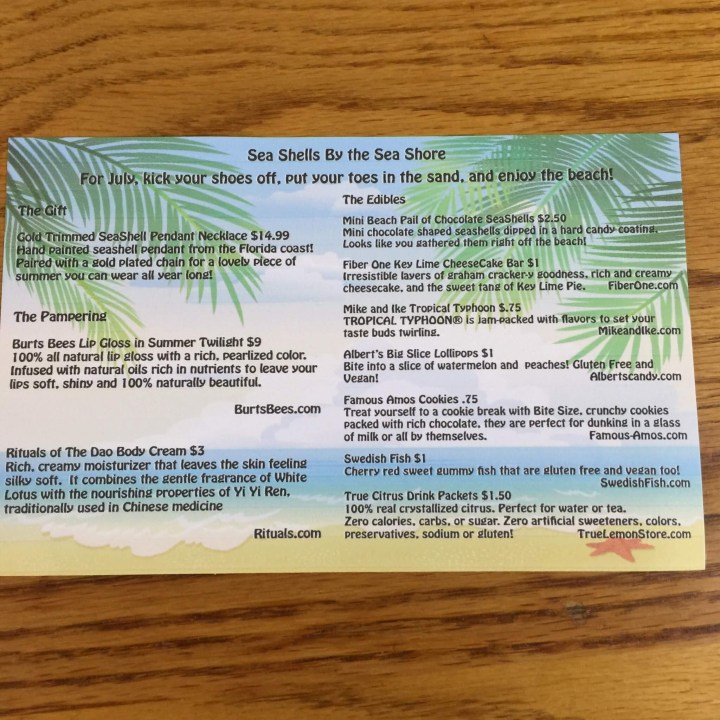 This card ran down the entire contents of the box, along with web addresses and prices. It also shows what this months theme is, Sea Shells by the Sea Shore!
It came so neatly packaged that it's hard to believe there are over ten items in this box.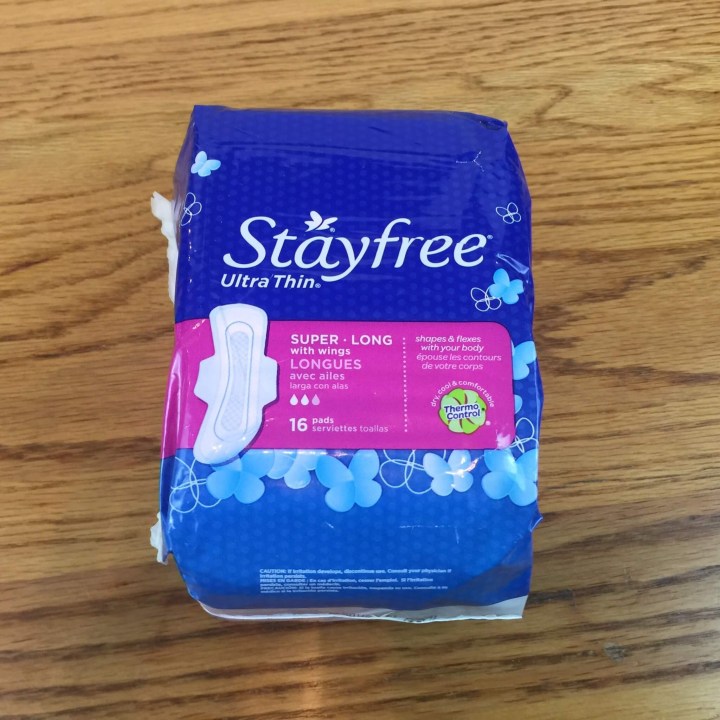 A full sized package of supplies is available or I could have mixed it up by making it a combination of pads and tampons.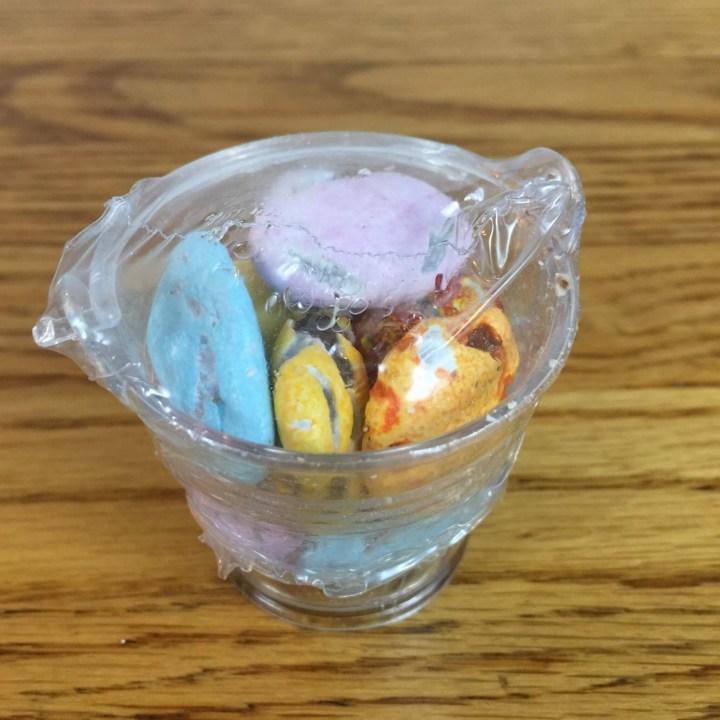 Mini beach pail of chocolate seashells, so pretty and tasty. I like how the hard candy coating crunches and that these didn't lose their shape in the heat.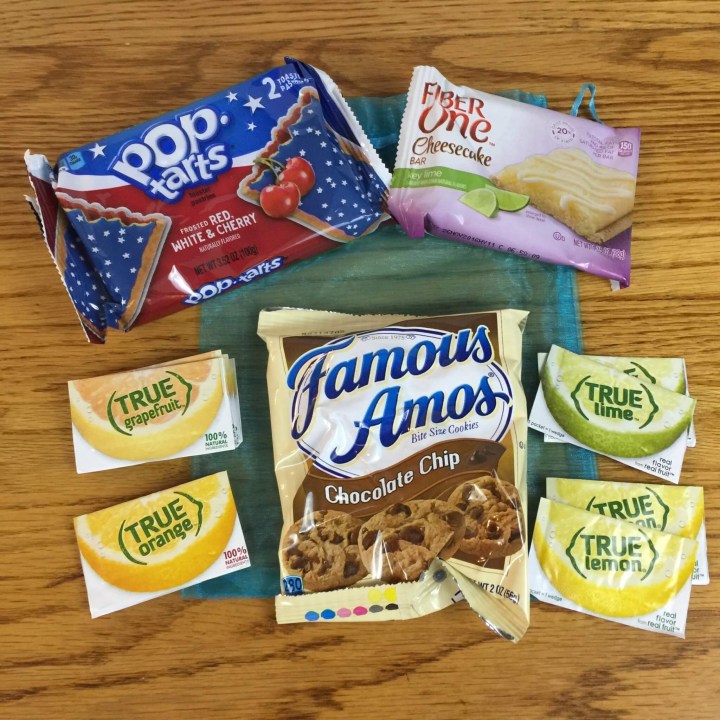 Pop Tarts, one of my favorite sweet treats. Fiber One Key Lime Cheesecake bar, I'm not a key lime fan so I generously asked my husband to give it a try. He said it was wonderful and asked if we can add them to our grocery list. Famous Amos chocolate chip cookies, so  yummy. These little sweet treats are just as good as I remember.  True citrus drink packets add a lot of flavor with no extra calories. I really like the lemon and grapefruit flavors.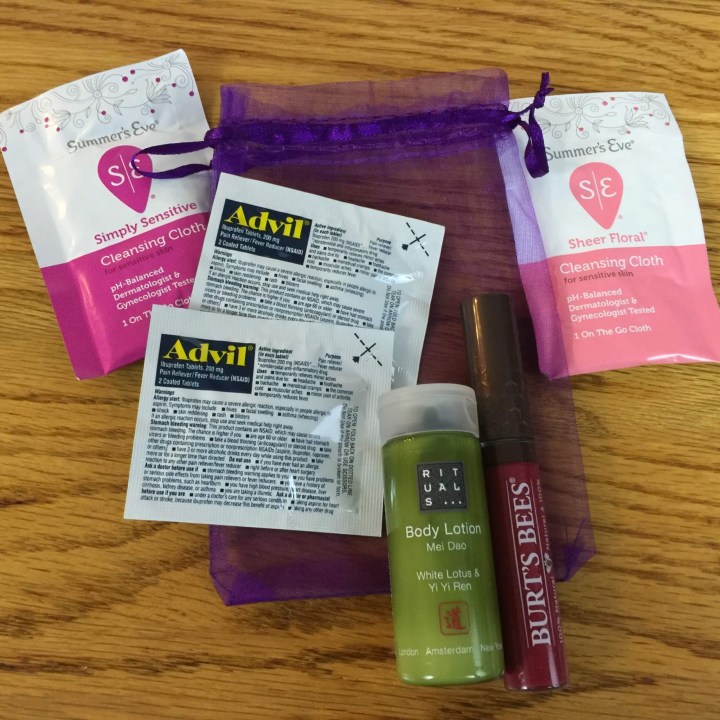 I love that you can add cleansing cloths and Advil to box each month, they are things that I always need but tend to forget to throw into my purse. Rituals Body Lotion in white lotus and yi yi ren, smells amazing and left my hands super soft. Burt's Bees lip gloss is my favorite and I just ran out of this color. I love this product! Plus, it costs $9 so this is a pretty big item for an inexpensive subscription box!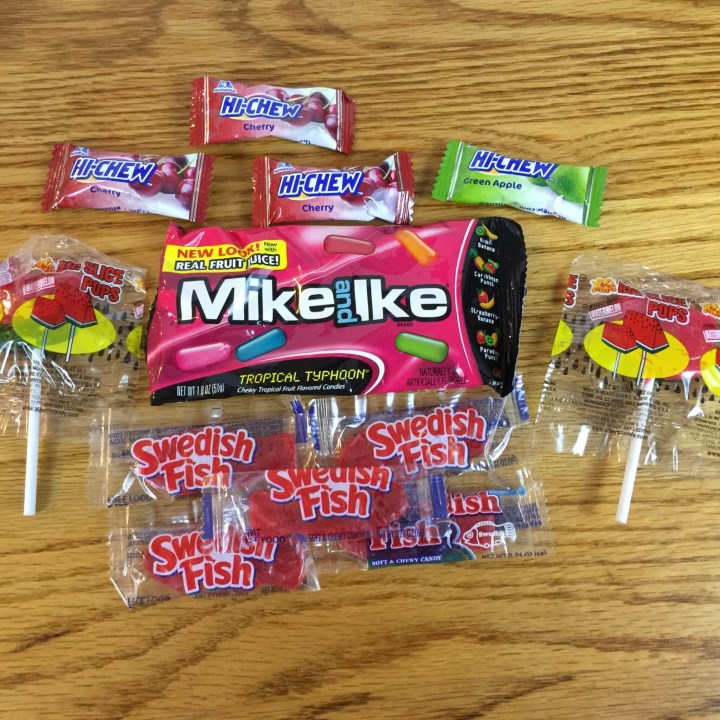 Candy! Mike and Ike tropical are a classic. Individual Swedish fish were chewy and wonderful. I forgot how much I like them. The Hi Chews were awful, the texture was slimy but the fruit flavor was great. Big Slice Pops in Watermelon smelled better than they tasted.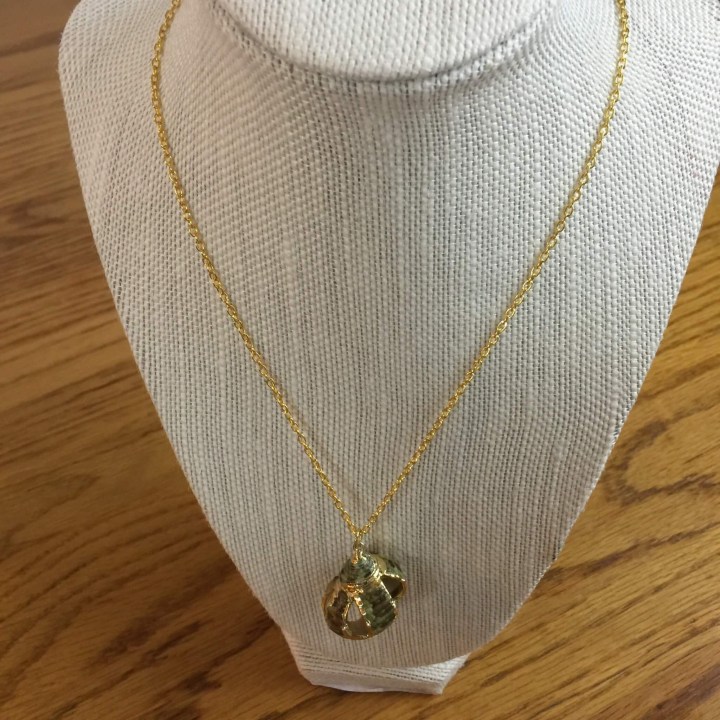 Gold trimmed seashell pendant necklace is beautiful. Even in the winter months you can keep a summer mind frame. I love thinking summer all year round!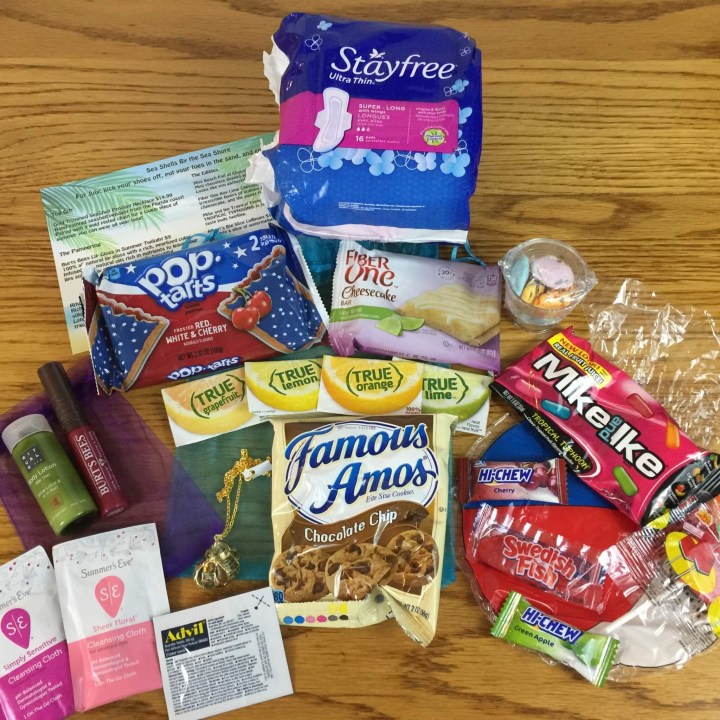 This month's box is pretty good, I am missing the healthier choices of past boxes. I'm also missing the salty options. I do love trying new candies and body products, that's so much fun. Bonjour Jolie knows how to make your time of the month a little more pleasant.
Have you tried Bonjour Jolie?
Visit Bonjour Jolie to subscribe or find out more!
The Subscription
:
Bonjour Jolie
The Description
: Bonjour Jolie is a period pampering box available for women and teens. Boxes are themed and are curated with bath and body items, teas, and of course, edibles!
The Price
: $22.50 per month