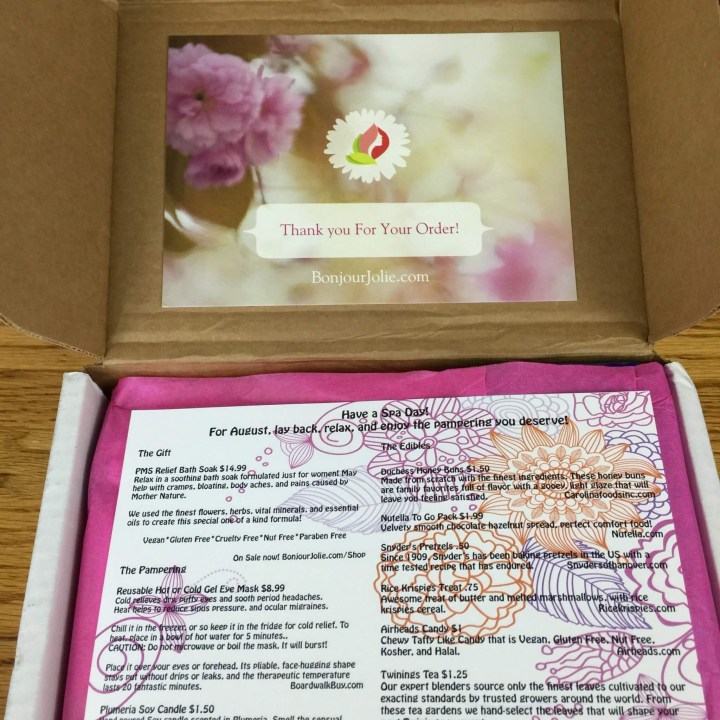 Bonjour Jolie is the way to pamper your period for as low as $16 a month – it's a monthly period/time of the month subscription box with everything you need! This box comes nicely wrapped and very discreet. The best feature is having it delivered on your schedule.
This card ran down the entire contents of the box, along with web addresses and prices. It also shows what this months theme is, Have a Spa Day!
It came so neatly packaged that it's hard to believe there are over ten items in this box. I really like the new thank you card on the box, so much classier than the old black stamp.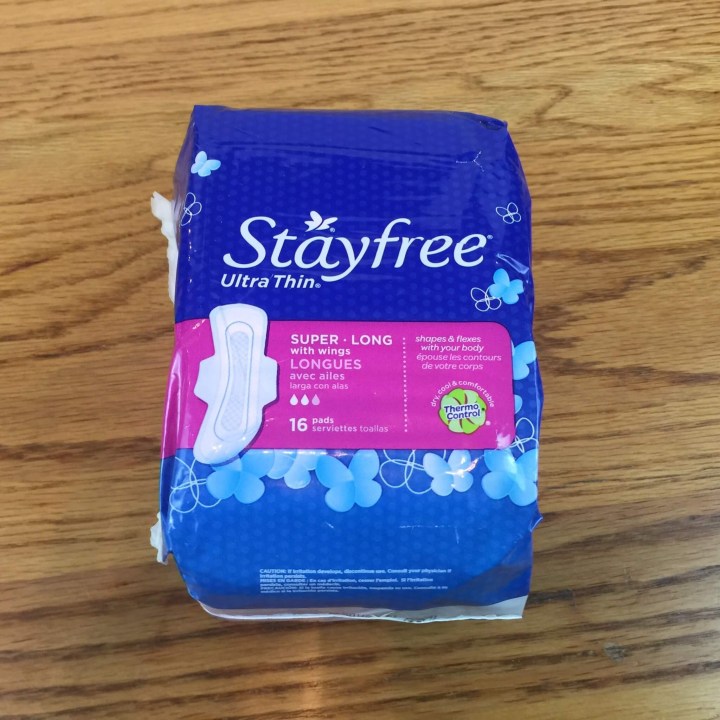 A full sized package of supplies is available or I could have mixed it up by making it a combination of pads and tampons.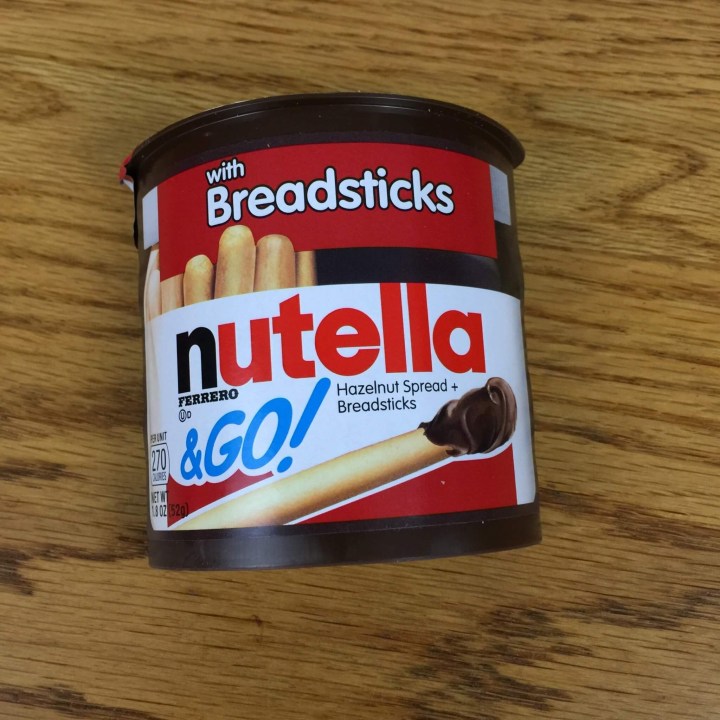 Nutella and Breadsticks, retail for $1.99. This combination is one hundred percent perfect comfort food.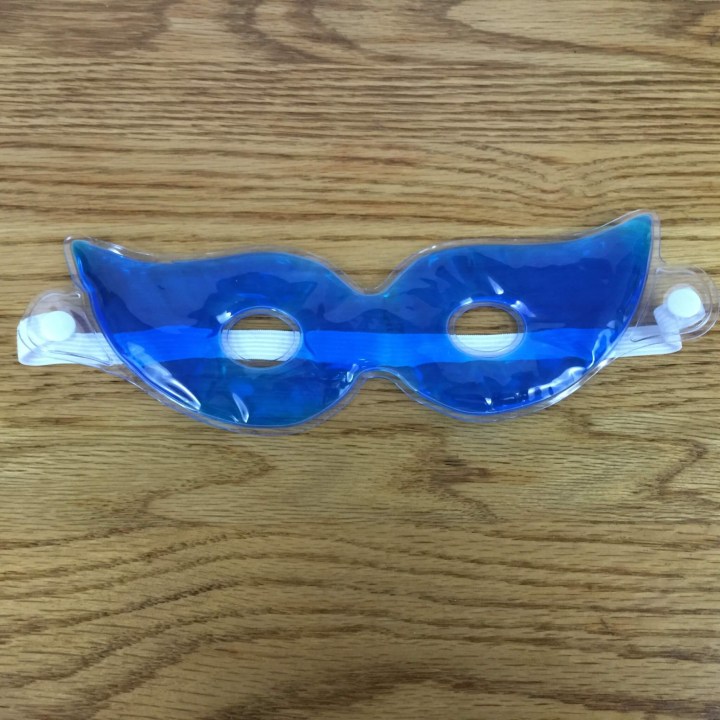 Reusable hot or cold gel eye mask, ($8.99) is great for soothing period headaches or to reduce sinus pressure and ocular migraines. The enclosed card states that the therapeutic temperature lasts for up to 20 minutes, I can't wait to try this mask!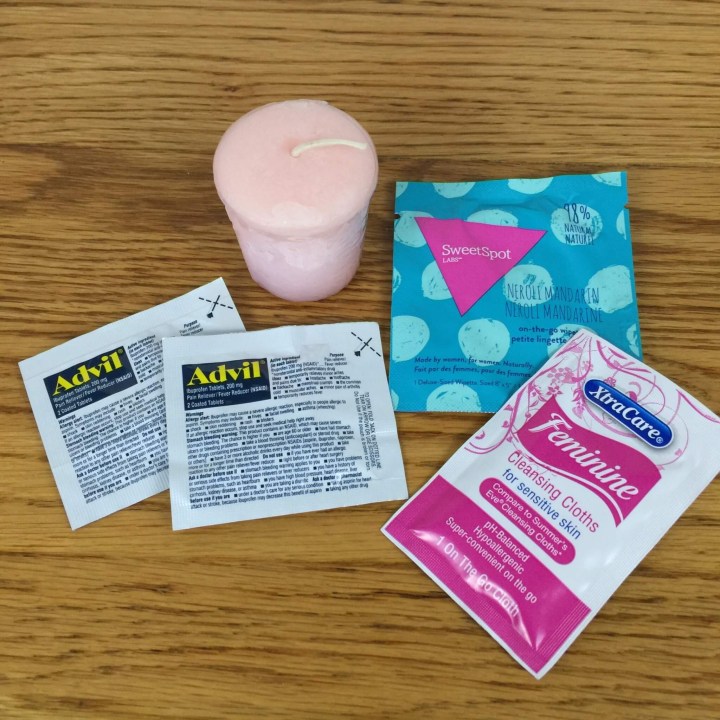 Advil in travel size packaging is great. I love that these fit in my purse or wallet and better yet my daughter's backpack. Xtra Care and SweetSpot Labs wipes are new brands to me but I'm always up for new great products. Plumeria Soy candle retails for $1.50. The send is light and inviting, would be a perfect addition to a relaxing bath.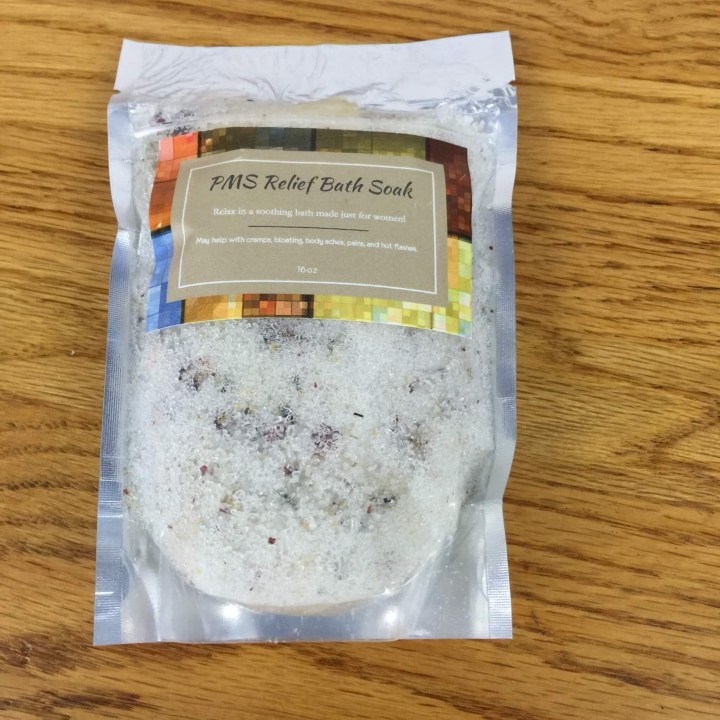 PMS relief bath soak, $14.99. Vegan, gluten and cruelty free are just some of the selling points on this bath soak. The light scent of rose petals, lavender and camomile is great. The only thing I didn't like was having to get the soak into the included bag so next time I would just sprinkle it into the tub.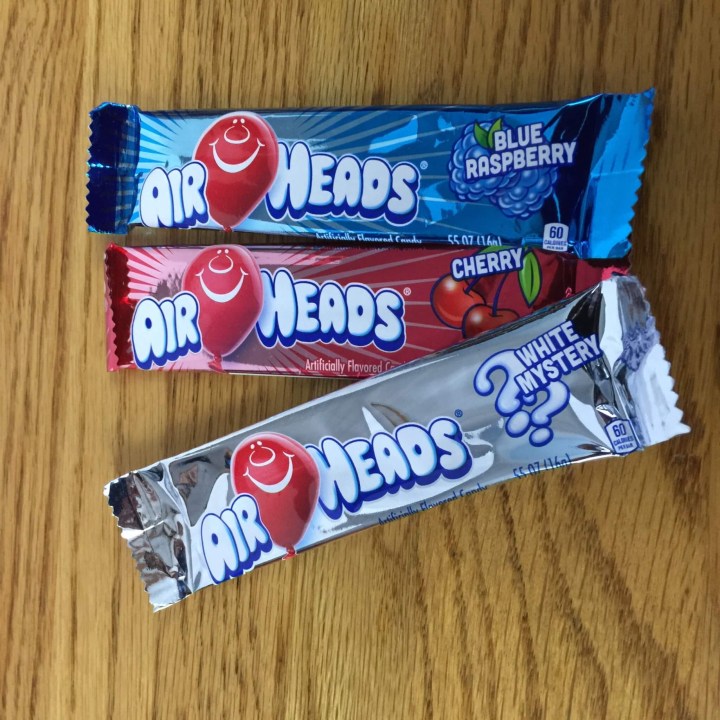 Air Heads! I love the blue raspberry flavor and enjoy that there is normally a red, white and blue item included.
Twinings tea in assorted flavors. I am most excited to try the pomegranate and raspberry because it's truly the only flavor I have not tried. I love this brand of tea and find it helps to relax me and it tastes amazing.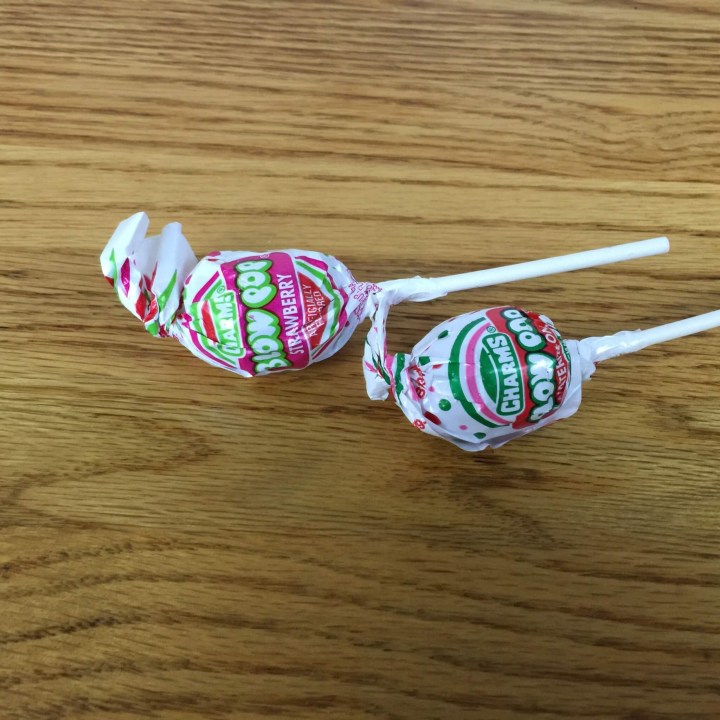 Watermelon and Strawberry blow pops. Thank you to the amazing team at Bonjour Jolie for only including the best flavors of lollipop.
Snyder's Pretzels bring out the salty game that was missing from previous boxes.
Duchess Honey Buns ($1.50) was sweet and delicious. I'm so glad that I was introduced to this product but wish I had self control that would keep these from being a staple in my pantry.
Rice Krispies Treat in double chocolatey chunk added the right amount of sweet. In my opinion there is no snack better than the buttery, melted marshmallow of a rice krispie treat. Unfortunately my entire family agrees and I have to hide them in order to keep them in the house. We might have a slight sweet tooth issue.
This month's mix was right up my alley. I loved that Bonjour Jolie was all about pampering yourself because I think that we get so wrapped up in life that we forget to spoil ourselves.  The treats were a happy combination of salty, super sweet and perfect comfort food. My favorite part of this subscription is all the colors, there is never a dull moment. This delightful box really does add a bit of joy to another wise annoying part of my life.
Have you tried Bonjour Jolie?
Visit Bonjour Jolie to subscribe or find out more!
The Subscription
:
Bonjour Jolie
The Description
: Bonjour Jolie is a period pampering box available for women and teens. Boxes are themed and are curated with bath and body items, teas, and of course, edibles!
The Price
: $22.50 per month