Mommy Mailbox is a women's lifestyle subscription box (really, nothing in this one that was moms only) with 3-5 surprise items. Every box is curated by a different Mom blogger of some type. This month's box was curated by Jen Jurca and Summer Alvarez, who are not only bloggers, but if you live in the blogging world they founded the blogging conference Elevate Everyday.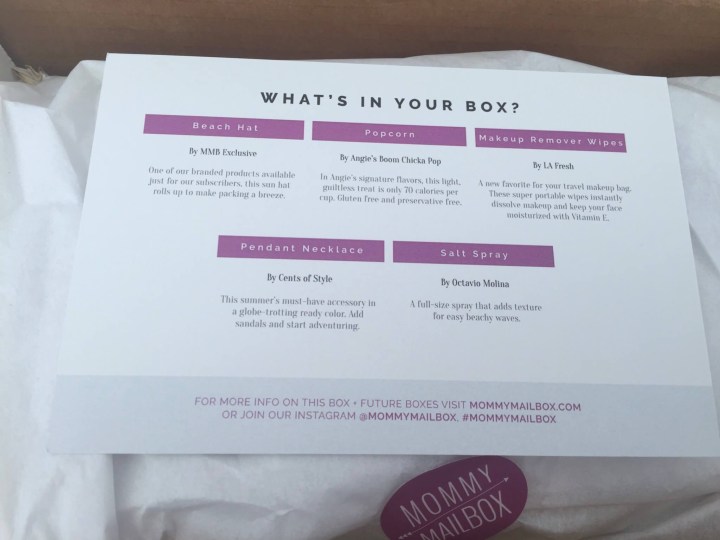 The information card. I love when boxes have each item and their information. It makes me smile. This month's selections are everything you need to pull out of your suitcase for vacation (Which is perfect, because I am going on a girls vacation this weekend!!)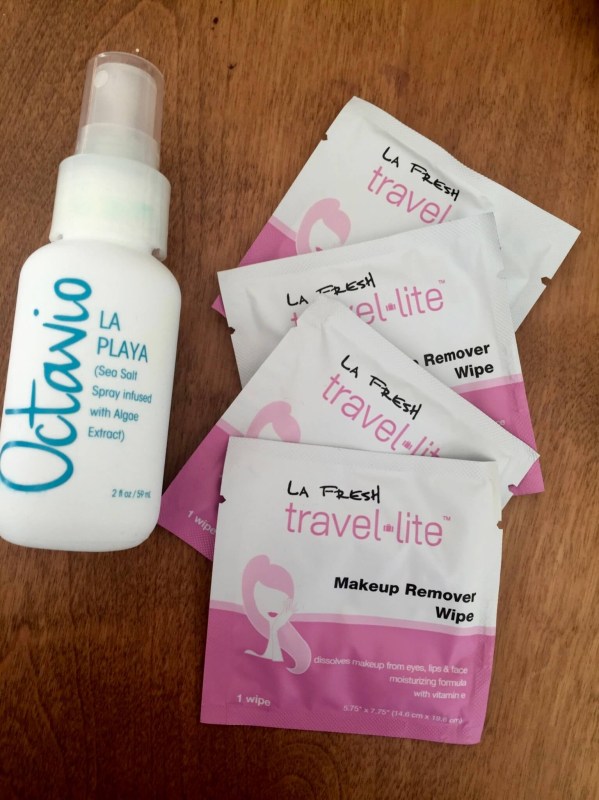 First up is the Salt Spray by Octavio Molina ($17.00) and the LA Fresh Makeup remover wipes ($1.50) . I love that these makeup remover wipes are in here. When I got married (8 years ago!) I put these in my bridesmaids gifts, so I have used these for years! The salt spray adds texture to your hair or beauty waves. I am totally bringing this in my weekend bag!
This adorable Beach Hat is a wonderful addition to my collection and the box! This was made exclusive for Mommy Mail Box, and is perfect for the beach or just a sunny day!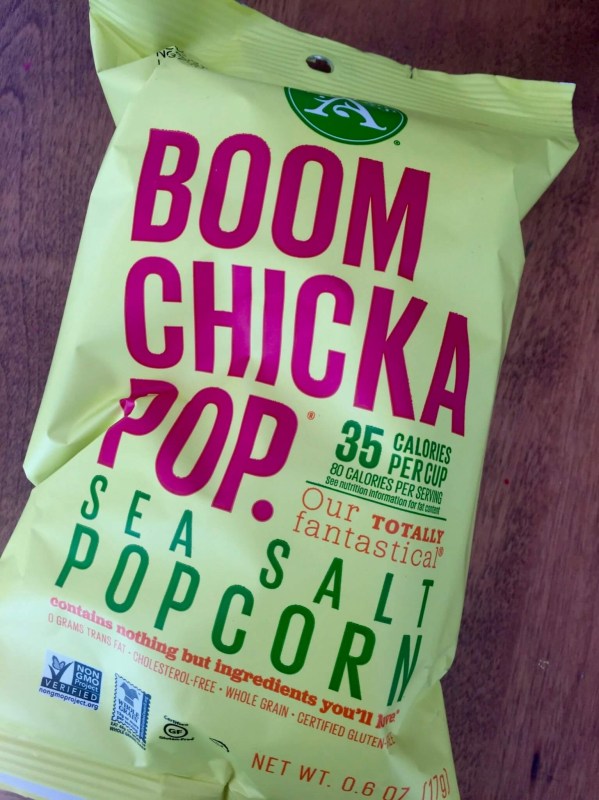 Mmmmm Popcorn! I love when boxes include a little snack. Angie's Boom Chicka Pop ($1.99) is delicious and is only 70 calories per cup! Perfect for a car snack!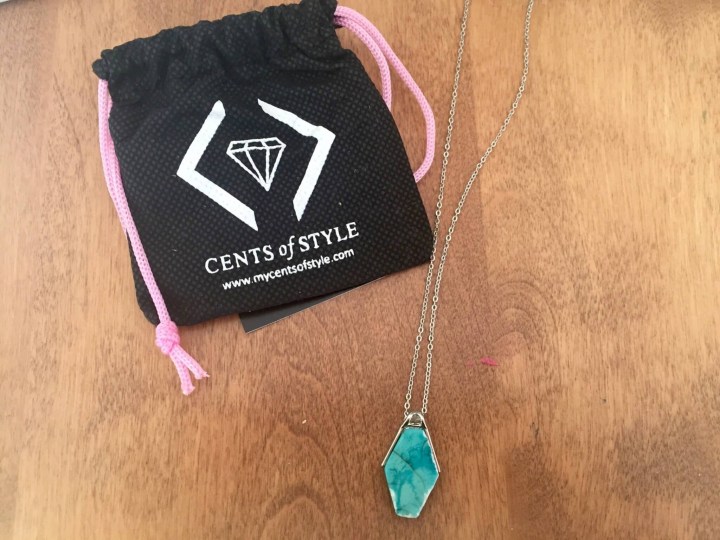 Last, but absolutely not least is the Cents of Style Pendant Necklace. I am not a huge jewelry person, but this is so  beautiful. It's classy, yet casual and I love that you can pair this with anything. It's one of my favorite pieces of jewelry I have received in a box so far!'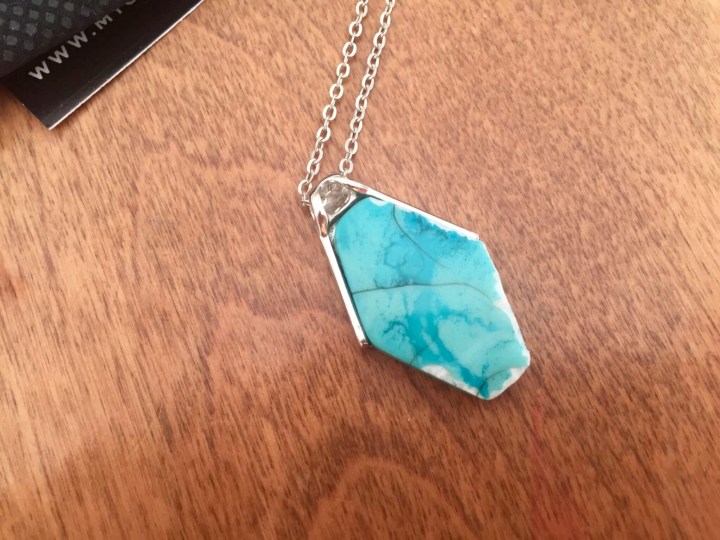 As closer look at the pendant. It is just so beautiful.
Mommy Mail Box, never lets me down. I love this box, and this month was no different. They always manage to include items I will get plenty of use out of, as well as things that I adore! I am looking forward to next month's box for sure (Fall is coming, my favorite time of year!)
What do you think of Mommy Mailbox for this month?
Visit Mommy Mailbox to subscribe or find out more!
The Subscription
:
Mommy Mailbox
The Description
: A new "mom" subscription box, carefully curated to make your life better, easier and sweeter. Each box contains 3-5 surprise gifts that change each month.
The Price
: $33.00 per month