Art Snacks gives any artist a reason to stock up their supply every month, for only $20 per month. Every box contains 4 to 5 unique, high-quality art supplies curated by professional artists. You'll also get tips and tricks from experts each month. Shipping is free to the US, $10 for other countries.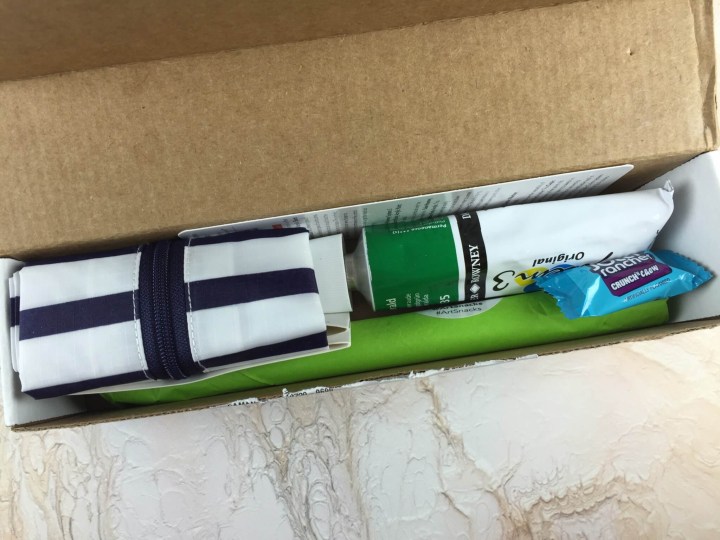 Everything is packed tight! The Art Snacks box is a fun assemblage of thoughtfully selected art supplies as well as a few snacks to nourish you along on your creative endeavors.  This box gets a huge 'thumbs up' from me and I'll explain why below!
All the goodies this month!
The information card, which can also be a bookmark, gives you a list of all the items included in the box, plus a brief description.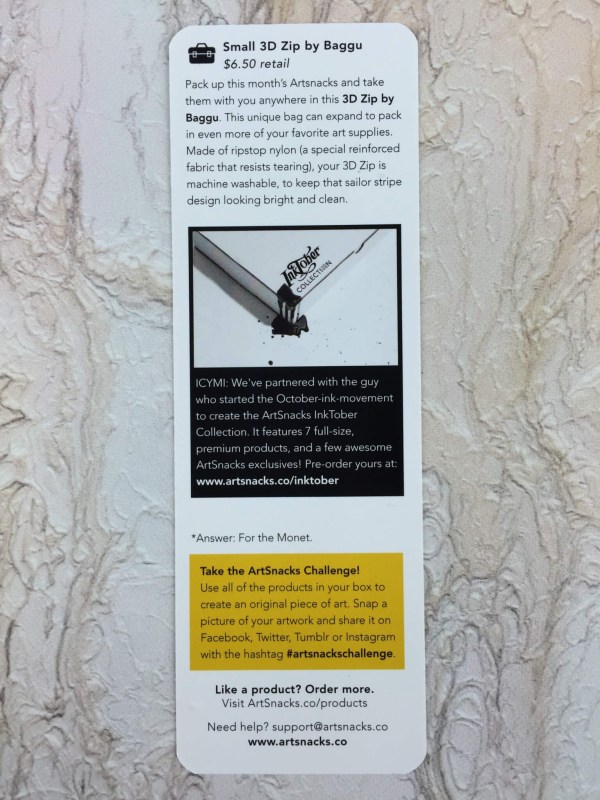 There's also a sneak peek at the back of the card for the Art Snacks InkTober Collection.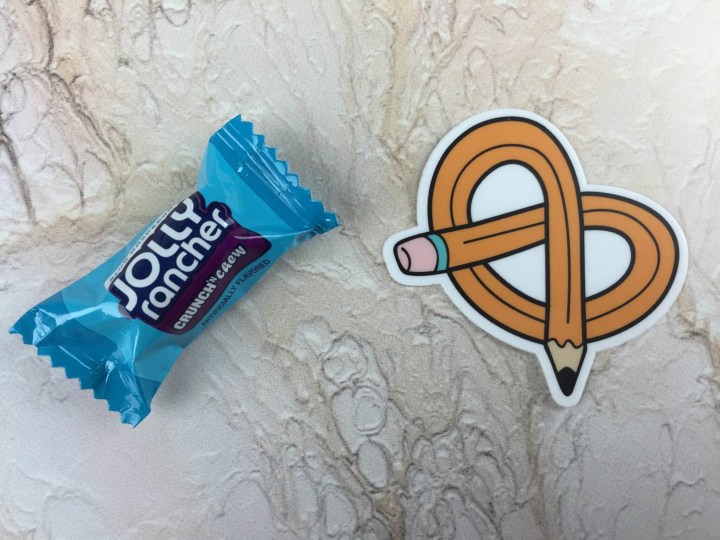 Jolly Rancher Crunch-N-Chew & Art Snacks Magnet Sticker
On to the Snacks!  I don't know about anyone else, but when I'm in my creative mode, I like to have munchies along for the ride.  First in our box was a piece of Jolly Rancher's Crunch-N-Chew in Blue Raspberry flavor.  This line puts a new twist on the classic Jolly Rancher that we all know and love.  A hard candy shell gives way to a chewy center and easily gets a thumbs up from me!
Baggu Small 3D Zip Bag ($6.50)
Baggu is a company started by a mother-daughter team to market the simple, yet high quality bags that they were already making for themselves and others.  To be honest, I typically pass up bags of this design when considering storage for my art supplies, but I'm glad that this was included in the box, because wow- this bag is wonderful!
The bag is a light-weight material, decorated with crisp navy stripes.  The material, though thin, is actually ripstop nylon and is anything but weak.  Handling it gave me the satisfying and confident impression that nothing would be wearing out on this bag anytime soon- a good feeling since I unintentionally tend to be a little rough on my items.   The bag itself opens up almost into another world (think the magical tent at the Quiddich World Cup in the Harry Potter series)- seriously, this bag has some room!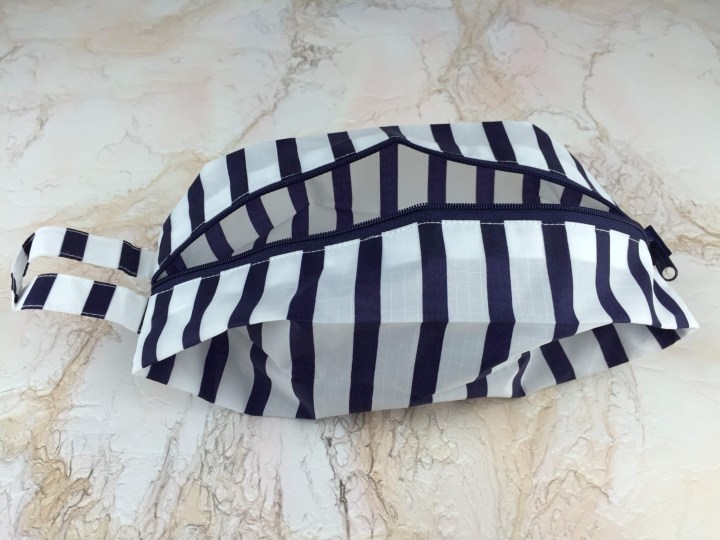 A generous handle at the top allows for a great grip and would permit the bag to hang easily.  When not stuffed to the max, its design allows it to flatten down to an unassuming bulk.  Another useful feature that spoke to my messy soul is that this bag is machine washable!  All of the wonderful features of this bag have completely won me over!  I'll probably use it to carry around some of my bulkier art supplies like Copic markers.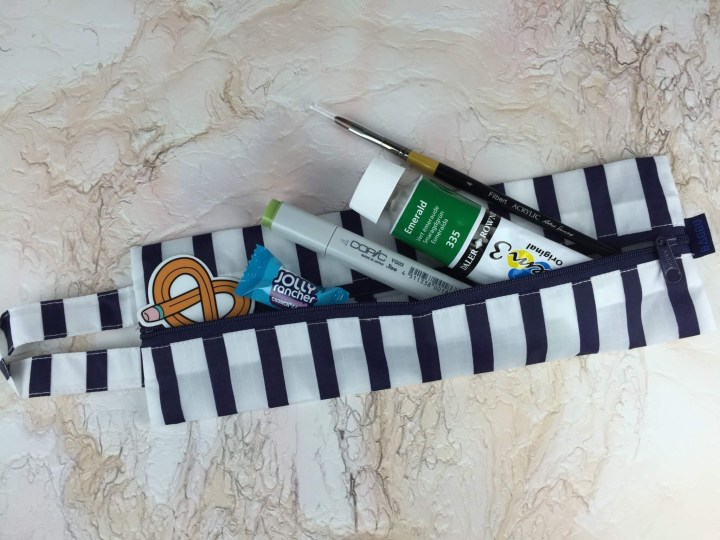 The entire contents of the Snack Box easily fit inside the bag with ample space left over.  It would make a lovely way to cart around your drawing supplies, brushes, travel watercolor pallet, snacks, chargers and cords, or any every day carry item that you can imagine.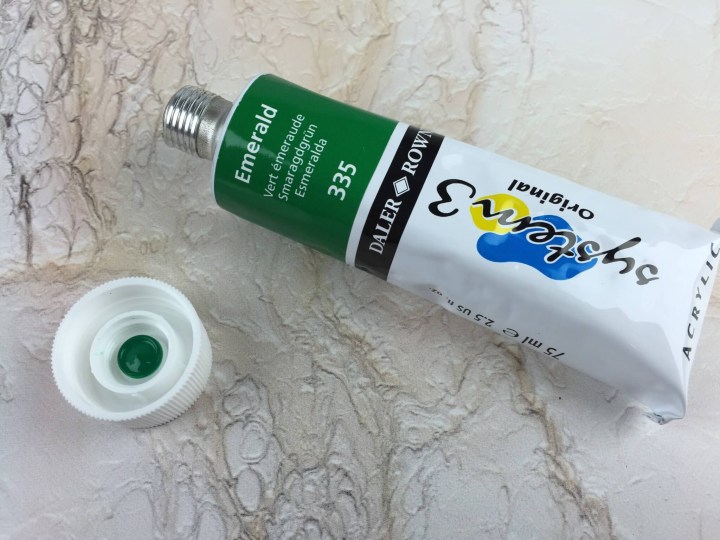 Daler Rowney System 3 Medium Body Acrylic Paint in Emerald ($6.50)
Founded in the UK in 1783,  Daler-Rowney has a long history of artistic greatness, every bit of which is evidence in the brush and paint that they contributed to this month's Art Snacks box!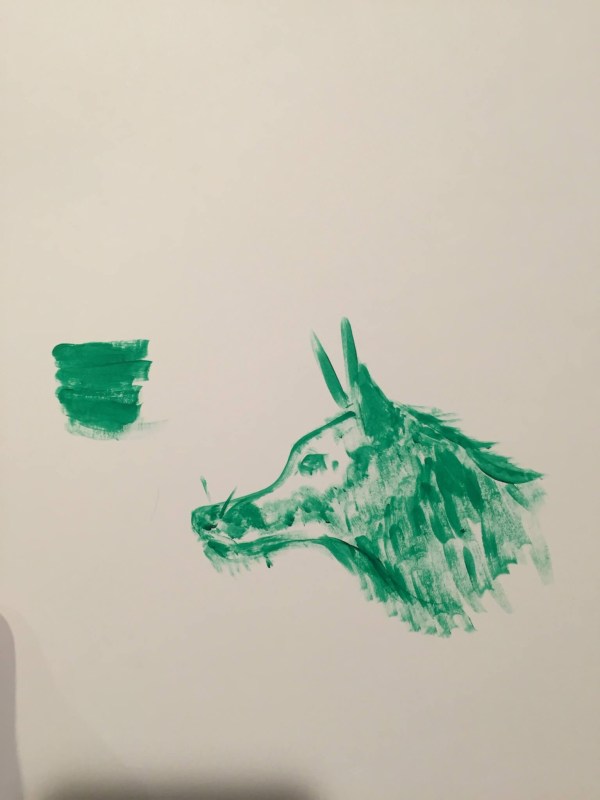 The 2.5 fl. oz. tube of acrylic paint from Daler-Rowney was a vibrant joy to use!  The medium body formula is water-based and can be diluted to produce a watercolor look.  It is fast drying and truly shines in layering and in producing other effects.  Our color was no.335, or Emerald and the pigmentation was high quality and uniform.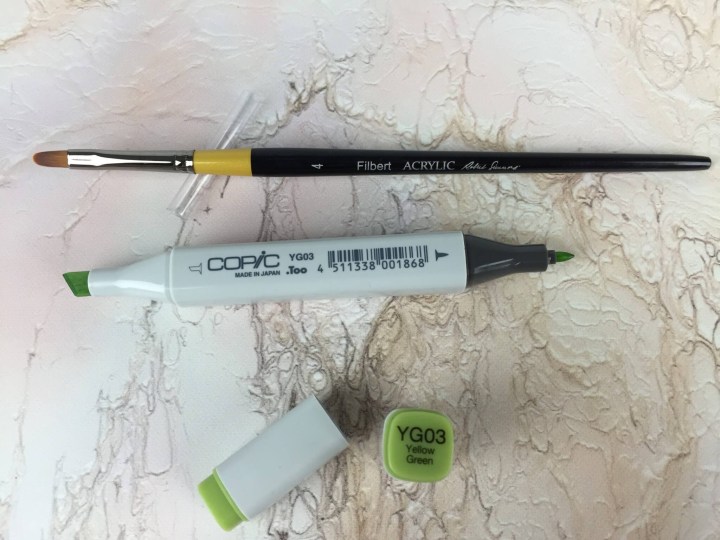 Robert Simmons Acrylic Short Handle Paintbrush ($5.99)
Daler-Rowney, the makers of the acrylic paint included in this box, gave all subscribers to Art Snacks a first look at their new acrylic brush.  The brush in our box was a size 4 Filbert and felt nice in the hand and was well balanced and easy to use.  For those unfamiliar, a Filbert brush is a thick, oval shaped head and a ferrule that is flat; it is best used for blending and figurative work.  The synthetic bristles held the paint well and applied it evenly.  Sadly, I didn't have any other acrylic paint to accompany my little sketch, nor the proper paper for it.  The drawing was done on smooth Bristol paper.
Copic Classic Marker ($7.99)
Speaking of Copics, our box contained one!  Besides being one of the most popular artist markers out there, collecting all the colors can take some time, so any addition is most welcomed!  Sitting pretty in my box was the Classic Copic YG03, Yellow Green.  For those new to or unfamiliar with Copics, the markers get their popularity from their expansive color pallet, air brush system and, more importantly, their unique properties.  Unlike other markers which are oil or water based, Copics are alcohol based markers, meaning that they can be blended with each other to produce depth.  They are produced in Japan and are the top pick for many manga artists, including Oda Eiichiro and Kishimoto Masashi, the creators of One Piece and Naruto.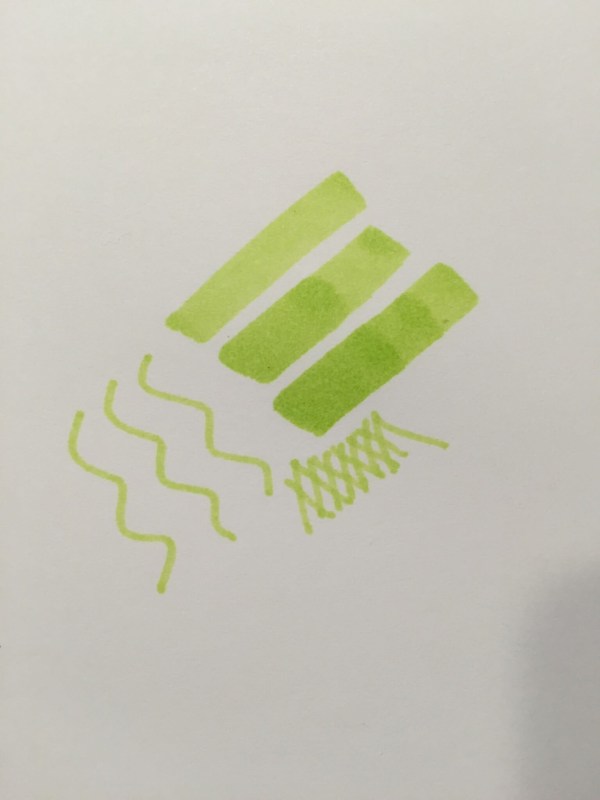 There are several styles of Copic marker to choose from, each containing the same great ink, and each with a tip on either end of the marker: 1. The Classic (the type in our box) was the original marker and has a squared body, different tip options, and 214 colors, 2. The Sketch marker (my personal favorite), has an oval barrel, a brush and a chisel tip, is compatible with the Copic air brush system, and come in 358 colors, 3. The Ciao is a smaller marker, has a brush and smaller chisel tip, a round barrel, and comes in 80 colors.  These markers were meant more for children or for those on a budget, 4. And finally, there are the wide markers which have shorter and wide oval bodies, a large chisel tip, and come in 36 colors.  These are meant for filling in large spaces as well as calligraphy.  All of the markers are refillable with each refill bottle able to be used many times making Copic markers extremely renewable and long lasting.  Nib and brush replacements are also available for purchase.  An explanation of the Copic color system is available on their website and is both easy to learn and to apply.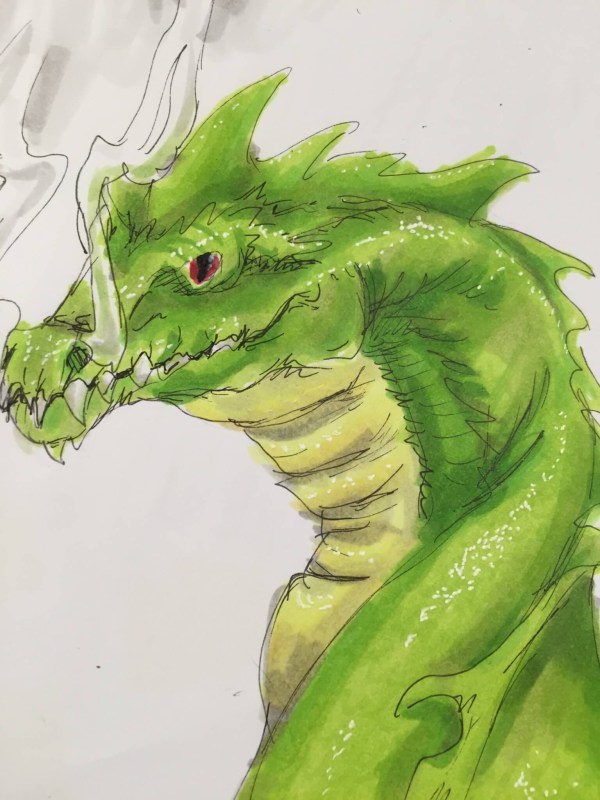 The artwork was done on Canson marker paper and includes the use of some of my other Copics.
Be sure to check out Art Snack's Inktober limited edition box!
Visit Art Snacks to subscribe or find out more!
The Subscription
:
Art Snacks
The Description
: 4-5 Unique, high-quality art supplies tested by working art professionals delivered to your door every month. Learn tips and tricks from experts.
The Price
: $20.00 per month