The ZBOX Disney Limited Edition box was a one-time limited edition box from Zbox. The run was limited to 500 boxes and was £29.99 – $44.39.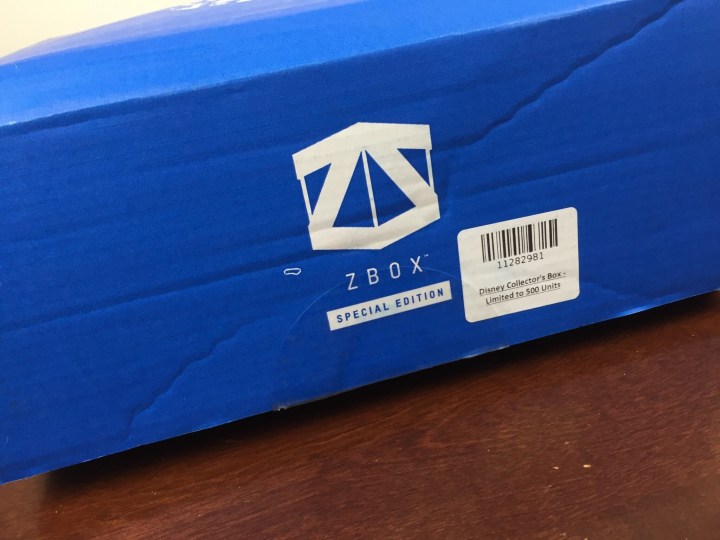 Take a magical trip to Wonderland with this fairy-tale of a ZBOX. Your happily ever after is guaranteed with this Disney-themed special edition. It's a box that's bursting with classic Disney inspired products from some of the favourites franchises in the Disney vault. You'll have to be quick and work your magic as this ZBOX is limited to just 500 units! … Buy now, the start of your very own 'once upon a time' awaits…
I love the inside lid design. Actually the design on the entire box. 
Mike is crowding the other Disney goodies inside the box!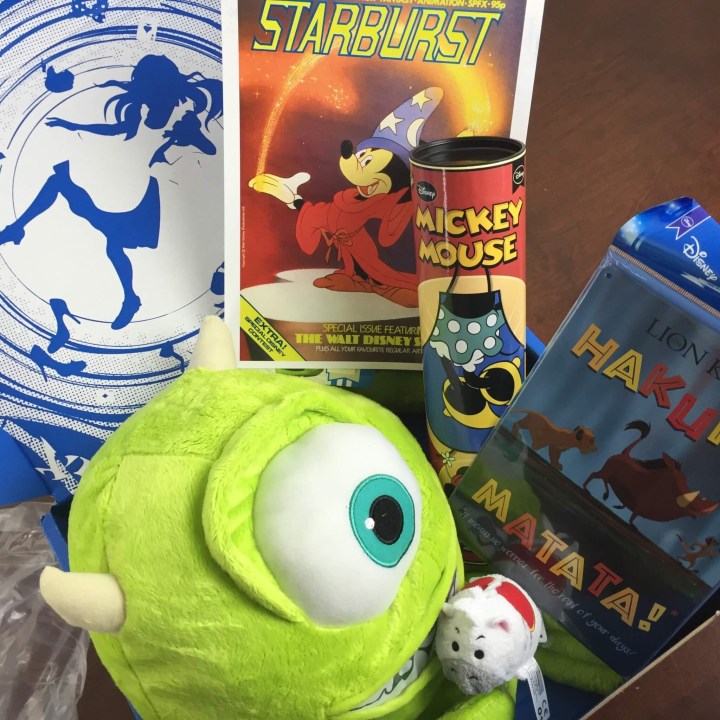 Everything in the ZBOX Disney Limited Edition Box!
This is a print reproduction of the COVER of Starburst Special Issue No. 65. The box itself is very smudgy and smudged on it (you can see it in the white portion to the left of Starburst). This was not an exciting item for me. I wouldn't frame it, but maybe we'll washi tape it up in the kids' bathroom.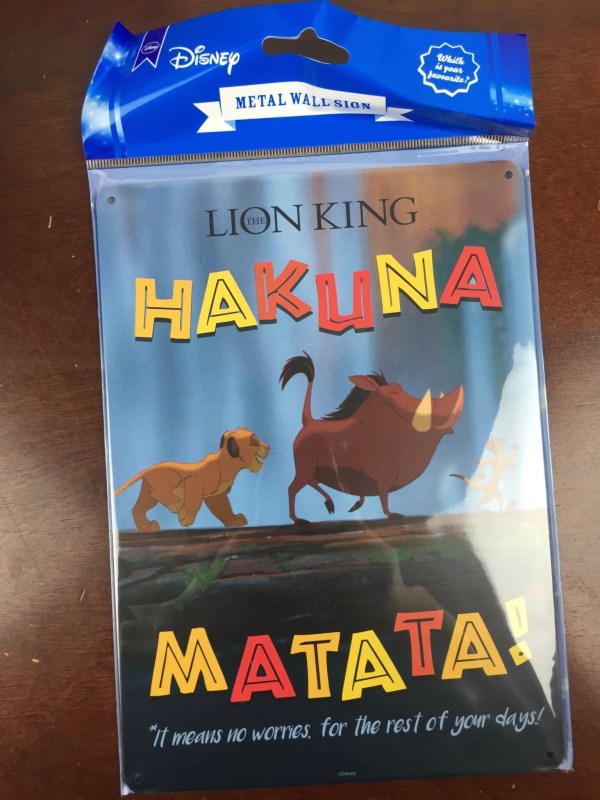 Disney Lion King Hakuna Matata Metal Wall Sign ($15?) This metal print is a fun decoration for our adventure room! The kids love singing this song!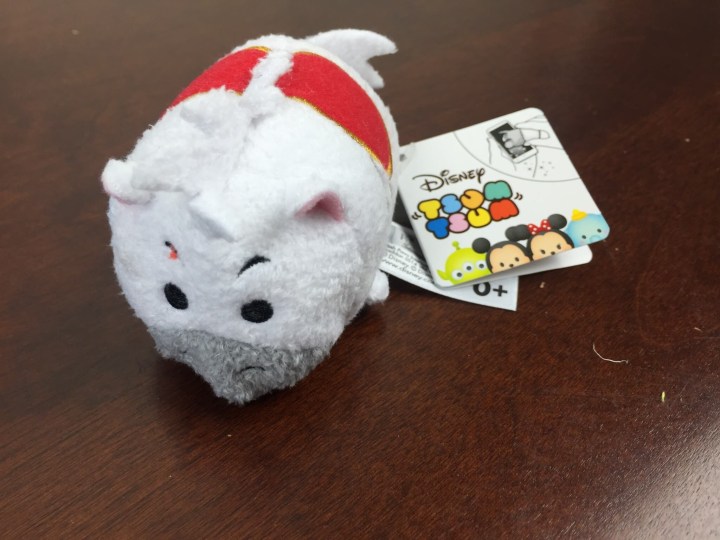 Disney Mini Tsum Tsum ($5.95)  It's Maximus from Tangled! I thought the tag was funny – it clearly suggests using its microsuede underbelly to clean your phone. I totally do this, but not with the white ones! This one was from Tsum Tsum Tuesday and no longer available.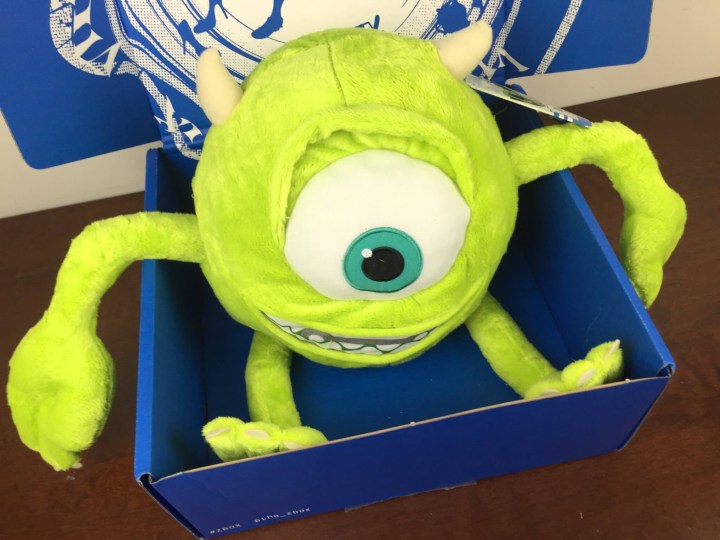 Disney Pixar Monsters, Inc. Mike Plushie ($25?) This is a giant Plushie and his presence did not escape the notice of my children, who swept into my office and scooped him up immediately.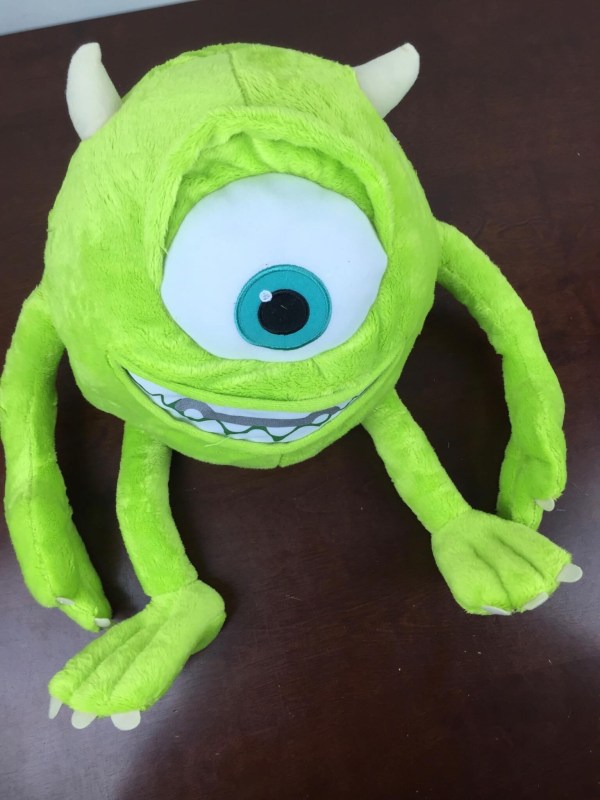 Eye see you! The product code on this guy goes back to the 10.5″ plush on the Disney Store, and he is MUCH bigger than that!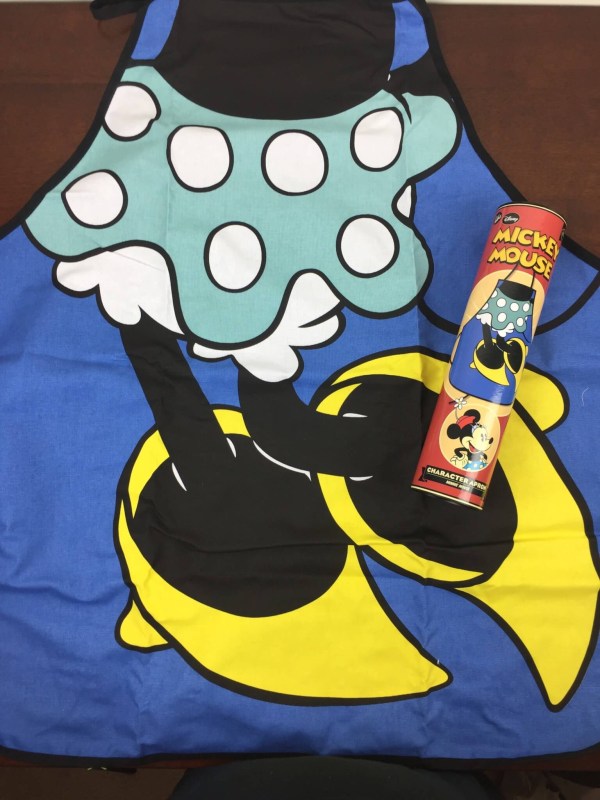 Disney Minnie Mouse Character Apron ($25.82) This is a fun character apron and of course you'll look just like Minnie when you wear it!
I thought this LE box was extremely oddly curated, but it is from a British subscription box company, which explains the odd print (and the apron!). I've generously valued this box at about $72, which isn't bad at all considering the purchase price, but it isn't quite what I expected. If you got this box, did you receive any variations? My kids were happy with it, but I don't think we're going to get around using the Minnie apron, which will probably get regifted!
What did you think of the ZBOX Disney Limited Edition Box?