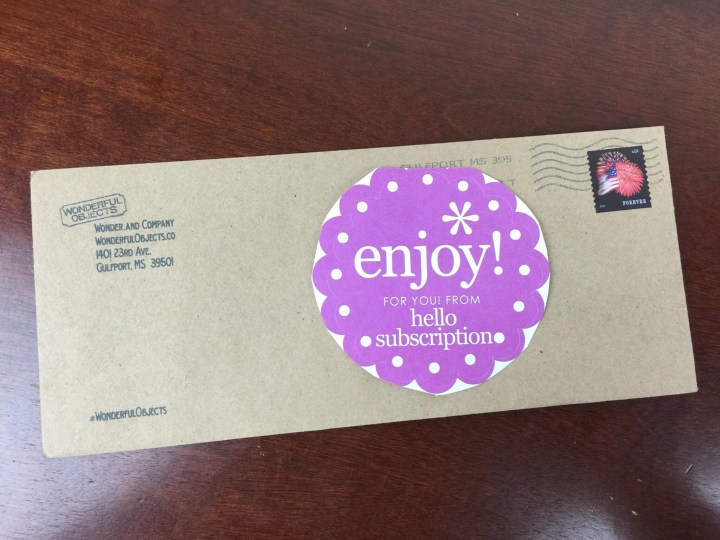 Wonderful Objects by Wonder and Company is a quarterly subscription box that focuses on storytelling and mystery solving through  hand-picked objects plus custom-designed story-making ephemera.For only $72.00 per quarter, you'll get a mystery box that includes wonderful objects like limited edition art, wearable treasures, scents, baubles, and a lot more!
Everything in this mailing!  This is "teaser" box, so it just has a few wonderful and peculiar items to pique your curiosity.
Good to know:
New orders placed before July 22 will receive a very limited edition free bonus delivery in July. All new orders will begin receiving teasers the end of August/ beginning of September ahead of the September box.

Generally, we close orders once we ship teasers. So far, we sell out well before then. 

Due to that, we're introducing free bonus deliveries (not part of the upcoming theme) for customers that order after a quarter sells out or at the very beginning of a new quarter. It's not unusual to have to wait 90+ days for the first delivery of a quarterly subscription but that free mini-delivery will tide new customers over a bit.
The card contains a quote from Nicolas Flamel, famed Medieval scribe who gained post-mortem infamy for supposedly being an alchemist.
A wax seal depicting a serpent within an octagon was within the envelope.  The tiny bit of wax on the key suggests that the seal affixed the key to the card, though ours detached en route.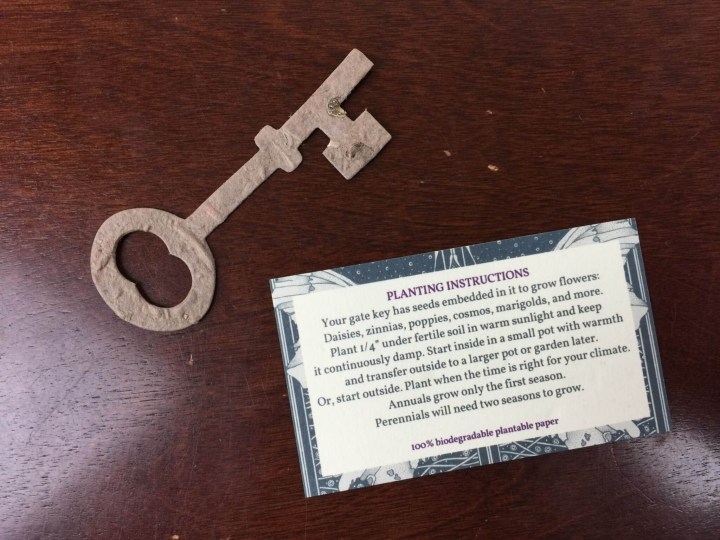 The box includes a gate key that you can plant.  Daisies, zinnia, poppies, cosmos, marigold, and more are encapsulated within the fibers of the paper key.  There are also instructions caring for your new flower garden.
Talk about a teaser!  This subscription remains a bit of a mystery, but it certainly promised some intriguing treasures inspired by bygone eras.
Are you a Wonderful Objects objects subscriber? Please tell us about the past boxes! We can't wait to receive the main event!
Save $10 on any plan with code HELLOWONDER10!
Visit Wonderful Objects by Wonder and Company to subscribe or find out more!
The Subscription
:
Wonderful Objects by Wonder and Company
The Description
: Delightful objects for your home and creative space, limited edition art, wearable treasures (from baubles to scents), and more!
The Price
: $72.00 per quarter