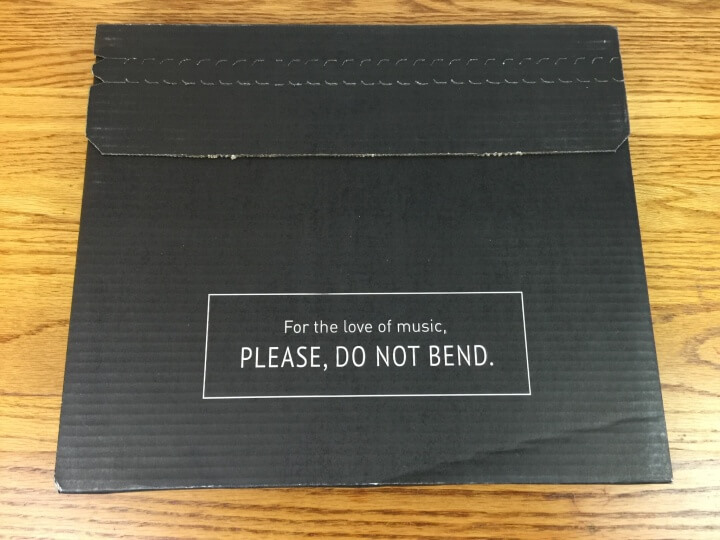 Vinyl Me, Please is an awesome service that helps you grow your music collection – every month get a special edition 12″ vinyl record, plus an album-inspired art print.
The packaging is stellar!  I had no fear about my record being warped or damaged in any way.
More than just music; Vinyl Me, Please includes a bit more than just the album.  This month is BADBADNOTGOOD with their album IV. I'm excited they have many exclusives to go along with it.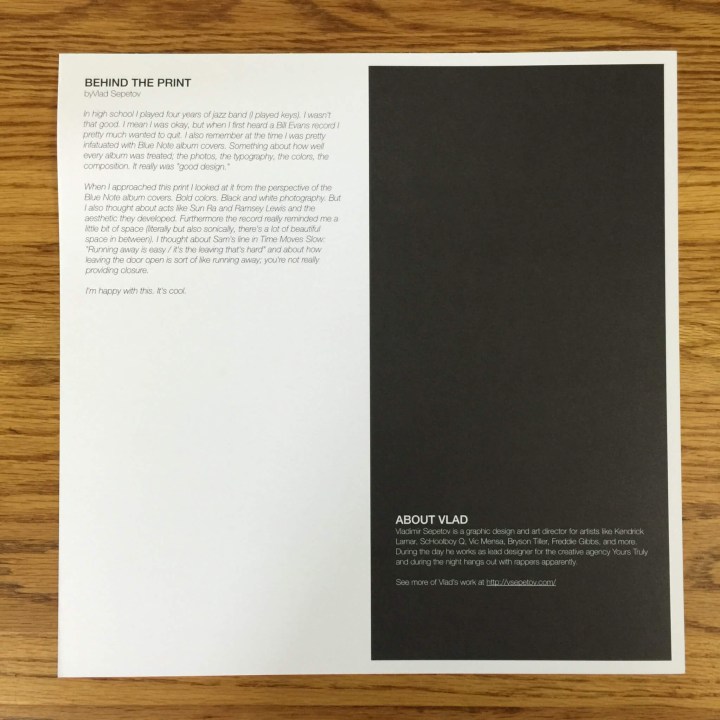 12″ x 12″ art print.  The talented Vlad Sepetov designed this print to go with the album this month.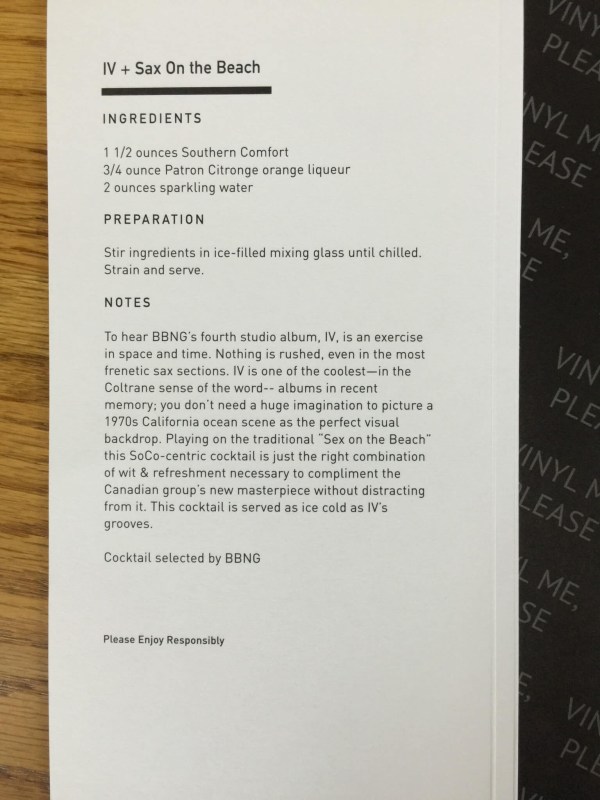 Drink up with Vinyl Me, Please.  Included with every album is a recipe for an alcoholic beverage to enjoy with the music. The cocktail recipe gives you a good idea of the vibe of the album.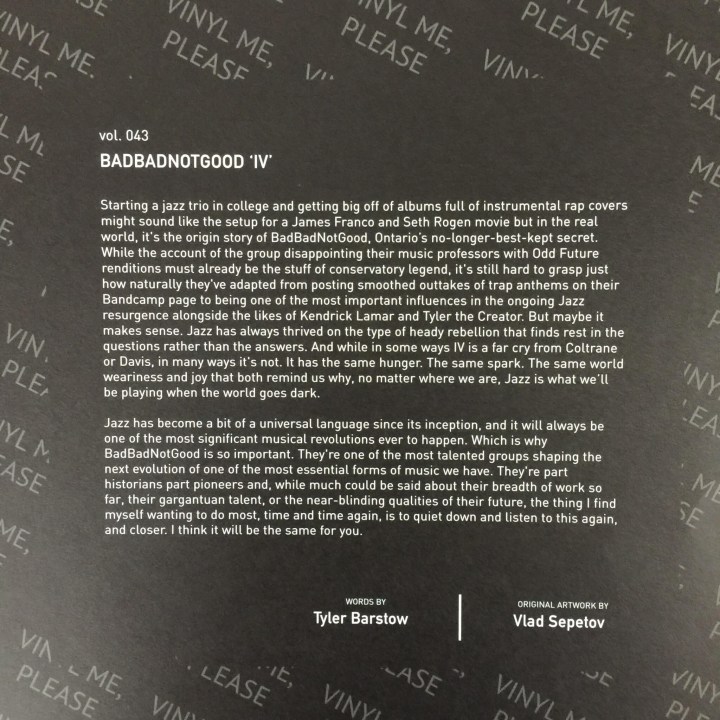 There is also a description of the band on the same sheet.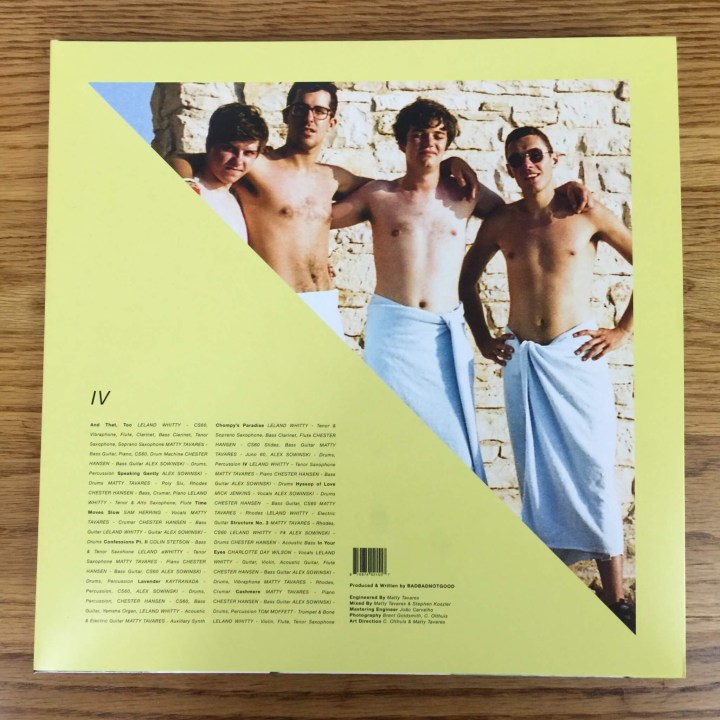 Album cover.  It arrived in great shape, wrapped in plastic and inside of that heavy duty cardboard box.
Like musical theatre and scripted television, jazz and hip-hop are uniquely, undeniably North American art forms. Though the latter genre was born out of funk and disco in the late 1970s, many of its landmark artists embody the ethos of jazz: loose, visceral, instinctive. Some hip-hop acts–A Tribe Called Quest, or more recently Kendrick Lamar–have successfully repurposed jazz, but the older genre has seldom made successful inroads into new generations of rap fans. And that's what makes BBNG so unique: their ability to meld jazz and instrumental hip-hop into something so elusive, so unique, something altogether their own.
Card inserts and a code to receive a digital download.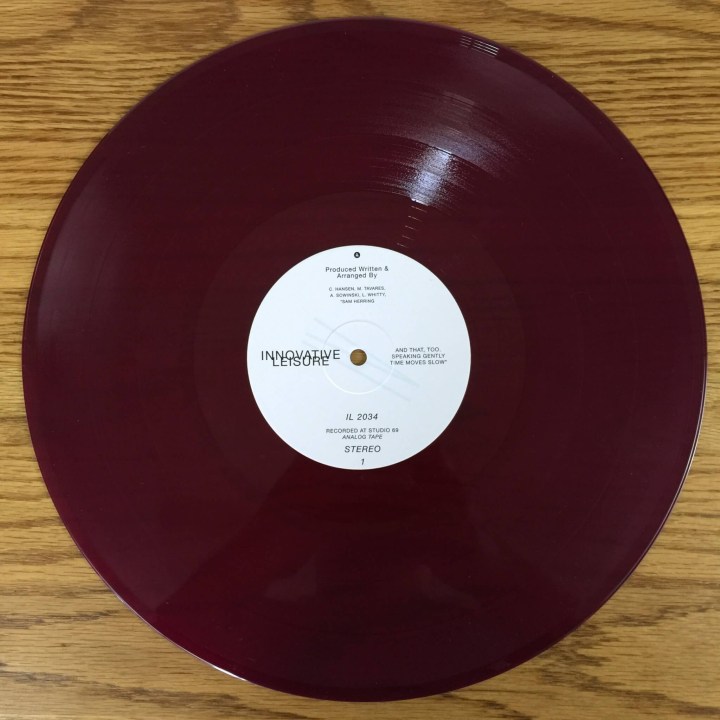 The records looks amazing for IV.  The dark lavender design looks amazing spinning. I like the exclusive colors Vinyl Me, Please chooses for many of their albums.  I also noticed on the label it says "Recorded at Studio 69 Analog tape.  If this is the case, this album is even cooler!  The reason original vinyl pressings are the best is because they come from the original studio recording with no digitizing and taking away the "real" sound.  Once a song goes through a computer, it's no longer the same so if this is from the original tape, you are in for a real treat.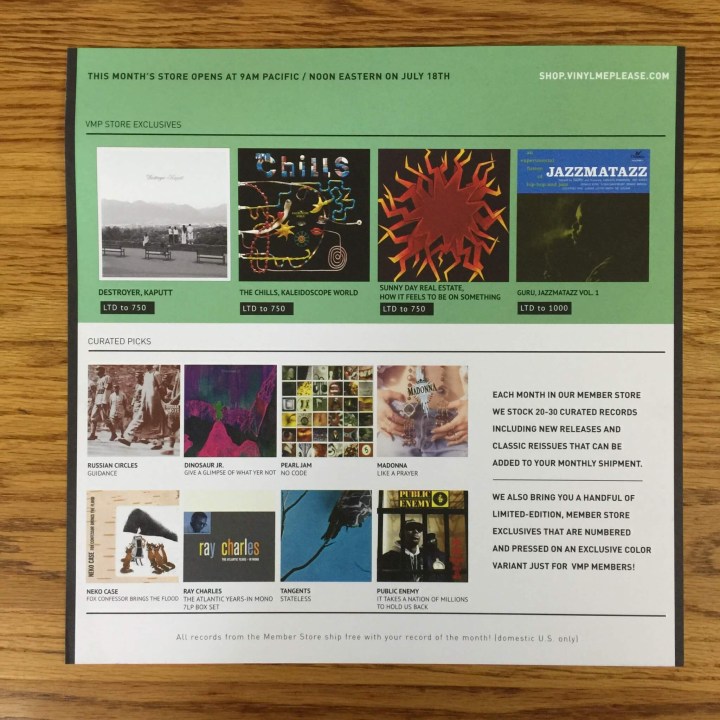 Vinyl Me, Please has more than the one record per month.  Members can choose to receive store exclusives, curated new releases and classic re-releases.  Pearl Jam and Public Enemy!  Sign me up!
I'm highly impressed with Vinyl Me, Please.  I love so many types of music, so it's like receiving a gift when you open a package from them.
What did you think about this month's Vinyl Me, Please selection?
Visit Vinyl Me, Please to subscribe or find out more!
The Subscription
:
Vinyl Me, Please
The Description
: Special-edition vinyl delivered to your door complete with an album-inspired 12″ x 12″ art print and custom cocktail pairing recipe. Discover amazing albums and build your vinyl collection.
The Price
: $23.00 per month