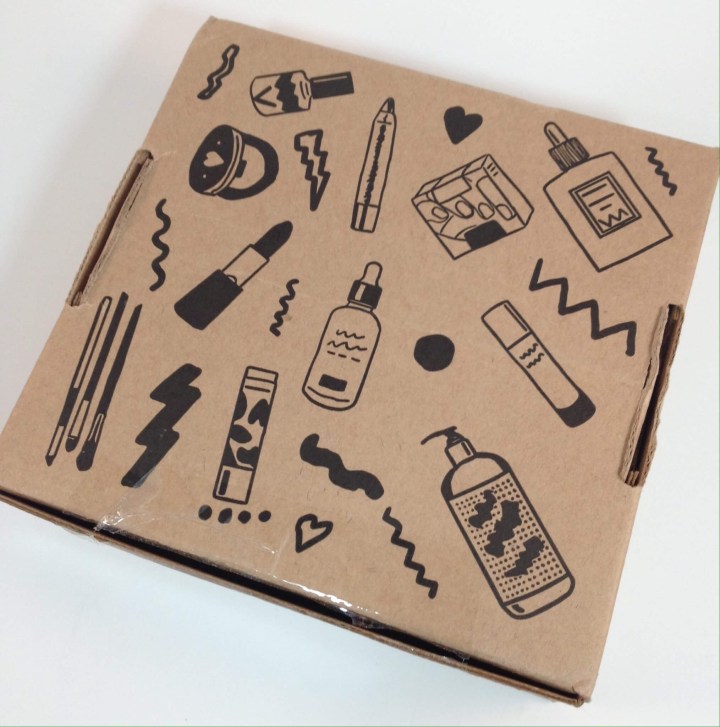 Vegan Cuts Beauty Box is a monthly beauty subscription service that sends 4-7 items ranging from unique cosmetics to luxurious skincare. Best of all, they are 100% cruelty-free! Monthly recurring shipments are $22.95 with free shipping in the USA (there is an additional charge for other countries). This sub is also available in 6 or 12 month terms that do not renew but that do earn you a discount.

Vegan Cuts doesn't offer customization and sends items that are suitable for almost everyone. They promise not to send foundation or other items that match a specific skin tone and instead send makeup items that are as inclusive as possible. They also promise a value of at least $30 but have sent boxes that are significantly above that mark.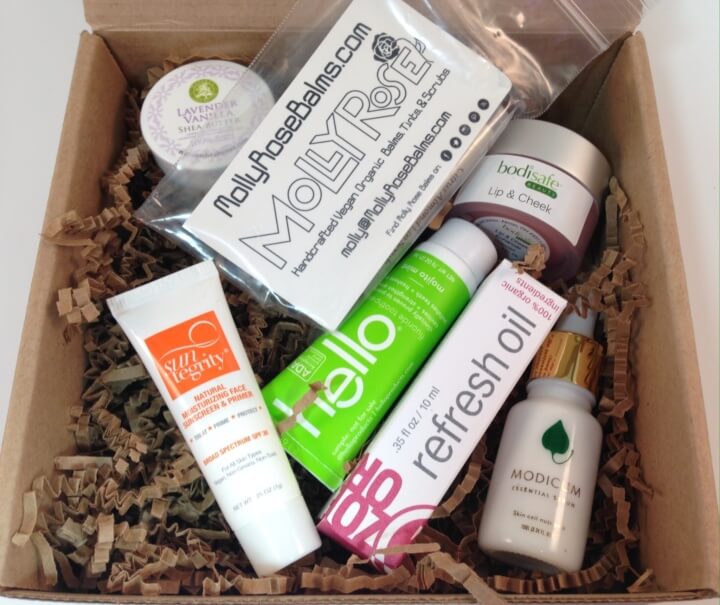 Everything in my box! This is my first Vegan Cuts Beauty Box and I was so excited to try all of these new products. My items were shipped in a brown cardboard box and had shredded kraft paper inside to cushion the products. Vegan Cuts sends deluxe "travel" sized or full sized products and rarely sends single use packets.
There was a product information card that included a coupon code for a shop purchase and info one how you can win a free box by sharing your box on social media.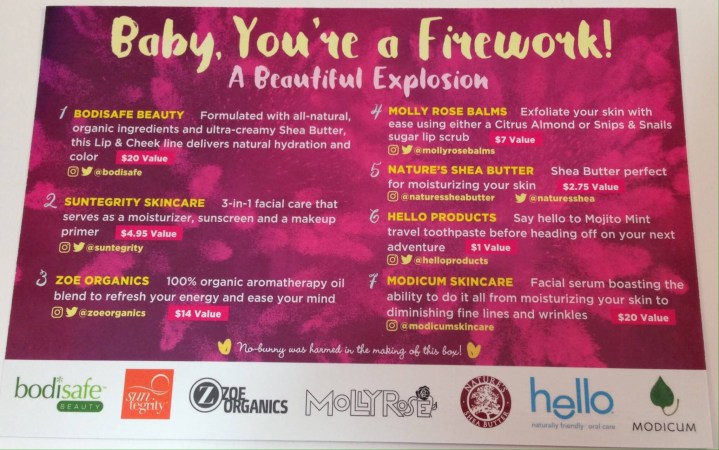 The flip side of the card listed each item and the retail value. It didn't give usage instructions so if you are unsure how to use an item you may need to do a little research. Or keep reading, cause I did the work for you!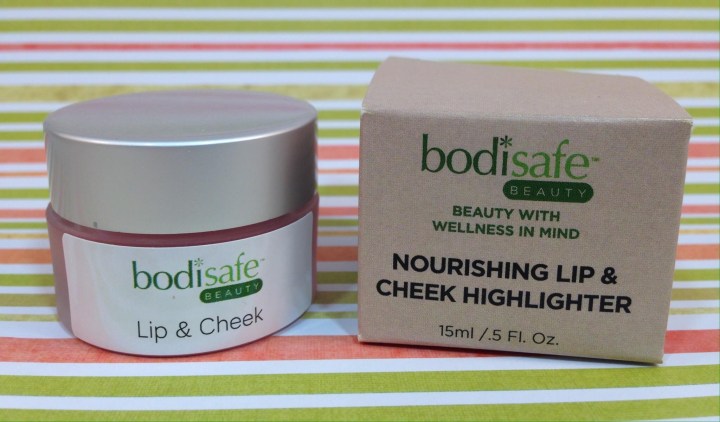 Bodisafe Beauty Nourishing Lip & Cheek Highlighter in Charmed ($20 $15.75 and full sized!) I have never heard of this brand before but this all natural and organic dual-purpose product went on smoothly and layered well. I liked it better as a subtle cheek highlighter or one-swipe lip gloss since it looked opaque in the 1960's mod fashion when I used a second coat on my lips.
I had to laugh when the "sealed for your protection" cover was obviously not sealed but I am giving them the benefit of the doubt and blaming it on the summer heat during shipping as opposed to tampering that caused this mishap.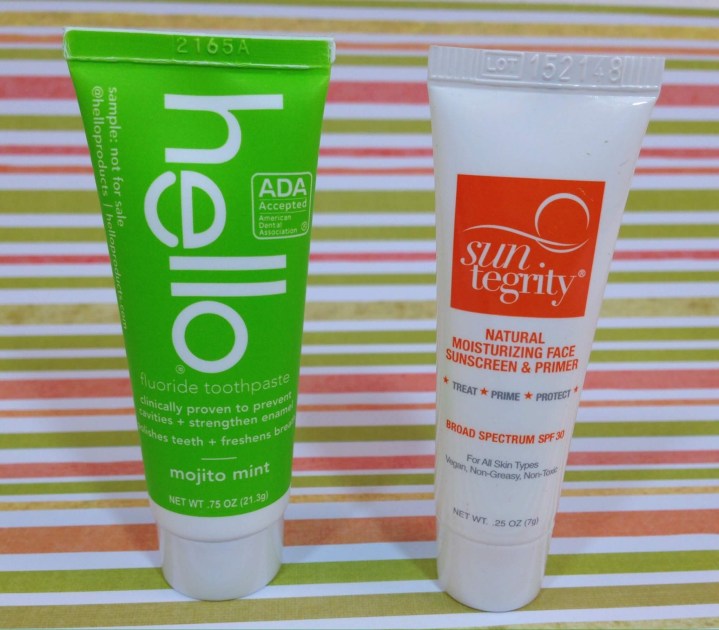 hello Fluoride Toothpaste in Mojito Mint (67¢ value) I have tried this citrus/mint mix before and I personally prefer good old fashioned mint. This product is ADA approved to fight cavities and is free of bothersome ingredients such as Triclosan and preservatives.
Suntegrity Natural Moisturizing Face Sunscreen & Primer ($6.30 value) I love sunscreen and this product contains all-natural broad spectrum SPF 30. It also functions as a primer and moisturizer and has a lovely citrus scent. This went on pretty opaque at first but after a bit of rubbing I lost that lifeguard look.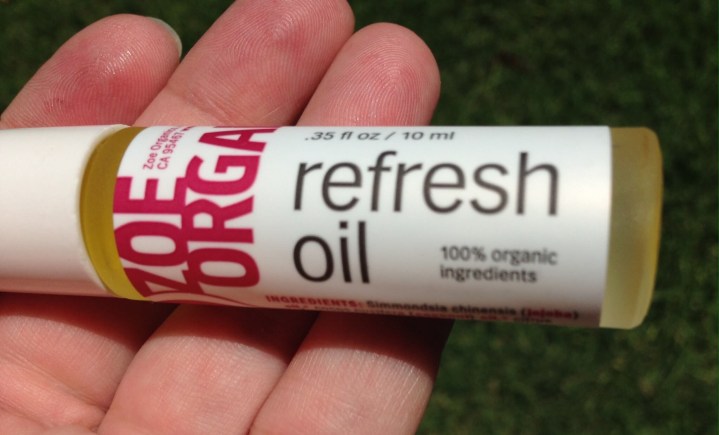 Zoe Organics Refresh Oil ($14) Ooohh, I love essential oils and this roll-on containing mint, lime peel, and ginger in a coconut and jojoba oil base smells awesome! I thought the name referred to its peppy ingredients but this can be used by people who are feeling nauseous or women who are suffering from morning sickness. I suffer from motion sickness so I will take it along on my next trip. The scent isn't overpowering and fades quickly.
Molly Rose Balms Lip Scrub ($7 and full sized!) I received the Citrus Almond flavor but others may receive Snips & Snails. This is my favorite item in the box! Just apply your usual lip balm first and then scrub your lips with this product for a bit. Then continue rubbing the rest of the sugar-based scrub into your lips with your finger and then rinse (or lick your lips if you prefer, this is made with food-grade ingredients). My lips felt so smooth afterward and I went to bed with a smile on my baby-soft lips.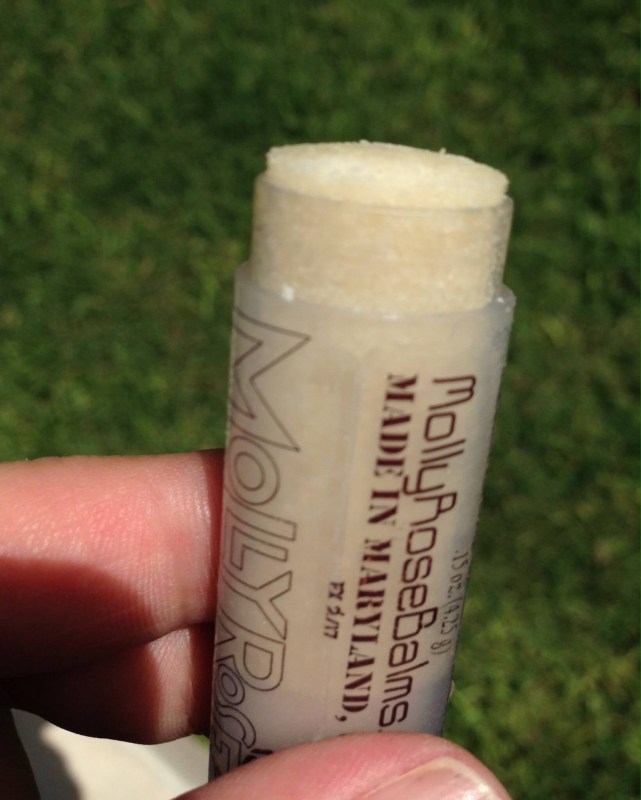 You just need to raise the product a bit or too much product will crumble out and end up in your sink instead of on your lips.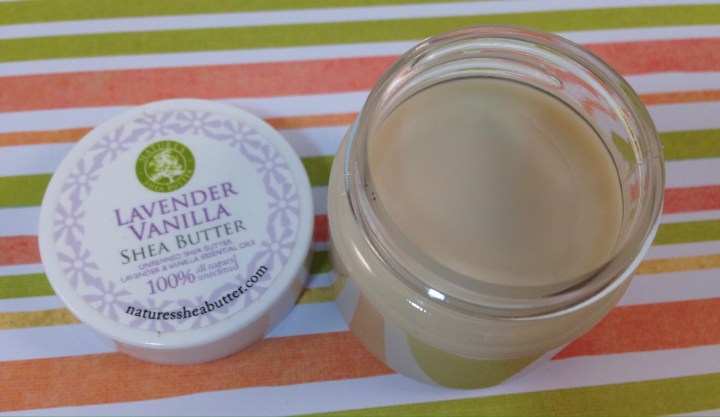 Nature's Shea Butter in Lavender Vanilla  ($2.75) I am loving this shea butter moisturizer with a light lavender vanilla scent. Shea butter stays solid at room temperature so I scraped a bit of this out of the jar with my fingernail and then rubbed it into my elbows before bed and after showering and now my elbows are smooth. I also used it as a lip balm and was rewarded with super soft lips.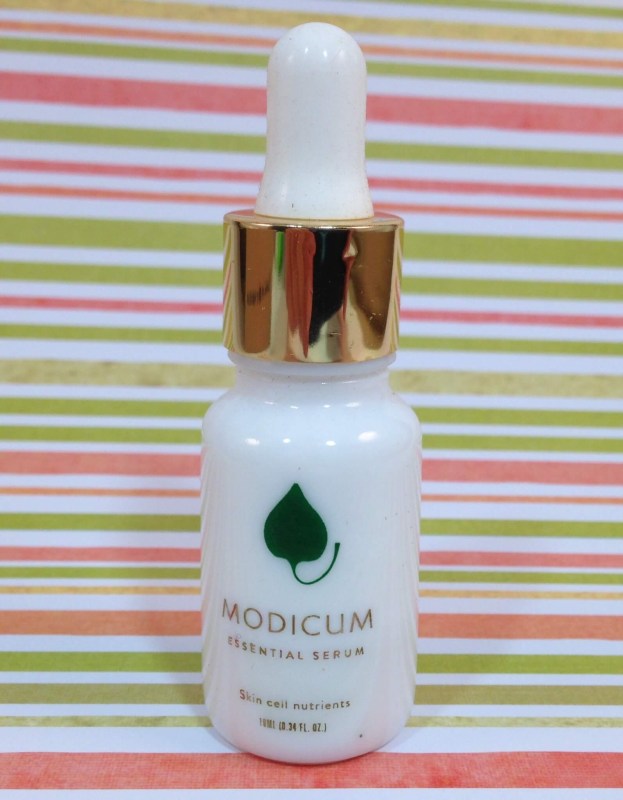 Modicum Skin Care Essential Serum ($18.33 value)  There's no need for an eye cream or moisturizer since this serum does it all. I am all about anti-aging products right now so I look forward to seeing if this has any long-term effect on my skin. The first ingredient is argan oil and it also contains avocado, apricot, and pumpkin seed oil. The smell is strong but at least it isn't full of potentially irritating fragrance like some well-known and pricey brands.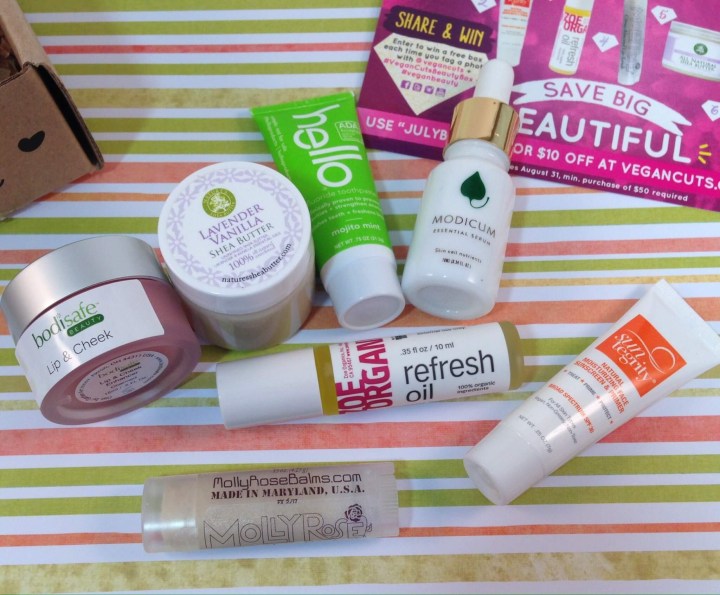 I loved this month's box from Vegan Cuts Beauty! The products were all useful and I discovered some new-to-me brands as well. I feel good knowing that "no bunny was harmed" in the making of these items and I feel like they are all effective and high-quality too. This box had a value of $65!
What do you think of the Vegan Cuts Beauty Box?
Visit Vegan Cuts Beauty Box to subscribe or find out more!
The Subscription
:
Vegan Cuts Beauty Box
The Description
: Get 4-7 100% cruelty-free and vegan beauty products ranging from skincare to haircare to cosmetic items.
The Price
: $22.95 per month