Topbox is one of Canada's oldest beauty subscription boxes and has an interesting customisation option. At the end of the month you are able to make your wishlist requests for the following month's box. There's the standard Topbox (4-5 samples) or you can choose a Privé box. Privé boxes are either a brand-specific collaboration (such as Benefit Cosmetics) or an upgrade to a more deluxe line. Some Privé boxes will only contain one or two items — they're very clear when this is the case. Your wishlist doesn't guarantee you a Privé box if you ask for one.
It was shipped in the tube — I can't remember if I'd asked for an organza bag this month. July's bag was delayed due to uncertainly about the Canada Post labour dispute, and we were promised a bonus 5th sample as thanks for our patience.
As of June 2016 they have switched to digital cards, so going forward our contents are emailed to us — the card tucked into the tube this month contains the special offers for subscribers.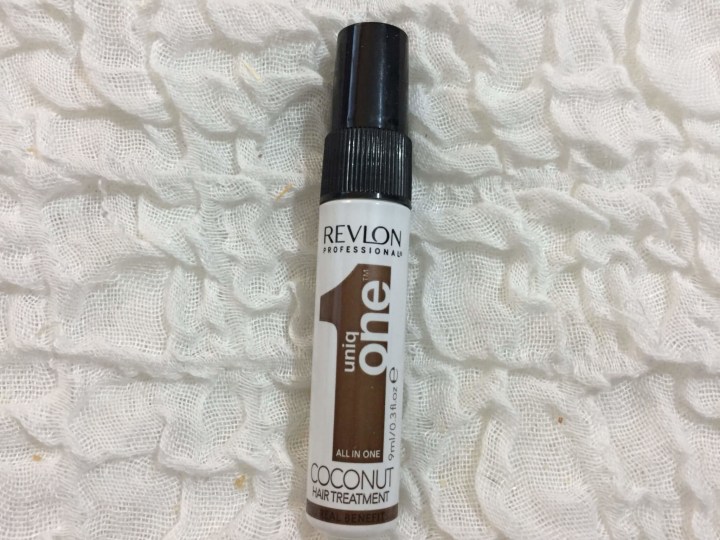 Revlon Professionals Coconut Hair Treatment I don't consider Revlon to be high-end, even if this is their newer salon-exclusive line. Still, it smells nice and added some shine to my hair, so it's not awful.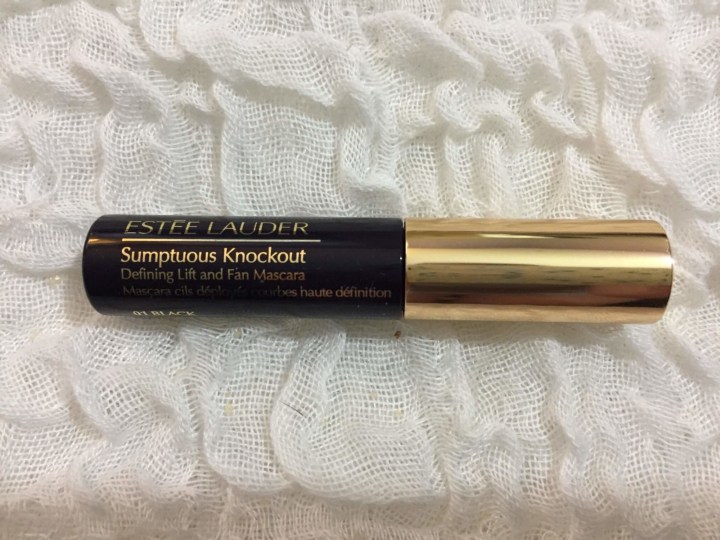 Estee Lauder Sumptuous Knockout Mascara This is Estee Lauder's new mascara — I didn't open it to show the new brush (since I have 234324324 other mascara samples to go through first) but this mascara promises a fanning effect to separate lashes — I'd be curious to see how well that works since I hate clumpy mascara that sticks my lashes together!
GlamGlow Flashmud Brightening Treatment I received this same sample a few months ago in the RachhLoves limited edition Topbox, and I was really happy to see it again! I love GlamGlow's products and this brightening mud is a nice treat after a long day. It becomes transparent as it dries and then you rinse it off with water.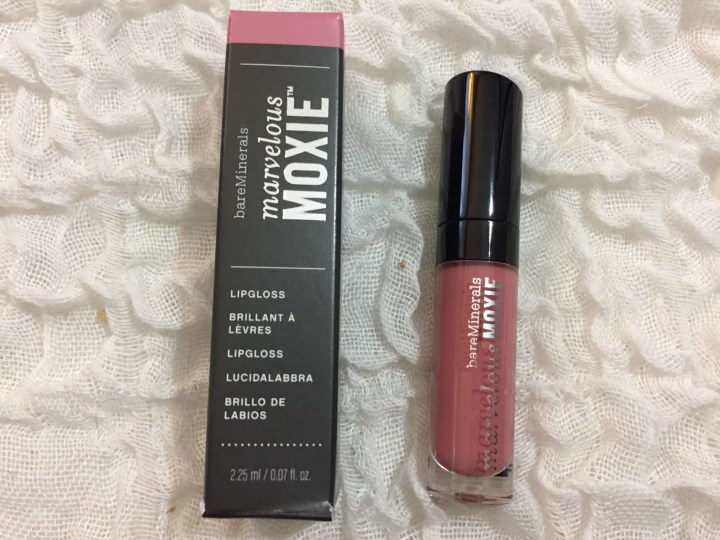 Marvelous Moxie Lipgloss This colour is Sparkplug and it's a neutral pink with a small amount of shimmer. It has a minty flavour to it and adds a slight tingling feel.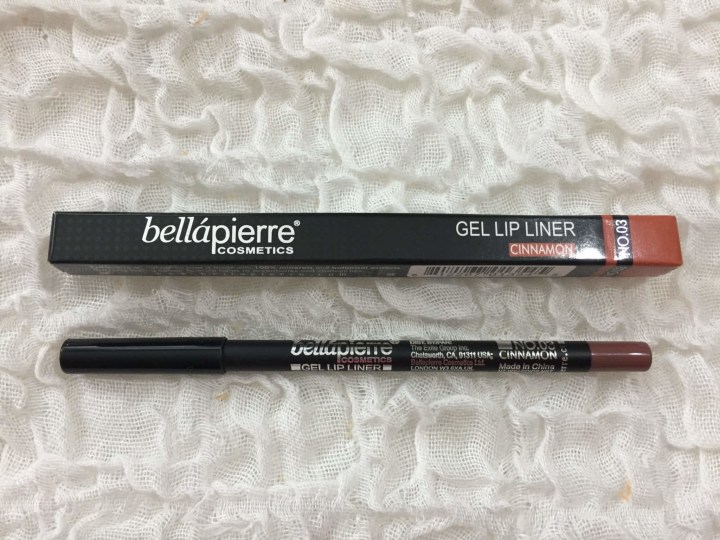 BONUS: Bellapierre Gel Lipliner ($18.00 USD) The shade on the box is totally different from the actual colour of the lipliner! I'm not a fan of either, honestly — it's described as a dusty plum brown, which I never wear, so this will be going in my giveaway pile.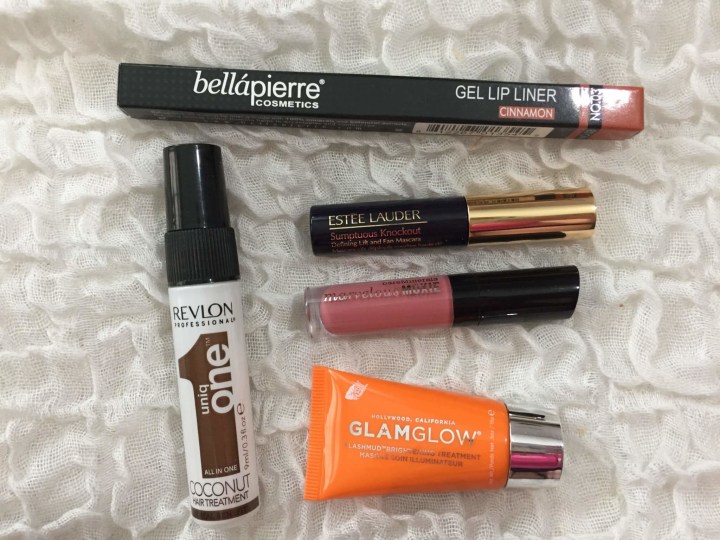 July's Topbox was a mixed bag for me — I liked the GlamGlow and the mascara but the rest was pretty unexciting. I do appreciate the extra item given the delay, though.
What did you get in your Topbox this month?
Visit Topbox to subscribe or find out more!
The Subscription
:
Topbox
The Description
: Get 4 generous helpings of premium delight each and every month! This is a *Canadian* subscription box and they do not ship to the US.
The Price
: $12.00 per month