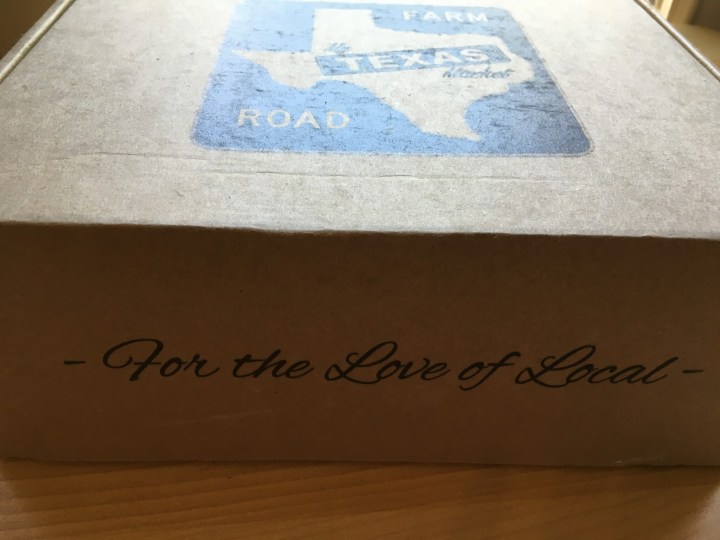 My Texas Market is a monthly subscription that sends a curated collection of small batch artisanal goods produced in Texas to your home. I was so excited to receive this box! As someone who moved to Texas a few years ago, I have come to believe that all things are better in Texas, and what better way to prove it than to sample some local fare?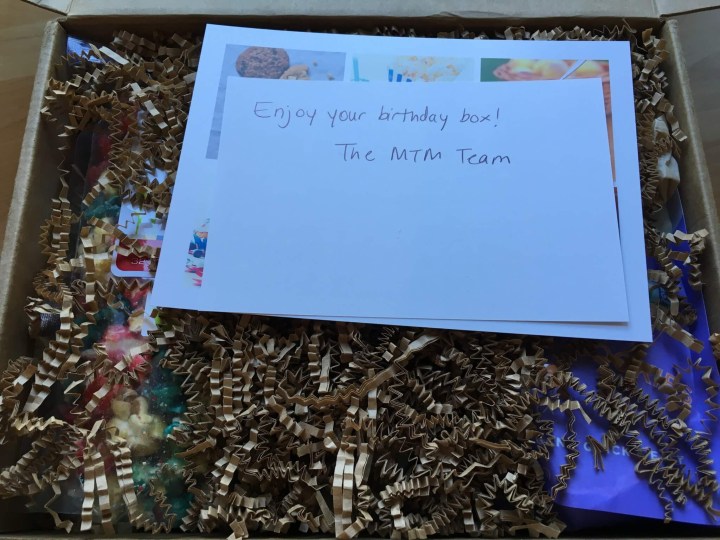 The theme for July 2016 was How Sweet It Is! My Texas Market is celebrating its first birthday, and they wanted to share their excitement with their subscribers! I can't wait for the celebration to begin!
Here we go!
I love how My Texas Market sources small batch, artisan goods from farmers' markets and local Texas businesses each month and gives 10% of their profits to the Houston Food Bank!
July's box included caramel, jam, a candle, cookie mix and popcorn–that certainly sounds like a celebration in a box to me!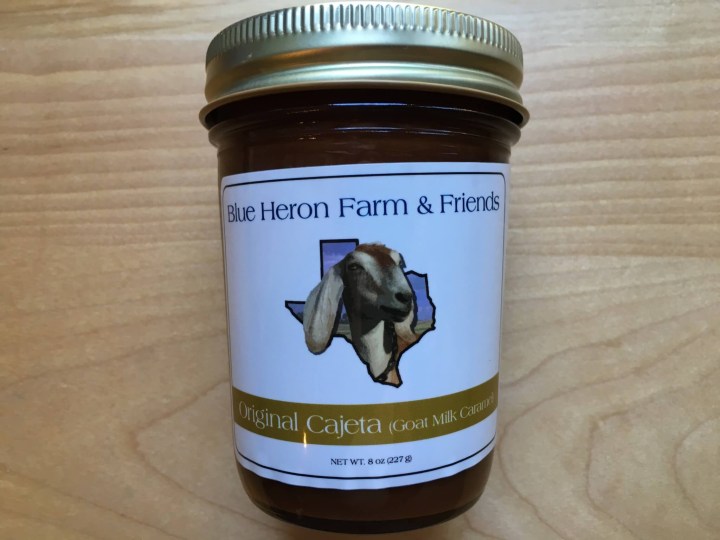 Blue Heron Farm and Friends's Original Cajeta ($11.99) is produced by Blue Heron Farm in partnership with Fairwoods Farm. Blue Heron Farm is a small-scale humane goat dairy located in Field Store, Texas, about 45 minutes northwest of Houston. They manage their land using sustainable agricultural practices and invite their customers to come visit! Cool!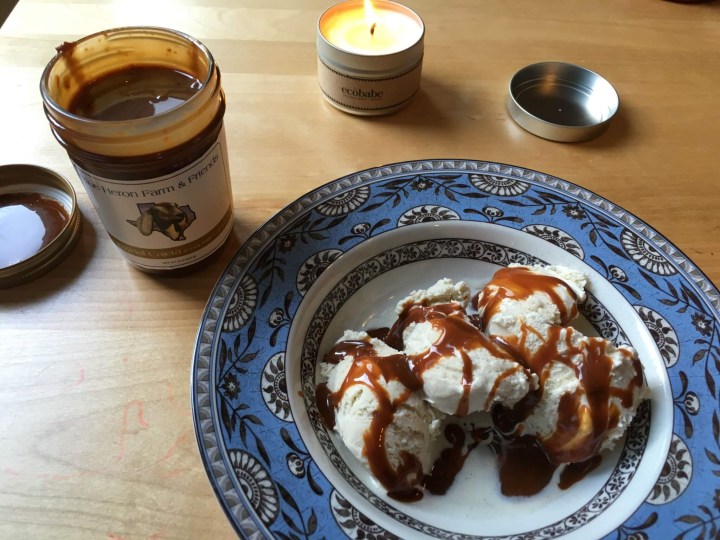 Their cajeta is silky smooth, sweet and delicious! It pours perfectly. I served it over ice cream, but I'm dying to see how it works inside a cake. I'm thinking a tres leches cake, but instead of the three milks, cajeta. That's a project that I'll enjoy undertaking! For those who are interested, Blue Heron Farm and Friends also produce a Bourbon flavored Cajeta that contains Maker's Mark! It retails for $13.99. Both are available for purchase at Antonelli's Cheese Shop in Austin, Texas.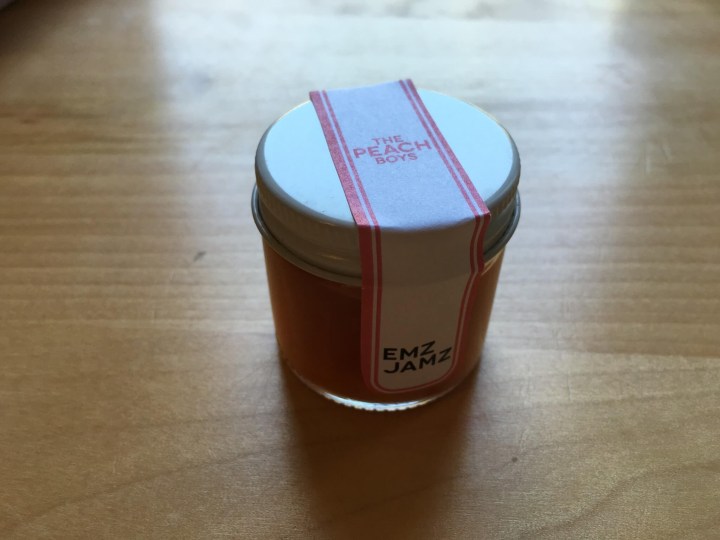 Peach Boys's Peach EMZ JAMZ ($12 for 8 oz) is deliciously sweet straight out of the jar. Handmade in Austin, Texas, from local peaches, sugar, lemon and salt, this jam is only made seasonally when fresh fruit from Fredericksburg is available.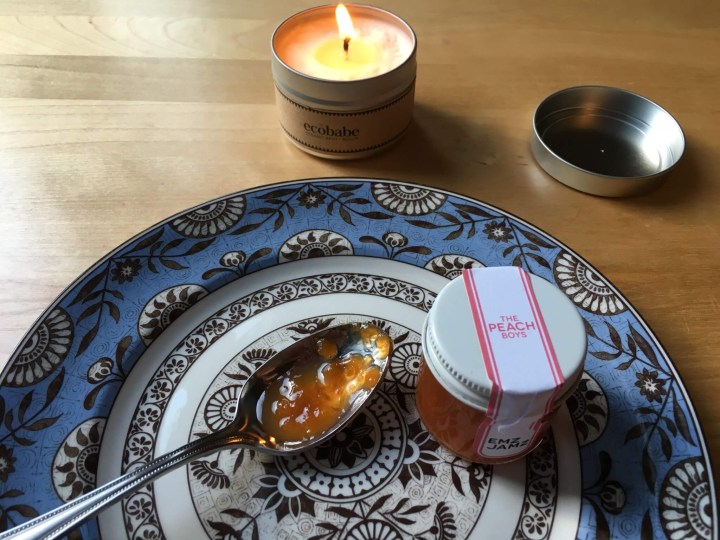 I look forward to serving it both on toast for breakfast and with cheese plates during cocktail hour later this week.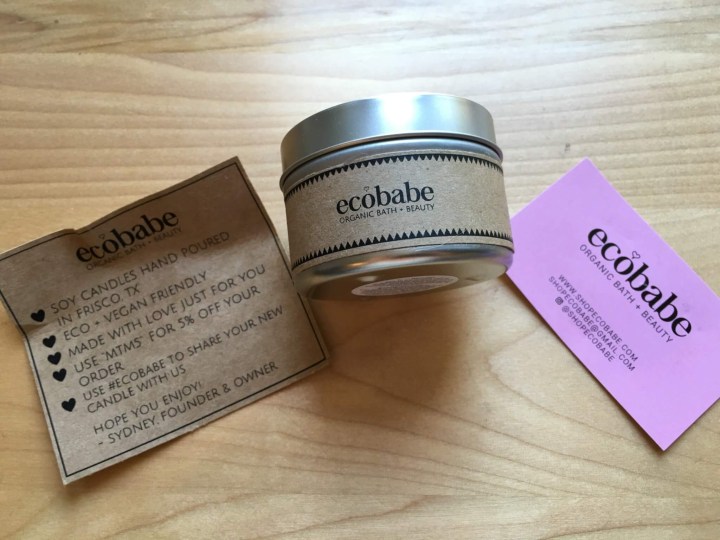 Ecobabe's Cupcake Soy Candle Tin ($11) is so new that it's not yet available for purchase from Ecobabe (formerly The Tiny Collection)! Initially released through My Texas Market, this is a real treat! It smells of vanilla cake, perfect for the occasion!
I burned the candle as I sampled the peach preserves and the cajeta. It made my sampling feel more like a birthday party. Happy Birthday, My Texas Market!
Bona Dea's Gluten Free Outrageous Oat Cookies Baking Mix ($6.99) can be used to create either gluten-free or vegan cookies (just substitute coconut oil for the butter when preparing)! This is an ideal mix for making cookies for a child's classroom as it doesn't include gluten, soy, nuts, eggs or dairy (if you substitute coconut oil for butter as stated above).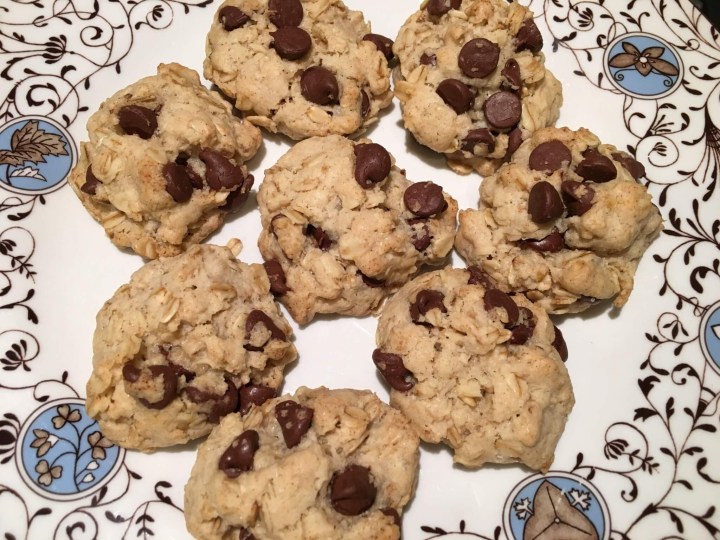 As much as I liked the idea of these cookies, I prefer the taste of more traditional chocolate chip cookies. These were a bit dry and their taste lingered long after I had finished my cookie. Still, I'd like to keep a package on hand to make treats for my son's gluten-free friends when they come over.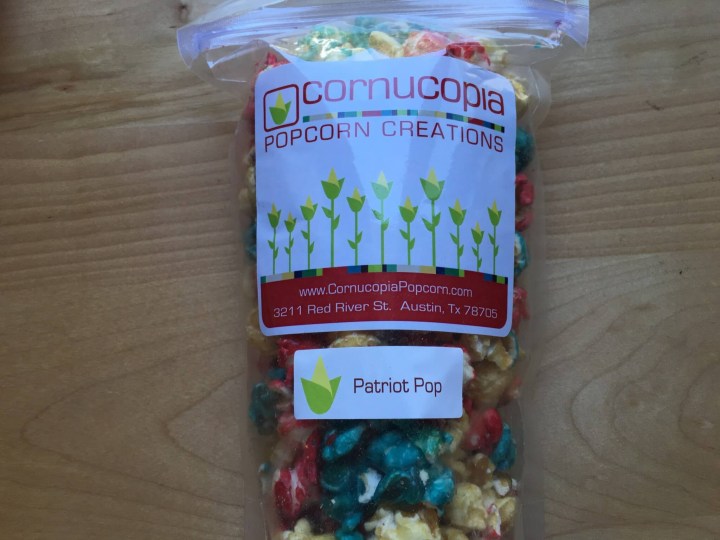 Cornucopia Popcorn Creation's Patriot Pop ($4.25) is an Austin establishment that creates its own uniquely flavored popcorn. Patriot Pop is an especially festive mix. Its red, white and blue kernels would be a perfect addition to a Fourth of July spread. Just know that it's very sweet. Featuring red cherry, sweet white and blue raspberry popcorn, this mix tastes a lot like cotton candy with a slight crunch.
This was my fourth month receiving My Texas Market, and I couldn't have been more pleased to celebrate My Texas Market's birthday by taking a sweet tour of Texas through my My Texas Market box! Texas has so many great makers, and I think that the individuals behind this box do a great job each month selecting different artisan products from across the state. I can't wait to see what they send next month!
Have you tried My Texas Market? What did you think of this month's selections? Save 25% on your first box with coupon code MAIL25.
Visit My Texas Market to subscribe or find out more!
The Subscription
:
My Texas Market
The Description
: A monthly subscription box including small-batch locally made food items, beauty products, & home goods, all from Texas.
The Price
: $35.00 per month