Style Your Life Sprinkles is a monthly subscription box for tween and teen girls full of cute accessories and beauty items. You can pick between boho and girly style profiles. If you love Audrey Hepburn, Sparkle, Pink, Lipstick, Bows, and Kate Spade, pick the girly box. The bohemian box is for you if you like Urban Outfitters, Free People, Floppy Hats, and Coachella. This month, we got boho.
I reviewed this month's box with my older fashionista – my 14-year old daughter – who is more boho and less girly than my younger 11-year old daughter.  Over the past few months, we've alternated between boho and girly, and every time both of my daughters have enjoyed a good share, if not all, of the items included.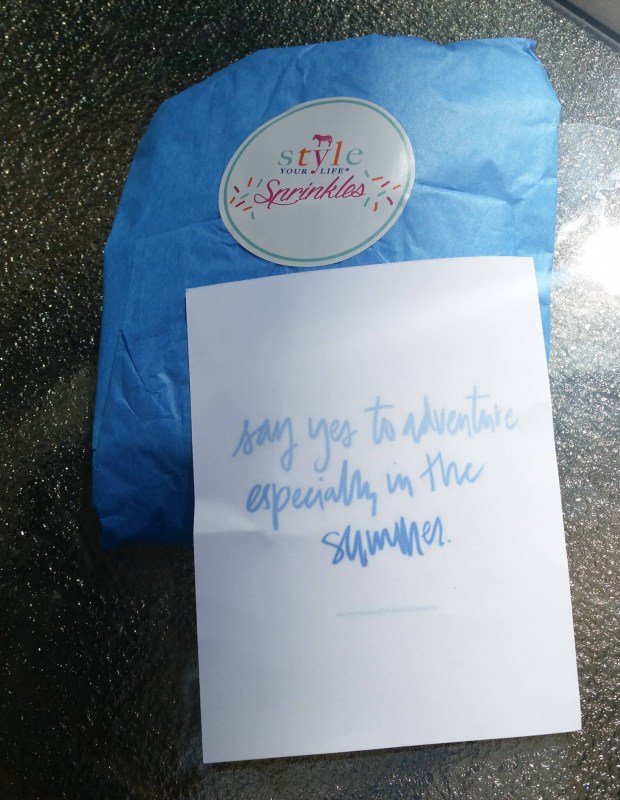 Style Your Life makes opening the package fun – there is usually a wrapped package inside the shiny mylar envelope.  This month — the theme card and a pretty light blue tissue-wrapped bundle.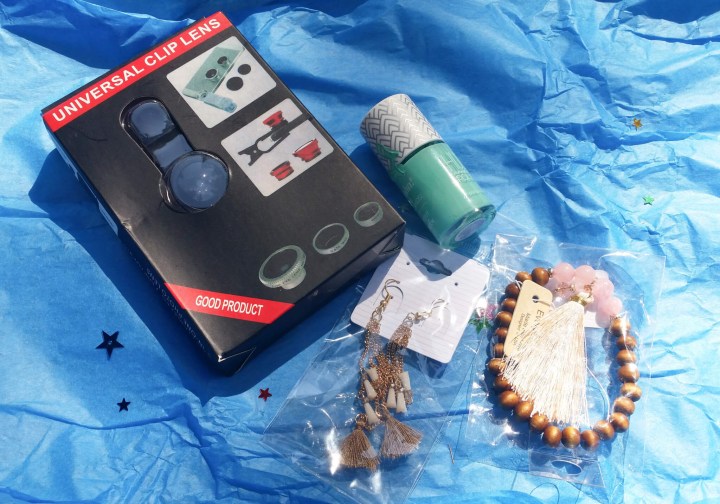 The fun continues inside the tissue paper.  Here is a photo of everything included in this month's package…plus Style Your Life's signature "sprinkles"!  Colorful star confetti!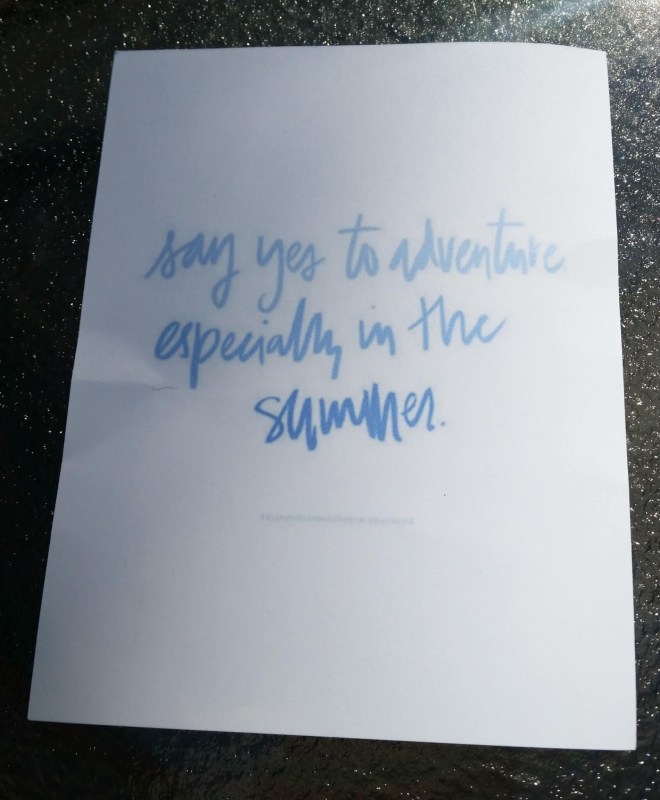 This month's theme:  "Say yes to adventure especially in the summer."  Such a great theme for July!  Plus the blue crayon print matches so nicely with the tissue paper that everything was wrapped in.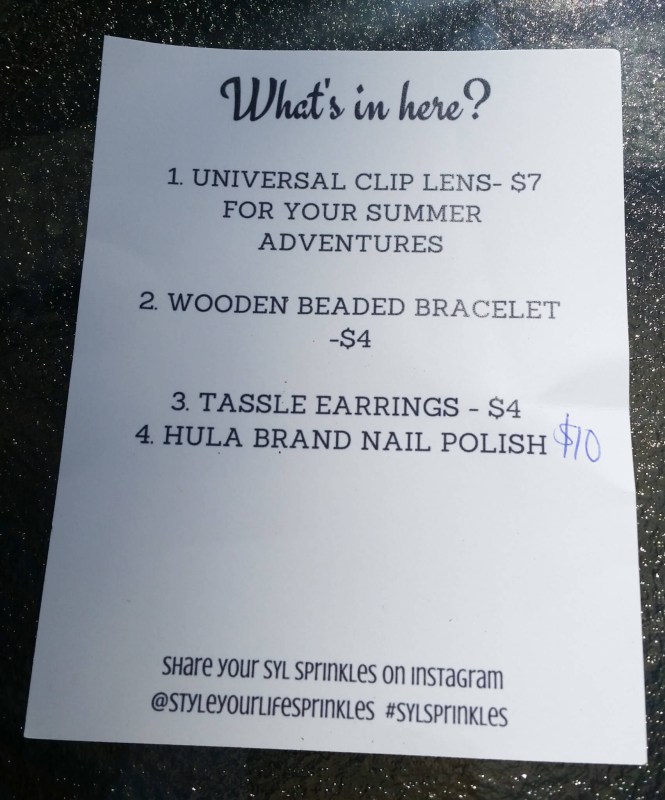 On the back of the theme card, there is a list of enclosed items (plus their retail prices).  Lots of fun items for summer adventures!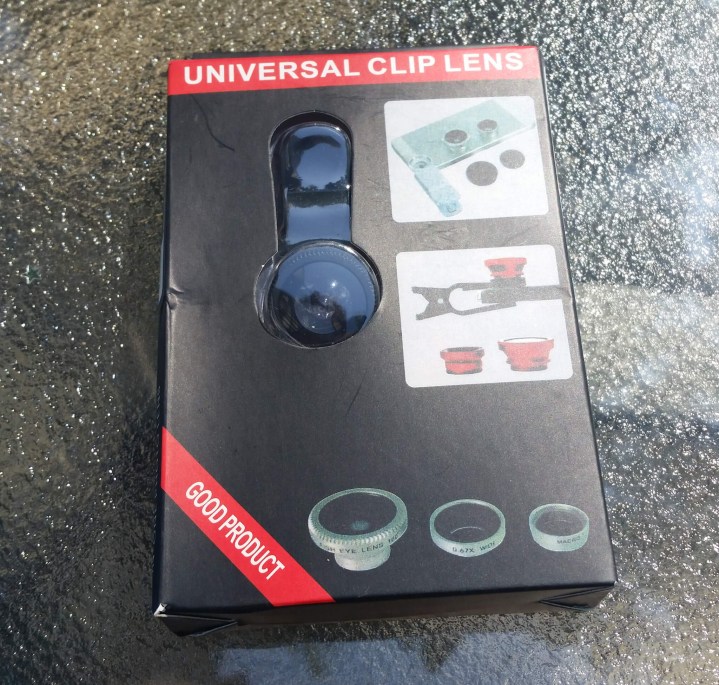 Universal Clip Lens:  A little clip-on attachment for smartphones to make summer picture taking more fun!  My teen was super excited to try this out; she and her tween sister could hardly wait for me to take these pictures so they could test out the different lenses.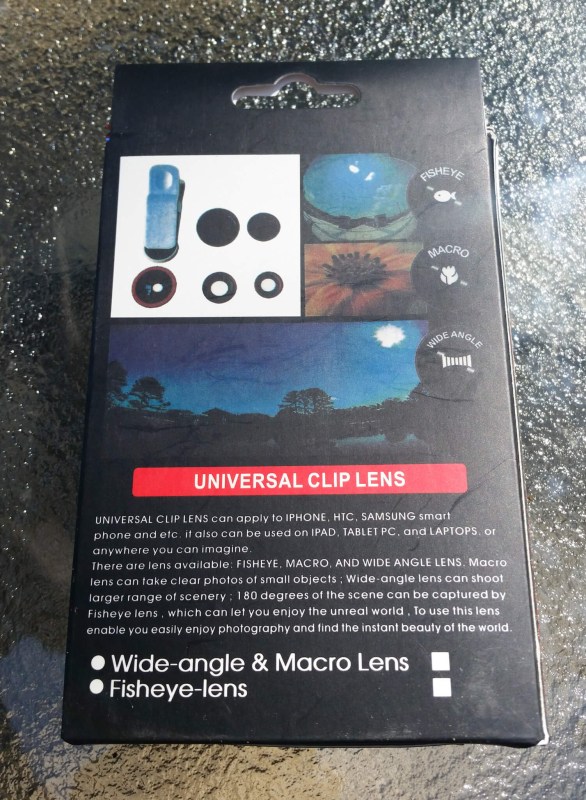 Here's the back of the package, explaining the three types of lenses included (fish-eye, macro, and wide angle).  All three lenses provided much entertainment for the girls.  Even without instructions, the girls figured this out easily and really enjoyed playing around with it.  This is a perfect item for the target audience.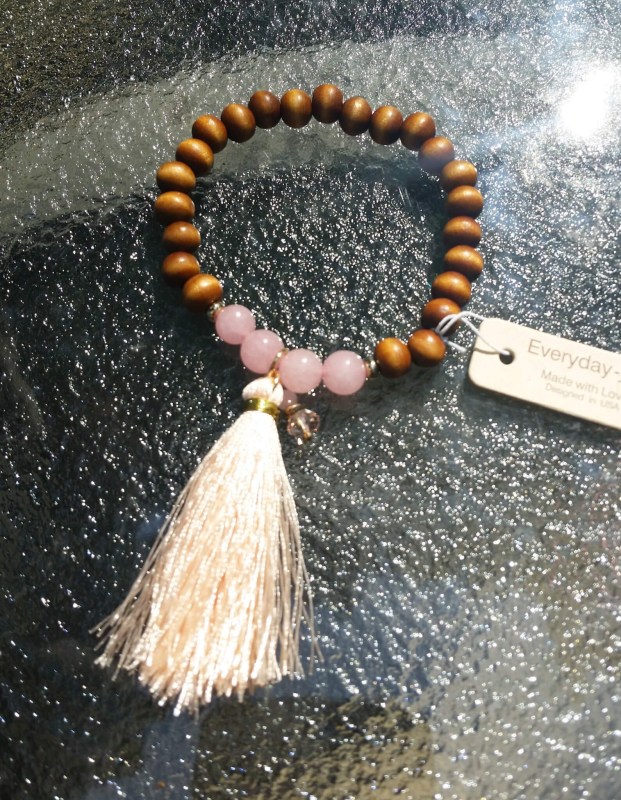 Wooden Beaded Bracelet:  This bracelet has a totally boho look and is super cute for summer.  My daughter didn't love the tassel, but she really liked the wood and stone bracelet.  Maybe we'll just snip off the tassel.  With or without the tassel, this bracelet is trendy and a great summer look.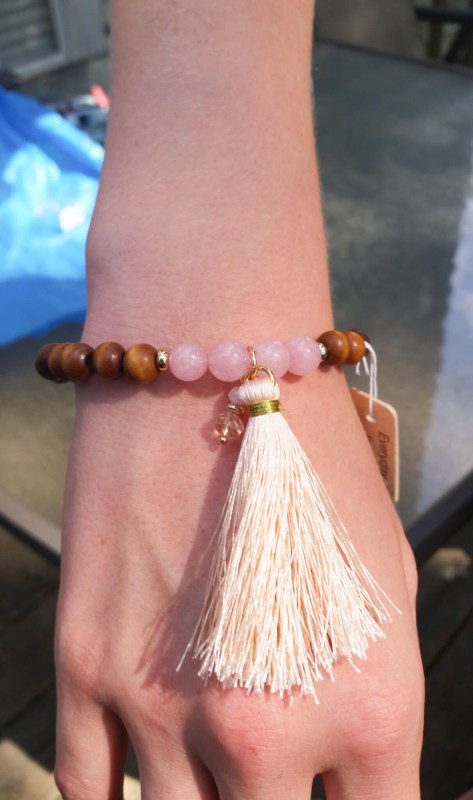 Here she is modeling the bracelet, tassel and all!
Tassel Earrings:  Keeping with the boho look and the fun summer theme, the box also included these funky tassel earrings.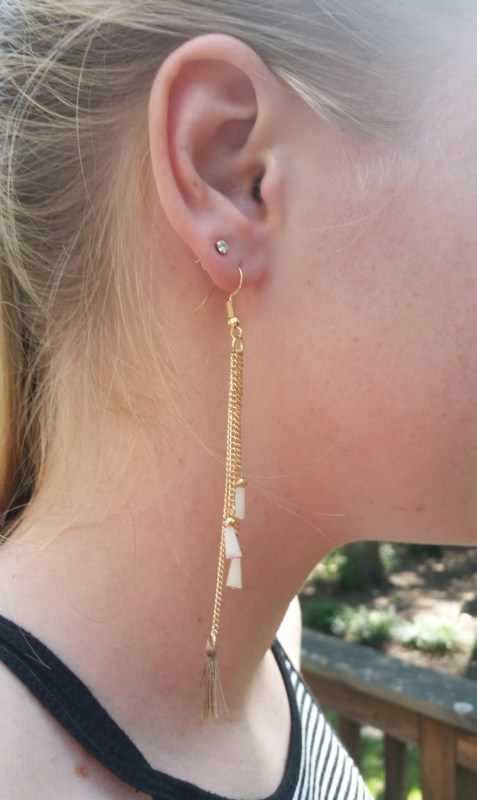 Here's my daughter modeling the earrings.  How fun are these!  Super long and really pretty.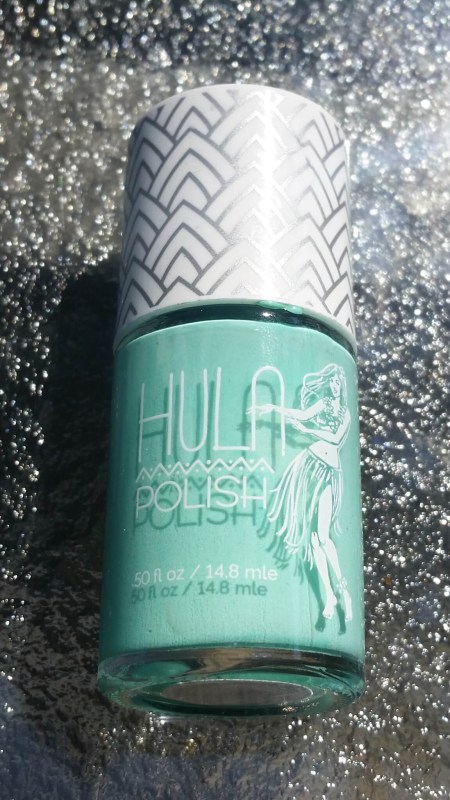 Hula Nail Polish:  Don't you just love this fun light green color for summer?  This was a great item to round out the box – you don't want to go on your summer adventures with ugly nails.  Plus my girls are totally into nail polish in pretty greens and blues – so perfect.  (We did have a little problem with this nail polish leaking a bit during shipping – thankfully Style Your Life Sprinkles packaged this in a separate baggie, so no harm was done and it was just a little dribble that escaped.)
Another good box from Style Your Life Sprinkles!  I'm not sure if this is intentional, but the girly boxes seem to trend a little more young than the boho boxes.  No matter which, the goodies in the boxes have been a lot of fun and on point for the theme of the month, every time.  Both of my girls (one tween and one teen) have really enjoyed when these packages show up each month.
Have you tried ? What did you think of the box? Save 25% off your first box with coupon code LOCAL.
Visit Style Your Life Sprinkles to subscribe or find out more!
The Subscription
:
Style Your Life Sprinkles
The Description
: A monthly box of style for teen and tween gals, each month your favorite gal will receive her Style Your Life "Sprinkles Box", which will contain unique jewelry, accessories and beauty items!
The Price
: $25.00 per month