Strength Crate is a monthly subscription service that delivers essential items to make your workouts better.  Contents vary month to month and can include apparel, snacks, equipment, supplements, and more for only $35 per month.  The curators have done a good job of selecting items that will be useful for almost anyone who does strength training, as their choices aren't targeted to a specific program or regimen.  Given the usefulness of the items, the value is really good both in terms of cost and utility.
With the box, everything is wrapped in Strength Crate logo emblazoned tissue.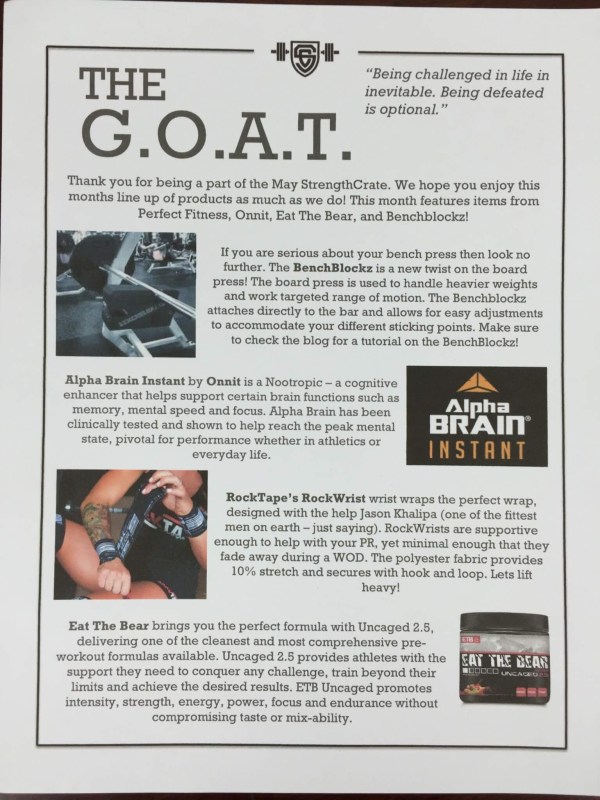 The info sheet has a nice blurb for each item in the crate, indicating general purpose of the item and highlighting its best features.  This month features a couple of supplements, a handy piece of essential gear, and a workout-modifying new product to aid targeting and gains.
A custom exercise sheet is included.  This month's features a workout designed by Ryan Moody of THE XWOD training program.  The card includes a link to a full instructional video for the workout, plus a discount code for those who want to join the program.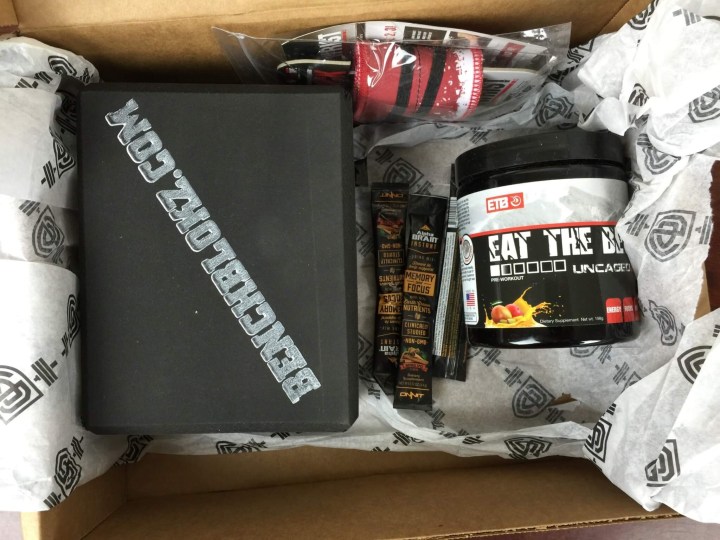 The contents weren't packed very tightly, but nothing in the box would be easy to damage in shipping anyway.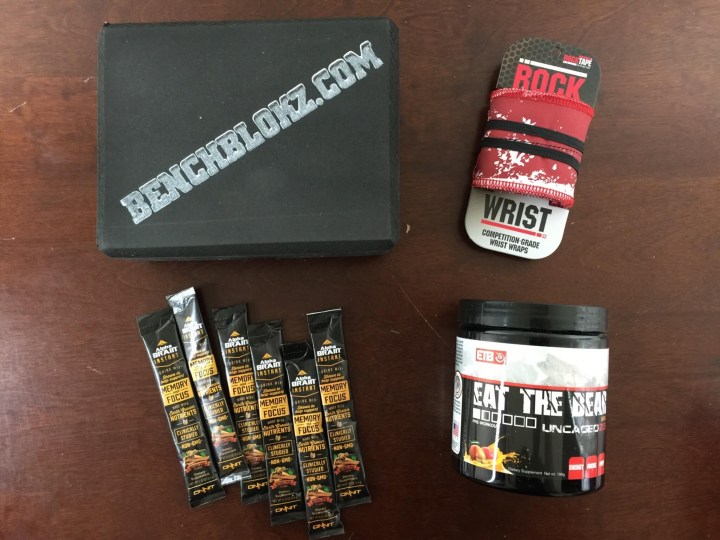 Everything in this box. It includes a couple pieces of gear, multiple single servings of a supplement to try, as well as a full-size!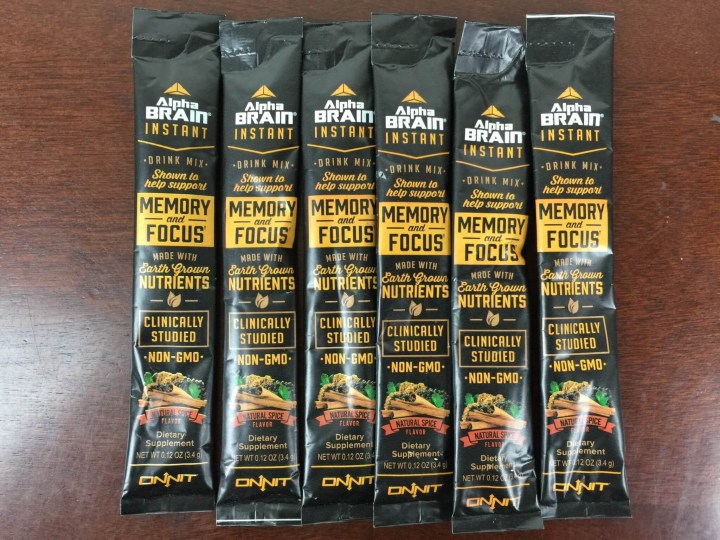 Onni Alpha Brain Instant ($12):  This revolutionary supplements contains no stimulants and instead targets neurotransmitters directly.  Included among the plant-derived nutrients, vitamins, and amino acids are a natural acetylcholinesterase inhibitor and compounds selected to improve focus, verbal cognition, and response time.   Designed to improve mental performance to aid workouts, work, play, and everyday life.  The Crate included six servings — I like that they included enough to actually trial it and see the results.
Eat the Bear Uncaged ($56.99):  This full size supplement is intended to get you maximally amped.  It has no sugar or carbs.  It relies on a proprietary caffeine-enhanced energy and focus matrix of Choline Bitartrate, Pikamilon, and N Methyl Tyramine HCL, blending it with Beta Alanine, Arginine AKG, Magnesium Creatine Chelate, Agmatine Sulfate, L-Histidine, and Vanadyl Sulfate for maximum pump and endurance.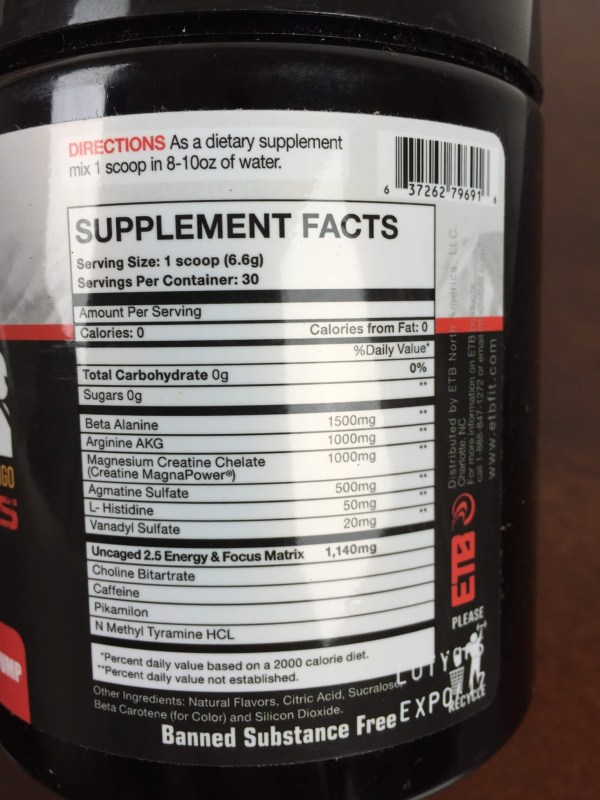 It contains no (presently) banned substances and is calorie free.  This container has 30 whole servings!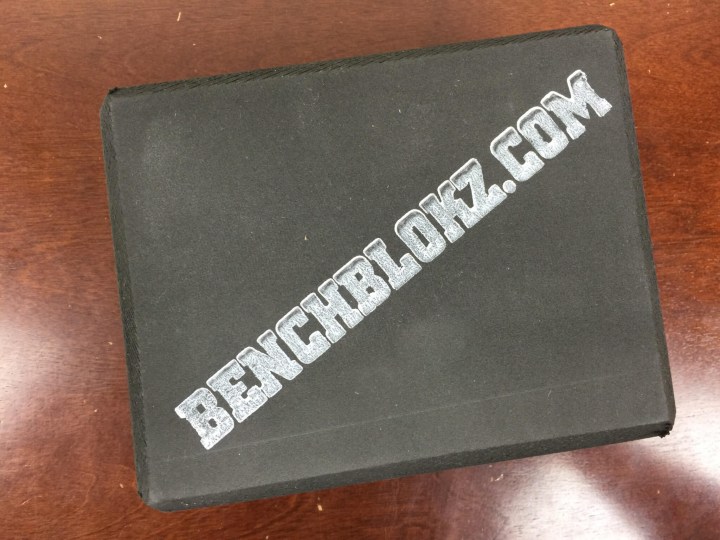 BenchBlokz ($34.95):  Tested to hold over 1000 lbs of weight, Benchblokz clamp on the middle underside of your bar so it comes to rest higher above your chest.  This is incredibly useful for targeting the midrange of motion and preventing elbows from flexing below bench-parallel, greatly reducing shoulder strain.  Helpful those with injury — or looking to focus their press on the strongest portion of their ROM and crank up the weight!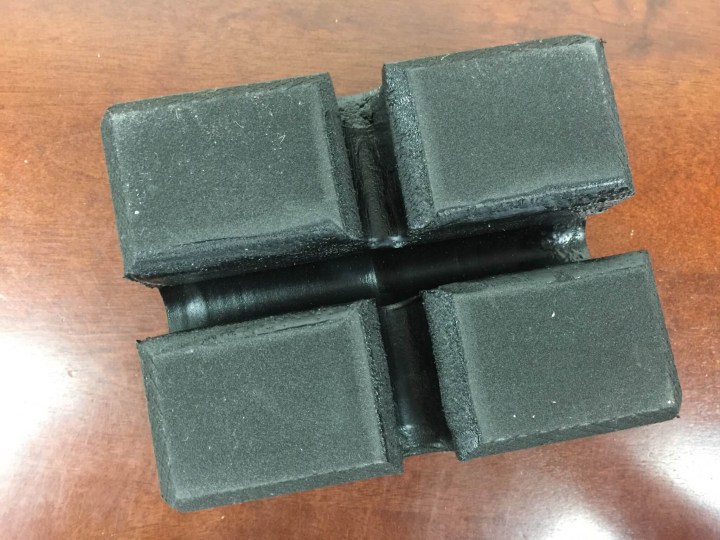 The block can be rotated 90 degrees to give you a choice of a shallow or deep groove, allowing a higher or lower resting position.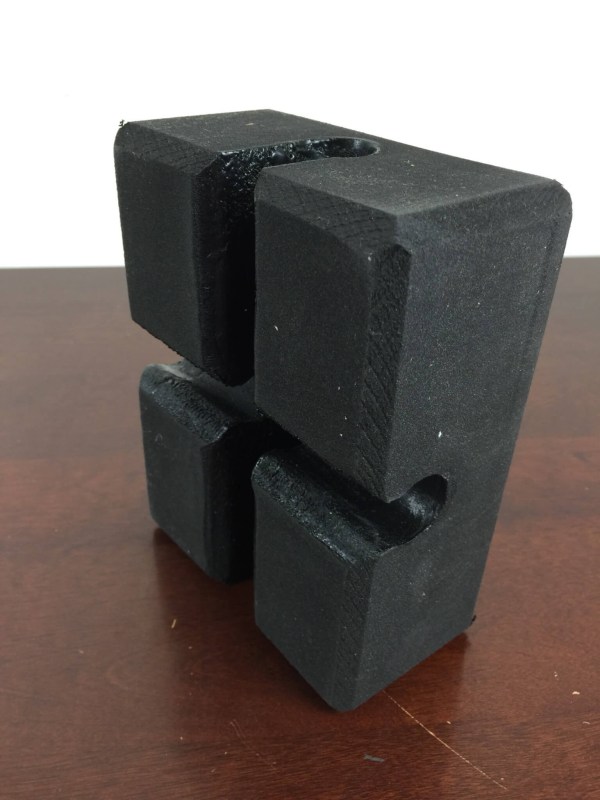 This is not the orientation of the block during use, but it allows us to see the differing depth of channel.
RockTape RockWrist ($24.99):  This product makes it easier than ever to wrap your own wrists for support and stability, allowing you to maximize weight and minimize injury potential.
The set comes with a band for each wrist.  An elastic loop first goes around your wrist, holding the wrap in place and making it very easy to wrap your own wrist without assistance.  Velcro (or Velcro-like) pads hold the wrap securely and allow for a great range in sizing.  I love the quick on and off capability here — you could easily use these for only a portion of stations in a circuit without interrupting your rotation.  These were perfect for this time of year, too, with the ultra patriotic design!
This is a great subscription.  The gear is useful for pretty much anyone who incorporates bar-lifts in their workout, and the supplements were in plentiful supply.  Due to the custom WOD idea and the nature of the gear,gGetting this on a regular basis is a great way to vary your workouts and get some items you may not have found on your own.  The value also seemed pretty good, as the Benchblokz item alone was valued at the cost of the box (plus there was a bunch of other cool stuff, too).
What do you think about Strength Crate? You can save 10% on your first box with coupon code HELLO10.
Visit Strength Crate to subscribe or find out more!
The Subscription
:
Strength Crate
The Description
: Each month your StrengthCrate will include an assortment of these type of products , not every month will include every type of product (quantity will vary depending on the product and month). Each box will include Equipment, Supplements, Apparel( 1 to 2 pieces of high quality apparel), and Training Aids. They will also include a few extras like protein bars, paleo snacks and any other kind of product that we think you will enjoy.
The Price
: $35.00 per month