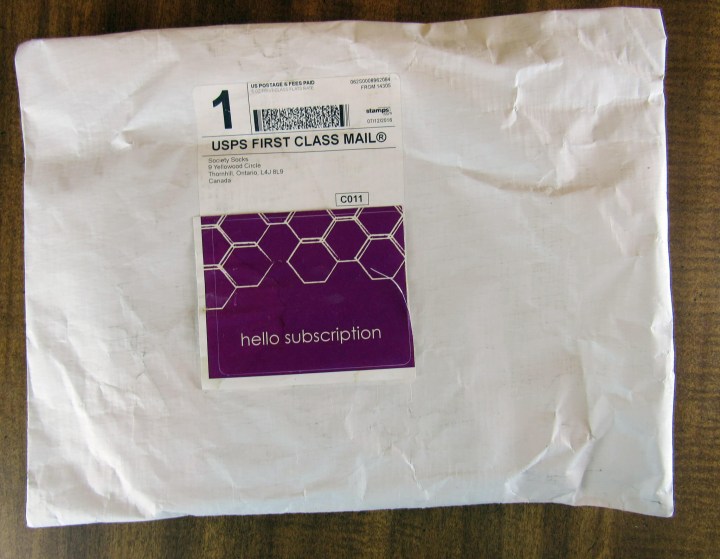 Society Socks offers two pairs of exclusive, funky socks every month!For every pair you receive, a pair of socks is donated in your name to the Covenant House Toronto, which works with homeless youth.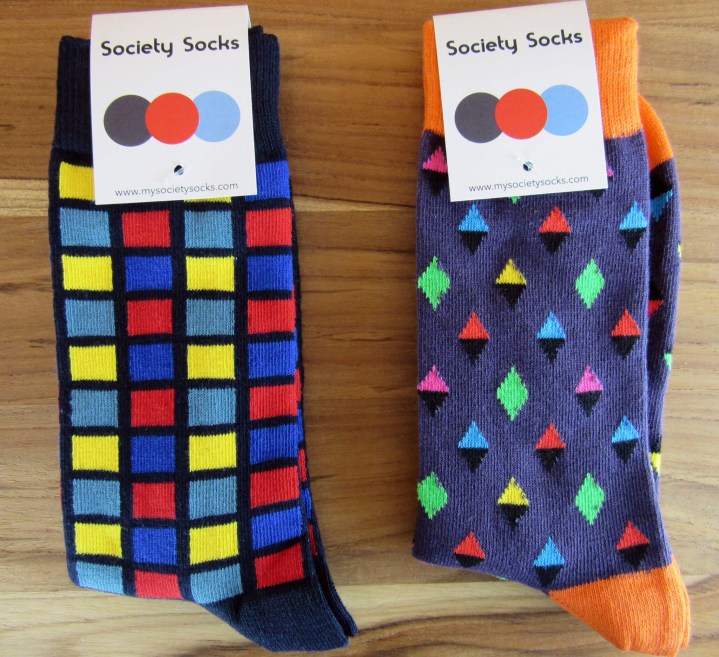 My son T, age 17, loved the socks in the July box!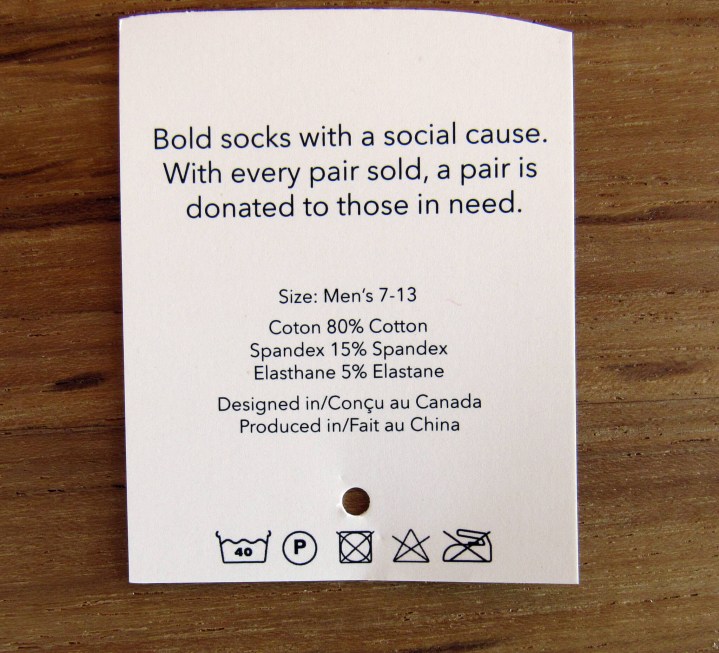 Filip Pejic and Sergey Sapelnyk decided to merge their passions for style and social impact in a meaningful way by creating Society Socks. Both pairs of socks were made from 80% cotton and 15% spandex. They are a men's size 7-13.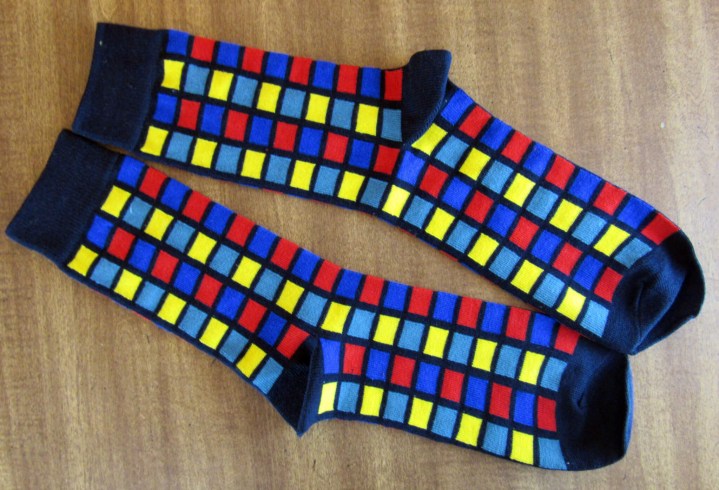 The socks reminded T of a Rubix Cube. He was happy with the colors and the pattern. They are fun and funky while still fitting in with the constraints of a workplace.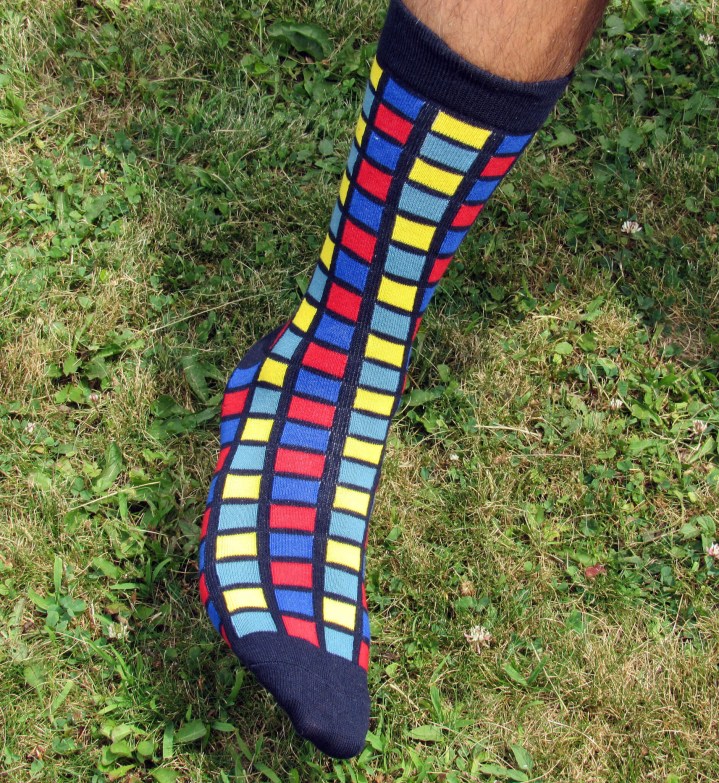 The socks are begging to be worn with dress pants. He will be wearing them at his internship.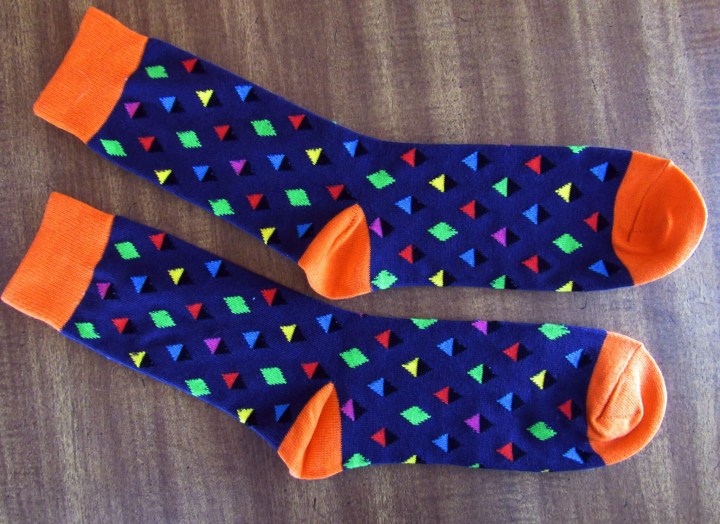 T plans to use this pair as an every day sock. He felt that both pairs were comfortable. He liked this pair better because the pattern is louder. Both pairs of socks feel soft.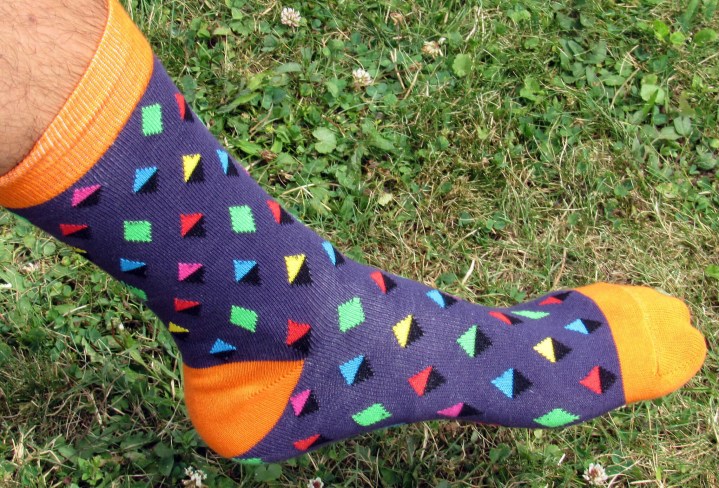 T likes to wear his socks tightly pulled over his toes which is why he goes through lots of socks. The heel would sit properly if he gave his toes a little breathing room.
T is very happy with his socks. They are just as promised – two pairs of fun, funky socks for a social cause. I like that we know who is receiving the socks which make it more meaningful. Socks are the new male accessory for teenage boys. T is thrilled to receive a pair for his internship and one for everyday wear. He liked the fit and the cuff. It's a great way to enjoy funky socks while giving back!
Visit Society Socks to subscribe or find out more! Take 50% off your first box. Use coupon code TAKE50.
The Subscription
:
Society Socks
The Description
: Our subscription service includes two pairs of funky socks delivered to your door every month. For every pair of socks we deliver to you, we will donate another pair to charity in your name. Help us change the world, one pair of socks at a time.
The Price
: $16.00 per month