Sisley Paris Beauty Subscription is a monthly beauty subscription service starring 5 luxurious, expensive products that would normally be found at upscale department stores such as Saks, Bergdorf Goodman, Neiman Marcus, Bloomingdales, or Nordstrom. It is $10 a month, however, you must sign up for either a 6 or 12 month term. When the term expires it will not be automatically renewed. Members of the My Sisley Club with either Gold or Platinum status should automatically receive the box as long as they maintain their status.
My products arrived in an unmarked black box with no return address. This is the first time I have ever tried any products from Sisley Paris! Sisley Paris claims to harness the power of plants to create the best cosmetics for your skin.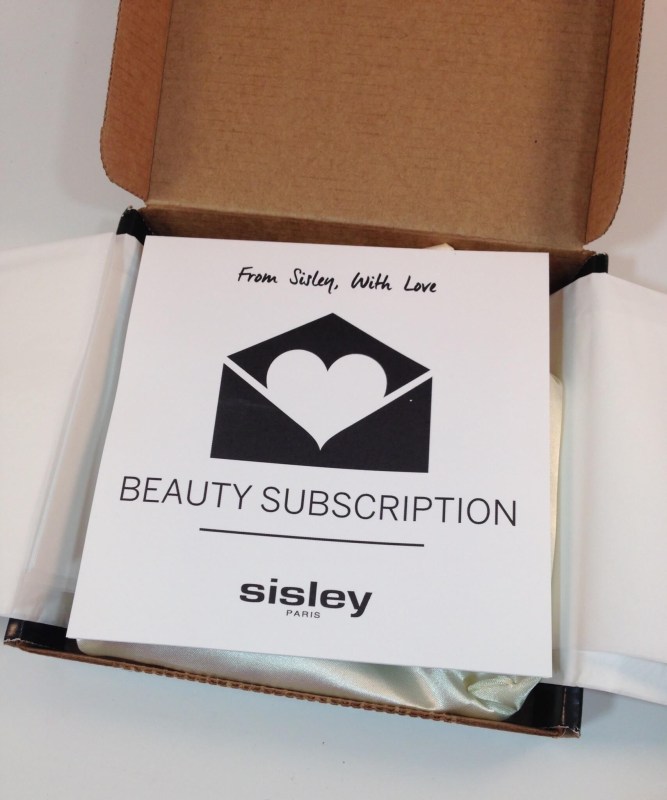 Ohh la la!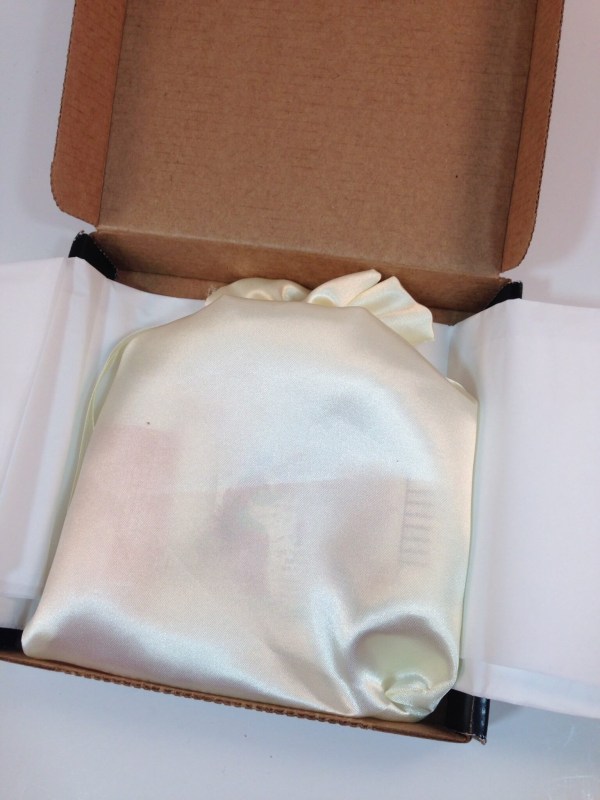 My products were inside of a silky drawstring bag. Très chic!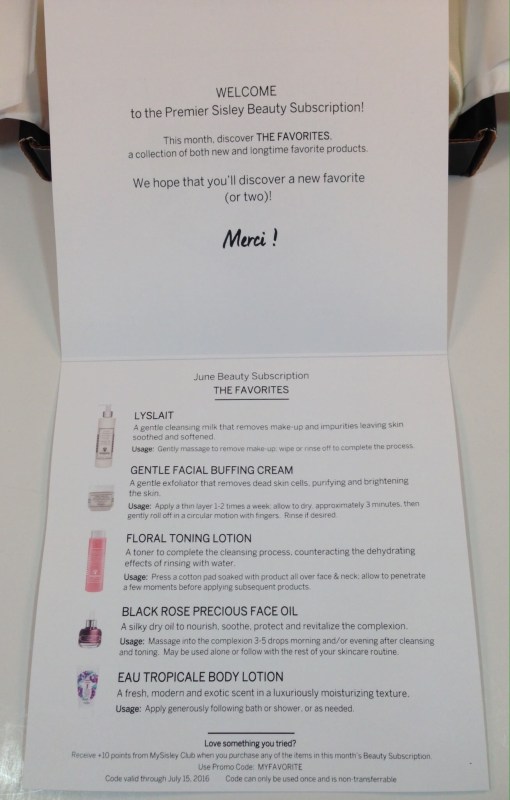 There was a welcome card that introduced the theme for June's box, which was "The Favorites".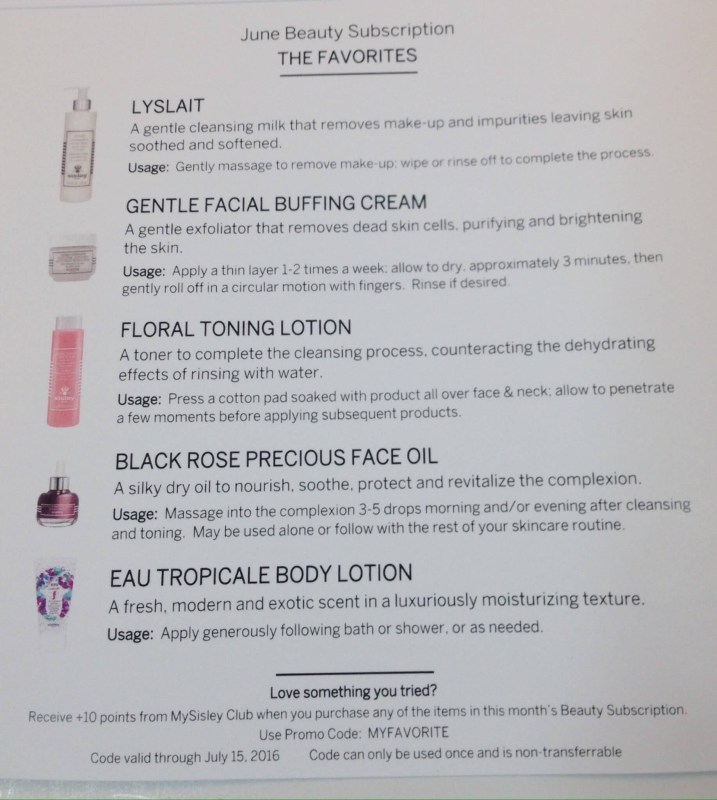 I love it when companies give instructions for using their products! They even have it nicely laid out on their website too.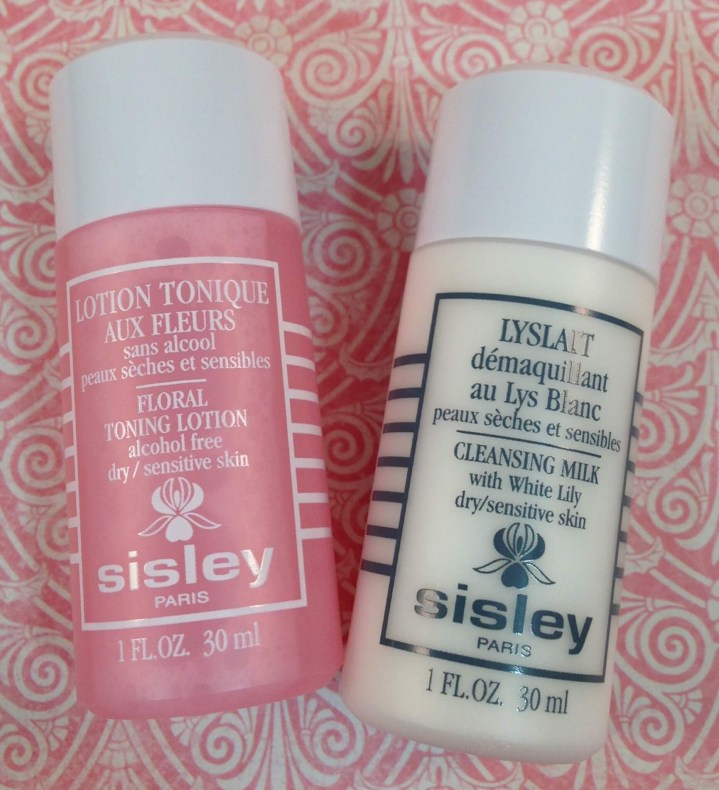 Floral Toning Lotion ($12.26) A toner containing witch hazel that refreshes the skin and removes the last traces of makeup. Suitable for dry and sensitive skin. This worked very well. I used it after cleansing and exfoliating and STILL managed to find some traces of makeup.
Lyslait Cleansing Milk ($14.29) Also for dry or sensitive skin. A creamy makeup removing cleanser that contains white lily extract. I smoothed this over dry skin and it was very soothing. Rinsed away easily.
These 2 products did not have a list of ingredients on the bottle. I tried looking for the ingredients online but couldn't find them on the website. If you have sensitivities to certain ingredients I would suggest contacting Sisley Paris. The other 3 products listed all ingredients on the packaging.
Gentle Facial Buffing Cream ($7.39) I applied this to my dry face as suggested but when I tried to rub it in a few minutes later I had trouble getting it to move so I dampened my hands and continued as directed. This is suitable for all skin types including sensitive. There is probably enough for a couple of uses in this foil pack.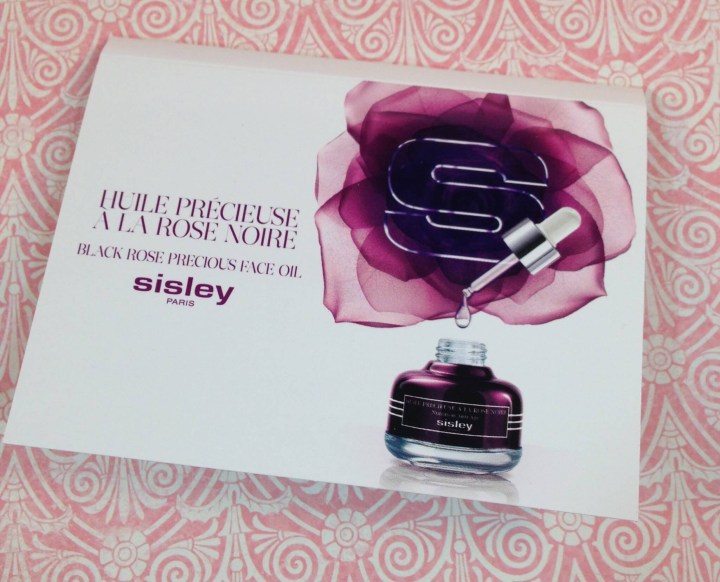 Black Rose Precious Face Oil ($2.80) I usually don't care for rose scented products but this one wasn't obnoxious. I had a hard time rubbing this in as my fingers wanted to soak it all up but when I managed to spread it around it soaked in nicely and didn't leave an oily sheen. This is suitable for dry or mature skin.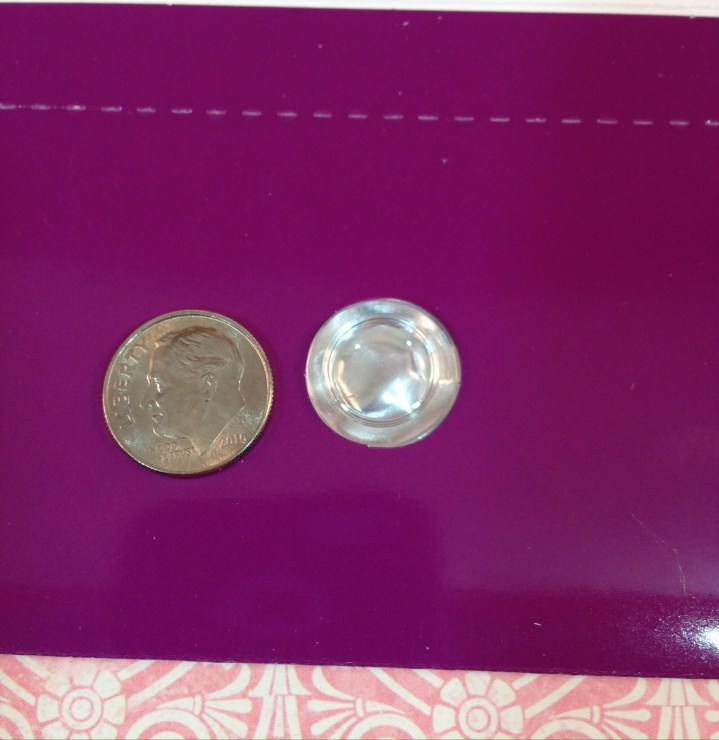 The rose oil sample was in a very small blister pack but there is enough to last for 2-3 days.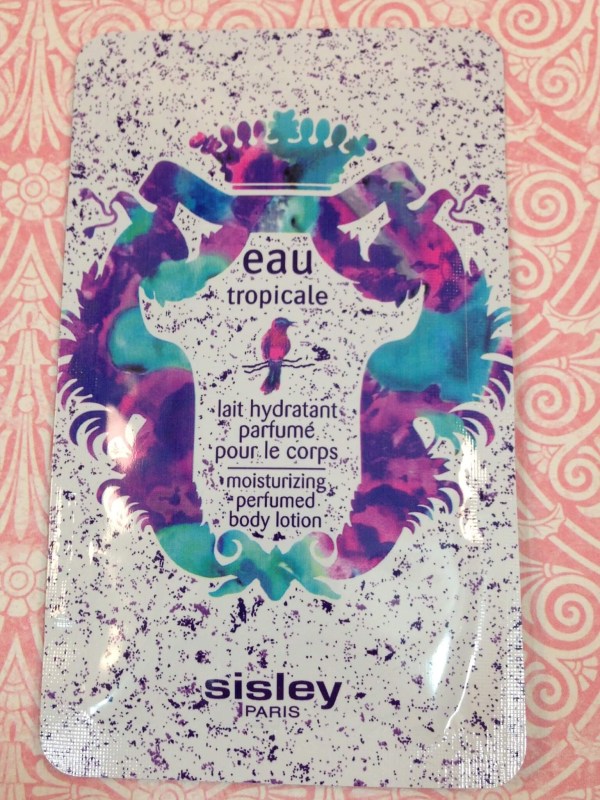 Eau Tropicale Body Lotion ($5.17) I love this lotion and feel that it is the perfect consistency for summer! It is very nicely scented although it isn't what I would consider tropical but more of a clean, green floral that smells familiar but I just can't remember where I have smelled this before. Hint: To make this or any pricey lotion last longer, apply only to your upper body and use a less-expensive unscented lotion from the drugstore on your lower half.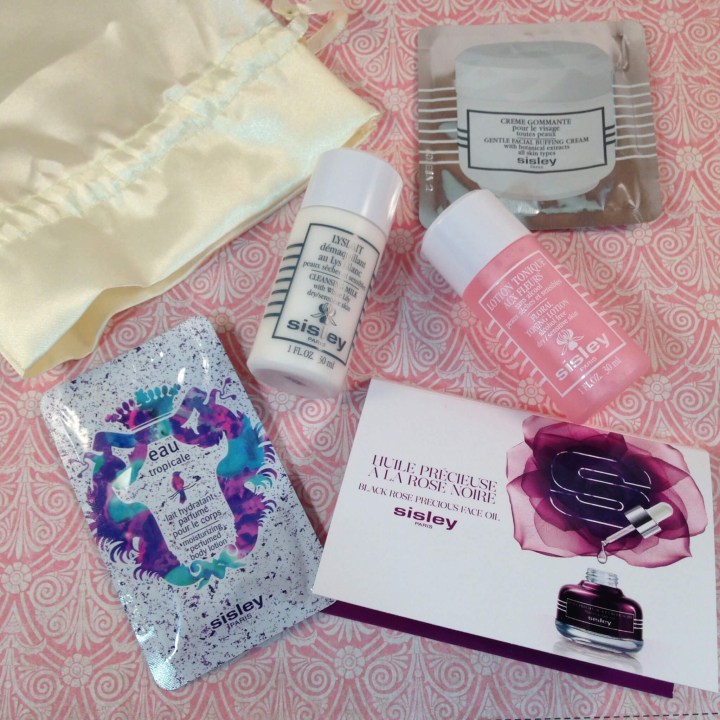 I have to say I was very happy to try these fancy products that were made in France! I will not be purchasing them due to the price but for $10 a month I can splurge and not feel guilty about it. My June box had a value of $41.91! Crazy! The products probably won't last long but for a few days I can enjoy a luxurious beauty experience. My skin felt soft after using the items together and the body lotion was a hit.
July's box theme is Make Up Artist Must Haves and will include the following items:
What do you think of the Sisley Paris subscription? Have you tried any products from this company before?
Visit Sisley Paris Beauty Box to subscribe or find out more!
The Subscription
:
Sisley Paris Beauty Box
The Description
: Receive 5 beauty samples every month from Sisley Paris. Each box follows a specific theme, and products are carefully curated by beauty experts!
The Price
: $60.00 per half-year