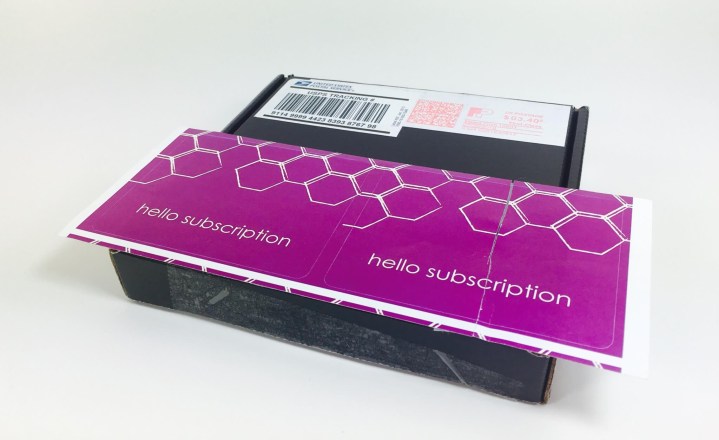 Sisley Paris Beauty Subscription is a monthly beauty subscription service starring 5 luxurious, expensive samples of products that would normally be found at upscale department stores such as Saks, Bergdorf Goodman, Neiman Marcus, Bloomingdales, or Nordstrom. It is $10 a month, however, you must sign up for either a 6 or 12 month term. The 6 month term is $60 while the 12 month term is $100 ($20 savings). When the term expires it will not automatically renew. Members of the My Sisley Club with either Gold or Platinum status should automatically receive the box as long as they maintain their status.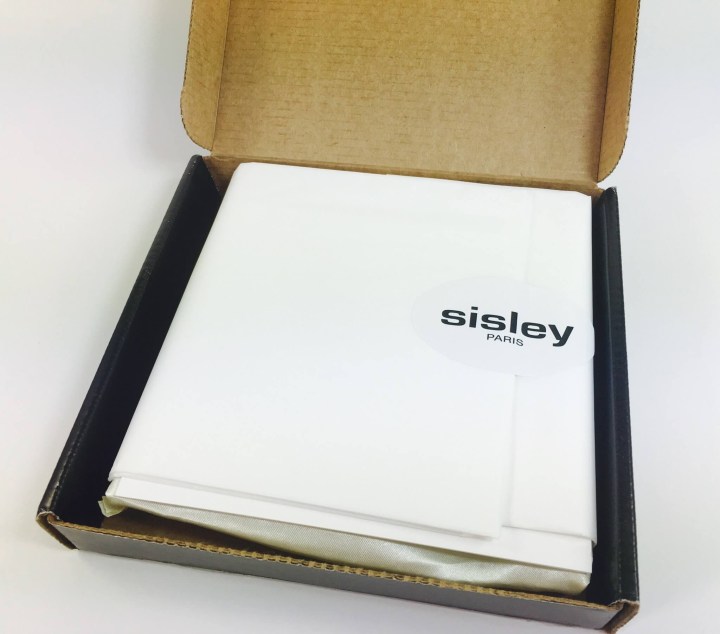 My products arrived in an unmarked black box with no return address. My items were wrapped in tissue paper and sealed with a sticker.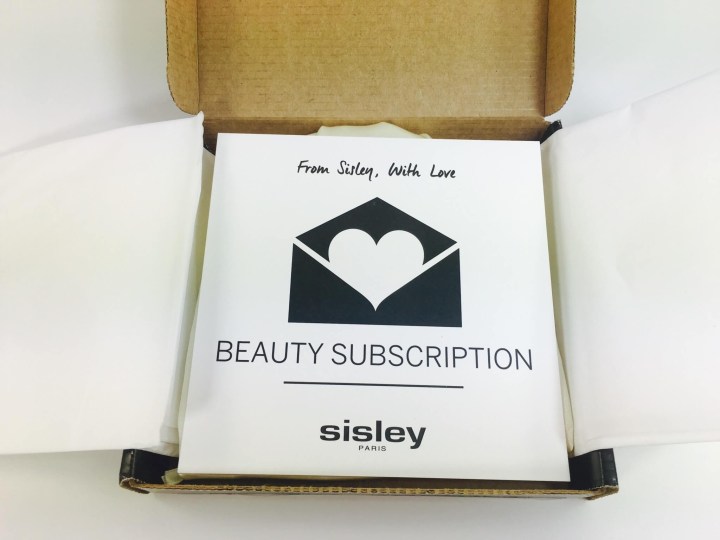 Ohh la la! Sisley Paris claims to harness the power of plants to create the best cosmetics for your skin.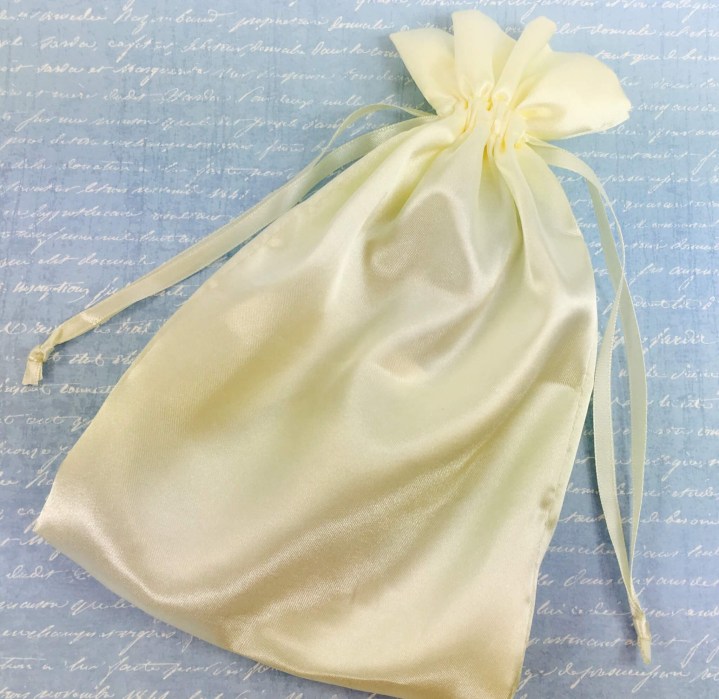 My products were inside of a silky drawstring bag. Très chic!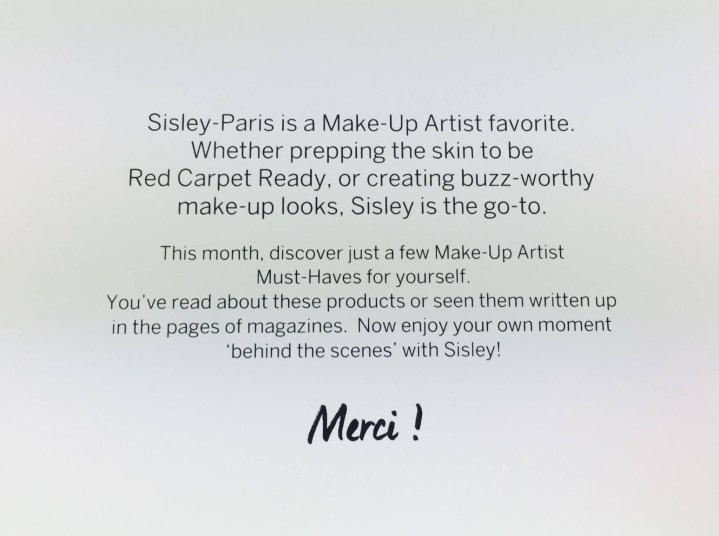 There was a welcome card that introduced the theme for July's box, which was "The Make-Up Artist Must-Haves".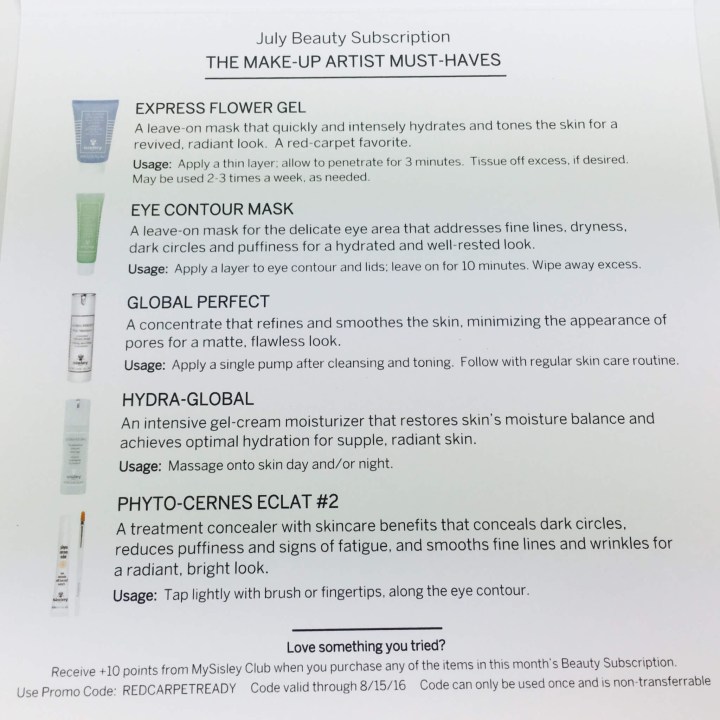 I love it when companies give instructions for using their products! They also have it laid out nicely on their website too.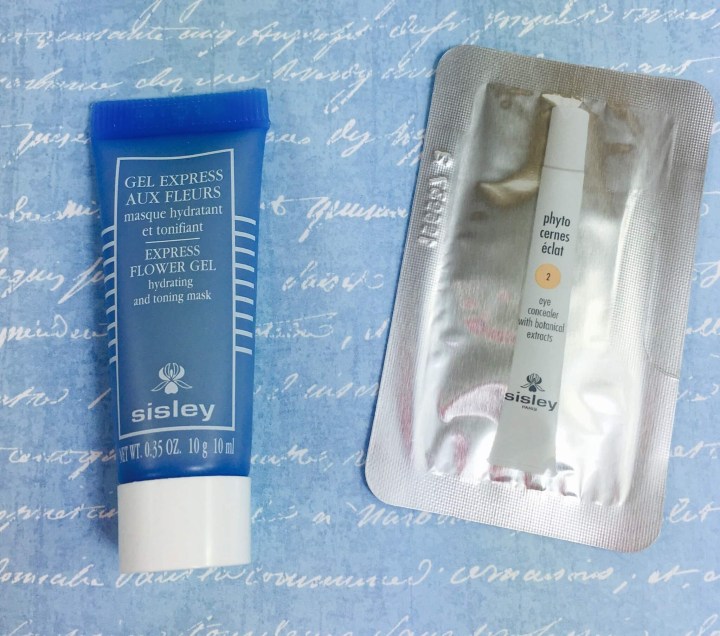 Express Flower Gel ($22.79) is a toning cream-gel mask that is designed for dehydrated, sagging, or tired-looking skin so I was excited to try this as I suffer from all of the above. Just apply for 3 minutes two or three times a week on clean and dry skin. The scent was pleasant and minimal.
Phyto-Cernes Eclat #2 ($3.51) The #2 denotes the shade (there are 4 to choose from on their website) which may not work for everyone. I recently started seeing dark shadows under my eyes and was happy to receive an under eye concealer that is supposed to not only hide them but reduce puffiness and smooth fine lines and wrinkles. When I finally squeezed some product out of the foil pack I guess I pressed too hard so be careful as a little goes a long way (I ended up using the extra as an eye shadow primer). I was surprised to see that I had a rested look despite my lack of sleep the night before. My entire look was enhanced with this product, no joke.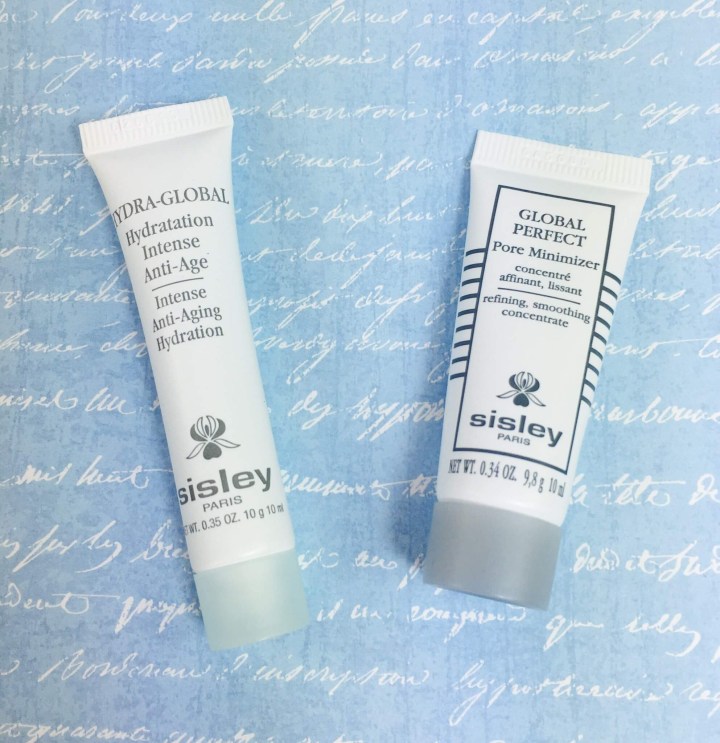 Hydra-Global ($63.75) An anti-aging, intensely moisturizing gel-cream containing essential oils and minerals to help restore and retain water in the skin. I loved the true lavender scent of this non-greasy soother. My skin felt softer in the morning even after I washed my face.
Global Perfect Pore Minimizer ($73.10) I am not all that concerned about my pore size these days but this concentrate also leaves a smooth and mattifying effect. Contains Java tea extract to regulate oil production and ratahnia extract to tighten pores instantly. It had an herby, pleasant scent and a slight peach colored tone. Shortly after applying I looked at my face in a magnifying mirror and noticed that I had a white cast in the places I didn't blend well. Again, I had a more "made up" face even though I simply used an SPF CC cream as a base rather than foundation.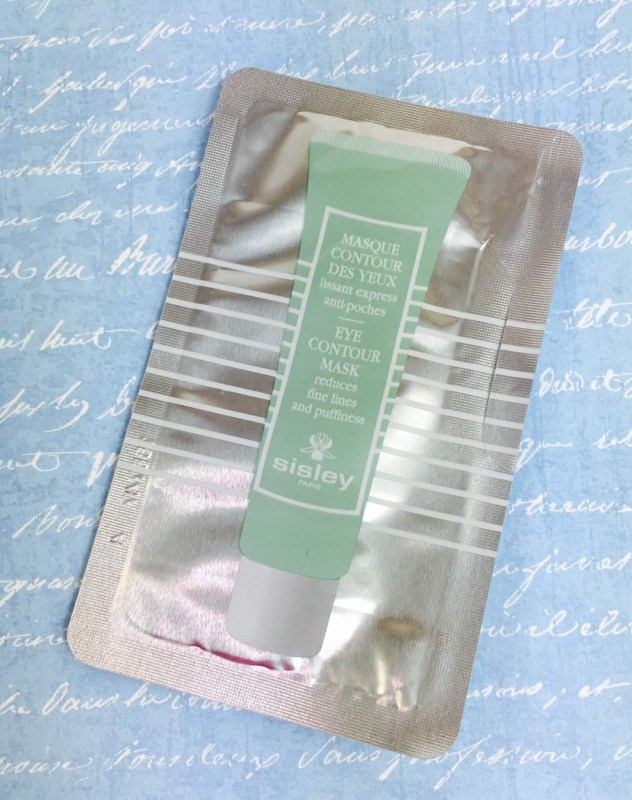 Eye Contour Masque ($13.75) Yay, another under eye puffiness reducer! The vitamins and plant extracts are supposed to work within 10 minutes to hydrate, reduce fine lines, and fight darkness along with the dreaded puffiness. I applied to clean, dry skin as directed. It said to wait 10 minutes and then wipe away excess but I think my skin ate up this emollient product so I just gently tapped the remainder into my under eye area.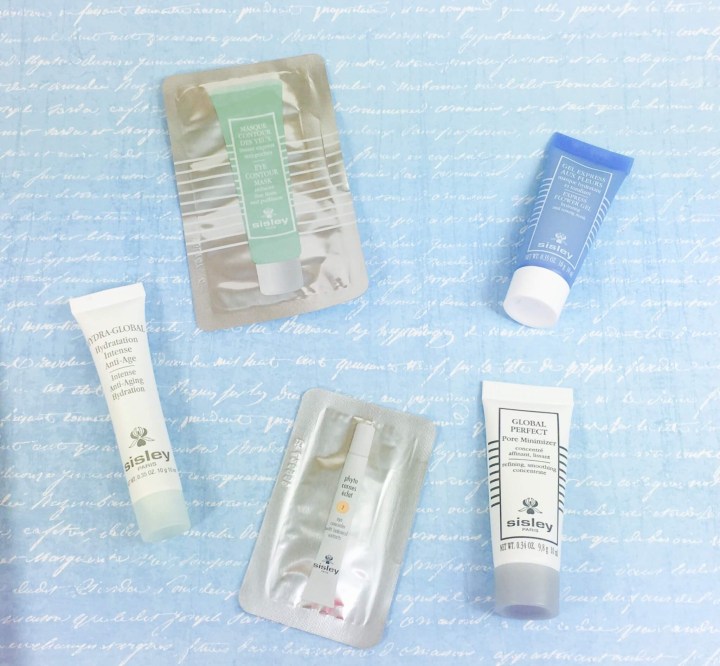 Only the products in foil had a full list of ingredients on them so if you have sensitivities to certain ingredients I would suggest contacting Sisley Paris. I do wish they had a full list of ingredients on their website so customers can make a fully informed decision when purchasing or using their products.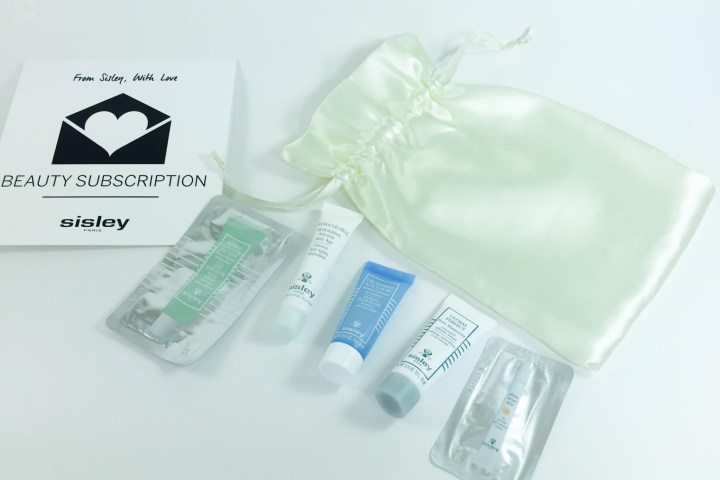 I have to say I was very happy to try these fancy products that were made in France! I will not be purchasing them due to the price but for $10 a month I can splurge and not feel guilty about it. My July box had a value of $176.90! For SAMPLES! Yes, I am serious. This is some expensive stuff, friends. If I wanted to purchase the full sized versions of these 5 items I would have to spend $862. These samples probably won't last long but for a few days I can enjoy a luxurious beauty experience. I am growing ever closer to the half century mark so I need all the anti-aging, skin soothing, under-eye hiding help I can get. I couldn't be more thrilled with the selection this month! I was really surprised to see that they worked so well and now I see why customers are willing to invest in these items.
August's box theme is "The Getaway" and should have some items that will help you feel a vacation vibe.
What do you think of the Sisley Paris subscription? Have you tried any products from this company before?
Visit Sisley Paris Beauty Box to subscribe or find out more!
The Subscription
:
Sisley Paris Beauty Box
The Description
: Receive 5 beauty samples every month from Sisley Paris. Each box follows a specific theme, and products are carefully curated by beauty experts!
The Price
: $60.00 per half-year