Silver Spoon Elements of Gourmet is a monthly themed gourmet tasting subscription box by The Silver Side.  This month's (June) box is the Lemon Love Gourment Tasting Box.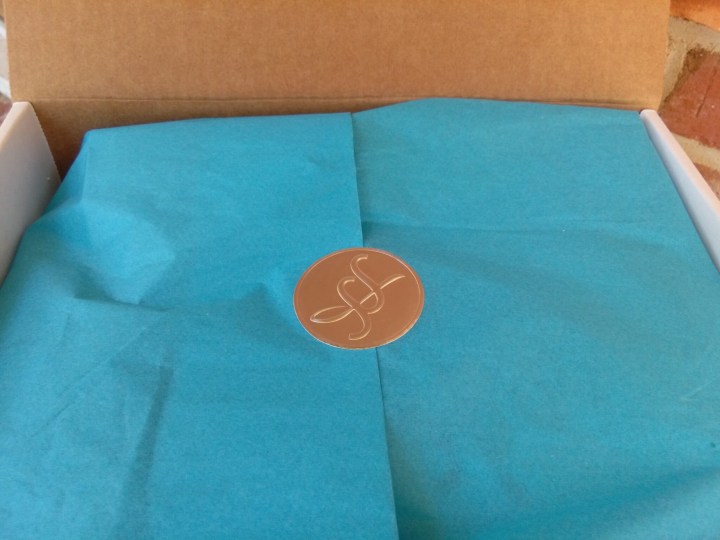 The box came carefully packaged within another box and then the contents were elegantly wrapped in this tissue paper with their logo sticker on top.  Pretty.
The Silver Spoon Gourmet Tasting Boxes by the Silver Side have a new theme each month.  The subscription is only $39.99 a month (free shipping) and delivers full size gourmet products from around the country, delicious recipes and culinary tips to your door.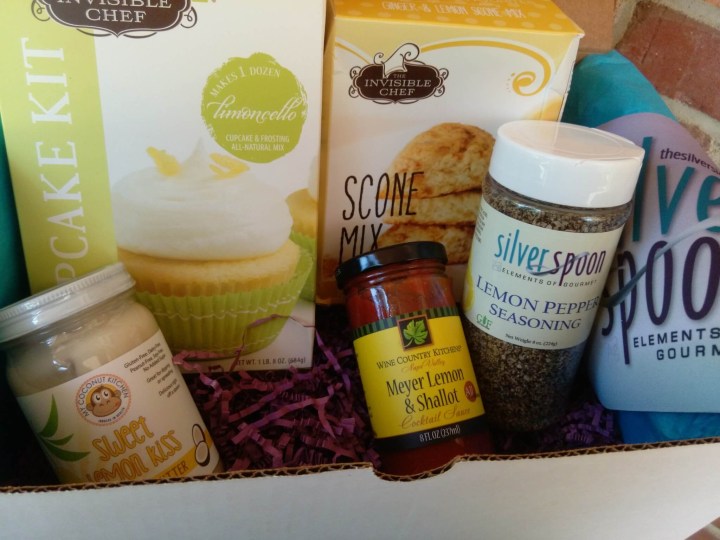 This box was packed full of deliciousness!!  And when they say full size products, they mean it.  Check out the size of that lemon pepper shaker.  That's 8oz of yumminess.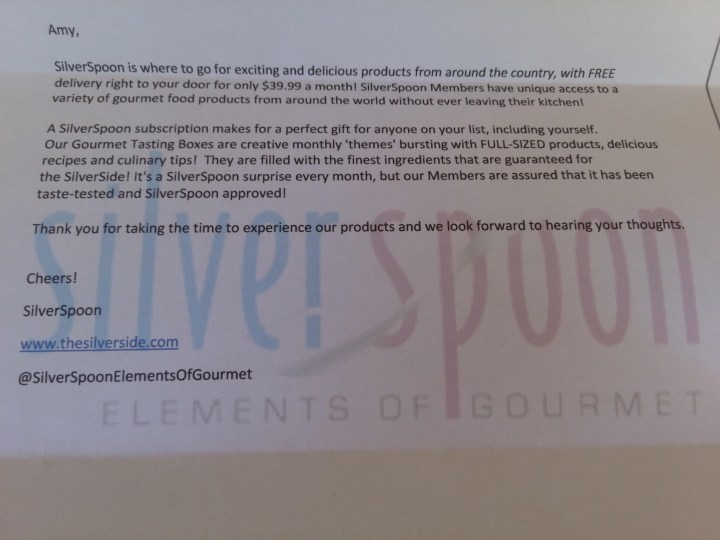 This personalized letter greeted us upon opening the box.
This large product information card tells us about this month's box theme, Lemon Love.  Everything in this month's box will relate to the flavor of lemon.
The back side of the card gives a description of each product in the box.  The ones with an asterisk are also featured in this month's recipe.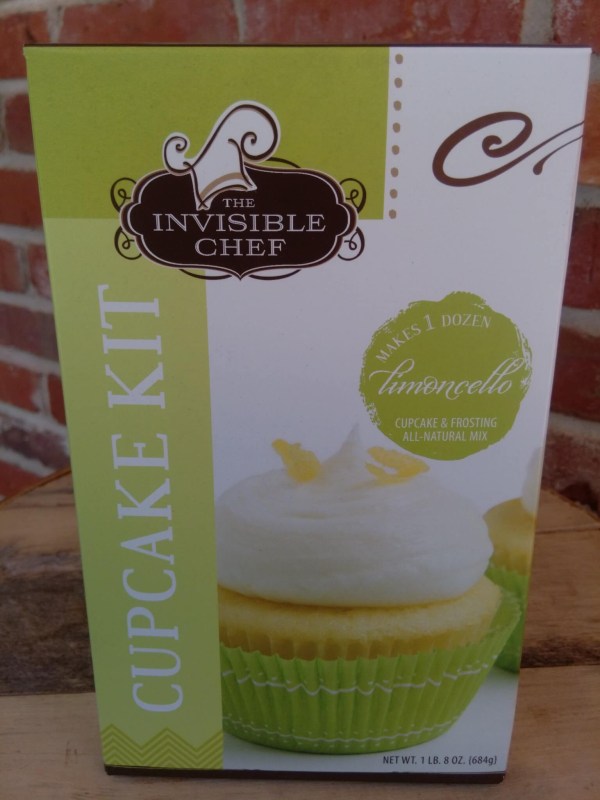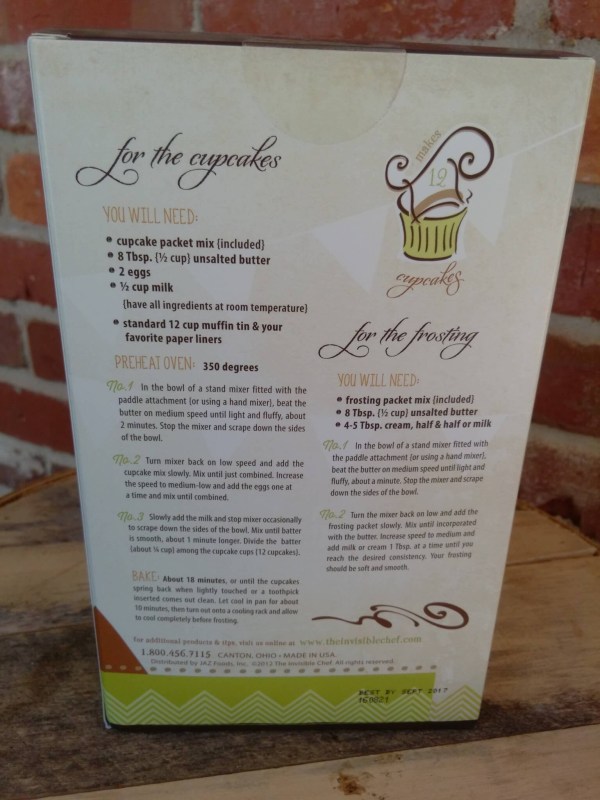 This box of all-natural limoncello cupcake mix from The Invisible Chef is at my house and soon to be in my oven.  "Lemon lovers rejoice with this tangy treat!  A dozen of arguably the world's greatest citrus sensations await you.  This is a great Summer treat for any get together."  All the ingredients are easily pronounceable and if you look closely at that fine print you can see, "Made in the USA".  Love it!  The mix retails for $9.95.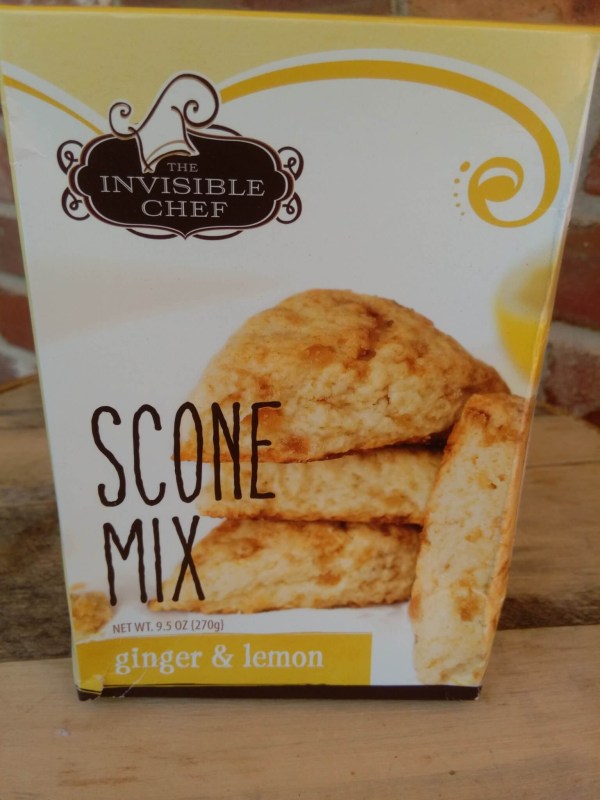 This Ginger & Lemon Scone mix also from the Invisible Chef was in the box.  The mix retails for $6.95.  "Light and tender.  Not too sweet.  No overpowering flavor.  A perfect blend of ginger and lemon.  Just add cream, pop in the oven and head for the table in less than 30 minutes flat.  This makes a wonderful addition to brunch or tea time!!"  Again, it's all-natural and made in the USA.  Breakfast is going to be fabulous and lemony this week.
This Meyer Lemon & Shallot Cocktail Sauce by Wine County Kitchens was in the box.  It retails for $4.99.  "Sweet Meyer Lemon and roasted shallot create this tangy fresh sauce.  Don't stop with shrimp.  Dab on icy oysters, mussels or clams." These ingredients are inspiring me to add to my menus.  We were getting a little tired of tacos and spaghetti!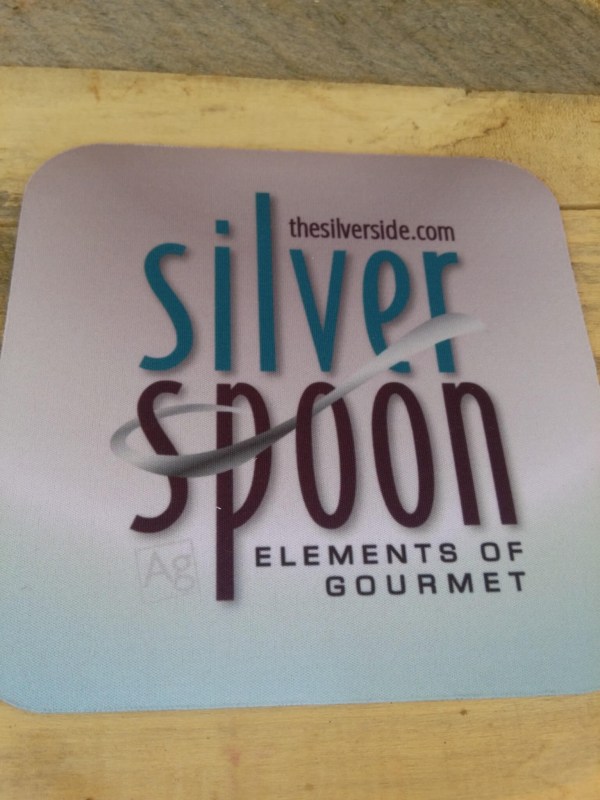 This pot pad from Silver Spoon was in the box.  You're supposed to be able to set hot pots right on granite, but it makes me nervous as a long tailed cat in a room full of rocking chairs, so I need this.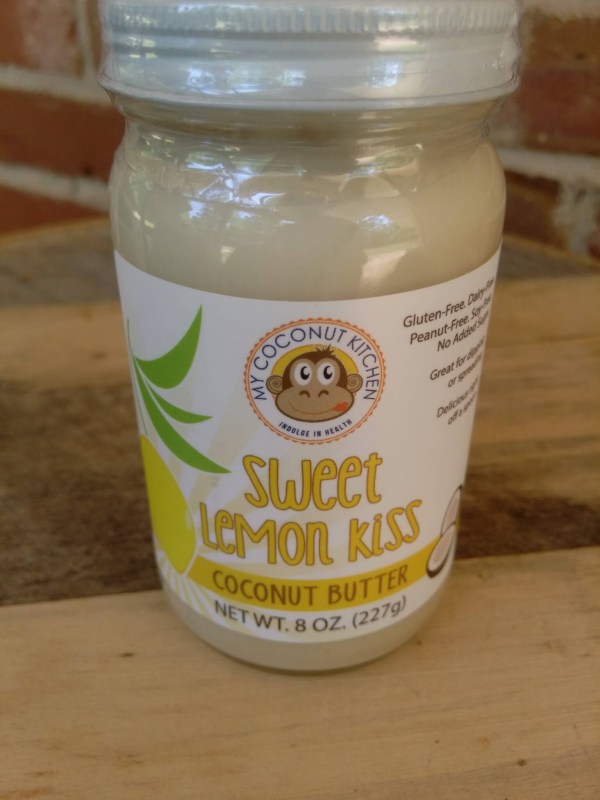 This.   Love in a jar.  Sweet Lemon Kiss Coconut Butter by My Coconut Kitchen was in the box.  "The delicate lemon flavor of this coconut butter spread had made it a top seller!  Drizzle it over Greek yogurt and top with fresh berries and you've got a treat that's absolutely divine."  Or get a spoon and hide from the children and eat half the jar before they discover how good it is.  Just saying.  My Coconut Kitchen has recently done some revamping of their labels and product names, but you can find their Coconut Butter Lemon Zest with the same ingredients for $9.00.  This was also an ingredient in the recipe that was included in the box.  Check out my recipe results farther down.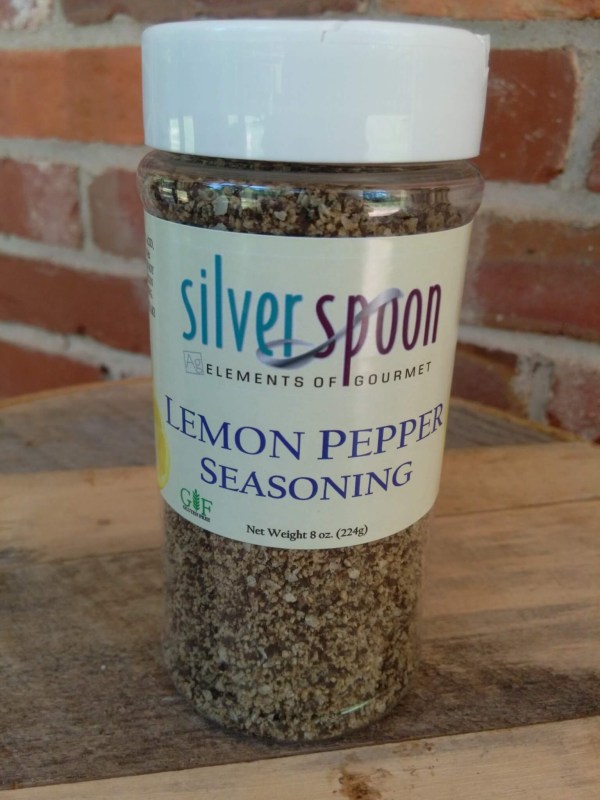 This Lemon Pepper Seasoning from Silver Spoon's private label was in the box.  It is a large shaker and it's delicious.  "A coarse, free flowing blend of lemon and black pepper.  It has a warm citric and tart flavor, making it an ideal seasoning for steak, fish and chicken.  Ingredients include spices, citric acid, salt, dehydrated onion and garlic, sugar and lemon oil."  We tried this spice out in the included recipe and were not disappointed.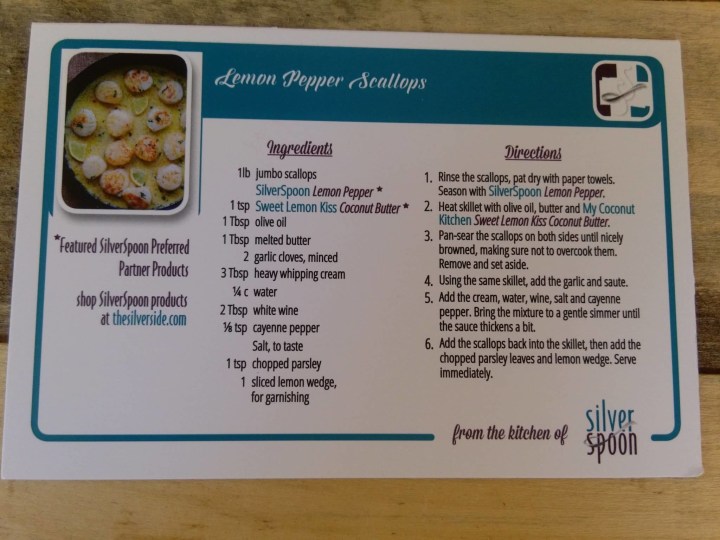 This inspiring recipe for Lemon Pepper Scallops was in the box.  It included the Sweet Lemon Kiss Coconut Butter and the Silver Spoon Lemon Pepper from the box.  We tried it out.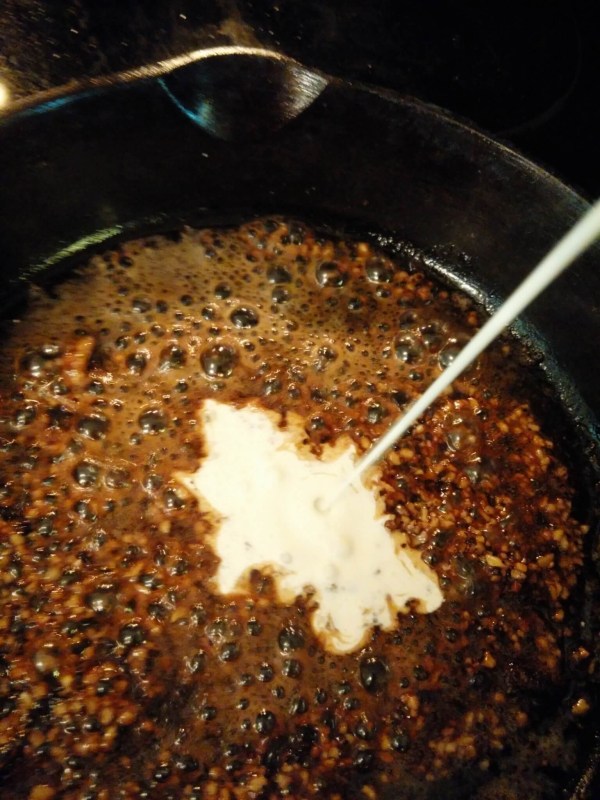 I whipped these up in a cast iron skillet.  (I may have a cast iron addiction.)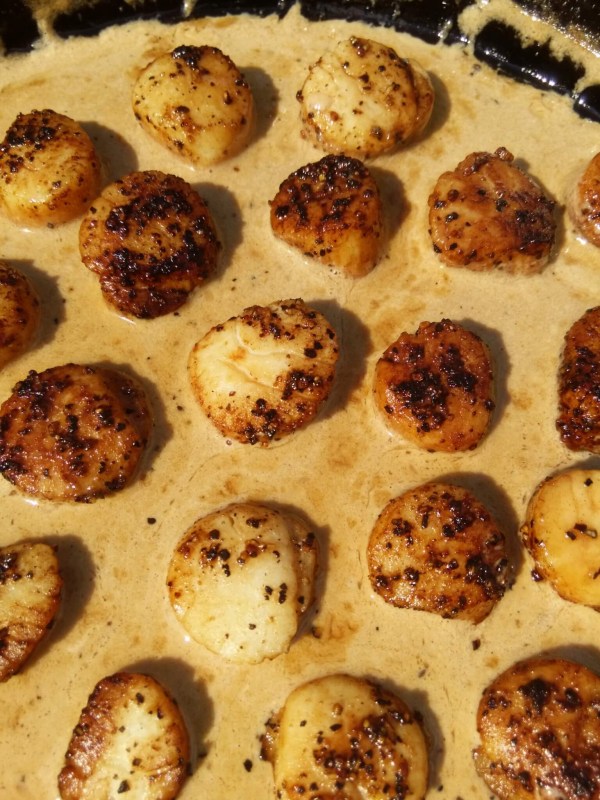 Here is my beautiful scallops swimming in the sauce of Coconut Butter, Lemon Pepper, butter, olive oil, garlic and cooking wine.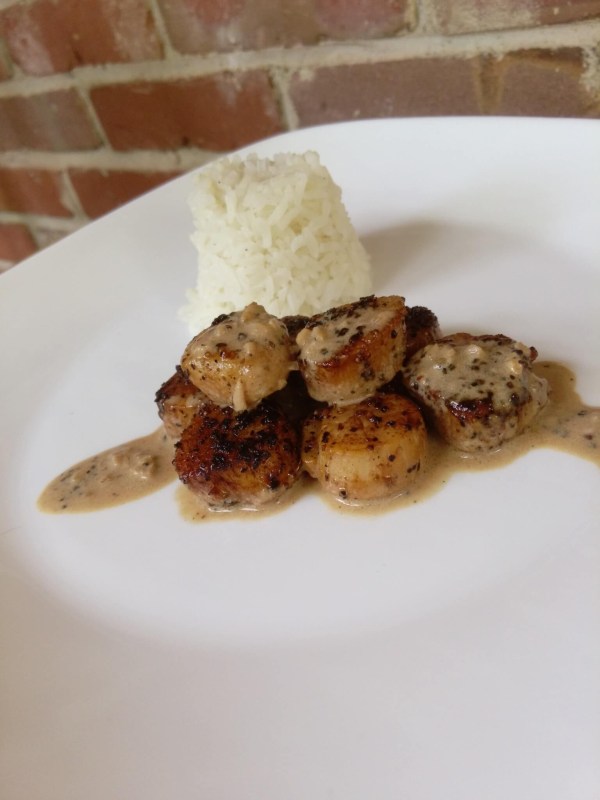 Oh my goodness!!  This was delicious!!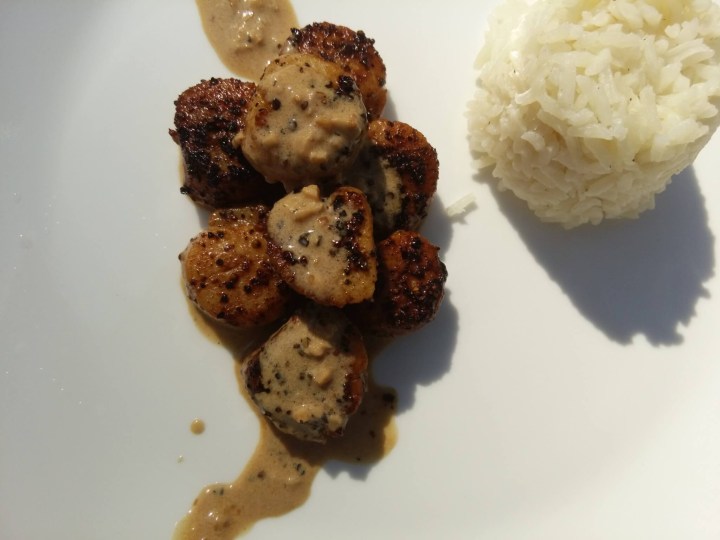 This box will inspire you to do great things!  (In the kitchen).  I didn't even realize I was in such a culinary rut until I was confronted with these inspiring products and ingredients.  Come over to the Silver Side and be inspired!
What else should I make with these ingredients?
Visit SilverSpoon Gourmet Tasting Box to subscribe or find out more!
The Subscription
:
SilverSpoon Gourmet Tasting Box
The Description
: SilverSpoon is where to go for exciting and delicious products from around the country, delivered monthly for FREE right to your door! As a SilverSpoon Member you will have unique access to a variety of gourmet food products from around the country without ever leaving your own kitchen!Our Gourmet Tasting Boxes are filled with the finest ingredients that are guaranteed for the SilverSide! Your box may have anything from a specialty sauce to an infused oil or maybe gourmet snack food. Every month will have a featured special product that will spice up your kitchen pantry. What you get will be a surprise to you, but you can be assured that it has been taste-tested and SilverSpoon approved!
The Price
: $39.99 per month