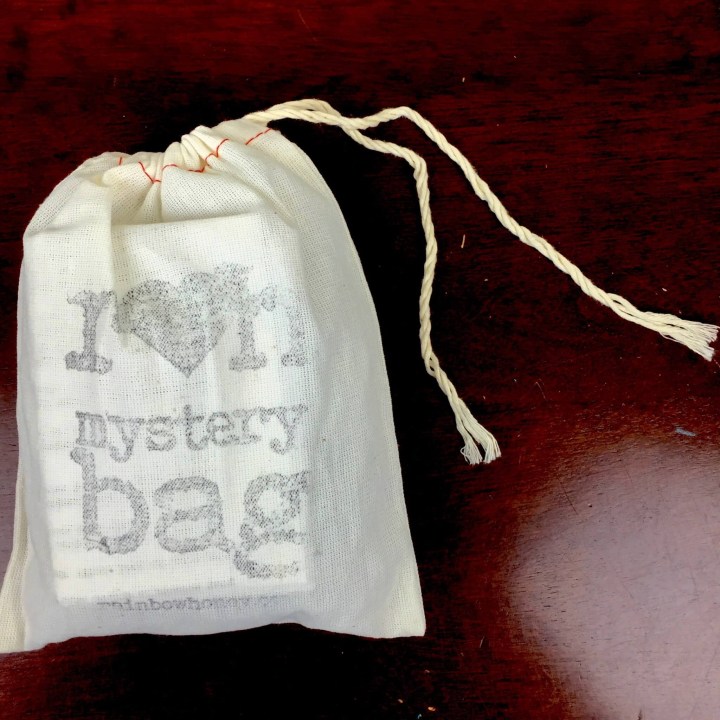 Rainbow Honey Mystery Bag is a monthly subscription box that brings previews and samples of Rainbow Honey Lab's upcoming new products and collections. Each mystery bag includes 3-6 handcrafted products, ranging from nail polish, shimmers and glitters, as well as handcrafted body and bath care treats. Rainbow Honey Mystery bag is available in Mini, Large, or in parts – Just Nails, Just Soaps and Just Body!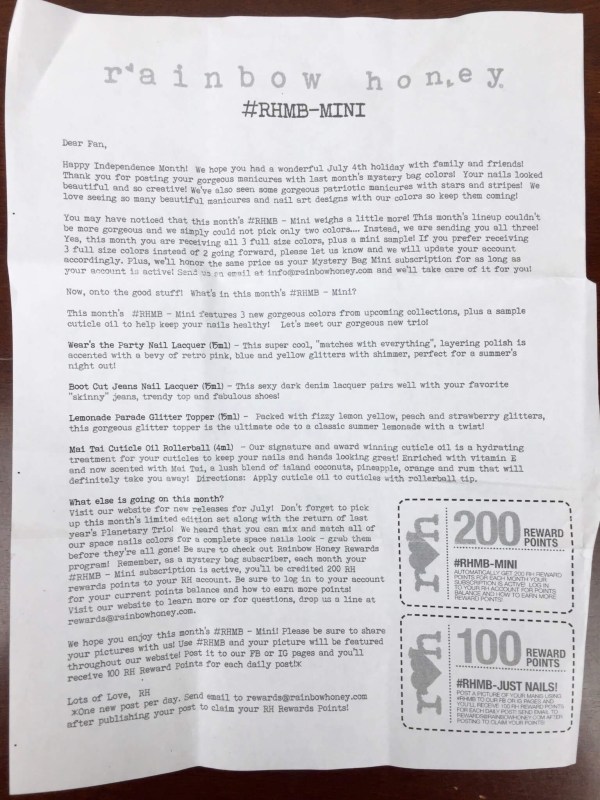 The information sheet includes the name of the items included in the mini bag and all the details! You can earn reward points by posting a picture of your manis, or just simply keeping your subscription active.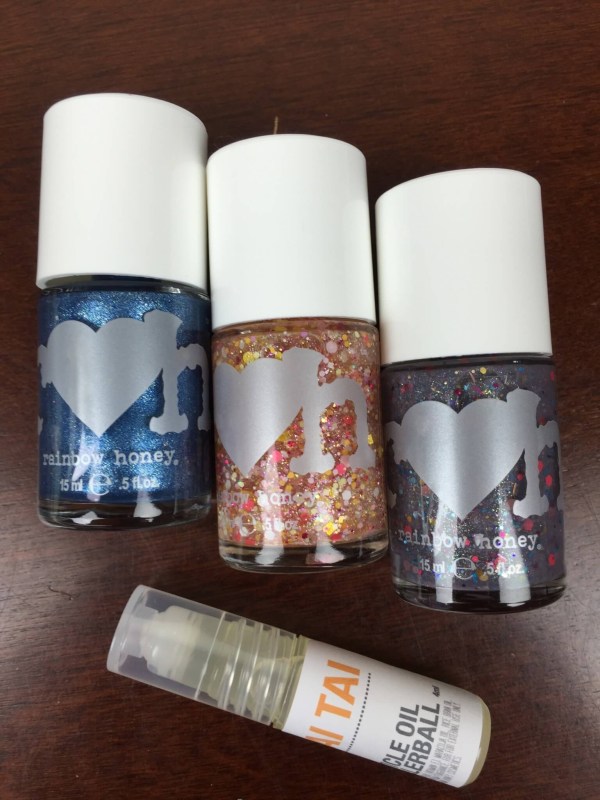 Everything in my July Rainbow Honey Mini Mystery Bag! I was thrilled to see GLITTER!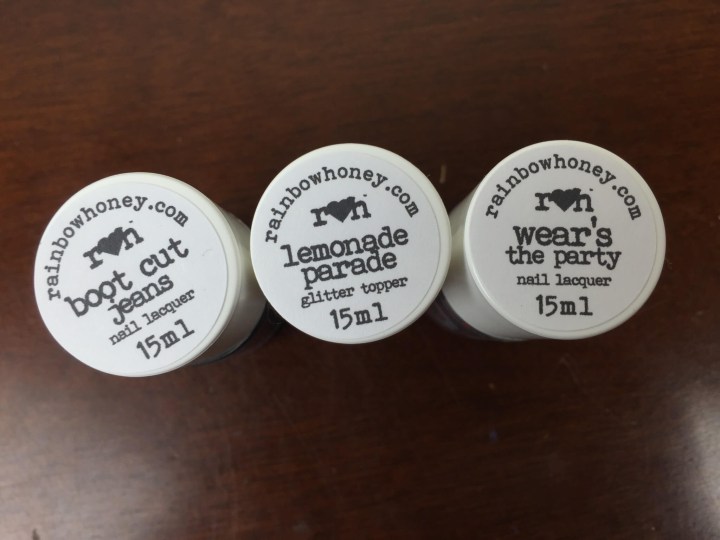 Boot Cut Jeans Nail Lacquer: a shimmery dark denim:
Lemonade Parade Glitter Topper: peach, yellow, pink, fizz, and fun:
Wear's The Party Nail Lacquer: a glitter + shimmer polish topper!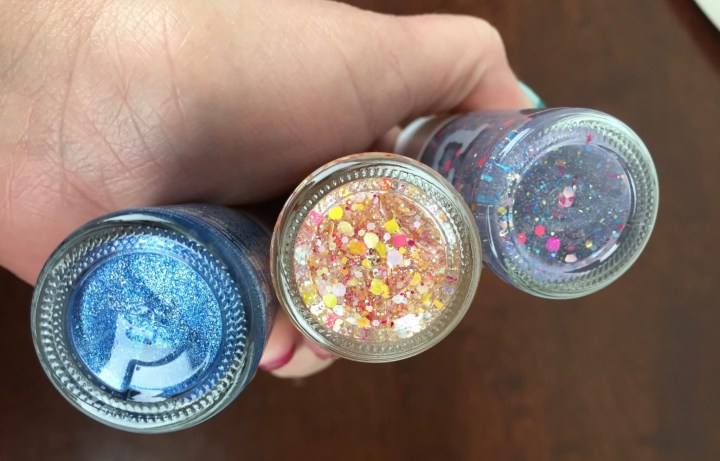 I love all three of these, and they're full-size!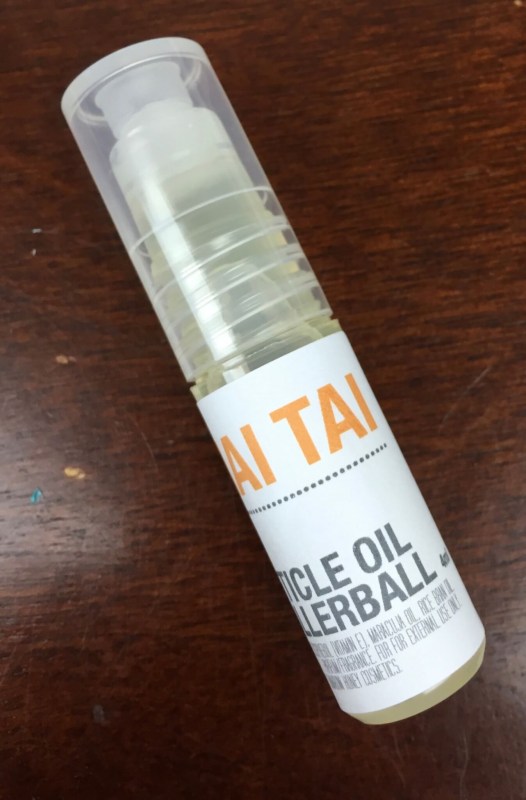 Mai Tai Cuticle Rollerball: Just like a delicious tropical beverage, this is scented with coconut, pineapple, and rum. I love the rollerball applicator and the oil isn't too thin either.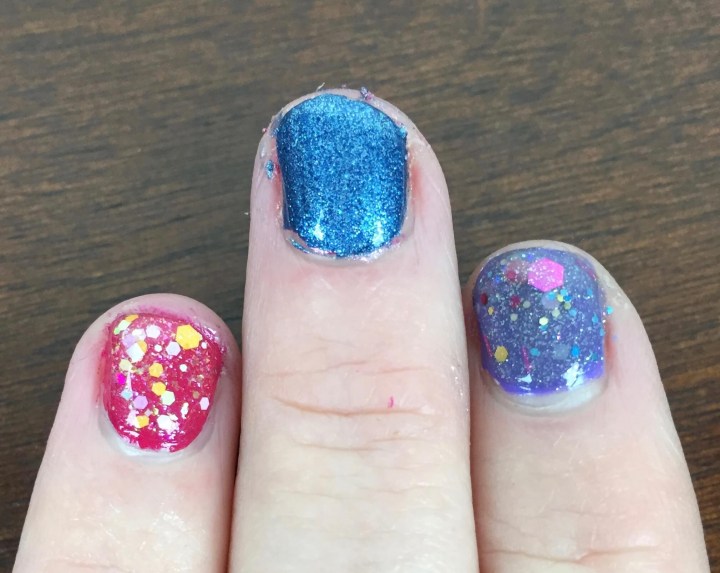 I layered the glitter toppers over polishes from my July 2016 Julep Beauty Box (the denim polish is in the middle). I'm in love with both glitter toppers and my daughter and I are having a nail party this weekend. I subscribed to this box a few years ago and got addicted to the glitter toppers, and I was more than happy to see 2 super fun ones in this month's box. IMO they have some of the best toppers and should have 2 or more every single month.
Visit Rainbow Honey Mystery Bag to subscribe or find out more!
The Subscription
:
Rainbow Honey Mystery Bag
The Description
: Each Mystery Bag has sneak peeks and previews of new lacquers, unreleased samples of future collections and exciting new products made by the Rainbow Honey Lab!
The Price
: $12.50 per month