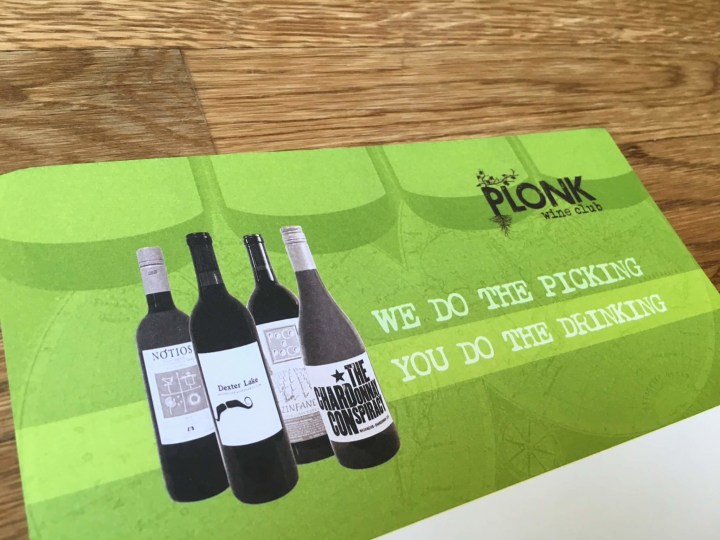 Plonk Wine Club is a wine subscription box offering 2, 4, or 12 bottles per month in either a red, white, or mixed shipment. Plonk specializes in curated artisanal, small batch, rare, and sustainably grown boutique wines.
It's July!  Some months, we put together lovely appetizers for a fun girls'-night-in of wine tasting.  Some months, we grab whomever is in town, head to the pool with some Trader Joes hummus, and let the kids eat concession stand hot dogs for dinner while we check out the wine.  Guess which month this is??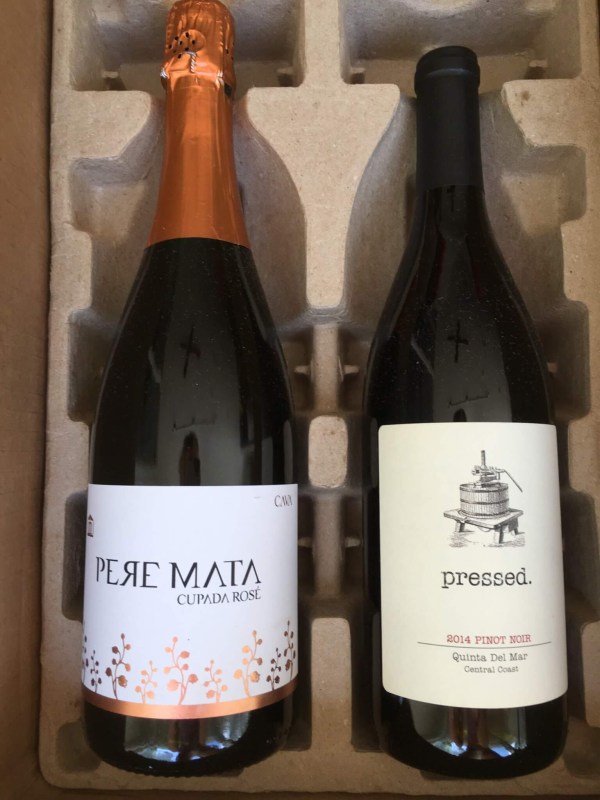 This month, I received the 2-bottle mix.   Plonk prides itself on finding small batch, organic, and other interesting wines that you might not discover on your own.  Each wine comes with informative tasting notes and recipe ideas.  You can get full recipes at the Plonk website.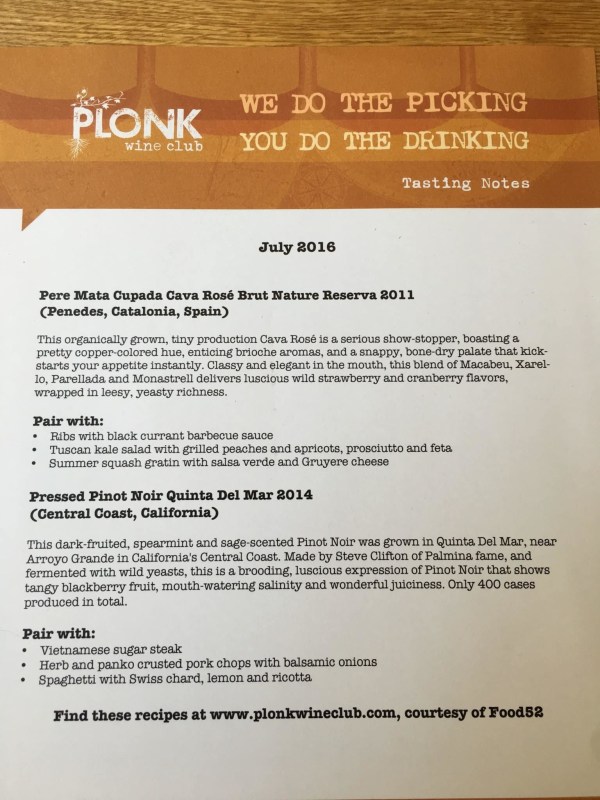 This month, I also received a copy of Imbibe magazine.  Imbibe covers "Liquid Culture" of all kinds, from egg creams to whiskey.
The July/August issue features some pretty drink recipes and interesting feature articles about breweries and wineries around the country.  I found Imbibe to be well produced and photographed, well worth reading on its own.
But, on to the wine!  The first wine, appropriately for drinking at the pool, is a sparkling rose cava, the 2013 Pere Mata Cupada Rose.  (The tasting notes identify this as the 2011 vintage, but that's not correct).  This is every summer wine meme in one bottle!  Awesome!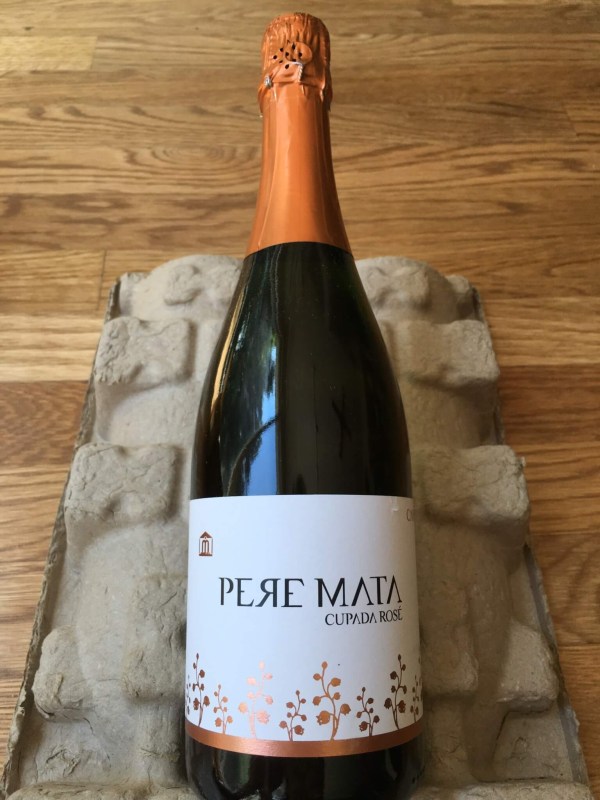 This wine is very pretty in the glass, a peach color with fine bubbles.  The bubbles are a bit softer than a Champagne's but keep their crispness as you drink.  The wine smells fruity and a little sweet, like strawberry jam.  It is surprisingly tart on first taste, like green apple, but it mellows into a yeasty roundness as it finishes.  If you're used to Prosecco as your preferred bubbly, you might be surprised at the amount of heft this wine carries while maintaining a nice dryness.  I think it's an interesting change to the usual "yes way rose" we've all been drinking this summer.  We drank it very cold, but it mellowed pleasingly as it warmed up in the glass (which happened almost immediately, because it was a thousand degrees outside).  It would be a great apertif, of course, but I think it would also be a terrific choice with spicy Chinese food or chili.  It was the crowd favorite from our group.
Our second wine was the 2014 Pressed Pinot Noir, from the Central Coast of California.
This is a small production, only 400 cases, and the 2013 vintage got rave reviews.  I actually had a couple of glasses of the 2013, and it was a great Pinot Noir, so I was excited to see this in my Plonk shipment!  And yes, you can totally drink a red wine in the summer, especially if your feet are dangling in the shallow end of the pool.  This wine is magenta in the glass, with spicy raspberry on the nose.  It has a thin mouthfeel and is very silky as it finishes.  The berries you taste at first are undergirded with a touch of smokiness (not oak!) and an interesting menthol finish that lingers.  I like Pinot Noir, and this bottle is a worthy example of the varietal.  I drank more of this than of the Cava, off-chill, as is my preference.  It would go well with any meat, especially pork or grilled chicken.  Or, in my case, a concession stand hot dog.  Hey, wine is not just for fancy food!
And that was our July Plonk selection!  I've really been enjoying this subscription–the wines are interesting and so far have been quite good.  I can't wait to see what we get next month!
What do you think about Plonk? If you want to give it a try you'll get a free bottle in your first box – use coupon code HELLOPLONK (excludes 2 bottle 3 month clubs)!
Visit Plonk Wine Club to subscribe or find out more!
The Subscription
:
Plonk Wine Club
The Description
: Plonk Wine Club is one of the top rated wine clubs of the month. Included in each subscription is 2, 4 or 12 bottles delivered to your or your gift recipient's doorstep every month. Detailed tasting notes and expert recipe pairings delivered with every wine shipment, and a Complimentary issue of Imbibe magazine.
The Price
: $50.00 per month