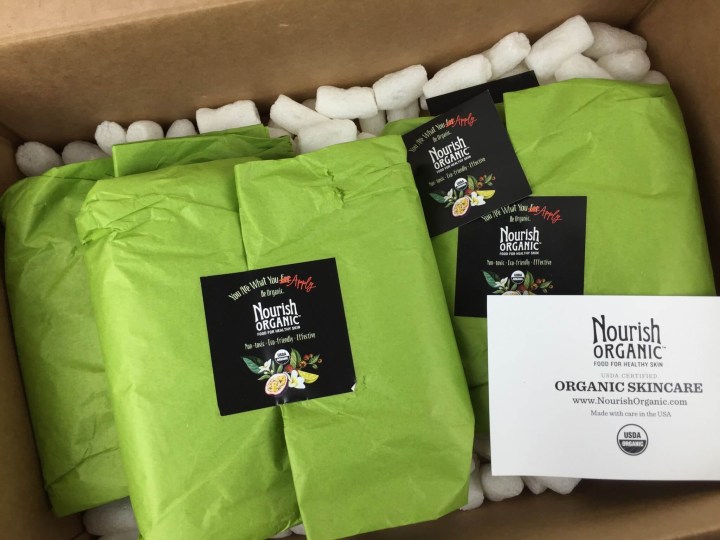 Nourish Organic generously sent along some products for me to test out – and 2 extra sets! See giveaway details at the end of the post!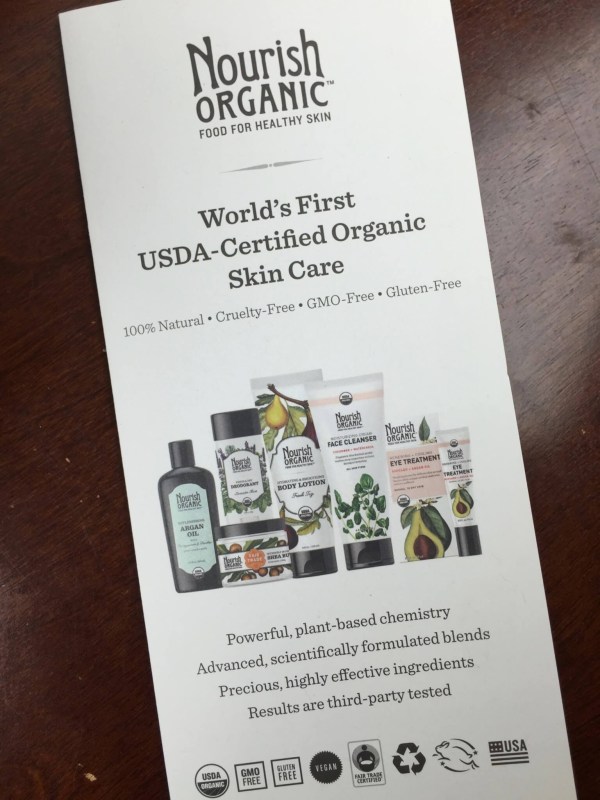 Nourish Organic claims to be the world's first USDA-Certified Organic Skin Care and is 100% natural, cruelty-free, GMO-free, and gluten-free!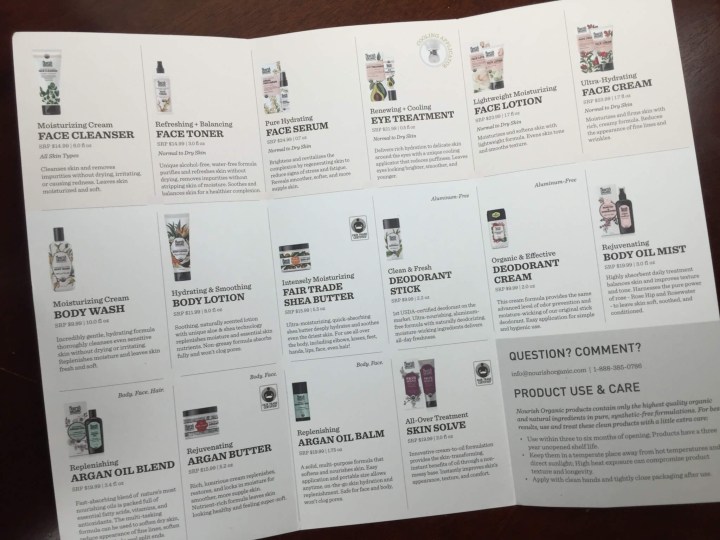 I was really happy they included a brochure of their whole line – I am SUPER intrigued by their deodorant lines! They have cream and stick, and both are easy to apply (i.e., you don't have to dip your fingers in it). With scents like Almond Vanilla & Fig, how can you resist? I definitely need to try these!
I didn't really put these in order that you would apply them to your face, but here are the primary items in the basic regimen from Nourish Organic!
Pure Hydrating Argan Face Serum ($24.99) Oh this looks familiar! We met you way back in February 2014 POPSUGAR Must Have Box (seriously don't look, those photos are obscenely bad!). With Moroccan Argan oil, apricot kernel oil, and rosehip oil to hydrate, clarify, and brighten! I should note that the lotion and serum do contain sweet orange oil which irritates my face, but not the rest of my skin. I use this product on my chest.
Renewing + Cooling Eye Treatment ($21.99) I've a photo of the cooling applicator tip below – Love that, and I'll keep it in my desk to refresh my tired eyes. It's hydrating but not greasy and didn't travel on my skin!
Moisturizing Cream Face Cleanser ($14.99) I totally expected this creamy cleanser to foam, but it didn't! It also didn't leave my face feeling stripped, and it's packed with antioxidants from cucumber and watercress extract!
Lightweight Moisturizing Face Lotion ($23.99) This is a relatively lightweight lotion (even though it says normal to dry skin) that incorporates argan oil for hydration.
Refreshing + Balancing Alcohol-Free Face Toner ($14.99) I love spritz on toners, they just make my life so much easier. This toner is completely non-drying and I happily used it as a face spritzer without even wiping it off!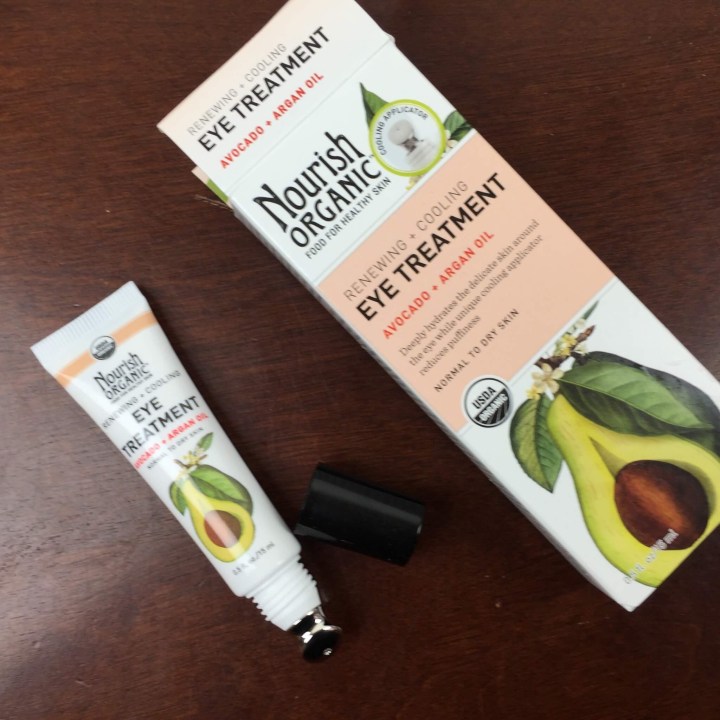 I really like this line, their commitment to quality and the organic ingredients!
What Nourish Organic product most interests you? I'm definitely hoping to see that deodorant pop up in a natural beauty (or regular box!) soon!
Enter the giveaway to win and use the referral link in the widget to share with a friend (and earn extra points for the giveaway!).
Hello Happies is where we review things that aren't subscriptions, or otherwise make us happy!