New coupon code for OwlCrate: Use code WELCOME15 to save 15% off your first order!
If you've missed them, check out the spoilers so far for the OwlCrate July 2016 box! The theme is GOOD vs. EVIL!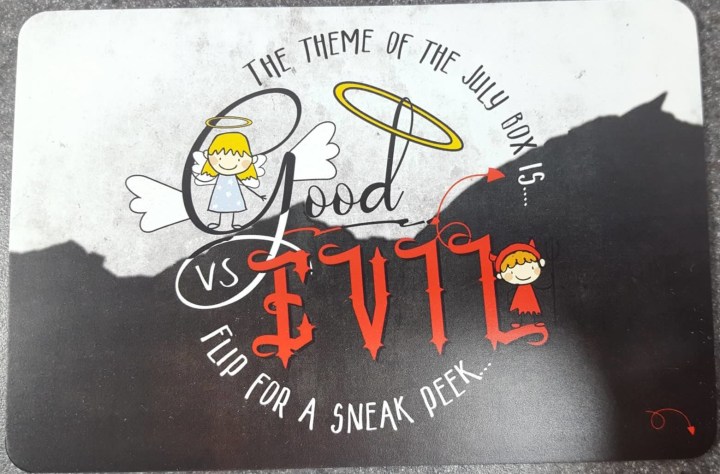 The July box is now available!! This is a very special box. We will be sending out two different boxes. One box will be inspired by our favourite heroes, and the other will be inspired by our favourite villains. It is a complete surprise which box you will receive, and we can't take requests for a certain box. Each box will contain the same book and exclusive promo items though! Both boxes are equally awesome and have very similar items and equal value. The book we'll be sending next month is an incredible read about humans and monsters, and the blurred lines that separate the two. This is an extremely anticipated release and we can't wait to send it out! Also, if you like Harry Potter, Star Wars and Alice in Wonderland, this is the perfect box for you! ? REMEMBER: if you are already a subscriber you do NOT need to sign up again. Your account will automatically renew! ? Spots for July will be very limited so if you're interested make sure you sign up early! ?
Also, there will be a full size Funko POP! in the box!
Visit Owl Crate to subscribe or find out more!