Luxe Pineapple Post is a monthly beauty subscription box that features 4 or more beauty and beauty lifestyle items a month curated around a theme and packaged in a cute box. Items featured may include anything in the makeup, skincare, hair care, beauty accessory, jewelry, or clothing accessory categories and more.
Luxe Pineapple Post is $24 a month and is available in 1, 6, or 12 month options. Monthly subscriptions are billed on the 1st of the month; 6 and 12 month subscriptions will autobill after their term is up. Luxe Pineapple also has a shop where you can purchase items similar to the ones they send in their boxes and offers a rewards program on shop purchases.
My Luxe Pineapple Post arrived in a padded envelope and contained a pink box wrapped in pink tulle and had a product information sheet inside.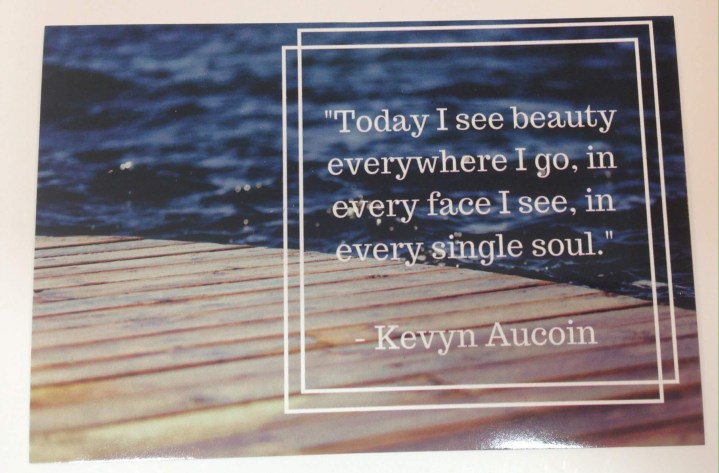 There was a card with a quote from makeup artist Kevyn Aucoin about seeing the beauty in everyone.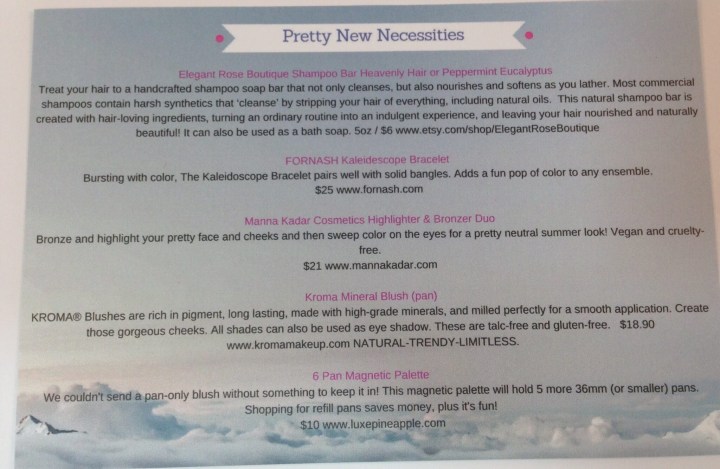 The flip-side of the card contained the product information and suggested retail price for each item along with the product's highlights and where you can purchase them in the future.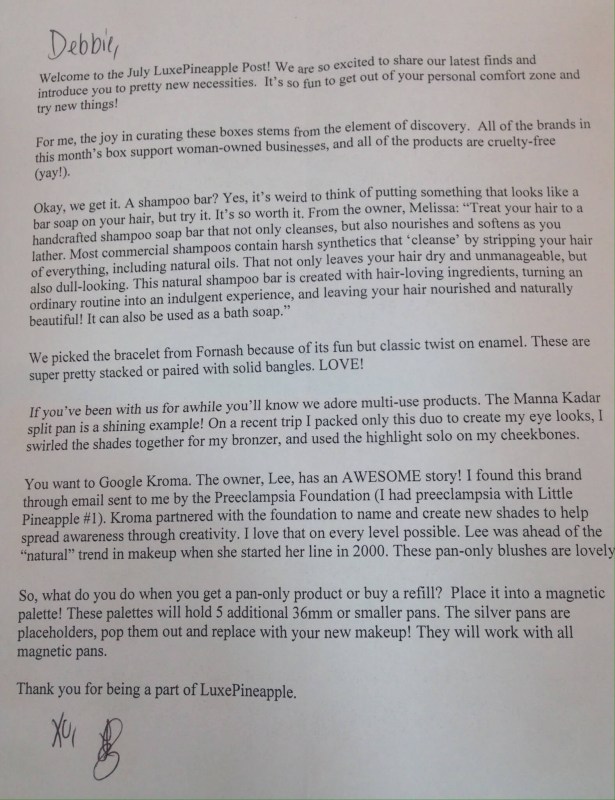 The July box included an introduction letter that explained the theme for the month and how the items in the box fit into that theme. This month's items are "Pretty New Necessities" and features items that are all cruelty-free and from woman-owned businesses. It also gave instructions on how to use the items in the box.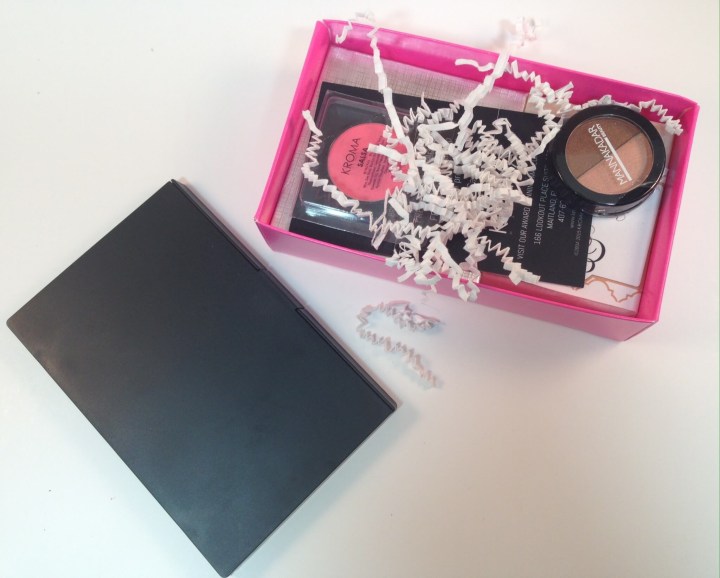 All of the items fit into the box this month, but I removed the palette so you can see what is underneath.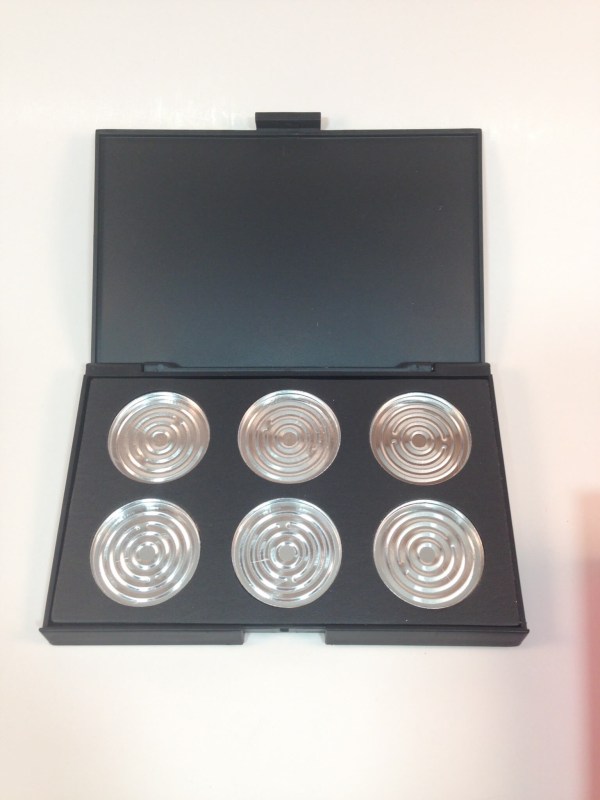 6 Pan Palette ($5.16 for a 12 pan) This was listed as a magnetic palette but it isn't. It has 6 aluminum pans that can be lifted out and a pan of makeup in size 36mm or smaller is supposed to fit inside. I couldn't find this exact item online so if you want to purchase one that fits 12 pans then feel free to use the link.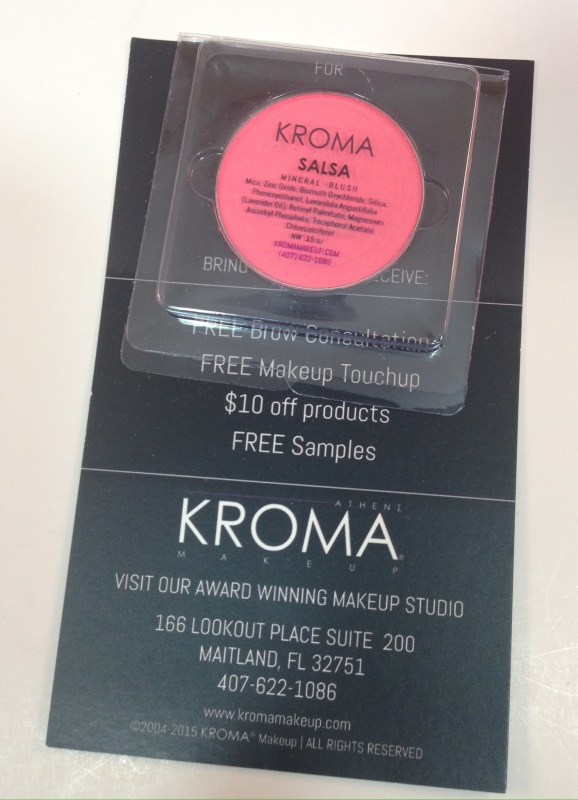 Kroma Mineral Blush Pan in Salsa ($21) Kroma offers a mineral-based line of cosmetics and this blush is highly pigmented but I was able to apply lightly and not look like a clown. I was confused by the value. This product sells for $21 for 1.5oz but the size I received was only .15oz, which would make this worth $2.10. When I started looking at my other blushes I realized that 1.5oz must be a misprint or else their other blushes are VERY large.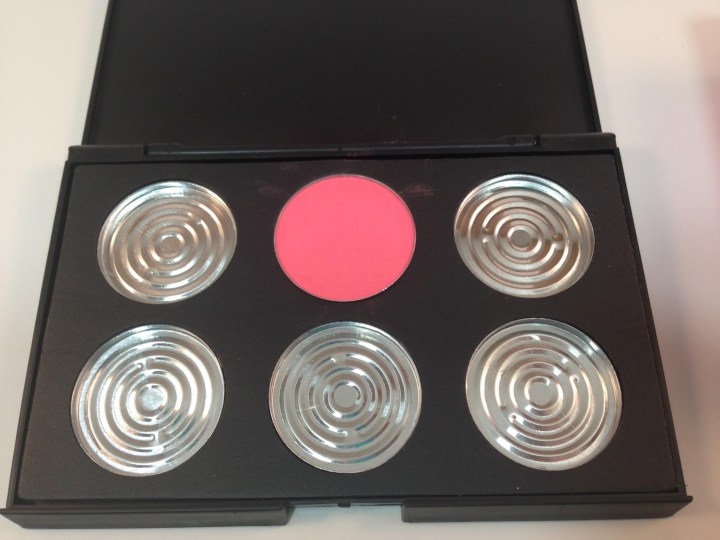 The blush fits easily in the pan (I popped out one of the aluminum pans first) and stayed in place. If I ever receive any other pan makeup I will simply add it to my lonely collection.
Manna Kadar Cosmetics Radiance Split Pan Bronzer and Highlighter Duo ($21) This is a 3-in-1 product that can be used as eye shadow, bronzer, and highlighter. I applied these products on my eyes and loved the colors. In an attempt at bronzing I mixed the colors and applied to my forehead and immediately regretted it since I just looked dirty. This is not a comment on the bronzer, just my poor application skills (and white skin).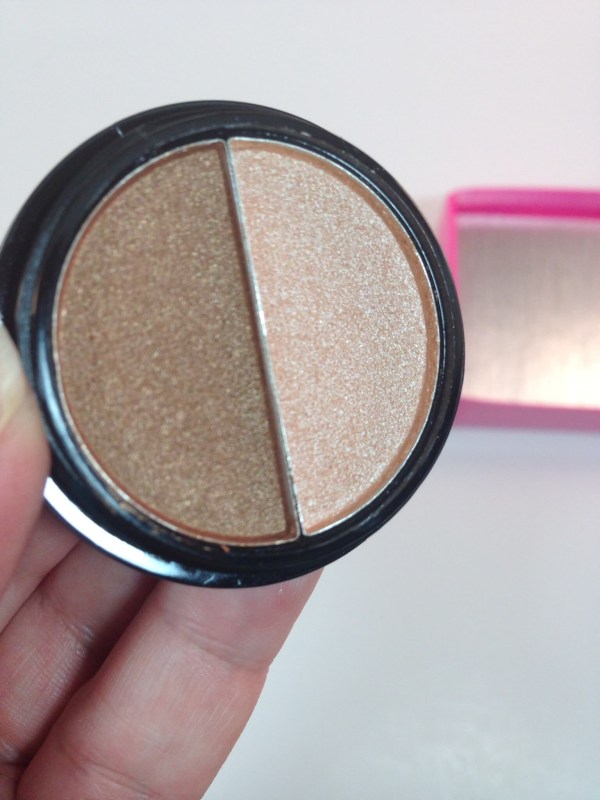 I loved the peachy shimmer shade, and the bronzer worked fine in my eye crease.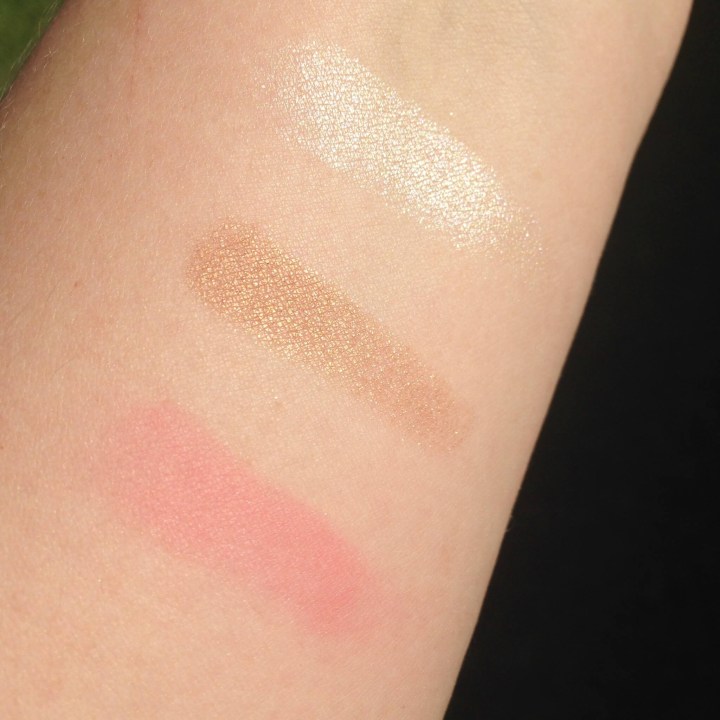 Here are the shades swatched on my inner arm. The highlighter is on top, bronzer is in the middle, and the blush is on the bottom.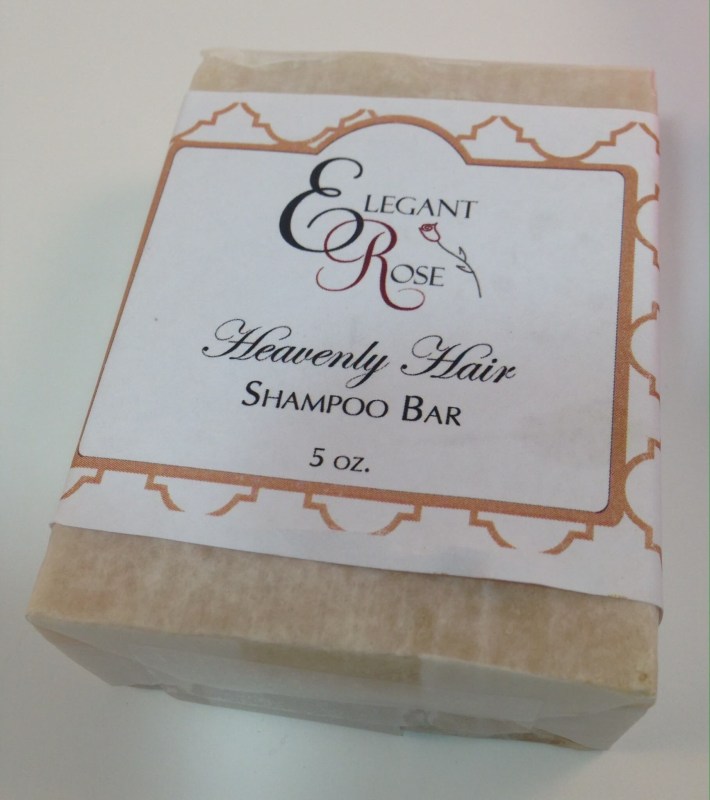 Elegant Rose Boutique Shampoo Bar in Heavenly Hair ($6) I was greeted with an herby aroma when I opened my box and it turned out to be a shampoo bar (others may receive the scent Peppermint Eucalyptus). It is handmade and has a lovely rosemary scent and is supposed to be moisturizing. The first 8 ingredients are either an oil or butter of some sort and I have super fine hair so I will use this as an extra lush hand soap. Shampoo bars work best with soft water so if you have hard water you may need to follow with an apple cider vinegar rinse.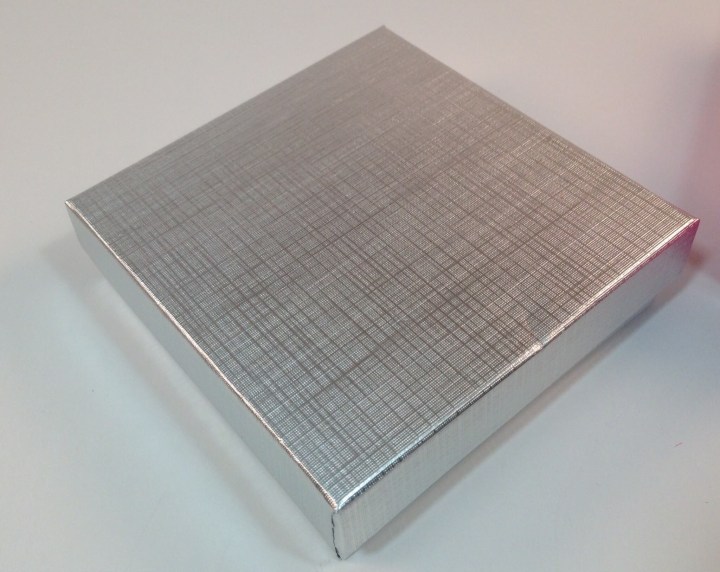 Ooooh, you know what this means. Jewelry!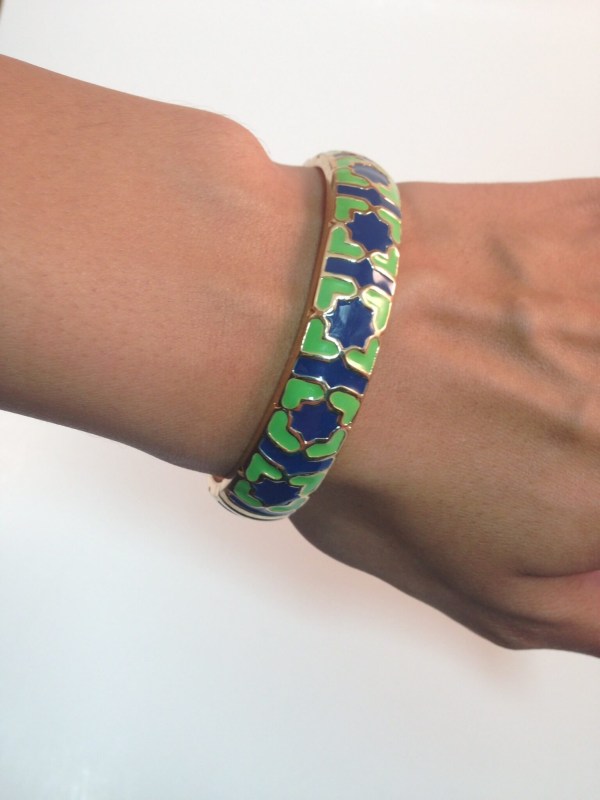 Fornash Kaleidoscope Bracelet ($25) I received the color green but there are 4 colors available so your bracelet may vary. This brightly colored bracelet would pair well with solid colored accessories such as gold bangles or thin bracelets.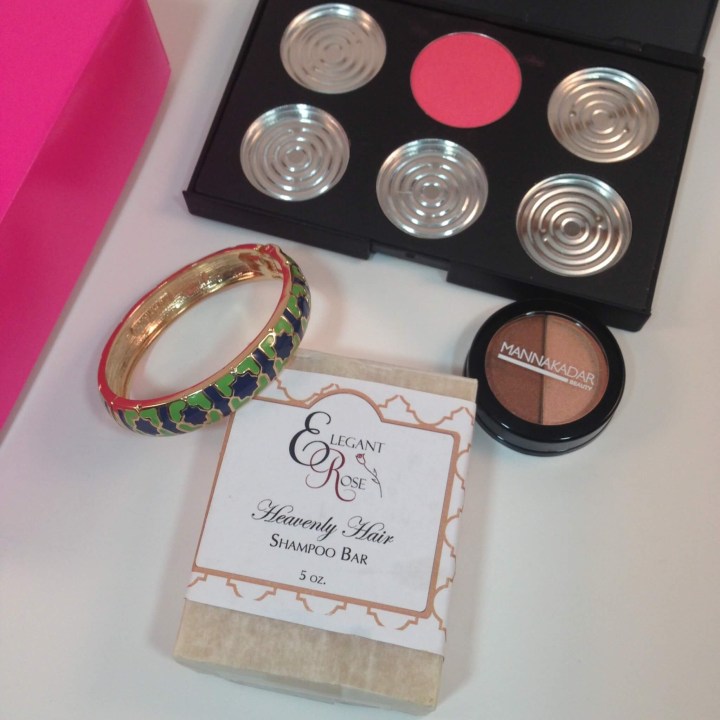 My July Luxe Pineapple Post had a value of $78! This was my third box and I feel like they send quality products, although jewelry is usually a miss with me personally. I love that they featured woman-owned businesses and sent cruelty-free products this month (although this is not necessarily a cruelty-free subscription box).
Have you tried Luxe Pineapple yet? Save $5 off your first box with coupon code HELLO5.
Visit LuxePineapple Post to subscribe or find out more!
The Subscription
:
LuxePineapple Post
The Description
: The thrill of beauty discovery brought to you monthly by LuxePineapple! Each month we'll send you 4 or more beauty and beauty lifestyle items packaged in a pretty pink box. Boxes can include anything in the makeup, skincare, hair care, beauty accessories, jewelry, clothing accessories, categories and more.
The Price
: $24.00 per month