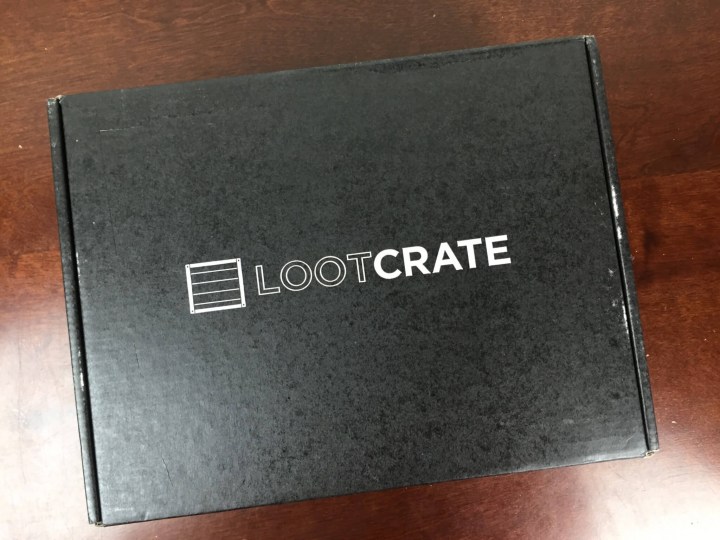 Loot Crate's theme for July was FUTURISTIC. Loot Crate is the original subscription box for geeks & gamers. Every month you'll get awesome geeky items curated around a theme for only $20 per month!
FYI – the SDCC Gallery of Heroes crate is available online until it sells out.
All the items in the July box! Interesting that all the items had something to do with space even though it wasn't really required by the theme!
Every Loot Crate box comes with the mini mag!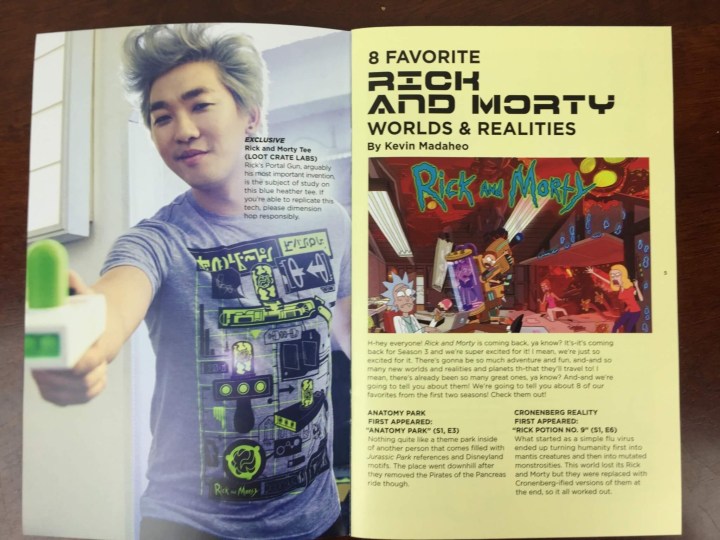 I love the content paired with the item information! I have actually been reading this mag because it's been really great the past several months. If you don't know about a particular universe you can delve a little deeper with the paired info – and maybe develop a new obsession!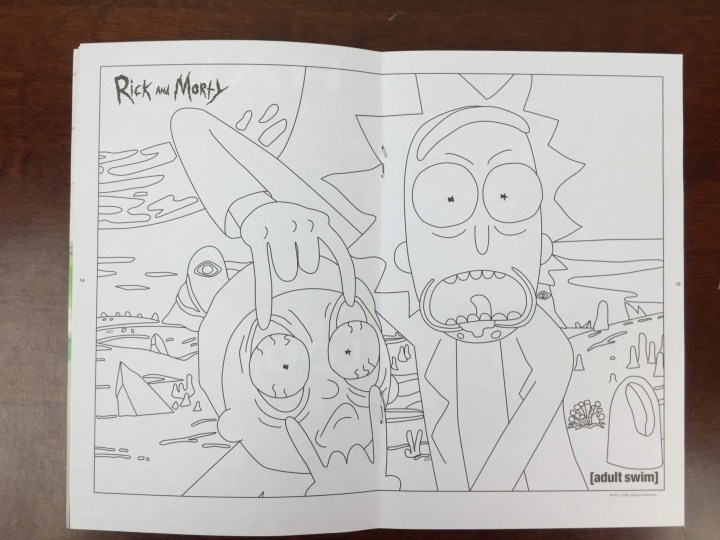 This month the mag had a coloring page (printed on the appropriate paper!!), a puzzle, and more!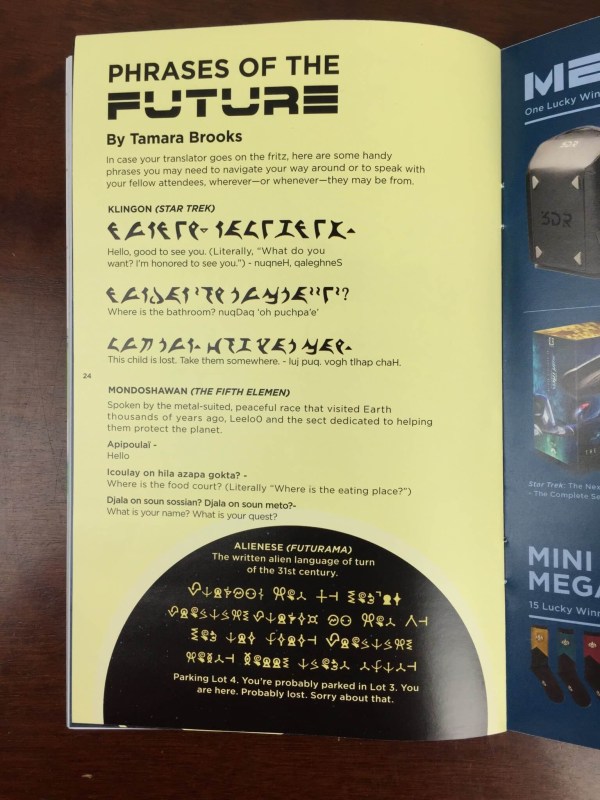 I approve of this message!
Live Long and Prosper Pin: Arguably one of the best pins Loot Crate has ever produced!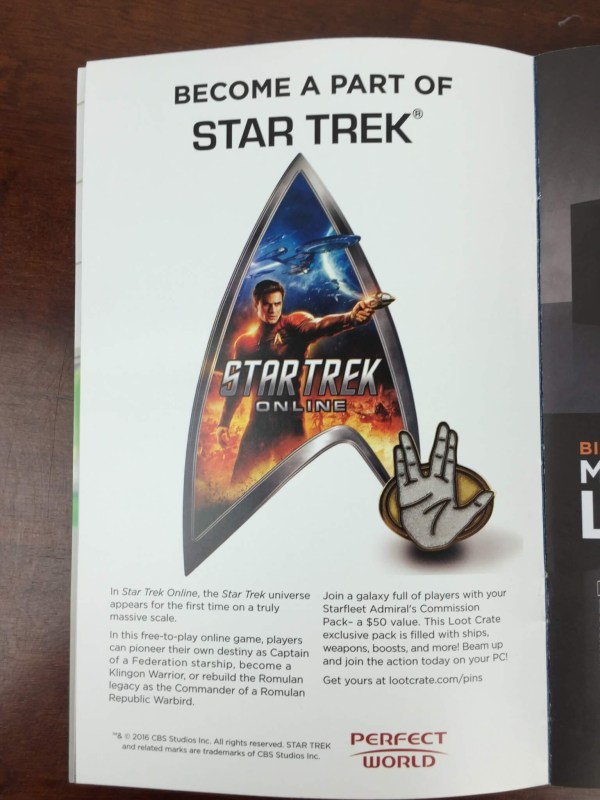 The Exclusive Loot Pin unlocks bonus digital content – this month you get the Starfleet Admiral's Commission Pack ($50) for Star Trek Online.
The box folded out to make an awesome platform for your gear!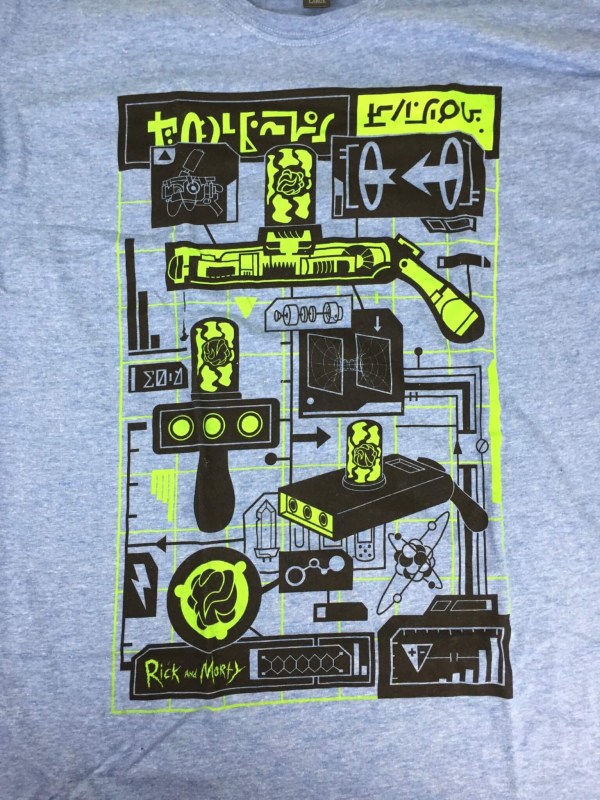 Rick and Morty Tee: This clearly provides you everything to know (at least in animation-land!) to re-create Ricks' Portal Gun! Cool shirt and great for geeks who don't know anything about the franchise, because, well… it's pretty geeky! Fist pump.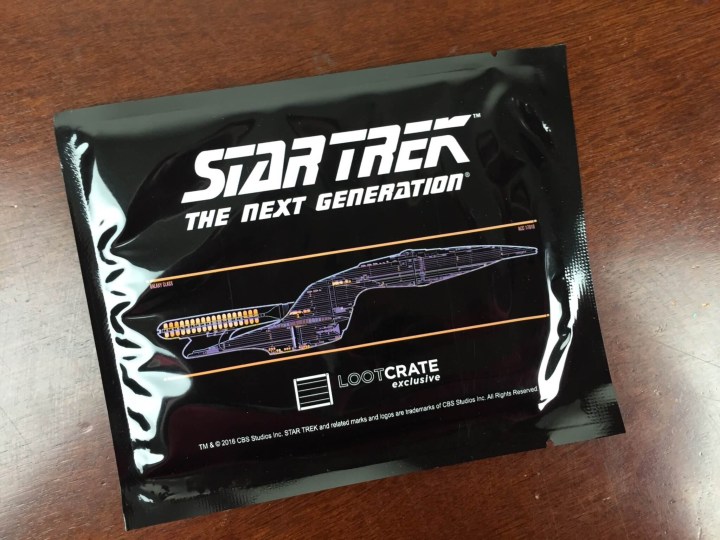 Exclusive Star Trek Dedication Plaque Replica Decal: 4.5×3, it's like a giant puffy sticker.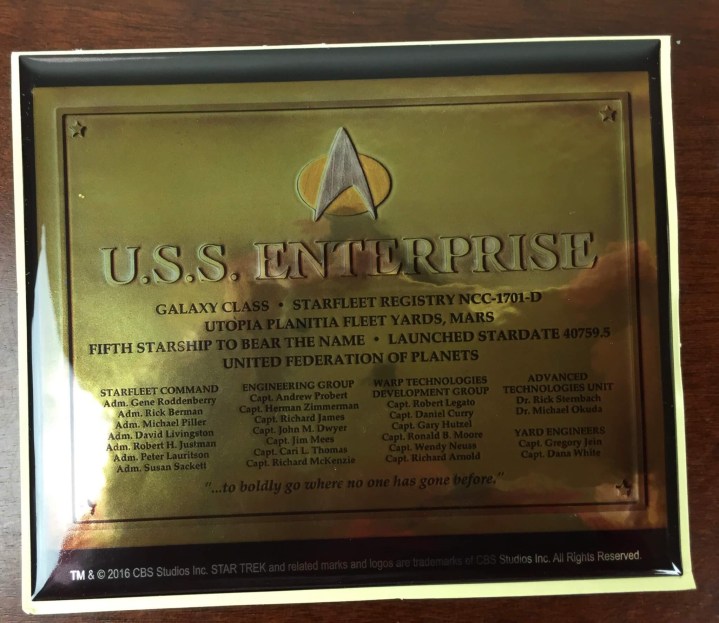 This thing is so shiny! I am totally addicting it to my wall when we are done painting!
VAliant Comics' 4001 AD #1 Exclusive Variant Cover: This is a great inclusion and Valiant is so high quality. I am really looking forward to seeing these guys on the big screen. My desire for comics-based movies is basically insatiable!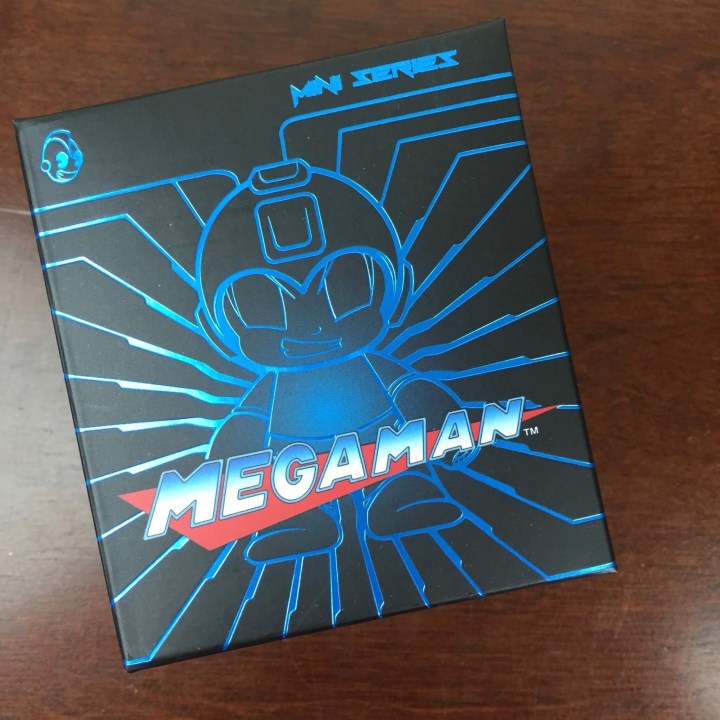 Kidrobot 3″ Mega Man Red Variant Figure: This is labeled as exclusive and I'm not sure why, because it's totally available in the box, but everyone got red.
Perhaps the slight pearlescent sheen that makes him exclusive?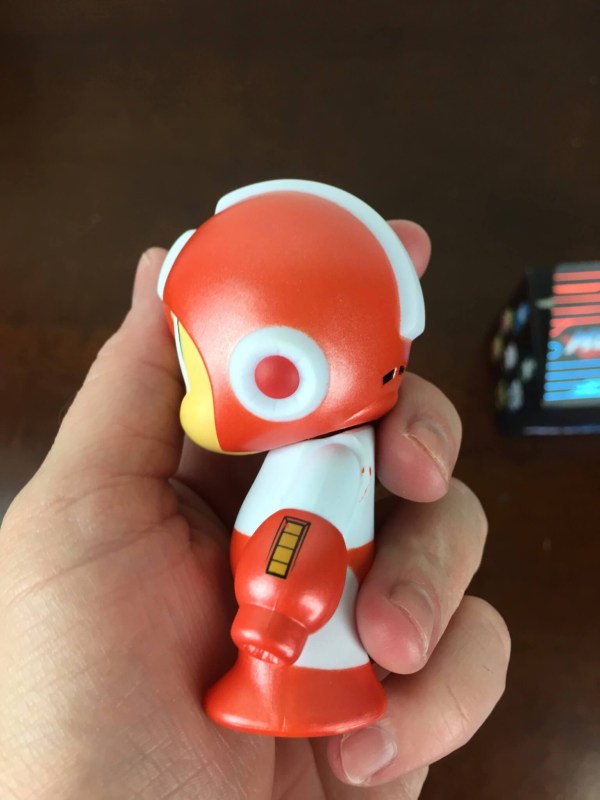 Nice detail, although mine has some extra paint on the back.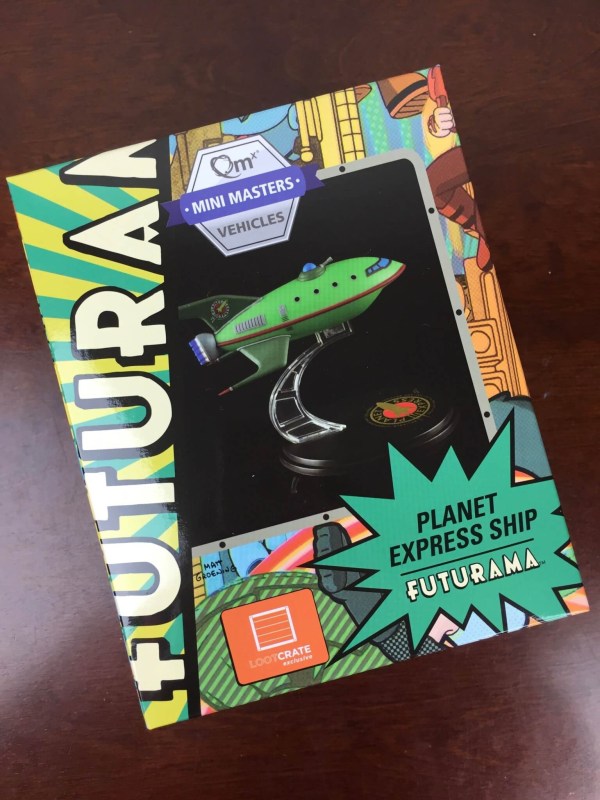 QMx Futurama Planet Express Ship Model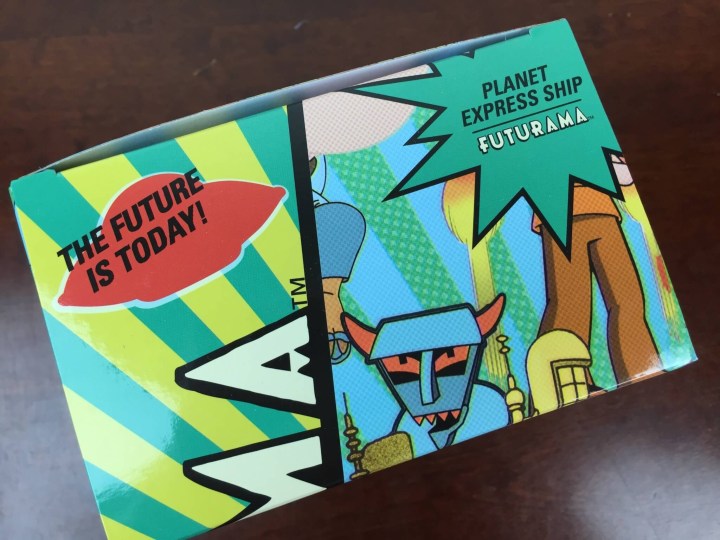 The future is today!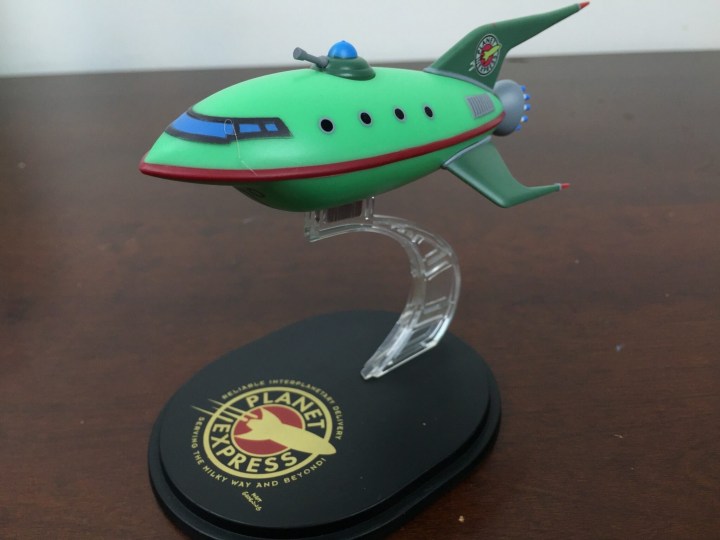 The detail and color on the ship is fantastic!
It affixes to the stand via magnet – something I haven't seen before.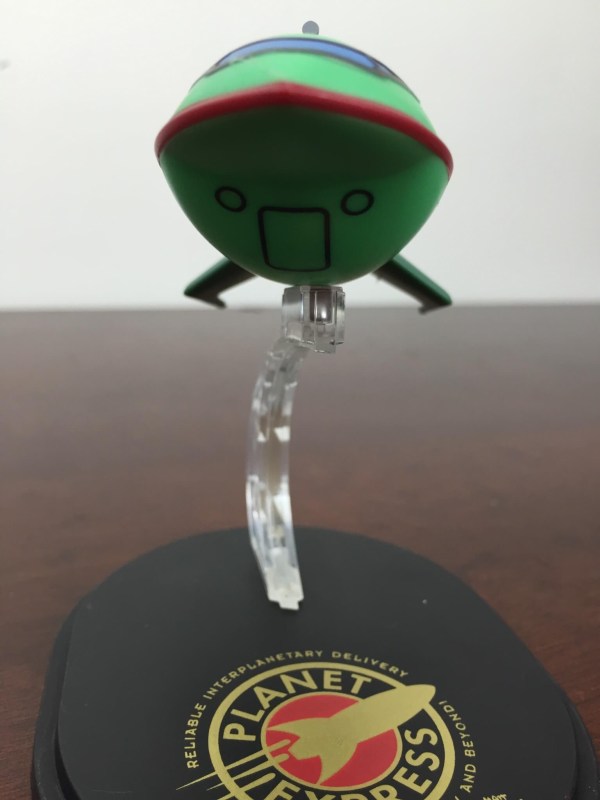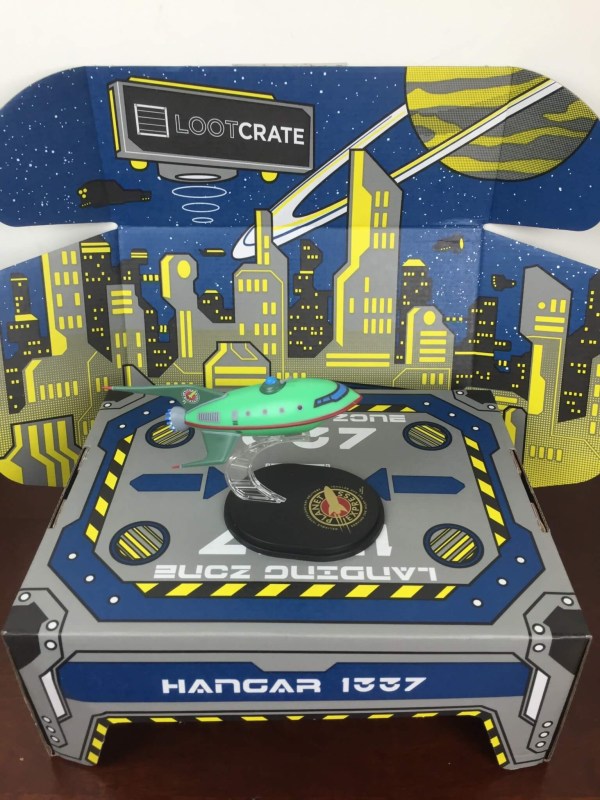 I love how the ship can achieve flight immediately because of the magnet – makes it a great desk toy for secret mid-day geeking!
This was a great box! I don't have any particular affinity for any of the franchises except Star Trek (I am a crusty geek!) but the items were all awesome nerdy pieces and it's really tough to beat at $20 per month!
If you want to see spoilers for upcoming boxes (still waiting on August Loot Crate Spoilers!) or reviews or information on the other boxes in the Loot Crate family, be sure to check out our Loot Crate page!
What did you think of Loot Crate this month? Save $3 on any Loot Crate subscription with code SAVE3 or save 10% on a longer subscription plan with promo code HELLOSUBSCRIPTION.
Visit Loot Crate if you'd like to subscribe or find out more!
The Subscription
:
Loot Crate
The Description
: Lootcrate is a subscription box full of gamer-ific loot for geeks and gamers. Past crates have included figurines, candy, stickers, gift cards, accessories, more figurines, buttons, books, postcards, shirts, stickers, games, you name it, all with a geeky, game-y flair.
The Price
: $19.95 per month