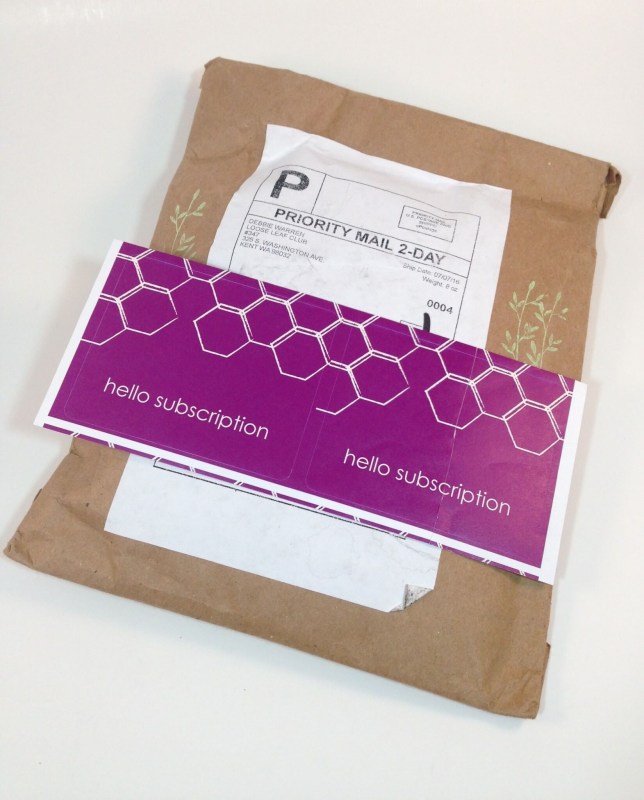 Loose Leaf Club is a monthly tea subscription service that sends a selection of 2 different loose leaf teas, 1 blend, and 1 sample. It is $25 a month for a recurring subscription, or get a discount on a 3 or 6 month sub. All subs renew at the end of the term.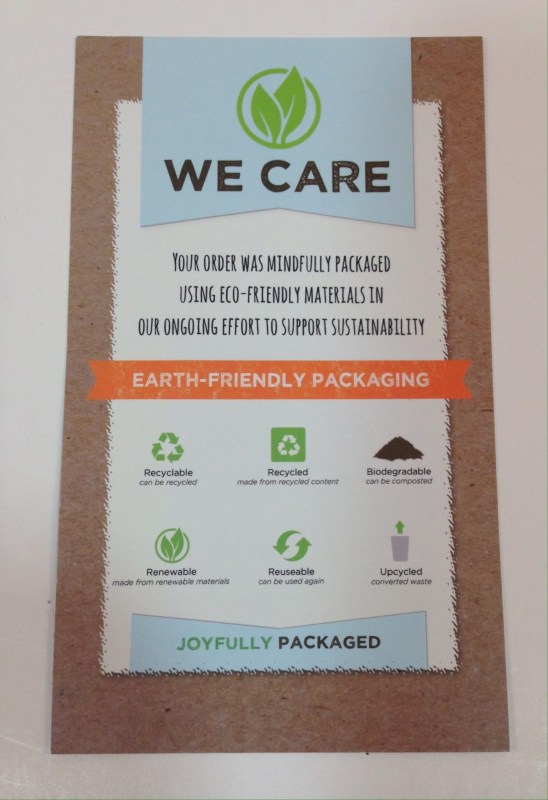 My teas arrived in a brown paper eco mailer and had a little info card on the earth-friendly packaging.
There was a product information letter that listed the 7 different teas that were sent this month, plus tasting notes. This was extremely helpful and I was surprised to see that my own tasting notes were mostly the same.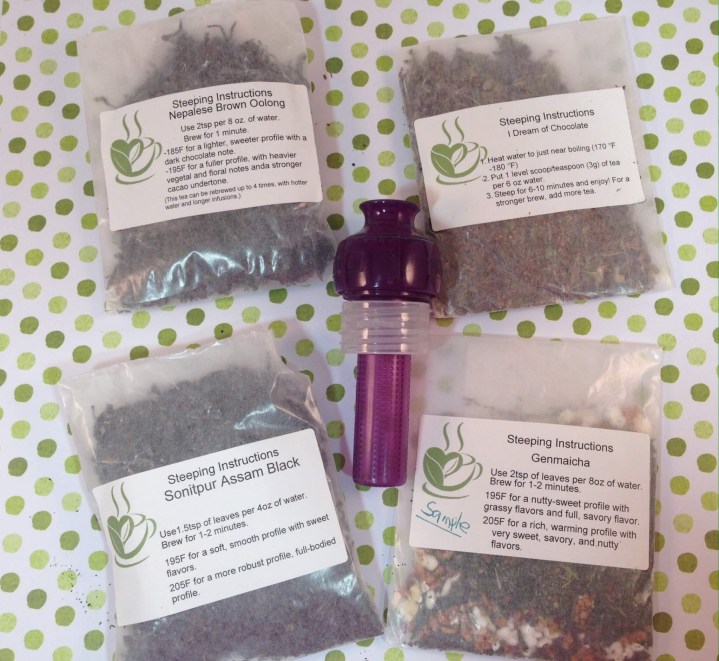 I received 3 bags that are supposed to contain 1 oz each of tea (my digital scale needs batteries) but I measured one of the bags of tea in a measuring cup and there was over a half cup of tea leaves inside. I also received a smaller yet still generously sized sample that was clearly marked. There was also a bonus Steep & Go water bottle filter. The teas were in a wax paper envelope and had a resealable sticker closure.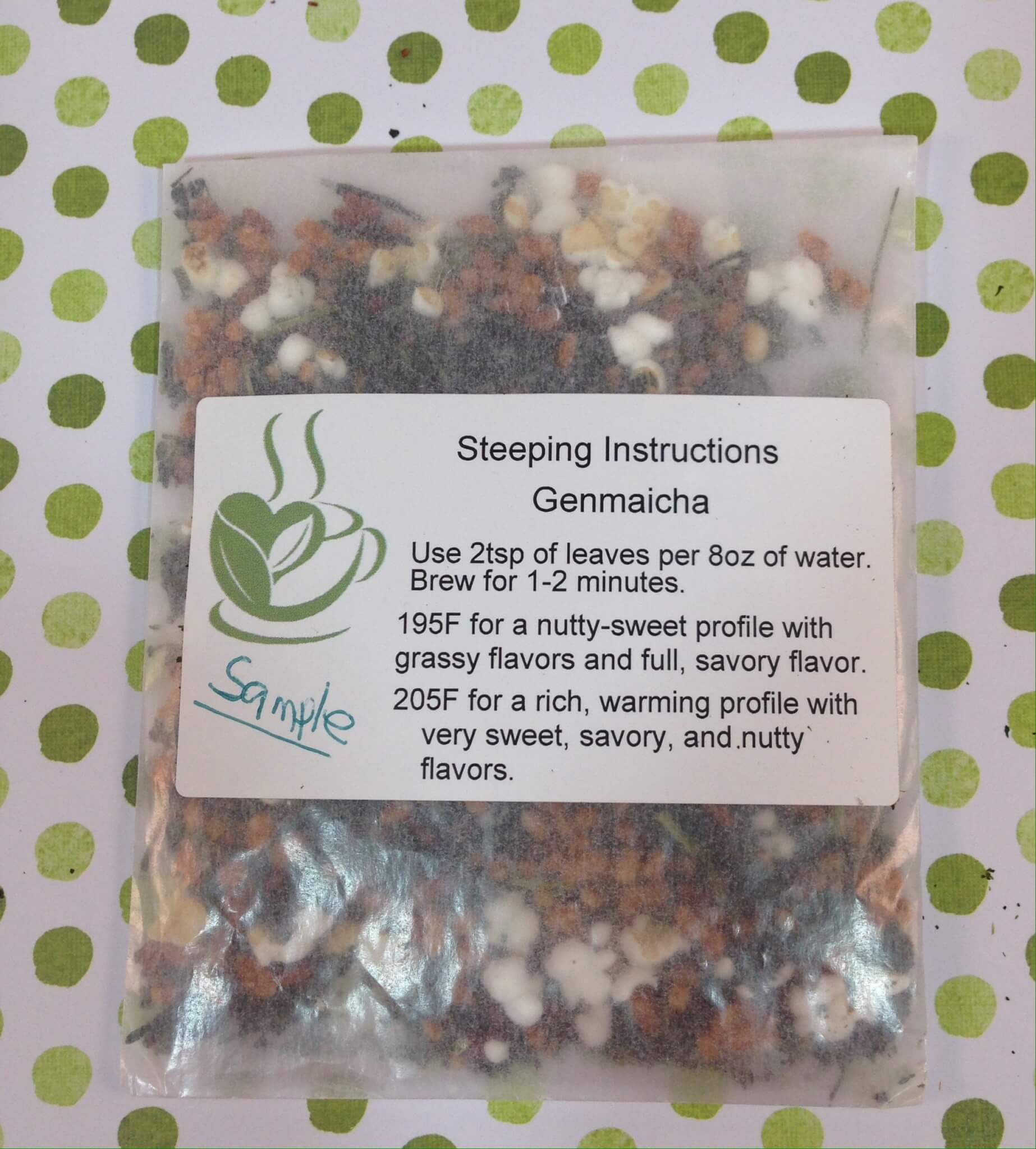 The brewing instructions were clearly marked on each package. It is suggested that you brew your tea with water at certain temps but since it isn't practical for me to use a thermometer every morning to make my tea I went online to find some tips. Water begins to steam at 170°F, begins to bubble at 185°F, and boils at 212°F.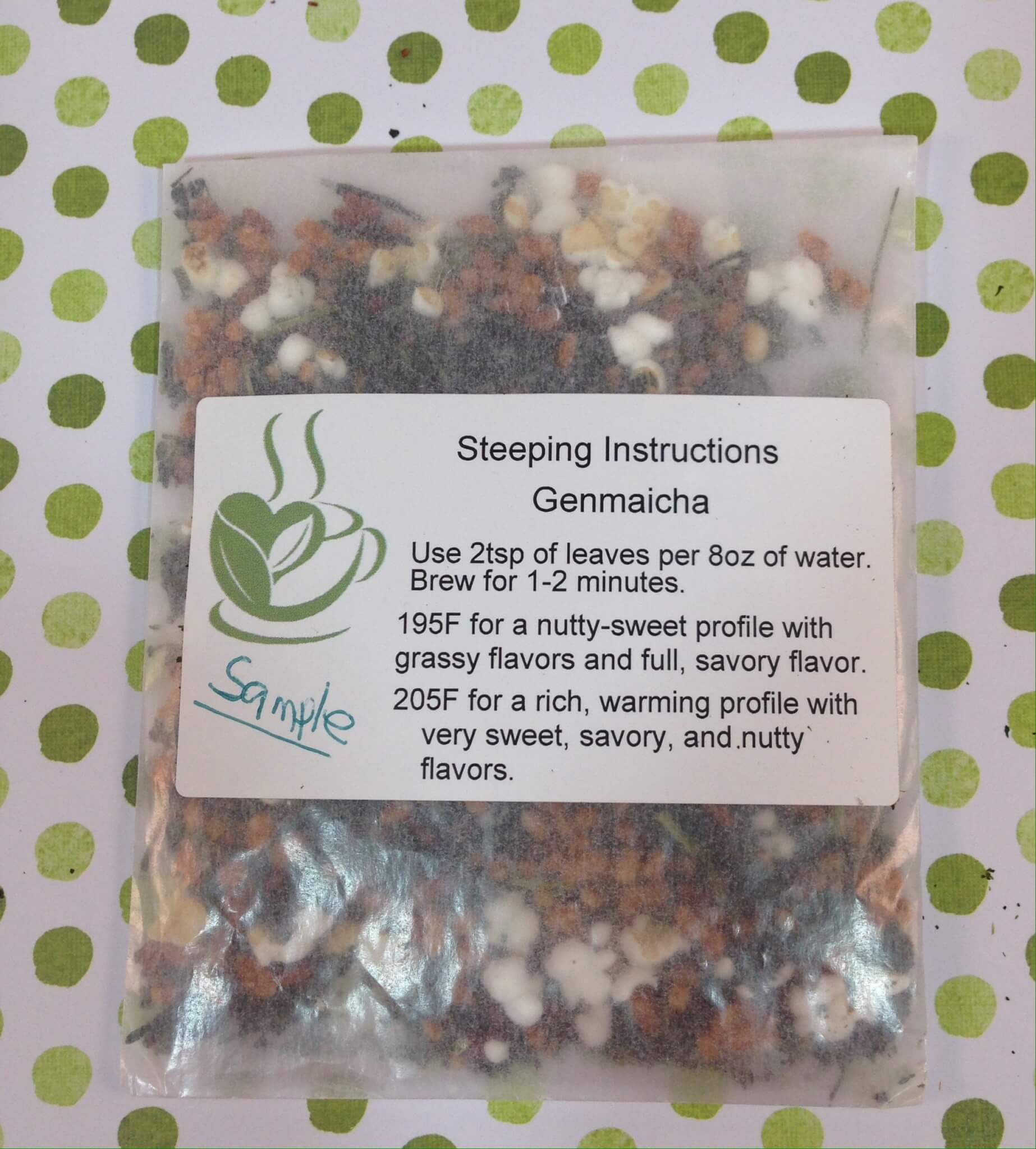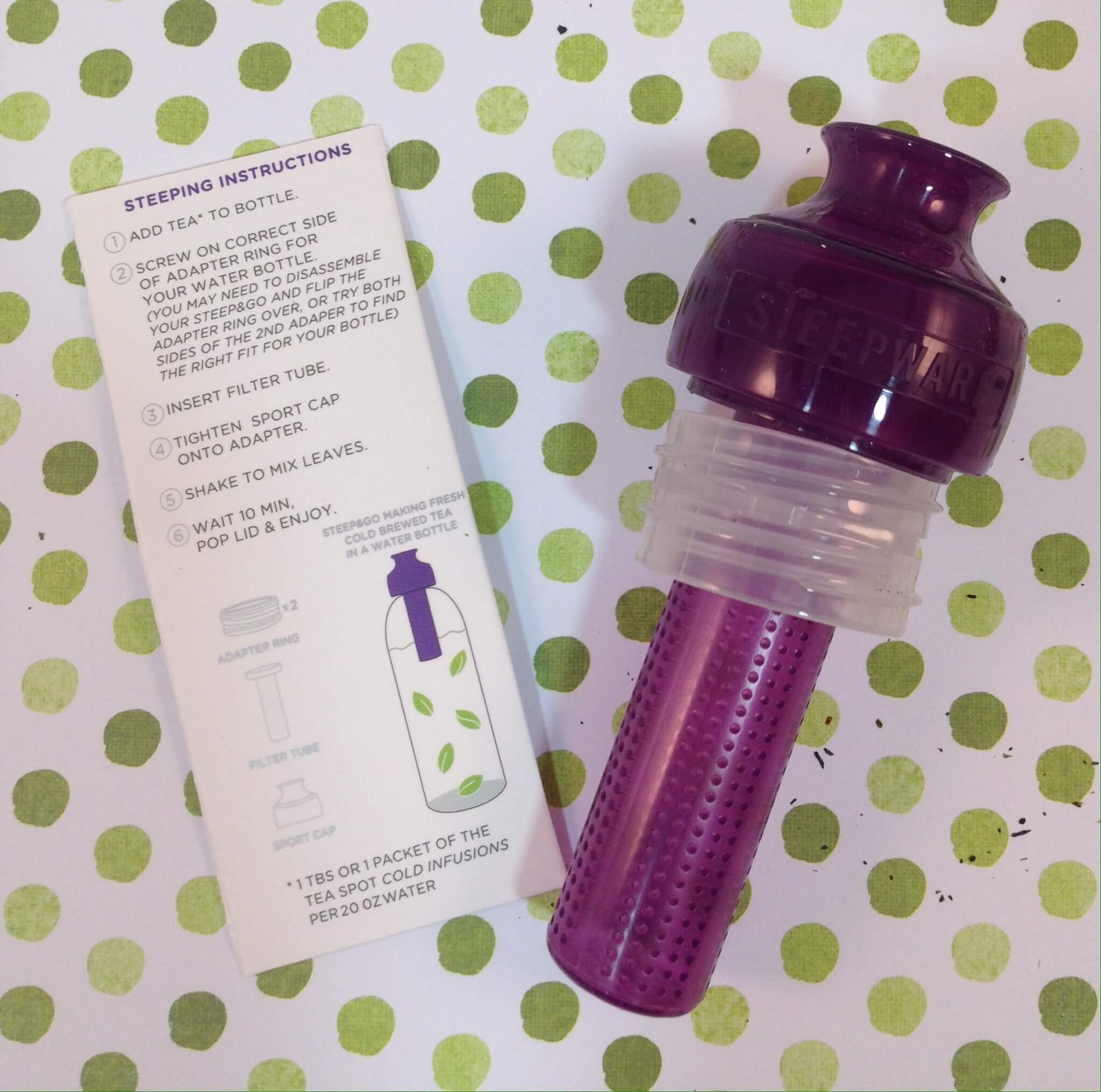 Nepalese Brown Oolong is a nice afternoon pick me up. It had a light flavor and wasn't bitter at all. I usually drink strong black tea (PG Tips) and add sugar and half-and-half. I do this every. Single. Morning. You know how some people can't function without their morning cup of coffee? I am like that, but with tea. I also love half sweet iced tea and occasionally purchase teas from the bulk jars at the upscale grocery store. This is like one of those upscale teas. I didn't even add sugar, it was that good.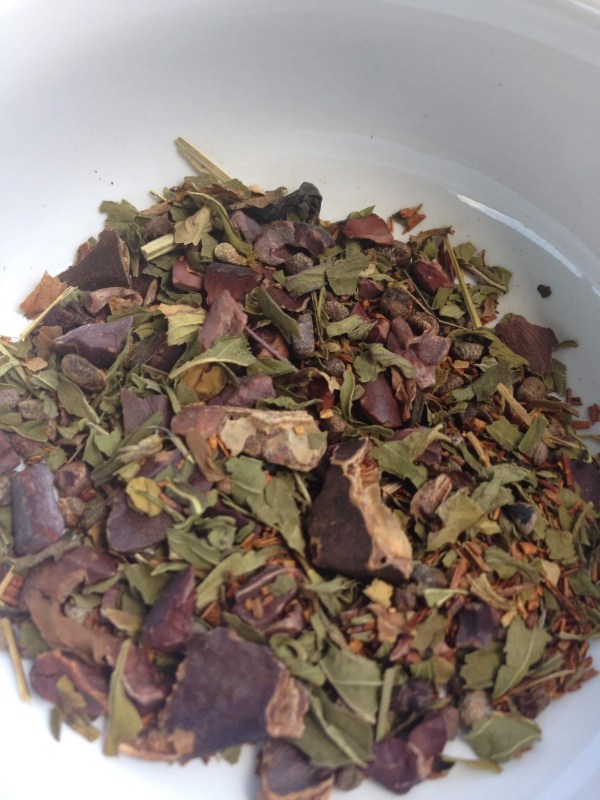 Next up was I Dream of Chocolate, a rooibos and honeybush (a cousin of rooibos) tea that doesn't actually contain any true tea (camellia sinensis) and is caffiene free. It contains peppermint and cacao nibs (which may actually contain some caffeine) and is sweetened with organic stevia leaf. It was very smooth and had more of a spice flavor to it, maybe it was the cardamom or possibly cinnamon or even nutmeg. It was delicious.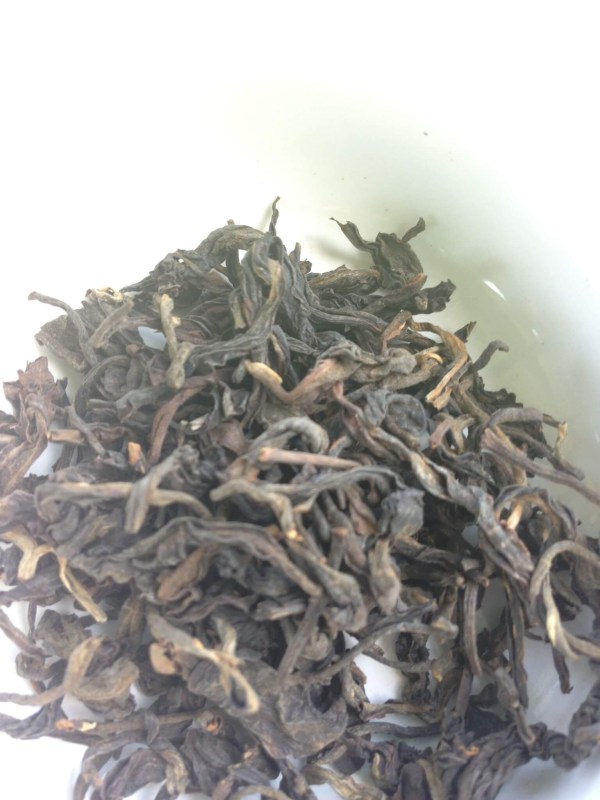 Sonitpur Assam Black Tea tasted smooth and was not bitter at all. Again, I drank it straight up, no sugar needed. I was amazed at how much the tea leaves expanded while brewing. These are whole leaf teas and not tea dust like some brands (I'm looking at you, Lipton).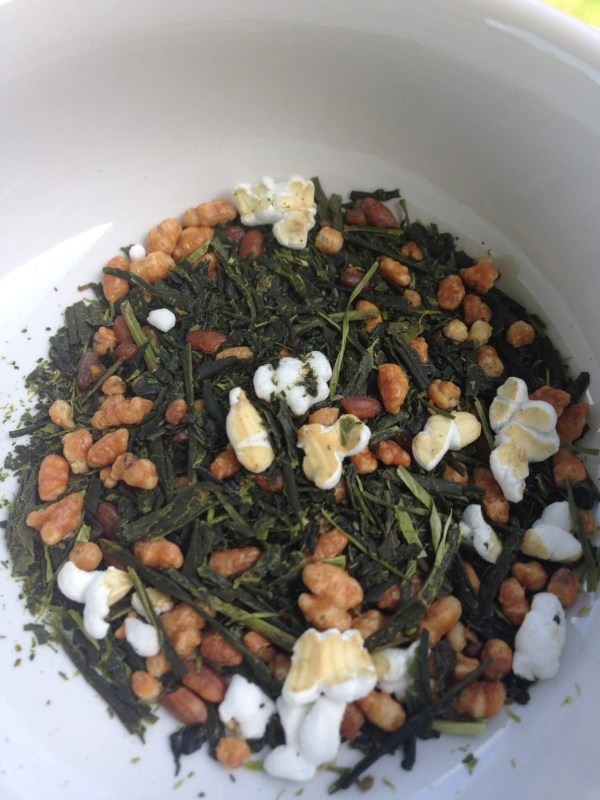 Genmaicha was my sample this month and was not well received in my household. I have had a type of this tea before and I know that the popcorn looking pieces are actually popped brown rice! This has a green tea base but the overwhelming scent and taste was of seaweed. I have never thought of tea as being savory, but rather something to be sweetened, but this reminded me of miso soup from the Japanese restaurants. I tried offering it to my daughters but they gagged at the scent alone and refused to give it a try. If for some reason you find that you can't stomach one of your teas, let customer service know and they will send an extra tea the following month.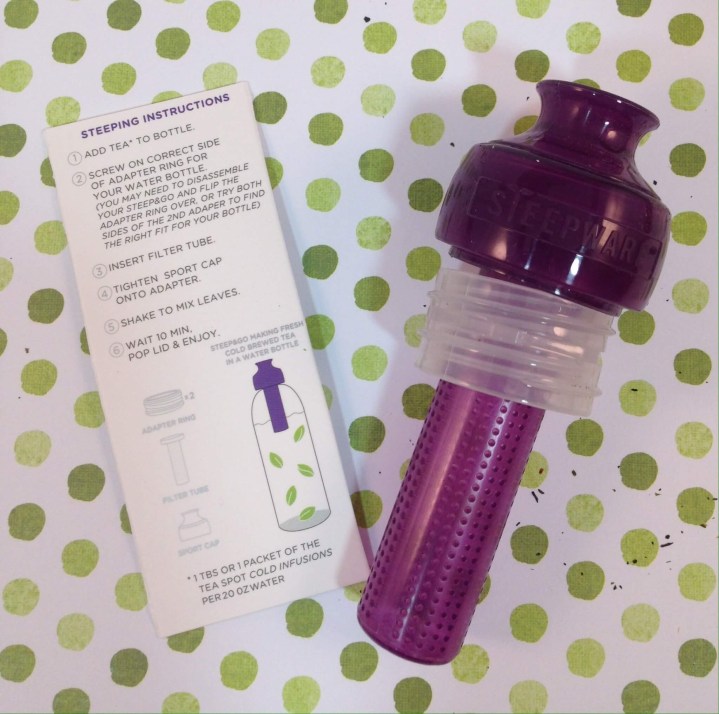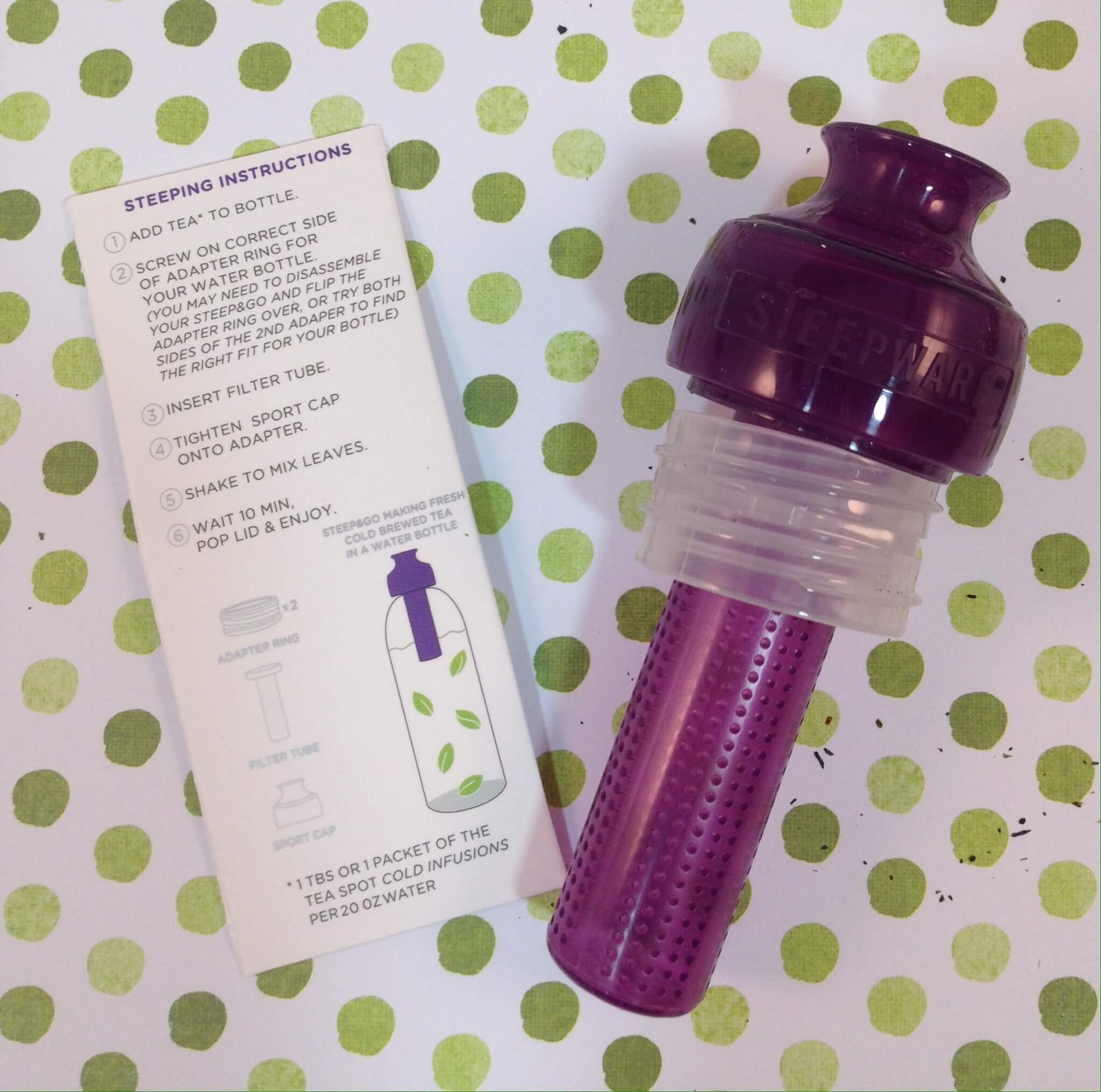 Steep & Go Water Bottle Cold Brew Tea Infuser ($7.95) It took me a while to figure out how to put this on my water bottle but I finally got it to work. This probably won't get much use from me because it was hard enough just trying to get the tea leaves in the water bottle itself. As you drink through the spout the filter catches the tea particles so they don't end up in your mouth and it worked effectively.
I used a peach herbal tea that I had hanging around in my tea drawer in my water bottle experiment. Yes, I have a tea drawer.
I loved the sentiment on this hang tag and it sums it all up for me. My morning cup of tea is something that I look forward to every day and it was fun to shake up my routine a bit with the new teas that I received from the Loose Leaf Club. Each tea can be brewed up to four times each but I personally just use my leaves once and then place in the compost heap. I don't own a tea strainer since I usually enjoy the convenience of tea bags but there are various strainers, baskets, and bags available at your local store or upscale grocer. I brewed my tea in the cup and then poured it through a fine mesh strainer into a different cup. I should have poured the blends through a coffee filter instead since I ended up with little spice particles in my cup but that was user error.
The store part of the LLC website is under construction so I wasn't able to price the teas. Also, in the future I would like to see the ingredients included for the blends, either on the tasting notes sheet, tea packet, or online.
What do you think of Loose Leaf Club?
Visit Loose Leaf Club to subscribe or find out more!
The Subscription
:
Loose Leaf Club
The Description
: Each Loose Leaf Tea selection contains 3 oz. of tea (including 1 blend) , equal to about 40 cups plus one tea sample.
The Price
: $25.00 per month