LOLJerky is a monthly subscription box for all beef jerky lovers. The subscription costs $7.50, $15, or $21 per month (plus $2.75 shipping), depending on whether you choose to receive 1, 2, or 3 bags of jerky. Each box delivers premium quality beef jerky made using beef  only from natural grass-fed cattle from the best local ranchers around the USA.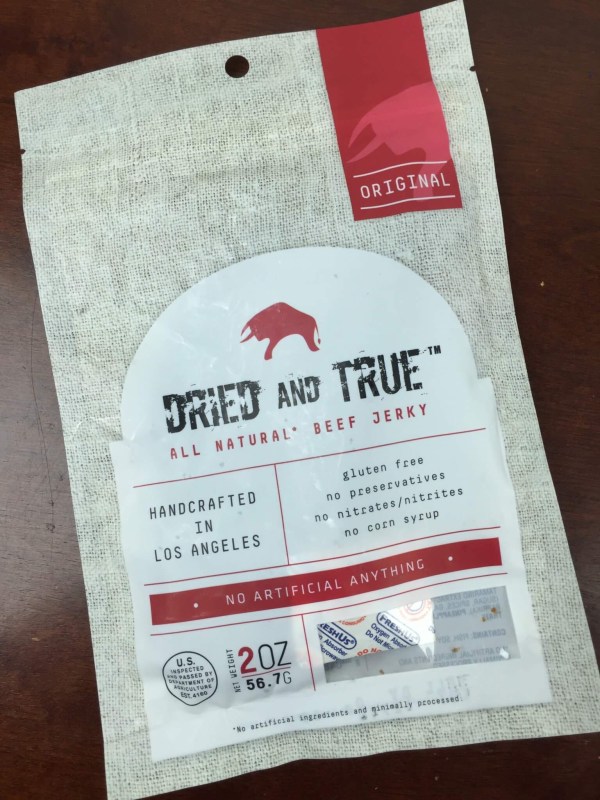 Everything in my single-bag June 2016 LOLJerky Box!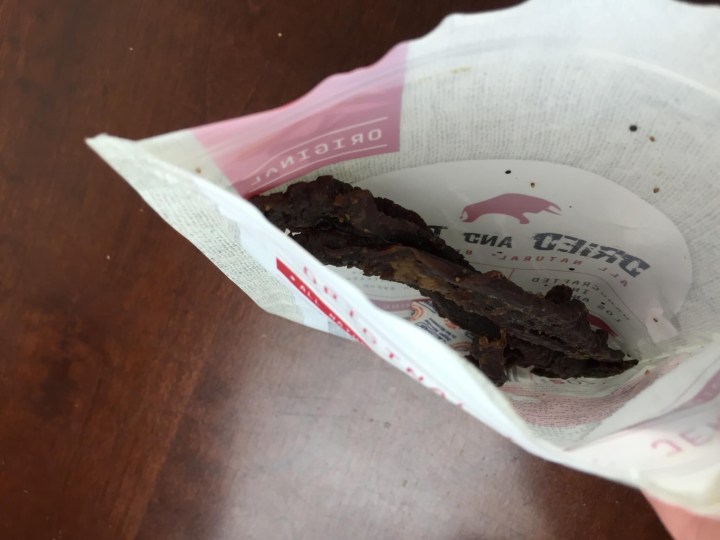 Dried and True All Natural Beef Jerky (2 ounce) ($8.33~) This was really weird. First of all, this brand has its own subscription box! See our review of it here. Jerky's the same:
Original: Really tender and sweet – not spicy at all. You can taste the soy a bit, it's a good all around marinade!
They have updated the packaging, which is nice. But I also paid a nice little premium to get it in another subscription box, and it's almost laughing at me that I got one bag delivered. Premium jerky is expensive (and delicious – I downed the entire bag in a few sittings) but I should probably pay closer attention and get more bags per box! It's nice, however, just to have a little treat once in a while.
I'm looking to see more brands I haven't tried yet from this subscription! Have you tried LOLJerky? What was your favorite jerky?
Visit LOLJerky to subscribe or find out more!
The Subscription
:
LOLJerky
The Description
: We deliver only the highest of quality beef jerky to your door monthly. Our box of jerky is carefully selected from all natural grass-fed cattle from only the best local farmers and ranchers here in the USA.
The Price
: $10.25 per month