L.V. Kiki is a high quality fashion accessory subscription box featuring 4-6 accessories for $19 a month with free shipping. The website boasts shoppable collections from head to toe with affordable prices. This months box was bigger than normal and not in the signature L.V.  Kiki box.
I look forward to this box because I love to accessorize and there is so much fun stuff that adds variety to my style.
Information card does not give details about the contents of the box just how to stay connected via social media.
I love how this box arrives neatly wrapped in tissue paper then in individual bags, feels like getting presents each time. The bags are sheer enough to allow me to see what is in the package but still keeps me guessing on other items. I also like that I can reuse the bags and they keep necklaces and other delicate items from being damaged.
L.V. Kiki is on top of the hat game, this Panama style hat is so much cuter in person than in pictures. The cap is tightly woven but the brim is a bit looser and always some manipulation. I only wish this had come in a slightly larger box so the brim wasn't all bent, I'm currently letting it sit on the table in hopes that the brim will settle.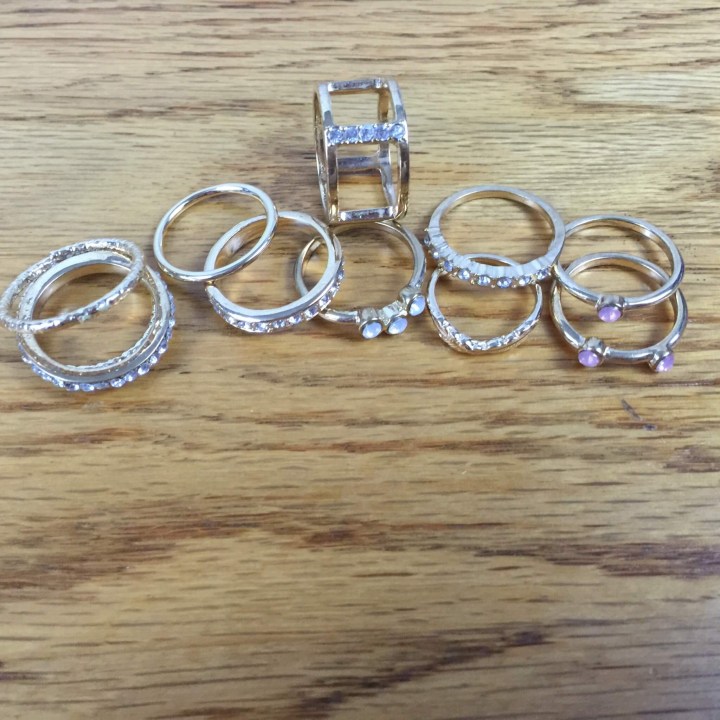 Rings, in all shapes and sizes. There are some funky rings and some statement pieces but also the ever classy ones.  This assortment of 10 rings is a lot of fun because you can stack them, wear one on each finger, and the combinations are nearly endless. My favorite ring in this selection is gold with tiny feathers, it's small and only fits between my first and second knuckles but there is such beauty in it's simplicity.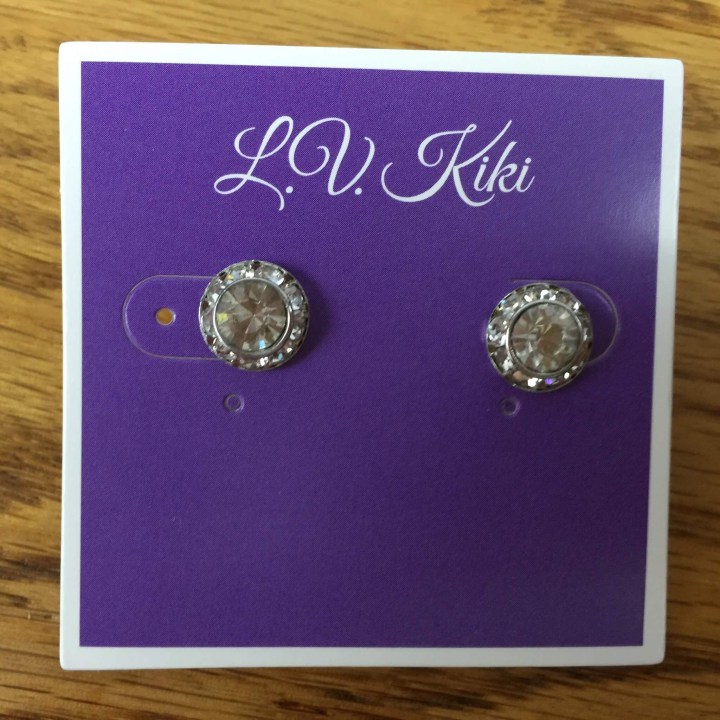 Simple and elegant cubic zurconia studs set in silver. This made my day as most of the jewelry selections are gold or copper toned.
Painted Hinged Cuff Bracelet, kind of reminds me of a feather but it could be leaf. I thought this was pretty before trying it on and was stunned at the white painted detail and gold against my skin tone.
White rhinestone lanyard that adds just the right amount of sparkle to my day. I use lanyards for work and for my car keys so to have a new one that sparkles will create some drama between me and my daughter when she gets home from her vacation.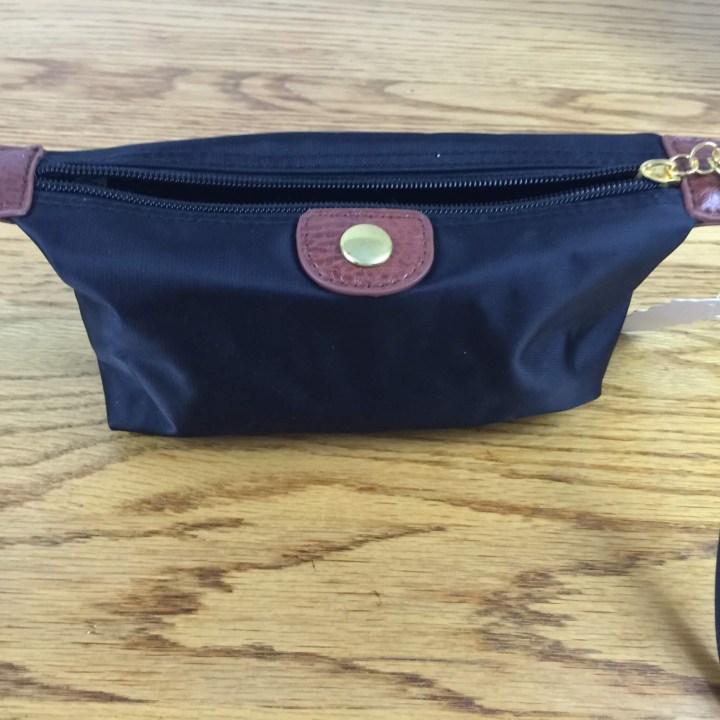 A classic little black bag! Great for storing makeup or keeping a little mystery to your night. It's prefect because you could use it alone as a wrislet or as  I plan to do use it with the amazing tote from last months box.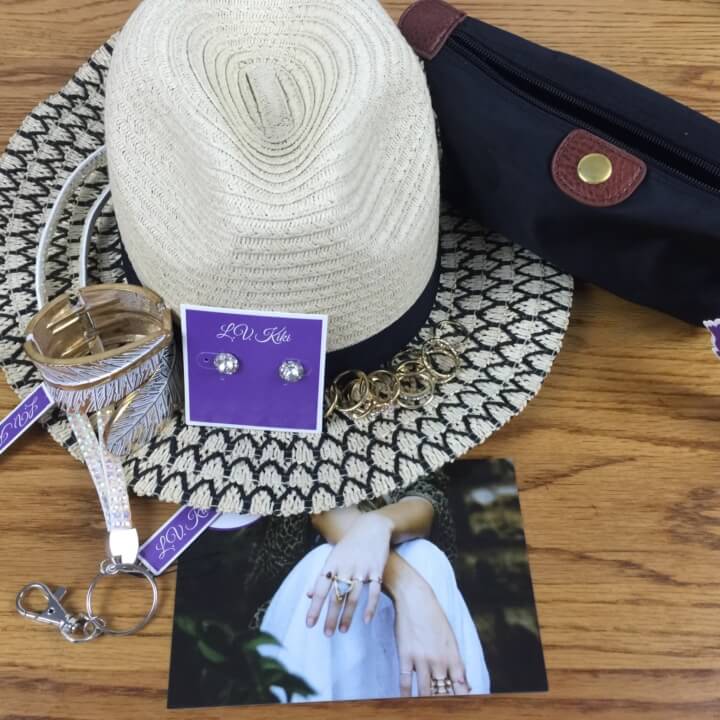 I cannot express my love for L.V. Kiki! The monthly selections are always fun and trendy, there's always a splash to simple and classic as well. I don't know if there is a better rounded accessory subscription out there. I look forward to this box each month and have yet to receive anything I don't at least like.  I do have one question though, what is the significance of feathers to the stylists? There is always a product with feathers.
What do you think of L.V.Kiki?
Visit L.V.Kiki to subscribe or find out more! Save 20% on your first month! Use coupon code HELLOTAKE20.
The Subscription
:
L.V.Kiki
The Description
: L.V.Kiki fills your accessory box with the most exciting fashion trends and delivers them straight to your door every month! Each carefully curated box includes 4-6 high-quality surprise seasonal accessories to ensure that you look fashionable from head-to-toe. You will receive a combination of the latest jewelry, shoes, scarves, gloves, hats, legwear, belts, and hair accessories.
The Price
: $19.00 per month