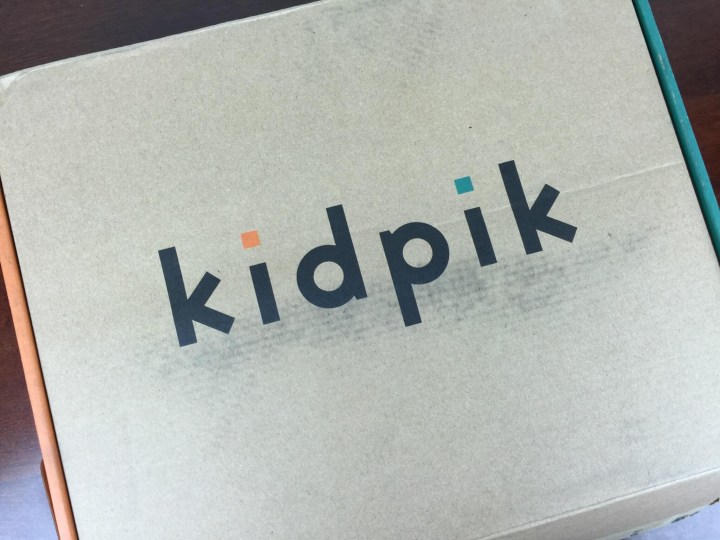 Kidpik is a styling subscription box for girls sizes 4-14 that is offered with no subscription, styling, or and shipping fees. (It's like Stitch Fix for girls, but with no styling fee!) You will be sent a box up to 8 times per year at no cost, and you'll only be charged once you picked the items you want to keep. There's also no return fee to send items back, so your daughter can ultimately decide which items are hers to keep.
Kidpik promises to always bring pretty things inside their boxes. If you don't like what they've sent your daughter, they give you 7 days to pick the items your daughter want to keep or return. You'll need to login to your account online to complete the checkout process within a week, if not, your credit card will be charged for the complete box. A 30% discount will automatically apply upon checkout.
My daughter chose the colors and styles she wanted for her box in an extensive style profile that covered styles, colors, types of clothing, length of outfits, and complete sizing information.
The survey is simple and my 7 year old was able to fill out the entire thing by herself (and she was so excited about it!).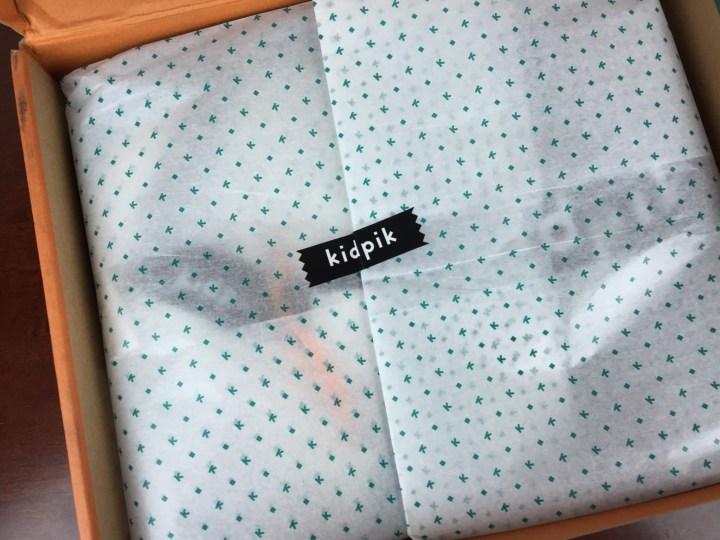 The contents of the box is said to be worth an average of $75, with 5-7 high quality items included. If you decide to keep everything, each item will cost approximately $12.50.
The box includes a list of the items, their prices, and the broken out price for each item if you keep the entire box. These prices are super reasonable.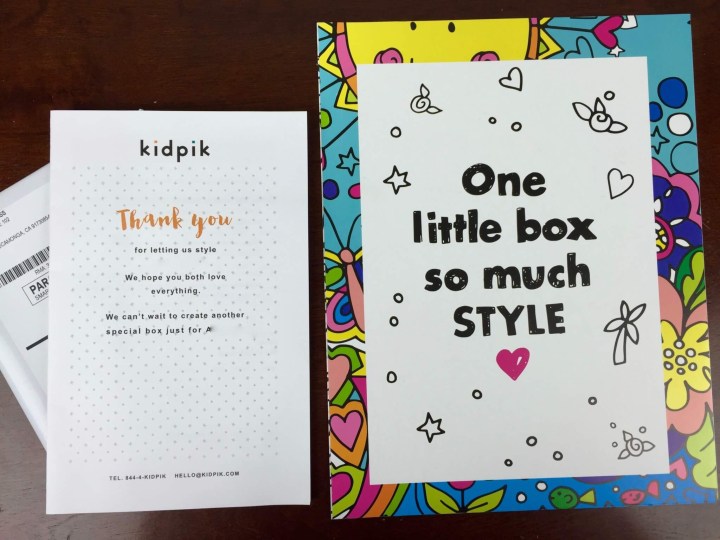 The box includes a return envelope and a coloring sheet.
I was a little confused because all mentions of the donation process were missing. The Kidpik site says the following – I hope it still applies!
We came up with a plan for your girl to help a girl in need.

Complete checkout by paying for the entire box and receive a 30% discount. Select the items you wish to donate, and return the unworn merchandise in the enclosed free return envelope (included in your box). Affix the donation sticker included in your box to the outside of your return envelope.

kidpik will facilitate your donation through our charity partnership.
There's also a small booklet that your daughter can color inside.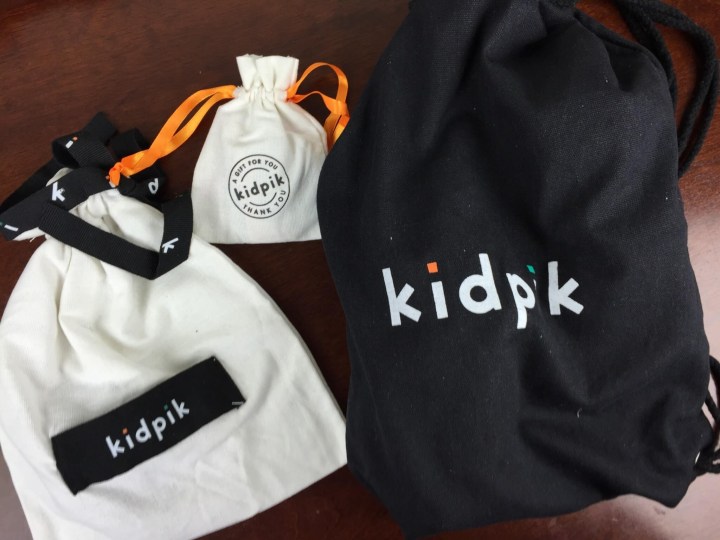 Everything was packed really neatly and anything that could possibly snag clothing was packed in sturdy reusable bags!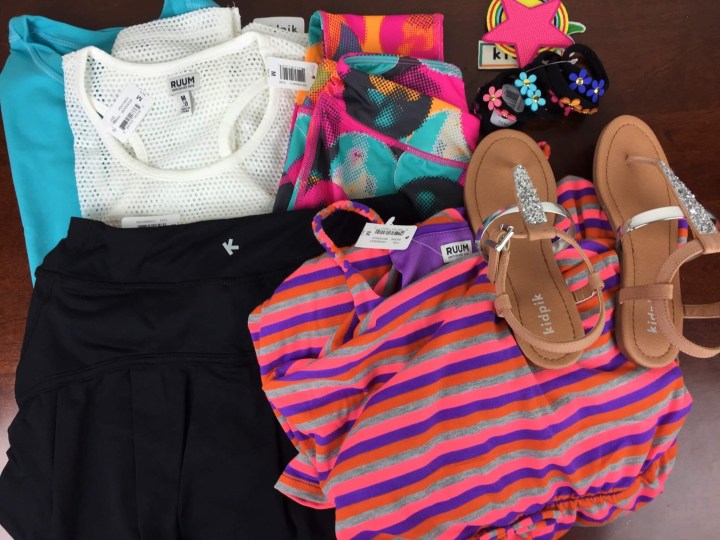 All the items in this box! The total retail value was $101.5 – $71.o5 to keep everything.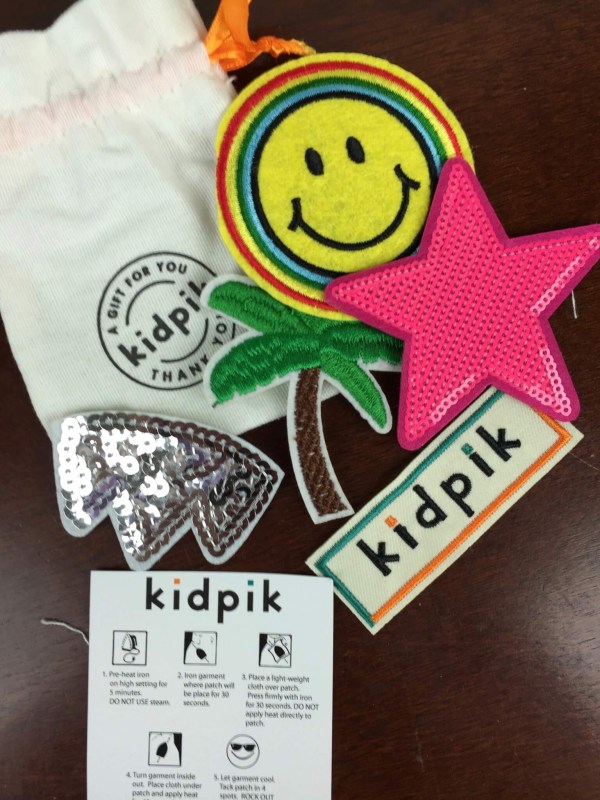 Kidpik also added other bonus items inside the box. My daughter loved these!
Fifty-Three Mesh Tee ($10.50) There is no photo of my daughter wearing this mesh white see-through top because we don't have camisoles for her. She's 7. This is weird. I also feel weird about returning it for donation – what will an underserved child do with a mesh tank top? I don't get this shirt and it doesn't add to the value of the box for me.
Fortunately we loved the rest of the box!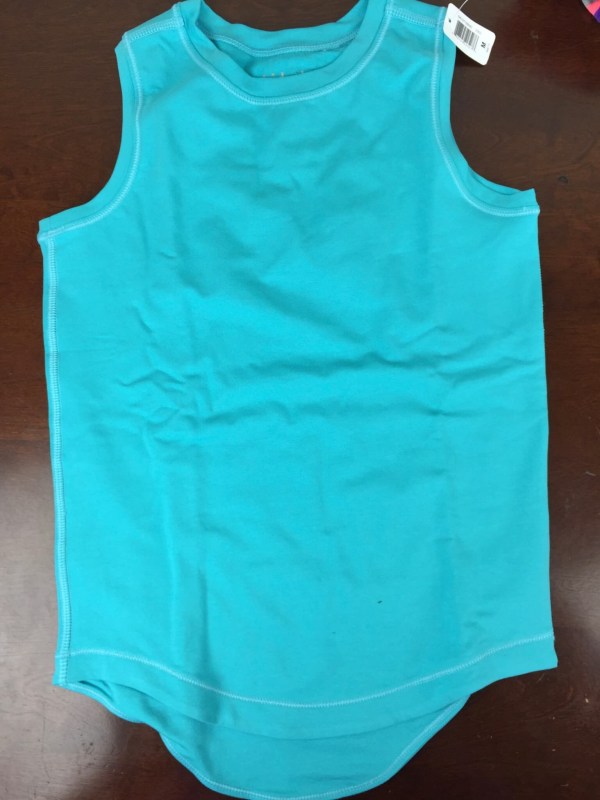 Hi Lo Active Shirt ($12.50) A great muscle-tank style tee with coverage in the rear! Such a pretty color and matched the leggings perfectly!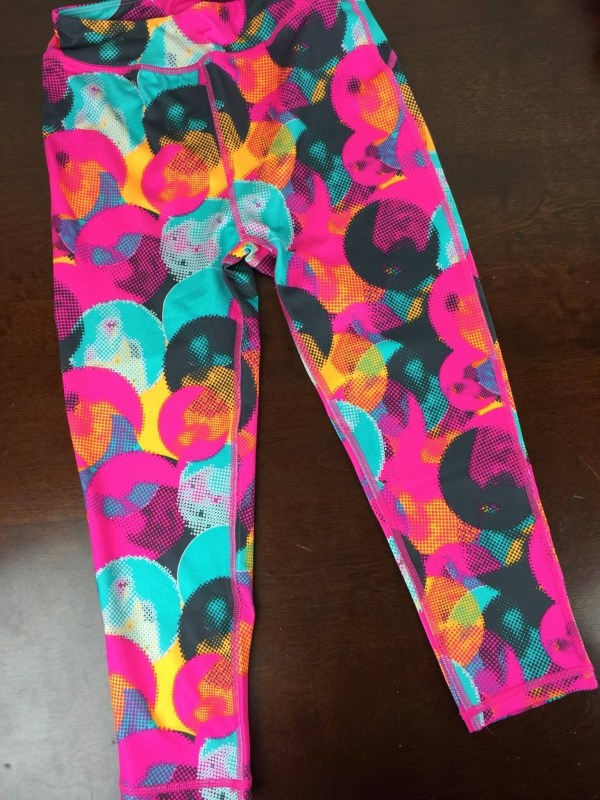 Digital Dot Crop Legging ($17.50) The info card says leggings and so did I, but these are more running tights than anything else. I love the fun bright pattern and the fact that these were NOT low-rise.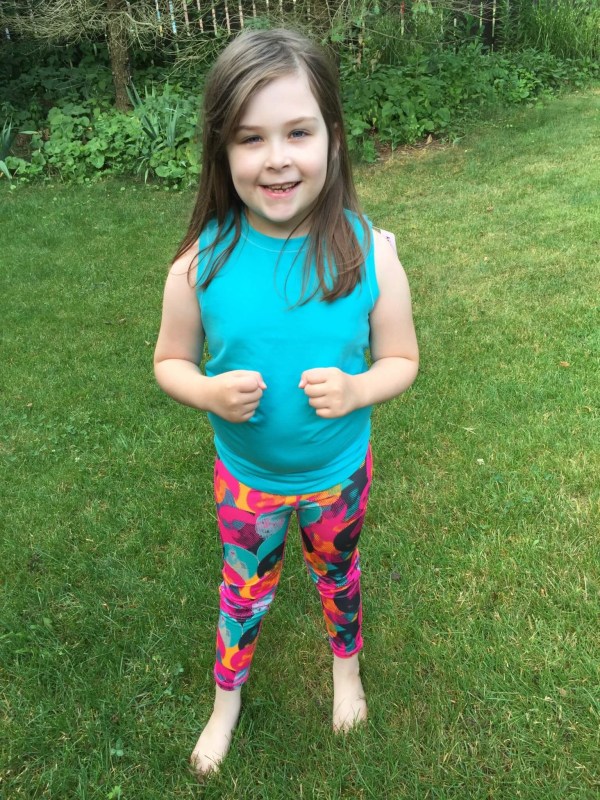 Alas, my daughter & I fight a daily battle on where to wear your pants (hello 7 year old, it's at your belly button), but these fit great! She's ready to tumble and rumble!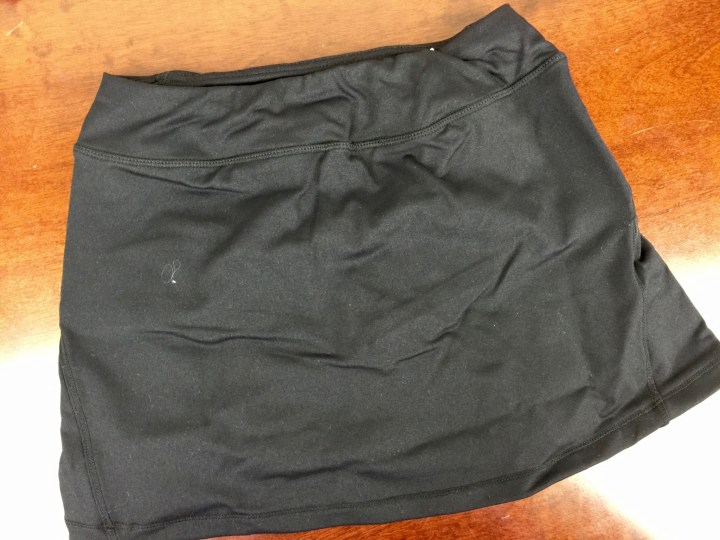 Active Skirt ($17.50) It's impossible to take photos of shiny black clothing, but this is a GREAT skort perfect for any active little girl! Like everything else in the box it's really well constructed and seamed.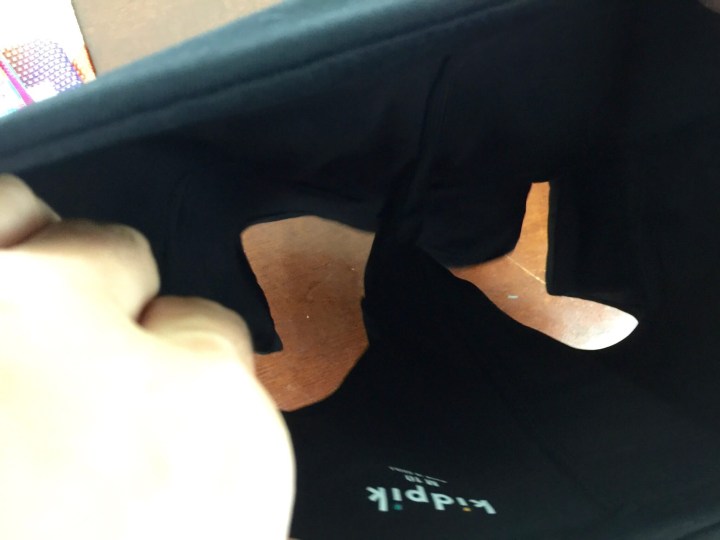 No need for playground shorts with this one!
And it has cute ruffles in the back!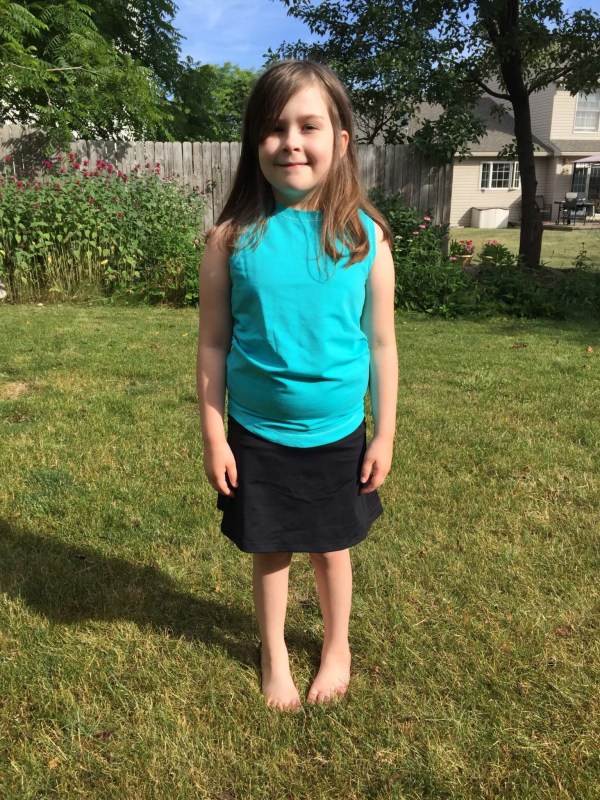 This is darling. She's really a fan of graphic tees now and I think this will be cutey-cute with her favorite Minecraft shirt!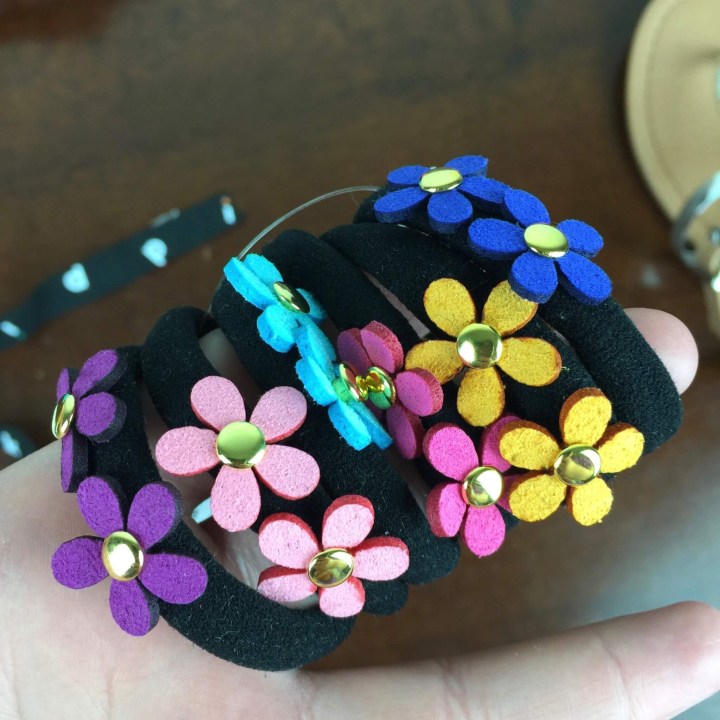 6 Pack Cut Out Flower Pony ($4.50) Oh these are cute and fun! And there's 6, which means we can match just about any outfit!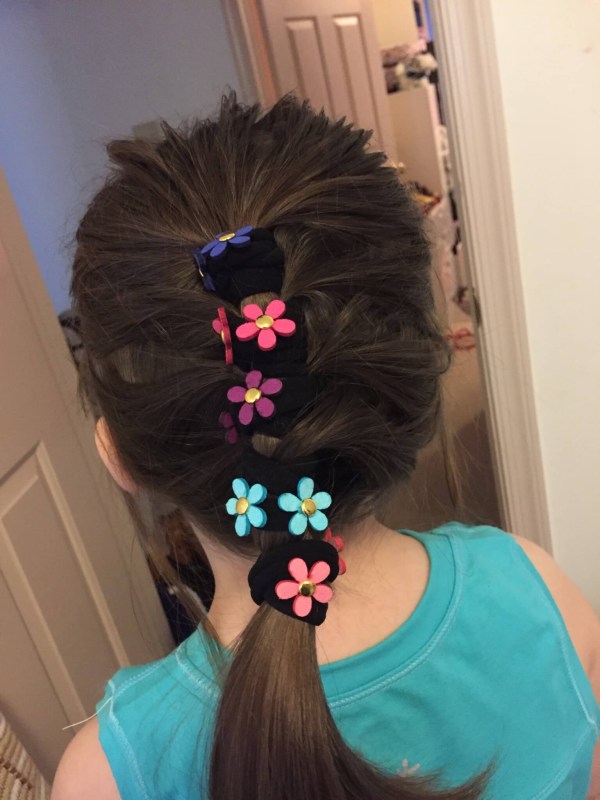 I don't have a lot of kid-hair game (or mine for that matter!) but I tried! They stayed all day, surprising even me! She felt super special with this "complex" hair-do.
Tiered Stripe Dress ($19.50) Super adorable dress! This runs a little on the long side but we loved the style and the fun summer stripes.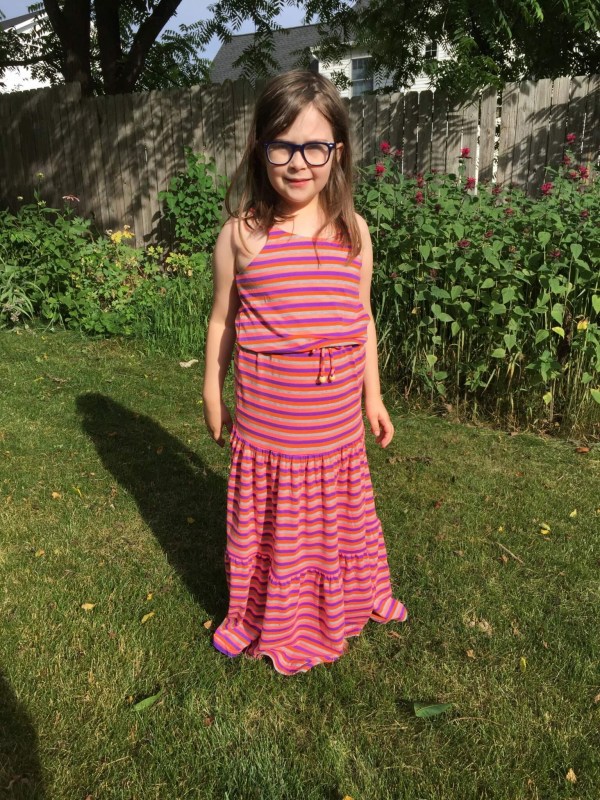 Even though my daughter selected a sporty style in her profile, she & I both have been happy that they've included dresses in each the 2 boxes she's reviewed – if you recall, she put herself down as halfway sparkly, probably necessitating a dress and some girly things in the box, but not over the top. Great profiling! Also a plus – the top is appropriately sized and covers her chest!
Marcey Glitter Sandal ($19.50) These are adorable, and who doesn't love shoes automatically being sent to you for your kid? I know I do!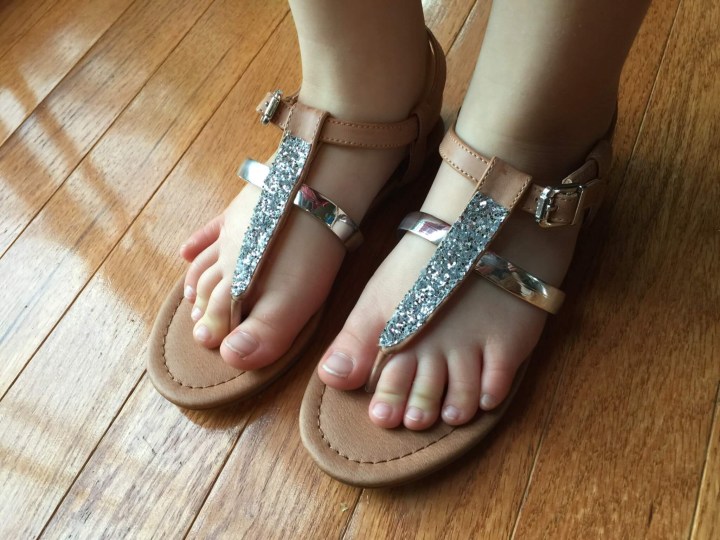 Unlike the previous pair these do actually buckle, but she's old enough to do it herself!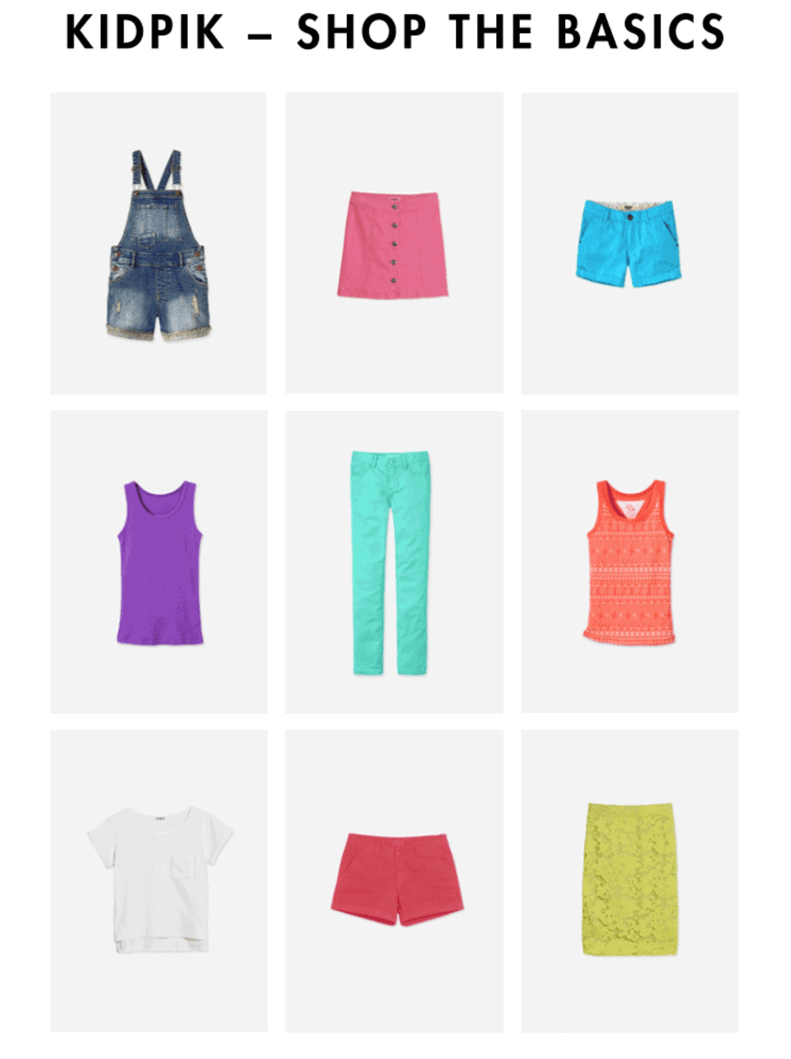 FYI – Kidpik has introduced their basics service so you can shop for more items.
We loved our box once again!  Realistically this box is going to cost you $70 per box, because it's great, you'll keep everything, and that's 1-2 shopping trips crossed off the list. We didn't like the mesh tank one bit but it wouldn't make sense to return it, because the box would cost $20. I guess we'll have to try out Kidpik basics to see if we can get this kid some undershirts!
Kidpik isn't available yet for boys – they launched with girls first but there are strong indications that they'll expand to boys too in the future! We can't wait! FYI – we have heard of a few subscribers signing up and never getting a box. Email them at [email protected] and they'll set you right up. Looks like their system had an odd hiccup that they haven't quite resolved yet.
What do you think about Kidpik?
Visit Kidpik to subscribe or find out more!
The Subscription
:
Kidpik
The Description
: Kidpik delivers personalized outfits designed exclusively for the girl in your life and tailored to your budget. Girls' Size 4-14.
The Price
: Free! per quarter