Why Redux? Well… because Loot Crate forgot my items last month, and gave me the wrong shirt! The replacements for everything in the June Level Up Loot for Her bundle conveniently arrived all on the same day in three different mailers.
Level Up is a monthly subscription from Loot Crate with exclusive geek and gamer premium wearable accessories themed along with the current Loot Crate theme. You can purchase Level Up separately from Loot Crate – and the wearable items (the shirts/hats/etc) are available in ladies' sizes, but not the socks.
There are now four options:
Socks: 2 pairs of themed socks for $9.99
Shirt: 1 shirt for $8.99
Loot for Her: 1 or 2 fashion accessories for lady looters (hairbow, cosmetics, jewelry) for $14.99
Wearable: 1 wearable item like a premium shirt or hat for $14.99
You can also bundle the wearable + socks for $20.99 or the Ladies' accessories and shirt for $19.99! See our Level Up reviews for photos of the other subscriptions!
Everything in my 3 envelopes, plus 3 information inserts. You can see one in my original review for June Loot for Her here.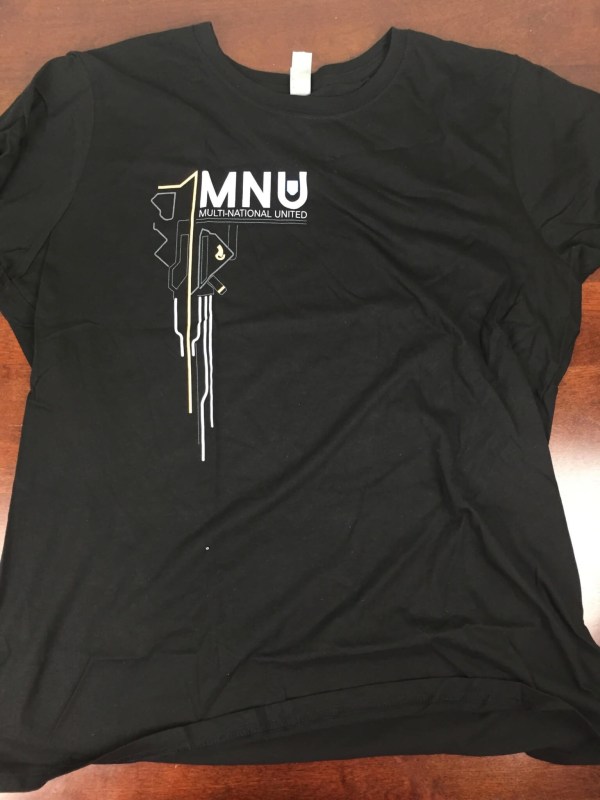 Loot Tees Exclusive District 9 Multi-National United T-Shirt: After my very strenuous complaints about the size of the shirt (originally they said it was just a different manufacturer), Loot Crate realized that they sent me the wrong gender shirt. This is honestly probably what happened with my crazy large Goonies shirt too, but I'm just not sure. Back to my comfortable happy soft Loot Tees.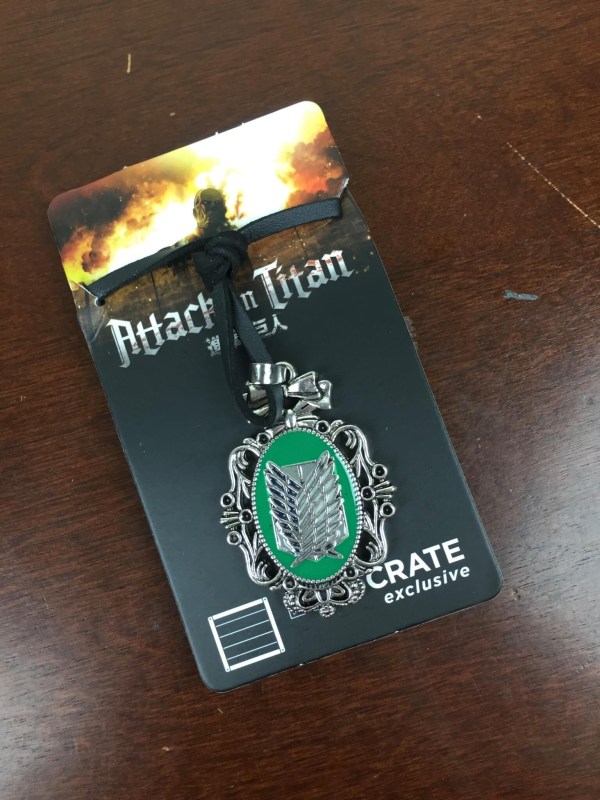 Attack on Titan Necklace – Great enamel on metal crest with a leather thong to hold it on.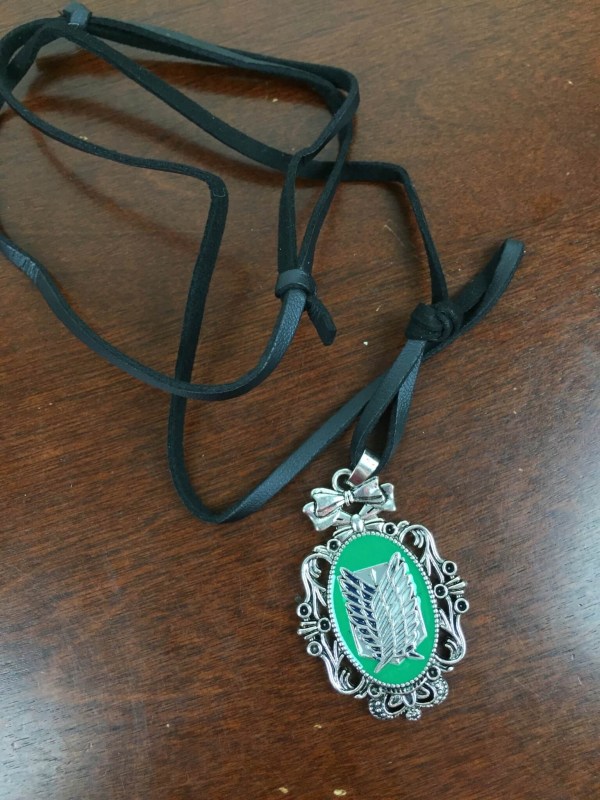 It's quite long and goes to the mid-boob area. It's adjustable all the way up to choker length!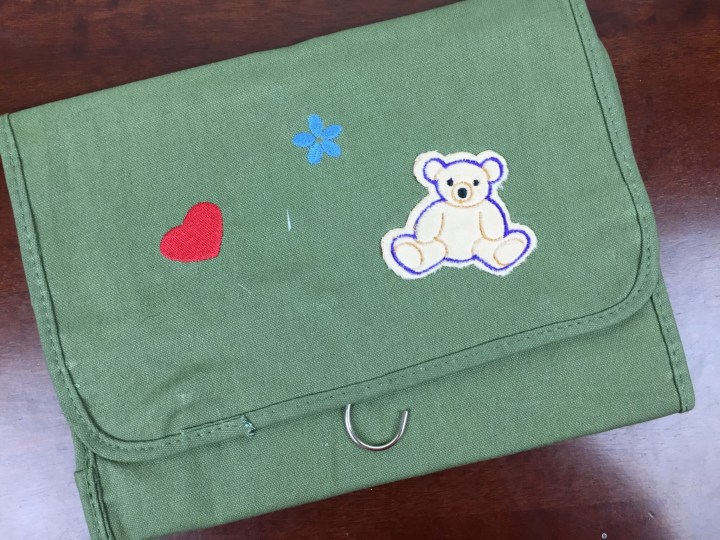 Exclusive Kaylee Firefly Travel Case: This is a great exclusive item, styled just like Firefly Kaylee's bag.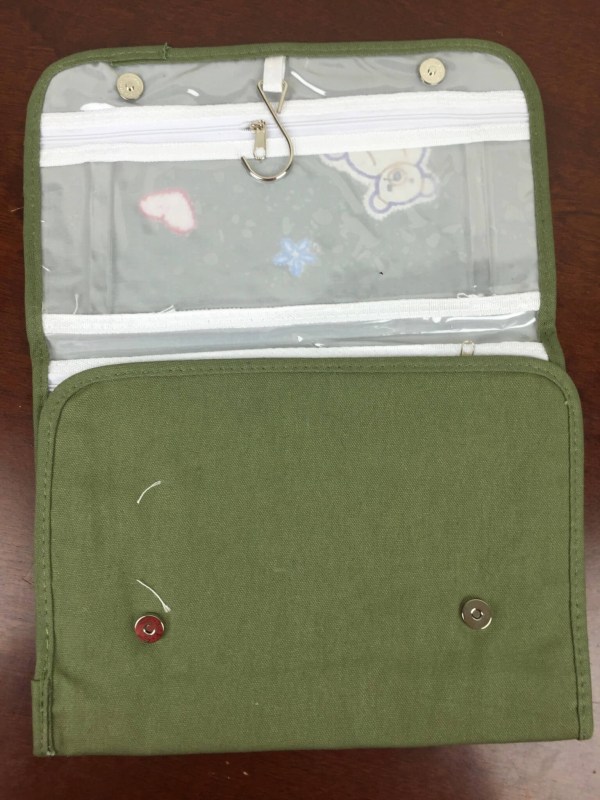 The magnetic snaps on this item are GREAT.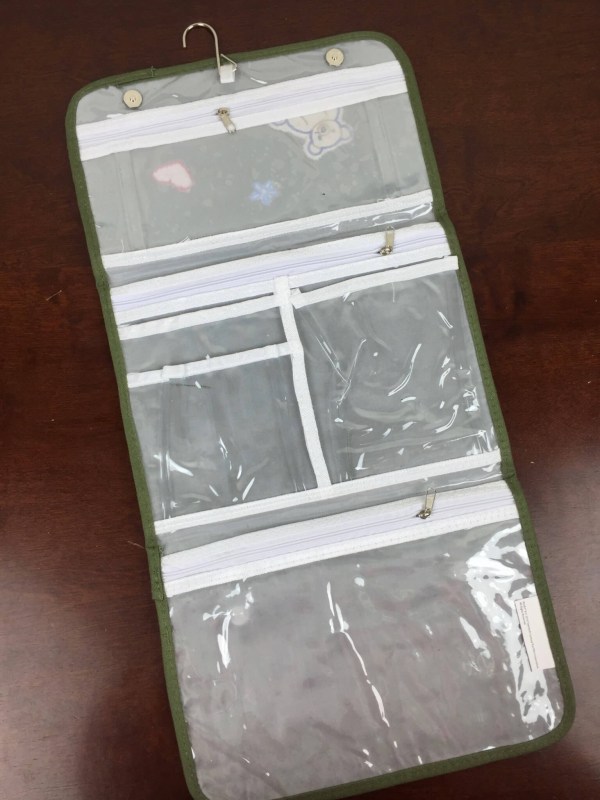 Of course you can use it to hold all your gear and hang it up in whatever bathroom you're in – travel, an overnight jaunt, dorm room, shared apartment, wherever!
So, my original shipment was a total fail on Loot Crate's part, but they did make it up to me – and quickly (although inefficiently). I hope they resolve some of their pack & pick ops soon – it's frustrating to get wrong items/not what you receive, and ultimately more costly to subscribers if they can't iron out those details. Unlike a few months ago I was able to actually get replacement items, so I was pretty jazzed about that!
Visit Level Up at Loot Crate if you'd like to subscribe or find out more. Save 15% on Loot Wear subscriptions when you use this link and coupon code HELLOSUBSCRIPTION15. [Does not apply to Wizardry Wear] Get $3 off your first month with coupon code SAVE3. [Not valid on Undies]
The Subscription
: 
Level Up from Loot Crate
The Description
: Level Up is a set of four premium apparel subscriptions from Loot Crate. Themed along with the regular monthly crate, get socks, a shirt, ladies' accessories, or a premium wearable item.
The Price
: Starts at $8.99 per month