Cannabox is a monthly subscription box of 420 essentials with 5-7 products, all around a fun monthly theme.
After my first Cannabox review, I was honestly curious how the second box could top the previous. And then Cannabox #2 shows up at my door. I'll be honest, seeing that beautiful brown box sitting outside my door from when I get home from work is like hearing your first born say "I love you" for the first time. I ripped the box open (having to reuse my first box for the photoshoot) like it was Christmas and dove in looking to what I could use right away.
And then… I came across the following items :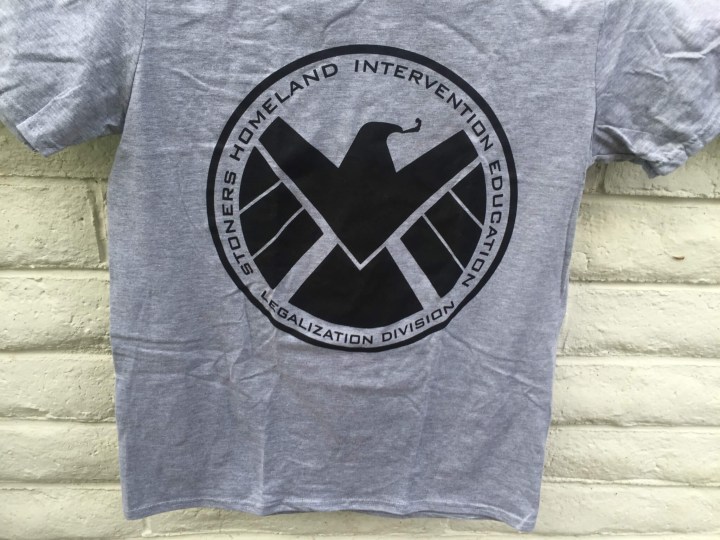 A "Stoners Homeland Intervention Education" shirt that actually fits better than that one shirt we all wear 8 times a week. Living in a state where cannabis is already legal, it's nice to have apparel that we can wear and feel at home. This shirt's next appearance on my amazing body August 6th as I head down to Eugene, OR and watch one of the greatest summer reggae concerts. Positive vibes coming to a city near you!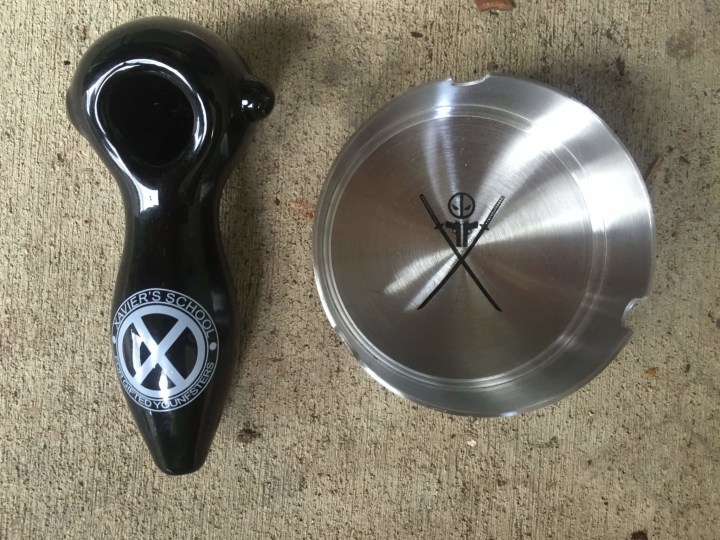 Winner winner chicken dinner. I remember a tear rolling down my eye when I saw this little guy was actually an item within the box. I've only had mine for 1 day too long and then a "Xavier's School for Gifted Athletes" appears. I'm going to also pretend I didn't just see X-MEN Apocalypse a few days priors to this appearing on my doorstep because that following evening, I was hanging out with my two good friends, Anonymous and Mary Jane, and we were discussing how it was time for him to invest in an ash tray. We had been using our 108th red Solo cup and then again, a couple days later – I have an ash tray.
Papers, a cigar cone, and a sticker were some more goodies included. Papers seems to be just a general good idea to come in a box as it's the one item that never fails. I had always used plain papers so I was excited to see what Cotton Candy tasted like and it was good as the OG Kush that I was taking back to the temporal lobe. And a beautiful sticker that goes good on every single laptop out there.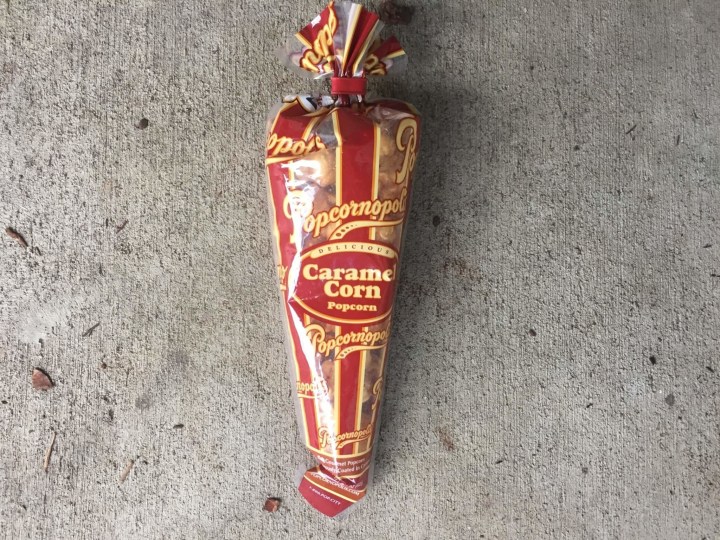 To wrap it up, what's a cannabox without some munchies?! This caramel corn was almost hijacked by a friend when I left to walk to the gas station for a drink and by the time I returned, my boy had just unwrapped the package and was handfull deep to getting his ass beat.
In short, friends don't let friends touch their cannabox.
Til next time,
Legalization Division
Use coupon code FREEPACK to get a free sampler with new 3+6 month subscriptions.
Visit Cannabox to subscribe or find out more!
The Subscription
:
Cannabox
The Description
: A mystery box of 420 essentials – includes 5-7 hand-picked latest and greatest Cannabis accessories and novelties. Items like: rolling papers, cigar wraps, t-shirts, water pipes and glass hand pipes. New original theme monthly.
The Price
: $25.00 per month