Glossybox is one of the original beauty subscriptions. You'll get 5 luxury samples per month for $21. They have great packaging every month with the outer box (above) around the inner box (below).  I always love getting a beauty box that has the ORM sticker on it since that usually means I'm getting a nail polish and I LOVE nail polish.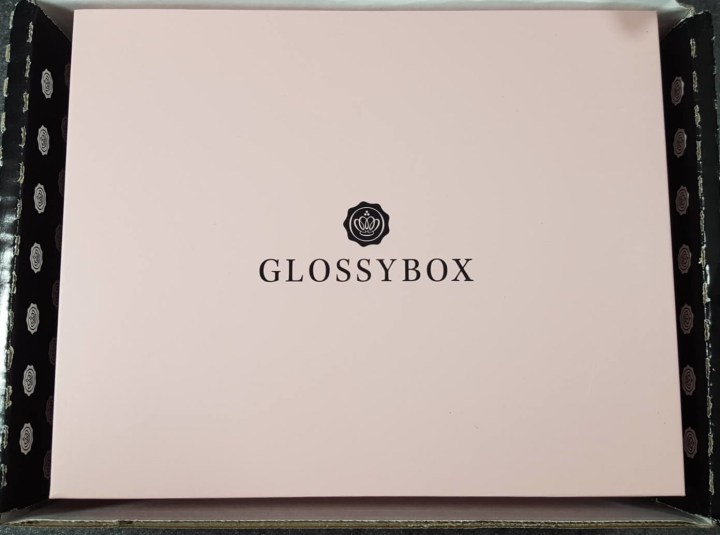 First look inside the inner box and we are back to the normal Gloosybox look this month with the pink tissue paper and the black bow.  Its like opening a present each month.
Glossybox has a great folding information card with all the products and all the information and this month we get a sneak peek for next month.
Everything in the box this month.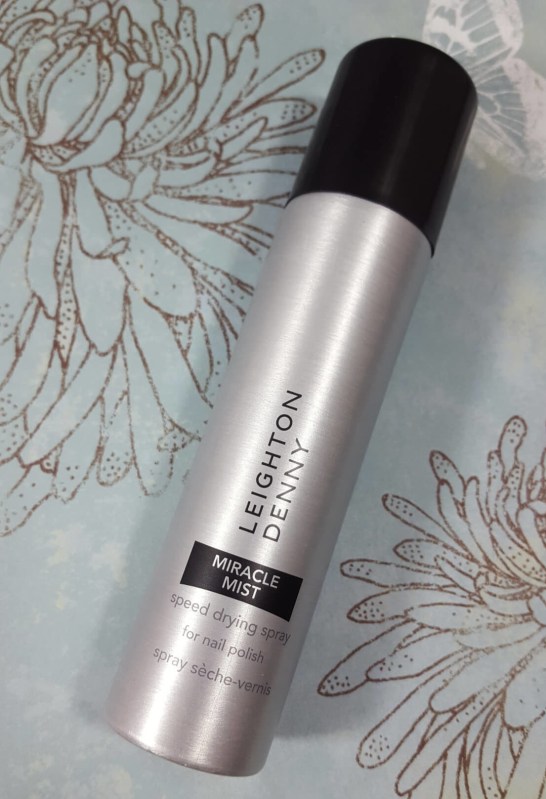 Leighton Denny Expert Nails Miracle Mist($16.00) – I'm so excited for this one. I love having my nails painted but as the mom of two little boys I have a hard time finding time to paint them and then let them dry so I can't wait to give this a whirl.  The information sheet says that you only have to wait 2-3 seconds and you are good to go. This could be a new lifesaver.
Tree Hut Bare Moisturizing Shave Oil ($10.00)  – I have never used an oil when shaving my legs.  I normally use a gel but this one sounds great and now that it is summer season and so hot I'm shaving a lot so any extra moisturizing I can get is helpful.  Tree Huts Shave oil is specially formulated to improve the contact between your leg and the razor for a safe shave without any nicks.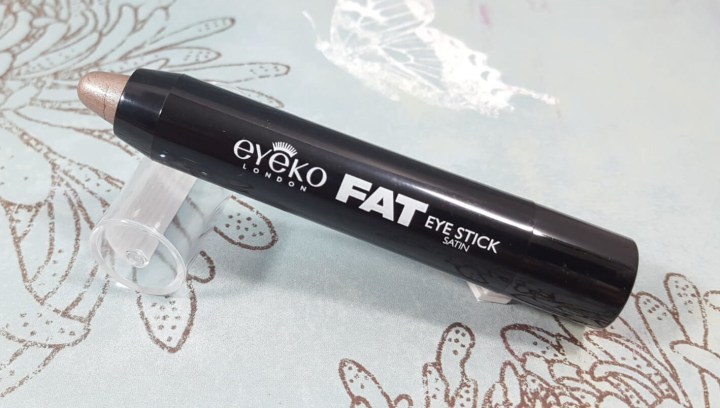 Eyeko Fat Stick in Satin ($4.30 12.00) – Eyeshadow sticks are great for travel and for the ease of use. This one has a metallic after-effect so you will get a bit of shine one you swipe it on and then do a quick blend with your finger.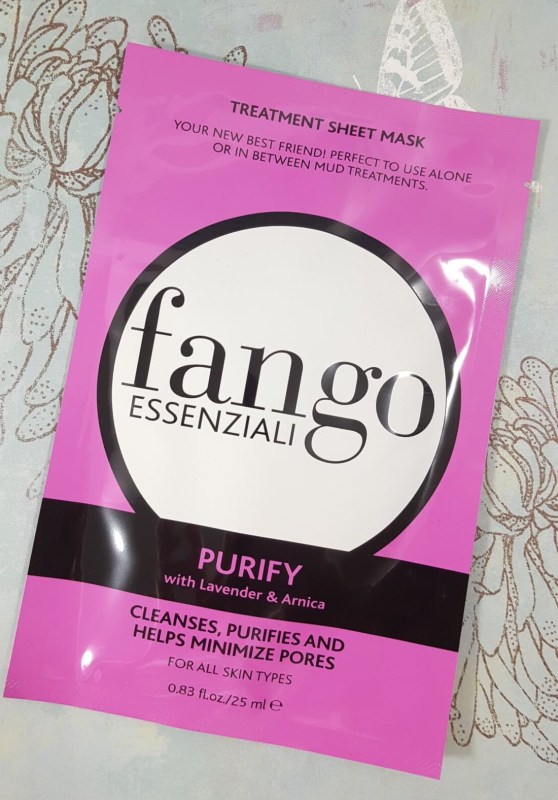 Fango Esseniali Purify Treatment Sheet Mask ($7.00 sold only at Macy's) – Anti-aging treatments are hard on your skin and this will help with your oil control and tighter pores. The Purify mask is loaded with lavender oil and Arnica flower.  The masks will leave a little residue on your skin but it is supposed to be there and all you do is rub it in and let it dry for the best results.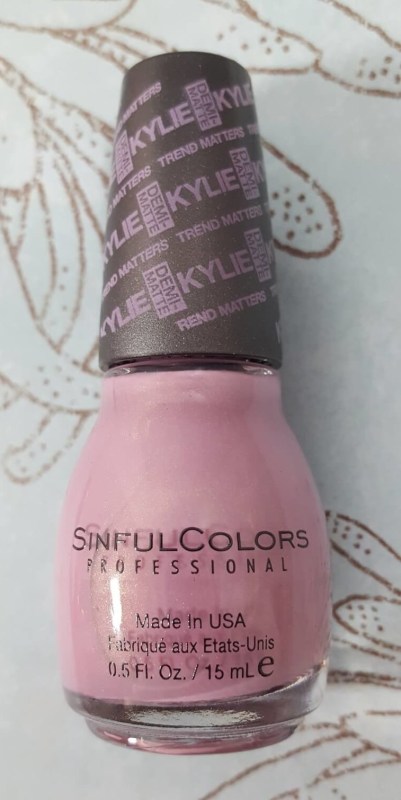 SinfulColors Kylie Jenner Trend Matters Satin Collection in Mauve On ($3.00) – Purple is my favorite color so I like this one. While Sinful Colors is a cheaper polish I like the formula and it goes on easily and will last on my nails.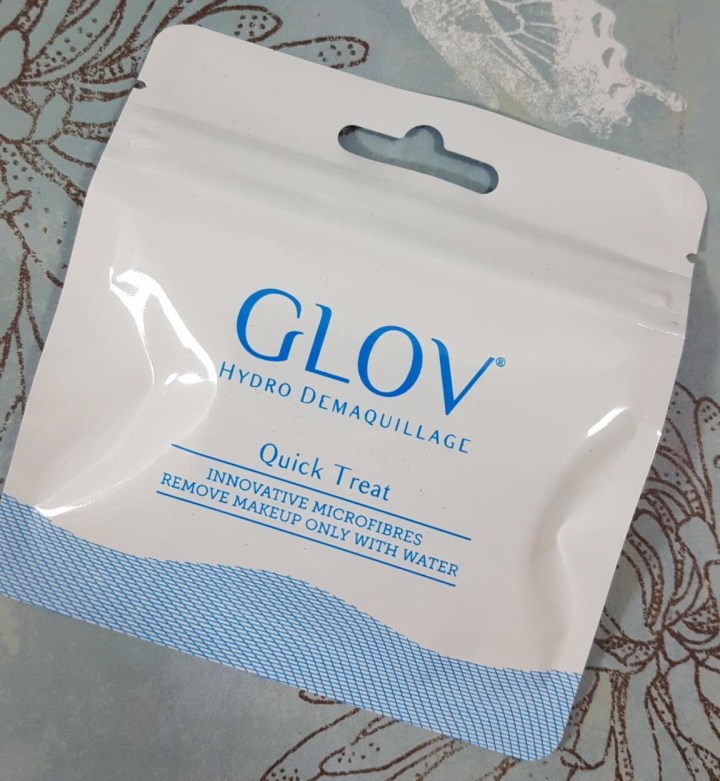 Glov Quick Treat ($5.00) – I'll admit it I'm horrible about washing my face at night and I really think most of it has to do with all that goes into it.  I've actually been talking with my friends recently about finding a new option for it since as I'm getting older it really is something I should do. This little mitt fits right over your finger and you just moisten it with water then remove your makeup and hand wash it with soap and let it dry for the next night.
So this is another interesting month for me from Glossybox. When I first looked at it I wasn't overly excited but now that I've gone through all the goodies I'm really excited.  I can't wait to paint my nails and try out the quick dry spray and the makeup remover cloth is so cute it really makes me want to use it and get back in the routine.  I love getting brands that while I might have heard of them I had not tried the specific product before and that is what is so great about Glossybox. I get lots of new products to try and I often find some new things that become part of my daily routines.
What did you think of the July GLOSSYBOX?
Get 2 bonus items in your first box – Julep Nail Polish in Myriam and L'Atelier Maquillage Mascara with code POOLPARTY or code DOUBLE to get a free bonus box.
Visit GLOSSYBOX to subscribe or find out more!
The Subscription
:
GLOSSYBOX
The Description
: 5 deluxe travel size beauty products a month. All luxury products.
The Price
: $21.00 per month