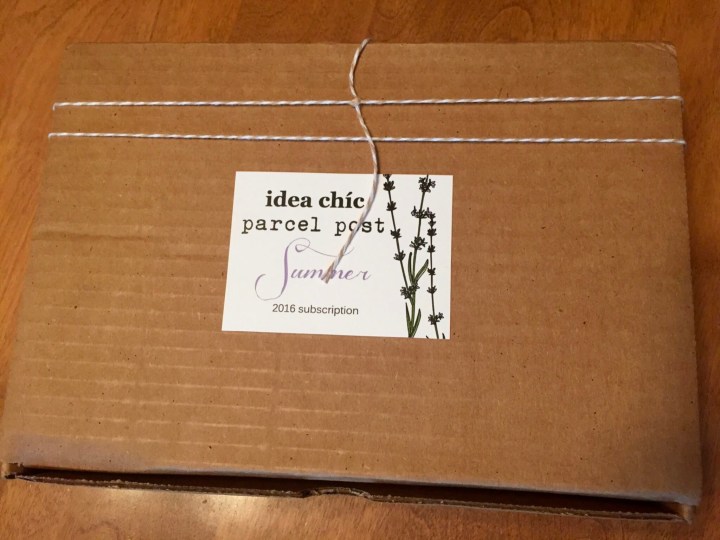 Idea Chic Parcel Post is a wonderful stationery subscription box. This Seasonal Subscription is perfect for letterpress fans and anyone who loves to receive uniquely packaged items in the mail. Idea Chic Parcel Post comes quarterly and is themed with the season!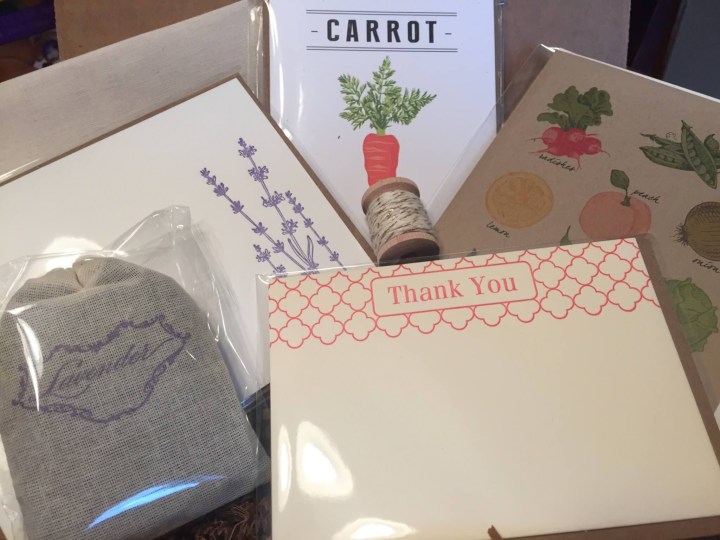 When I first opened the package, I thought it was the most adorable thing! The presentation was wonderful, and the smell was divine.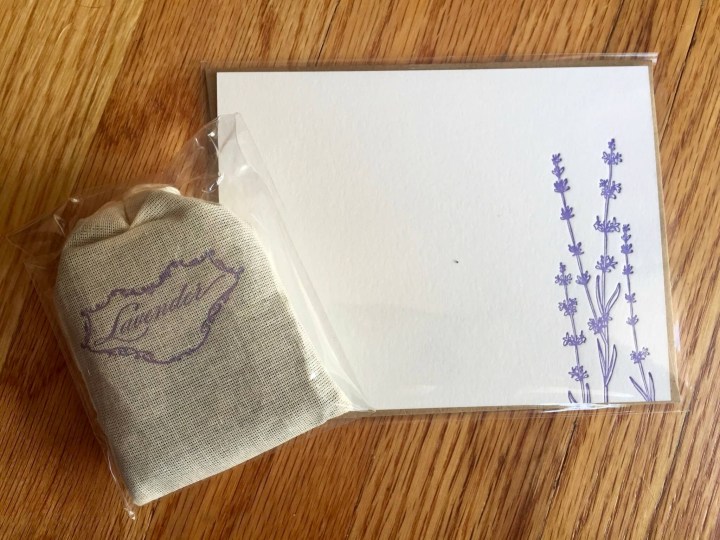 I love that the items represented each other in this box. The beautiful thing I was smelling was this sachet of Lavender. I love lavender and this is perfect for a gift basket, or even just to put in your bedroom (which I have done). The Lavender goes lovely with this beautiful letterpressed card. The quality of the card is thick and beautiful. I love a good quality piece of paper!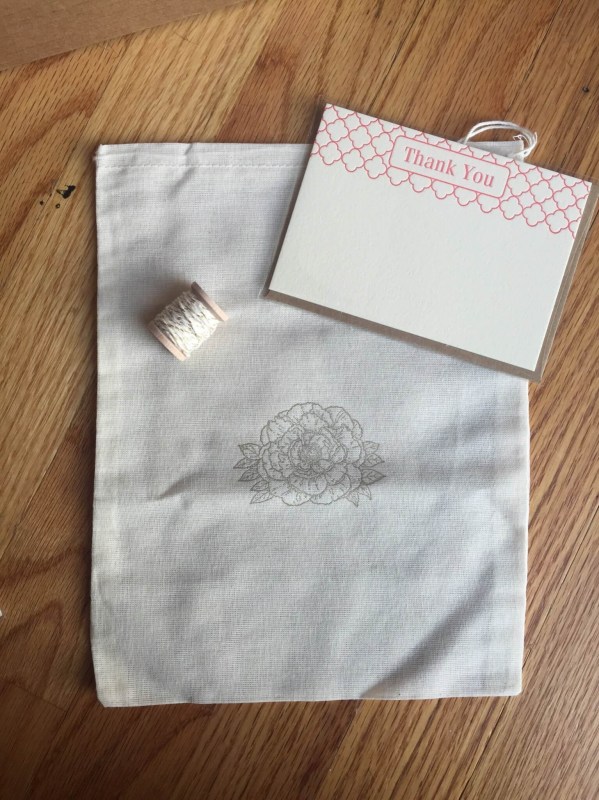 Next, was the satchel bag, which has an adorable rose on the outside. Inside this package includes a roll of twine as well. This is perfect to have on hand for that last minute gift. The letterpressed Thank you card was also a nice addition!
Last, but not least was the Veggie garden card pack as well as the single veggie card. These are  wonderful gift cards for the gardener in your life (my mom). All I can think about is the perfect garden basket with these inside. Just perfect. Again, Idea Chic Parcel Post paper quality is just amazing and the illustration and print quality is fantastic.
This box is absolutely worth $30 to me (and more!). I am a huge stationery lover, and this is no exception. I am looking forward to see what next season brings. Fall is my favorite!
Visit Idea Chic Parcel Post to subscribe or find out more!
The Subscription
:
Idea Chic Parcel Post
The Description
: Idea Chíc Parcel Post Seasonal Subscription is perfect for fans of Idea Chíc stationery and gifts who love to receive uniquely packaged items in the mail. Since Winter 2012. This seasonal parcel post mailer ships on the 21st of the month. Your seasonal theme (spring, summer, fall and winter) ships on the 21st following your order. Be the first to use newly released Idea Chíc designed stationery while receiving popular existing gift items and even exclusive products only produced for subscribers.
The Price
: $30.00 per quarter