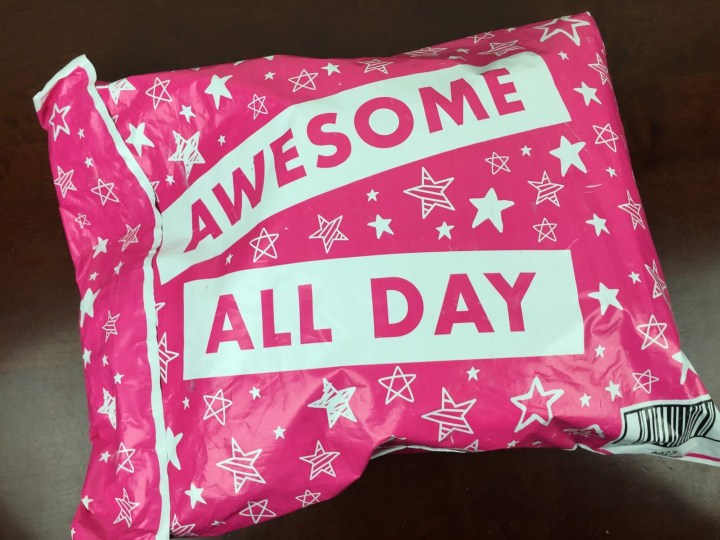 FabKids is a monthly kids clothing subscription. With FabKids you'll get a showroom or boutique of outfits curated for your kid, making it easy to select great items without rooting through all the racks. Pick one or skip by the 5th (you'll get charged unless you skip).
My kids love picking out a new outfit every month, and they are always among some of their favorites. When you sign up for FabKids you will be invited to join and get your first outfit for $15!  Just use this link to sign up!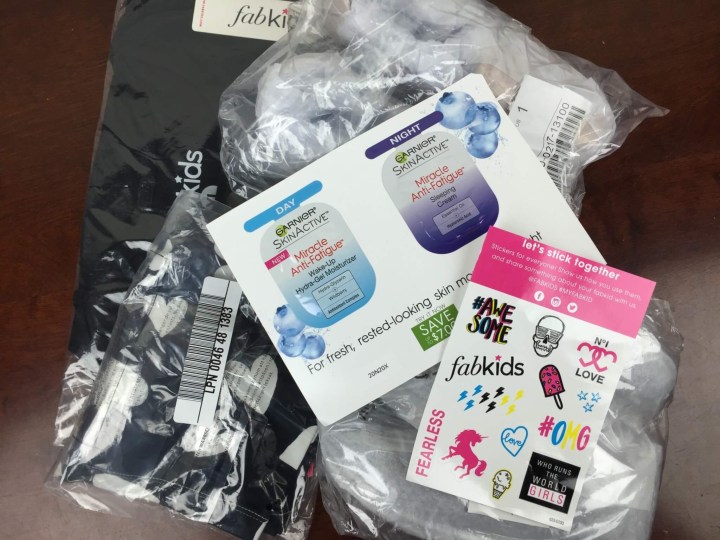 The items come all wrapped in plastic. Everything in our July 2016 FabKids! This month came with some super cute stickers as well as a couple Garnier SkinActive samples (that hydra-gel moisturizer was neat!).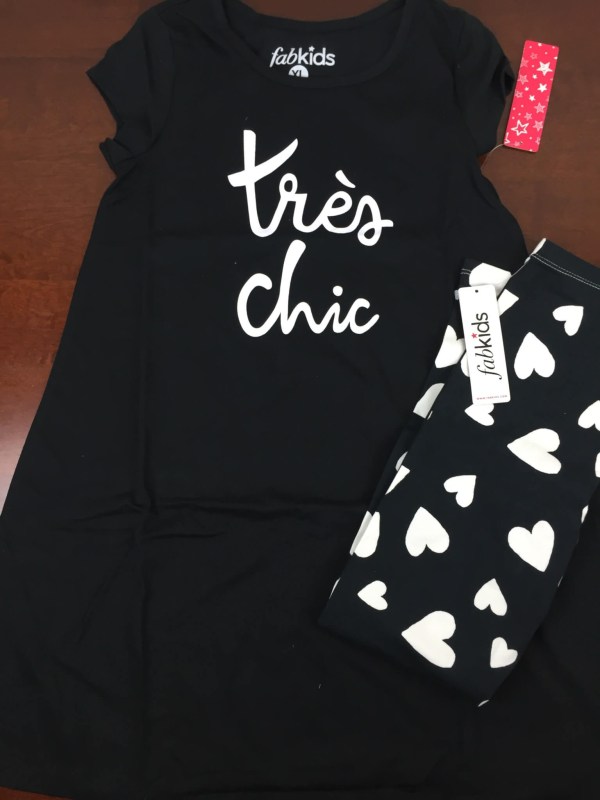 Tres Chic T-Shirt Dress: I loved the simple look of this dress and the cute saying, and bought it without consulting my kid. It was a hit – and my grandma couldn't get over how darling it was!
Fab Bold Heart Legging: it's currently a little warm for this item in the set, but I went for it anyways to help restock my daughter's leggings drawer. We recently cleaned it out and needed more – this was so easy!
Fab Glitter Trainer & Rose Gold Slip On: this is actually a second outfit! I bought this value pack because like leggings – my daughter's shoes got outgrown left and right (sorrreeeyyyyy couldn't help it!) and she loves all her FabKids shoes.
Rose Gold! These are the cutest!
We loved the pink & gold glitter trainers so much that we had to go for these dirt hiding but sparkly navy blue ones too!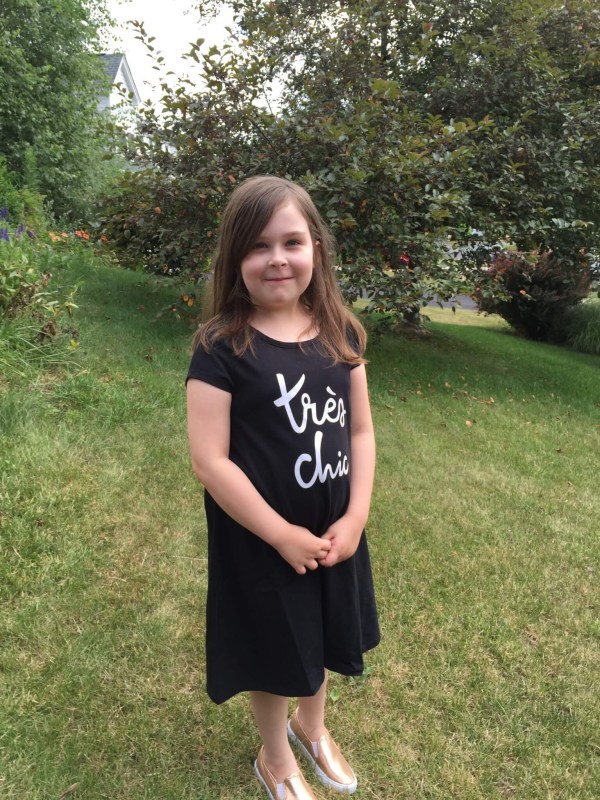 These two "outfits" ran $60 all together – which isn't too bad for a dress, leggings, and 2 pairs of shoes. I also used a $10 off coupon I was emailed bringing the price down!
Have you tried FabKids? What did you think of this month's outfits?
Visit Fabkids to subscribe or find out more. You'll get your first outfit half off when you sign up (or less, right now it's $9.95!).
The Subscription
:
FabKids
The Description
: FabKids is a monthly subscription box of kids clothes You can select one of the outfits or skip it entirely. Free shipping & free returns. The clothing is exclusively produced for FabKids (some designed by Christina Applegate).
The Price
: $30 per month
The Coupon
: Get your first outfit for $15! Just
use this link to sign up!