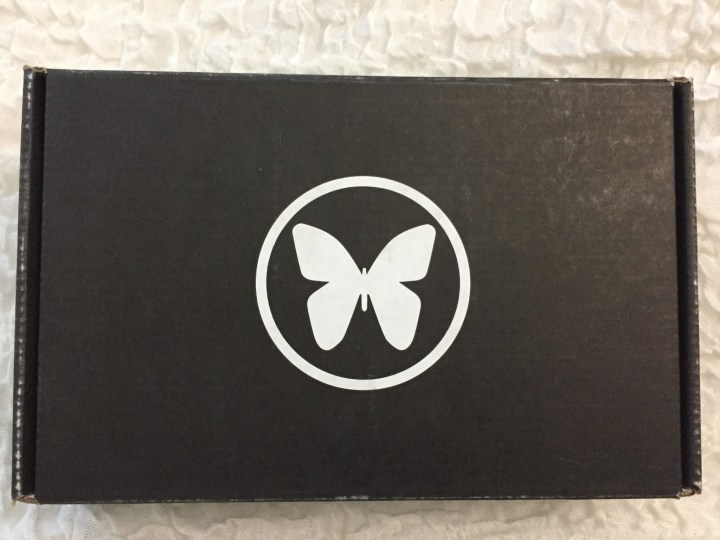 EsianMall has entered the scene with two boxes, a Snack box and a Beauty box. Focusing on items from Asian including Korea, Japan, and elsewhere, these two boxes are here to introduce you to new goodies you've never tried before! This is a review for the beauty box, which is available in three different sizes. Boxes are shipped towards the end of the month.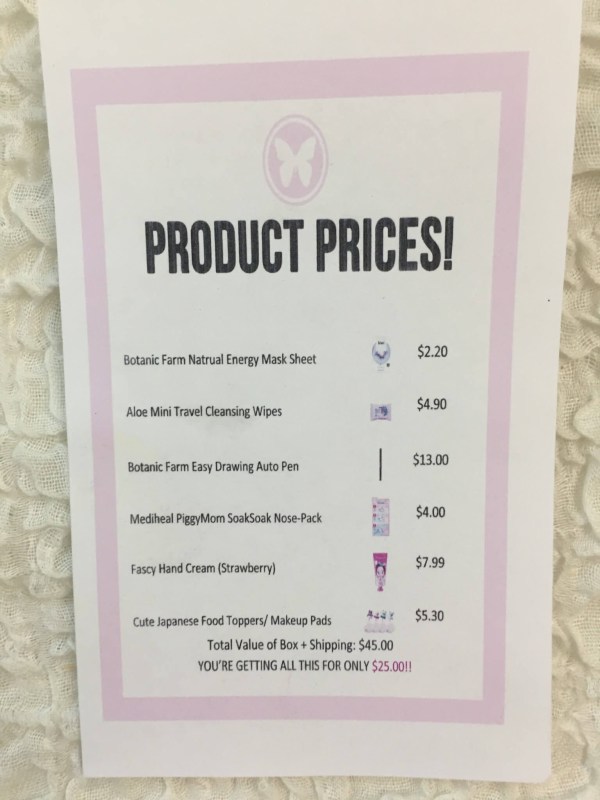 There's a value sheet right on the top when you open the box — values can be slightly off when it comes to Asian beauty just because there's no one place to order everything from.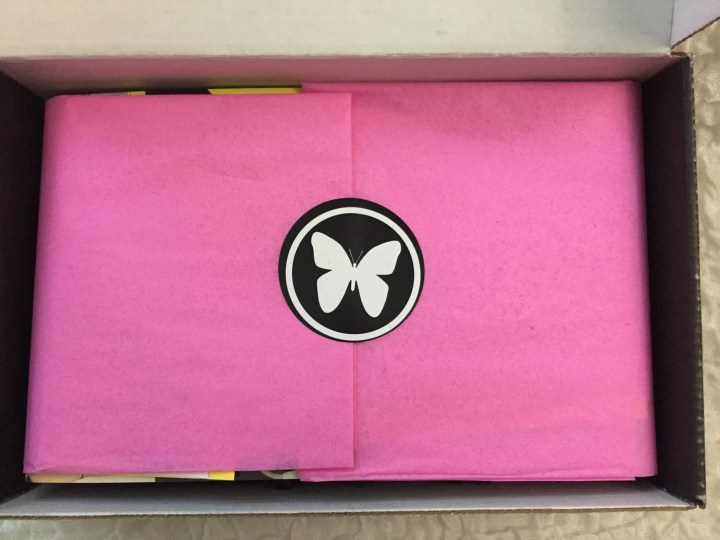 The yellow is so cheerful, and I love the butterfly theme.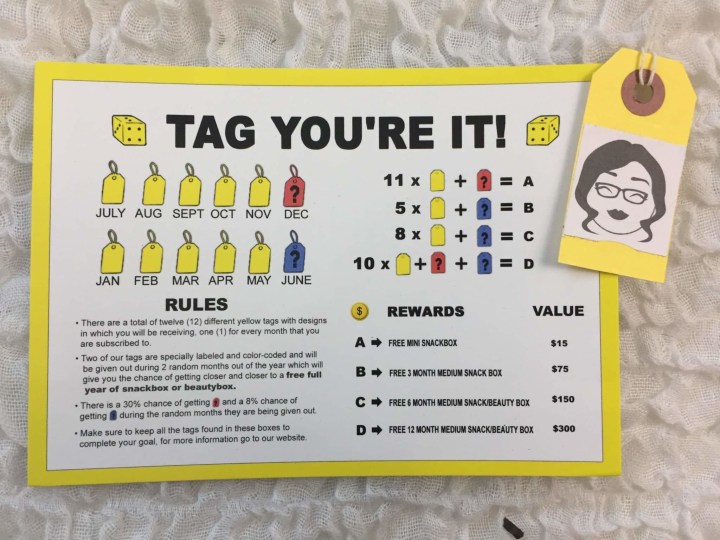 Every EsianMall box (snack and beauty) include a yellow tag. Collect the tags for different levels of prize. Random coloured tags are given out in June and December. Obviously if you subscribe to both boxes and for a longer amount of time, your odds of winning increase! I think this is a really cool idea — and I think the girl on my tag this month looks like me!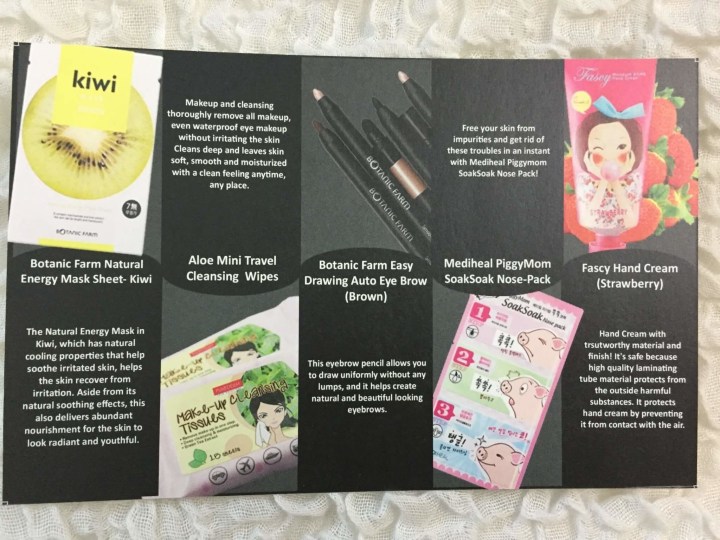 Product information! Everything is laid out nicely and has information on how to use.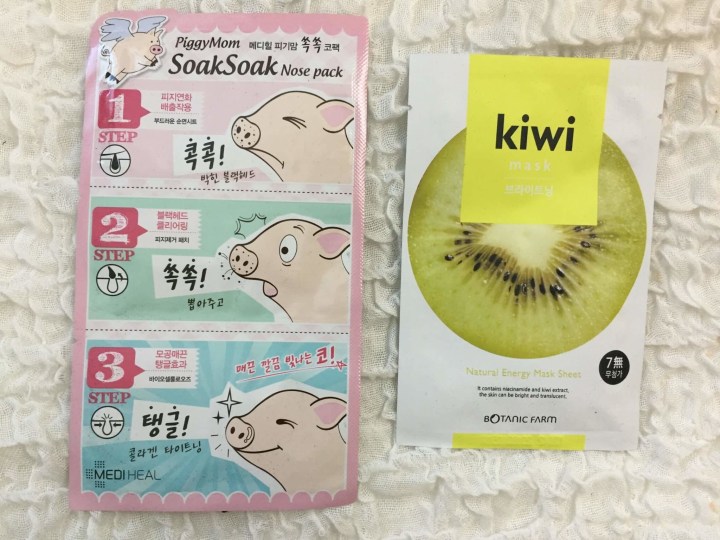 PiggyMom Soak Soak Nose Pack ($4.00). This nose pack is meant to clean pores of blackheads and whiteheads. There are three nose patches. The first softens the sebum and helps open pores. The second is the pore cleaner and the third step is the pore tightener once your pores are clear.
Kiwi Energy Sheet Mask ($2.00) This mask has kiwi extract to help brighten the skin!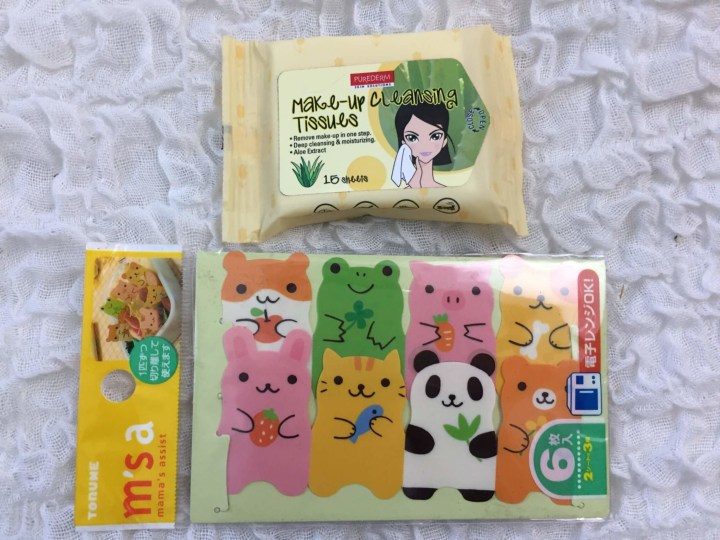 Makeup Cleansing Tissues ($4.90) These smell nice and are infused with aloe, but they didn't remove makeup very well — they would be fine for light makeup, or to refresh the face after cleansing, but they couldn't even easily remove the brow pencil I swatched for this review without a few rubs.
Food Markers ($5.30) Super cute plastic animals you can use to decorate your bento box or other baked goods. It looks like you could also be sent makeup pads according to the price list.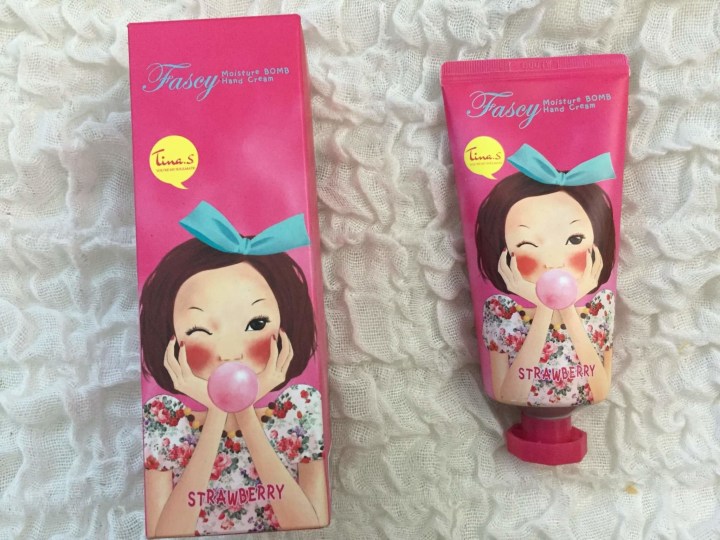 Fascy Moisture Bomb Hand Cream ($7.99) Yum! This smells really nice and made my hands soft and smooth. This is also a really generous size!
Botanic Farm Auto Eye Brow Pencil ($13). I was really excited to see this product! The tip is a chisel much like the new Benefit brow pencil, and there's a spoolie on the other end. I was sent the shade "Brown" which is a medium brown.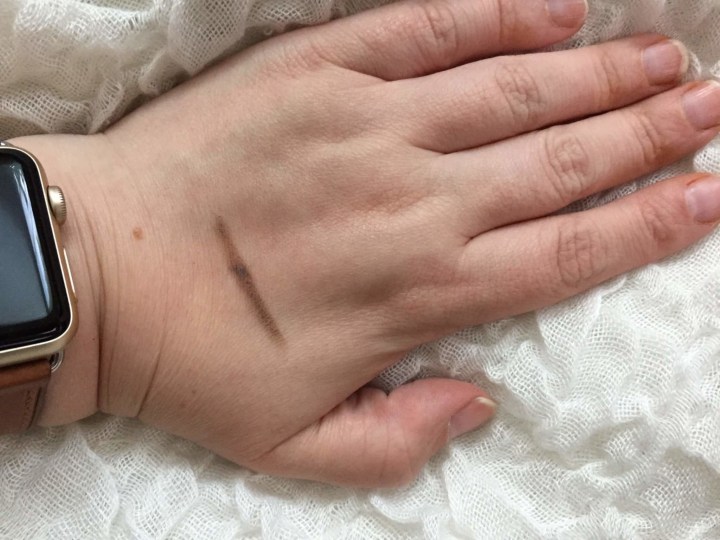 Swatch! It doesn't smudge easily, which is nice.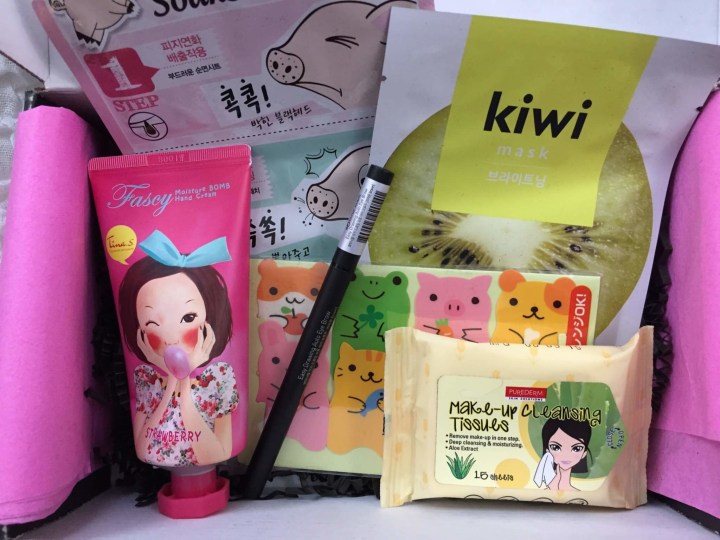 EsianMall's beauty box is my first Asian beauty box and my first impressions are good! I like that we were sent a bit of everything and it wasn't full of sheet masks. The hand cream and brow pencil are my favourite items, but I also am curious to try the blackhead patch set as well!
What did you think of EsianMall's July beauty box? Save $3 off your first box! Use coupon code SUMMERESIAN.
Visit EsianMall Beautybox to subscribe or find out more!
The Subscription
:
EsianMall Beautybox
The Description
: EsianMall is not only the first ever Asian subscription box company to offer its subscribers both a snack and a beauty box, but also the first to offer products from all over Asia (not just one country)! Our BeautyBox is a monthly Asian Beauty and makeup box that comes with 4-5 carefully selected full-sized beauty products.
The Price
: $25.00 per month