Dungeon Crate is a subscription service for those into role playing games.  No, not the video game versions.  This is for the original players! Get to experience role playing games, IRL, for only, $35.95 per month!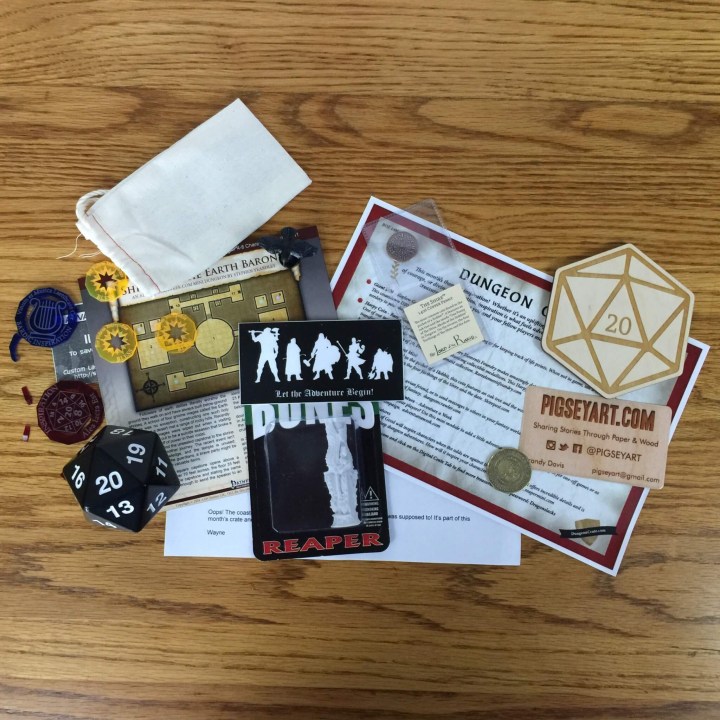 Plenty of items are inside the box.  Items that will help make your game nights more enjoyable and/or interesting.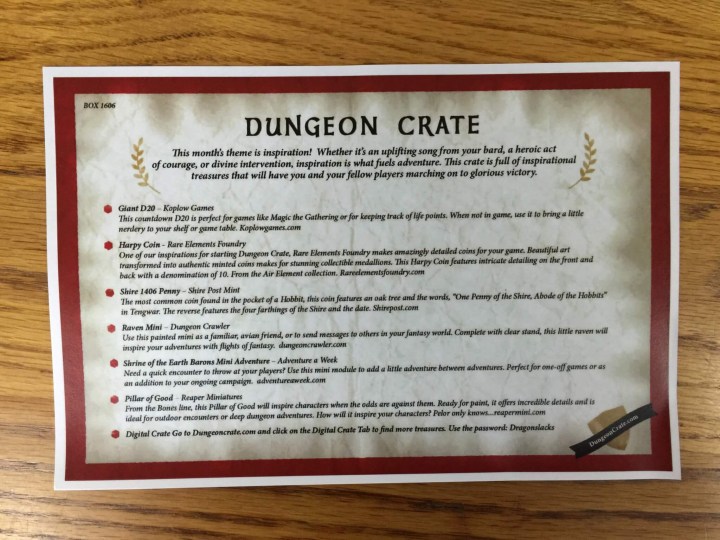 The Inventory Card gives you descriptions of the items you have received as well as letting you know which website it came from in case you want more like it.
One item didn't make it onto the Inventory Card.  So let's get into that one first.
Pigsey Art 20 Sided Die Coaster.  Those who know about RPGs know you need a variety of dice and the 20 sided is very important.  This is a clever coaster and I have more photos below.  Sets of 4 go for between $24.99 – $49.99.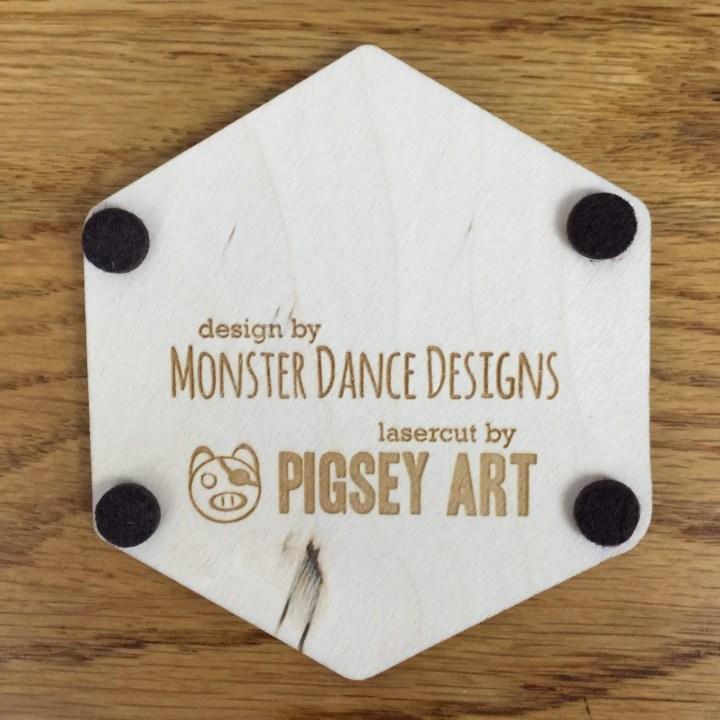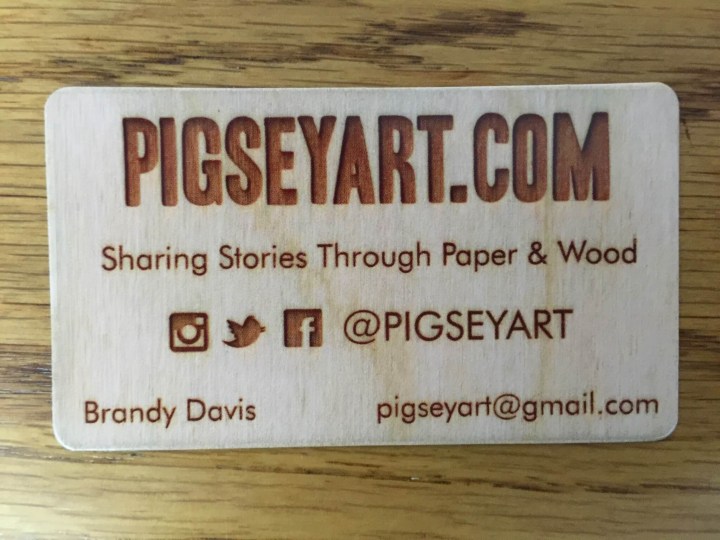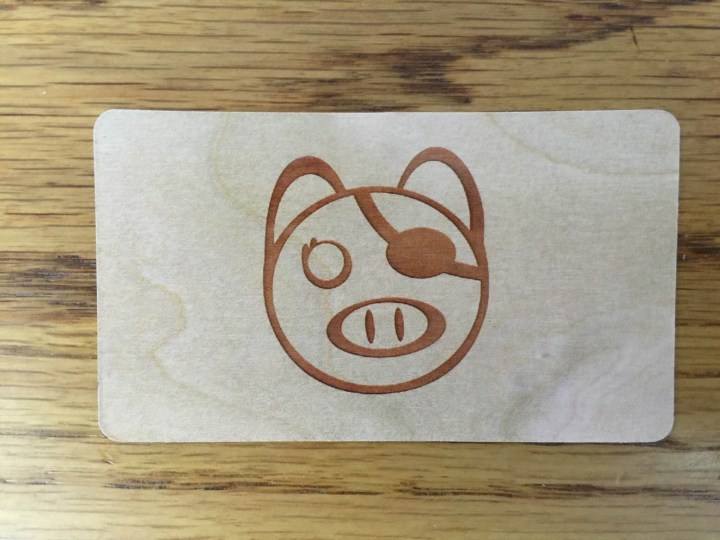 Even the business card has a wood look to it.  Very cool art!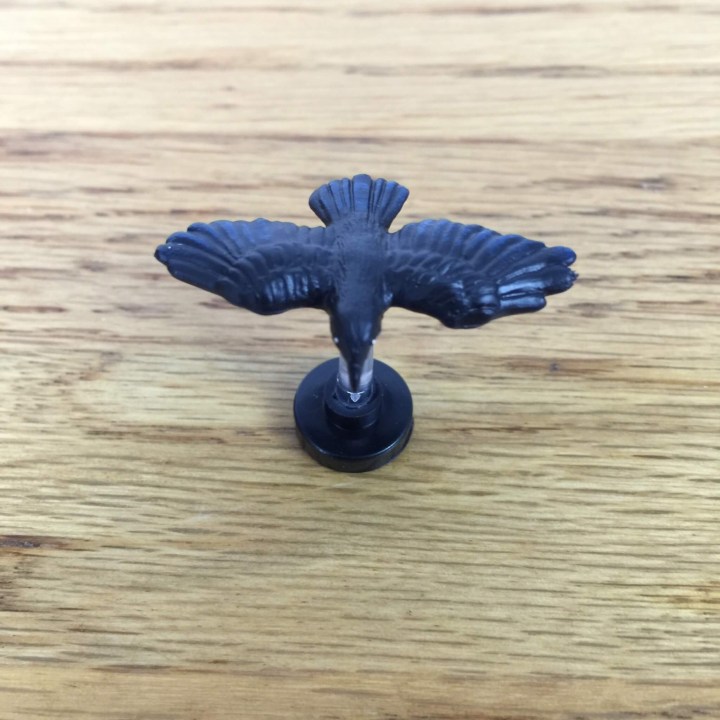 Raven Mini from Dungeon Crawler ($4.00).  This is a painted raven on a clear stand and makes for an excellent gaming piece.  Dungeon Crawler has all sorts of accessories and I liked that this one was included.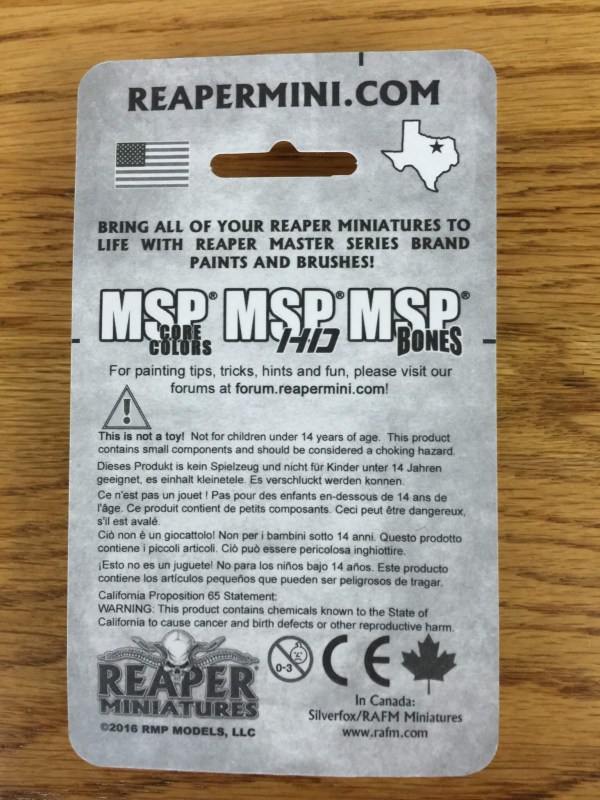 Pillar of Good from Reaper Miniatures ($2.99).  Get out your paint set and bring this mini to the gaming table.  For those of you who enjoy the RPGs with accessories, this will give you a good start(or add to your ever-growing collection).
Let the Adventure Begin! Sticker.  Those in the know will recognize what type of gaming you enjoy.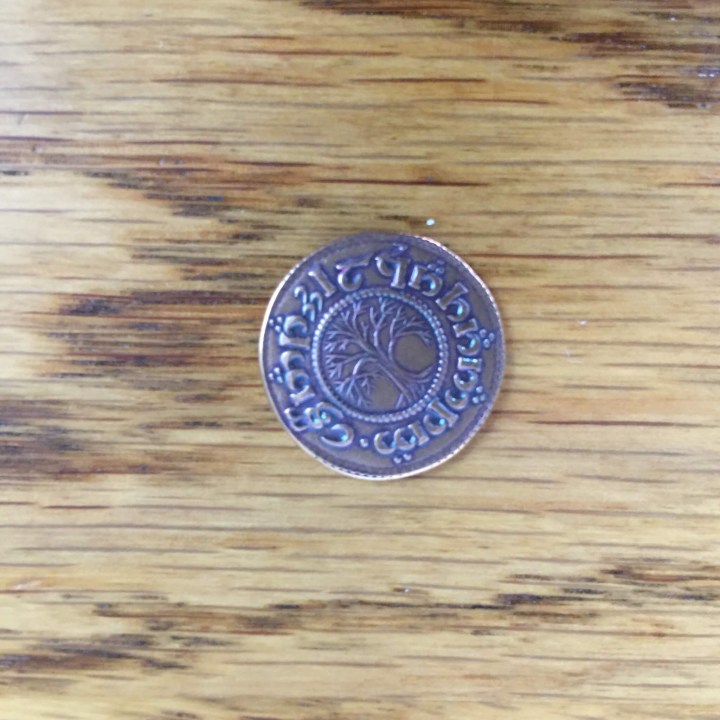 Shire Post Shire 1406 Penny.  Fans of Lord of the Rings can now carry the same coins as their favorite hobbits.  The website has sets of coins that start at $25.00 but this one comes with this month's Dungeon Crate!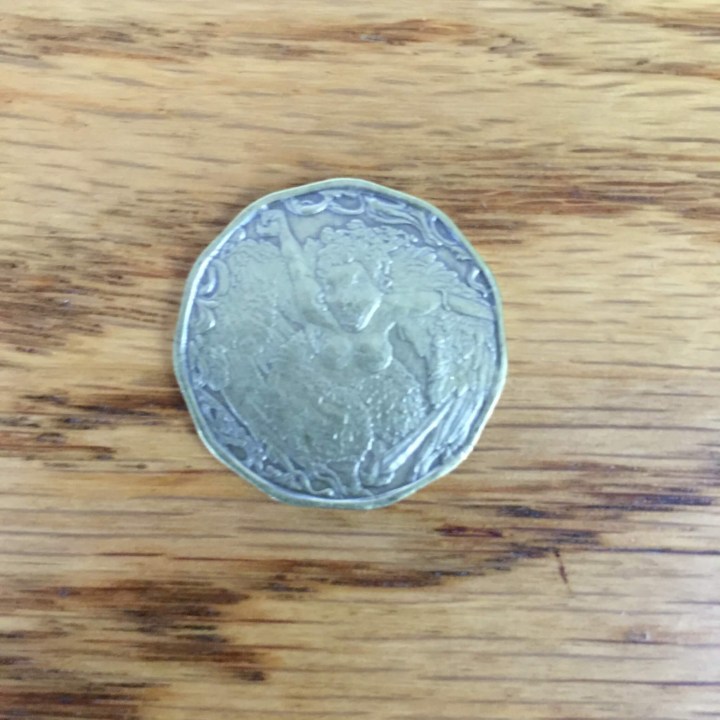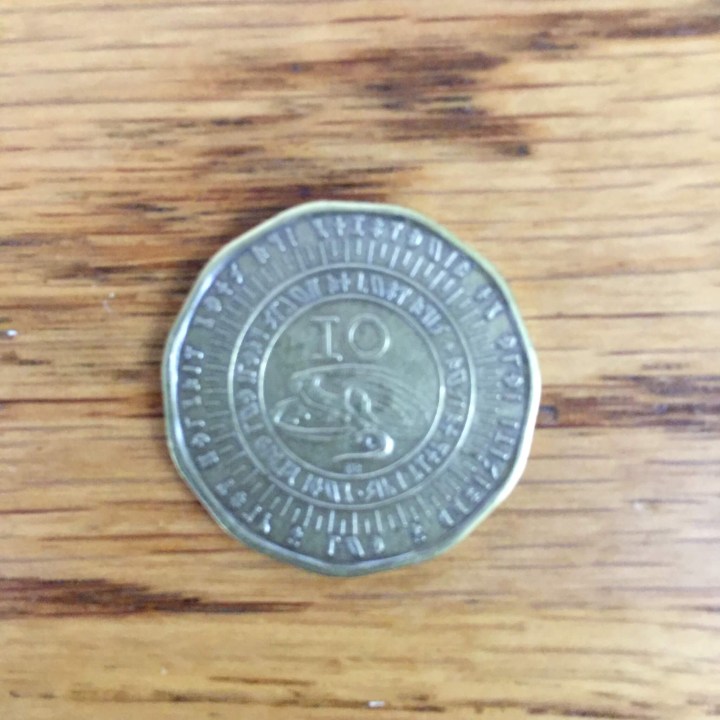 Rare Elements Foundry Harpy Coin ($22)  If you're into coins, you need to order this box.  This coin is meant to be a game piece and it's a good one.  It's actually a coin with remarkable detail.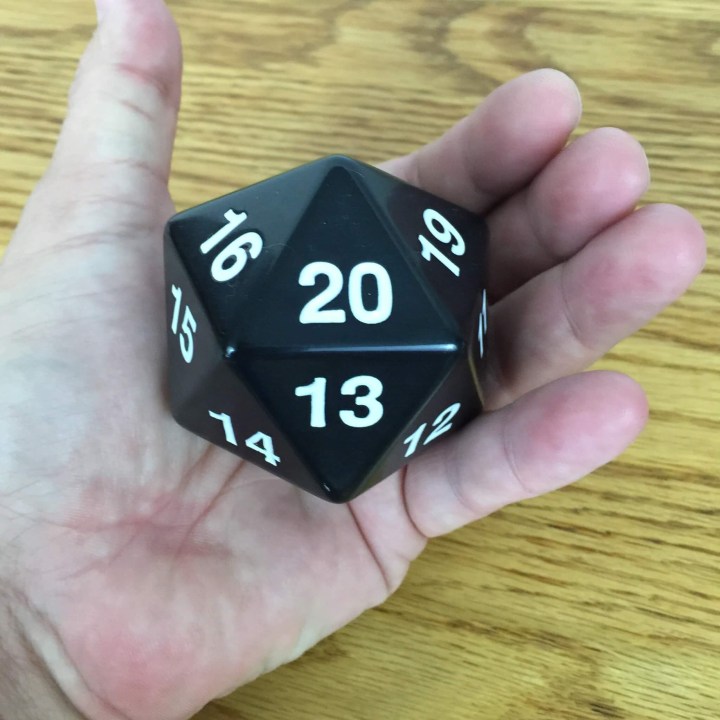 Koplow Games Giant D20 ($9.99).  This die is HUGE!  It's probably not real practical and it's really noisy to roll.  It's still super awesome though!  My eyes got almost as big as the die when I saw it in the box.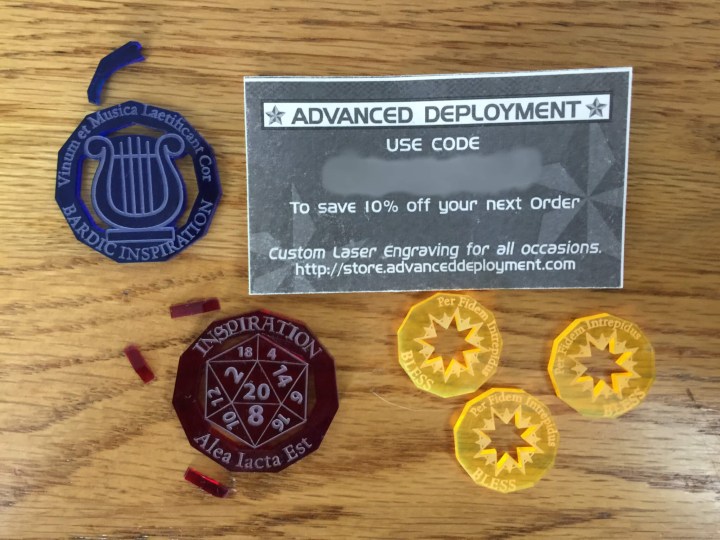 Game Pieces and Promo Offer.  All of this comes in a handy little pouch that I'm sure will get continued use.  Sorry I blurred out the promo code but it's mine.
Shrine of the Earth Barons Mini Adventure from Adventure a Week.  This is another fun addition to this month's Dungeon Crate.  This is a nice quick adventure for the Pathfinder Role Playing Game.  It can be a one-off quick adventure or your Game Master may include this mini-adventure into your on-going game.  If you order the box, it's not blurred out, but you probably figured that out.  The game costs vary, plus you can subscribe to get these games regularly.
Dungeon Crate has a little bit of everything to add to your tabletop gaming world.  So much of it translates into many different games so you can enjoy it along with the hours you spend with friends role-playing as your favorite knights, barbarians and the like.
Visit Dungeon Crate to subscribe or find out more!
The Subscription
:
Dungeon Crate
The Description
: A monthly treasure trove of tabletop and roleplaying accessories designed to enhance your game on and off the table. Reward yourself or other players with a subscription box that delivers high adventure right to your castle doors.
The Price
: $35.95 per month