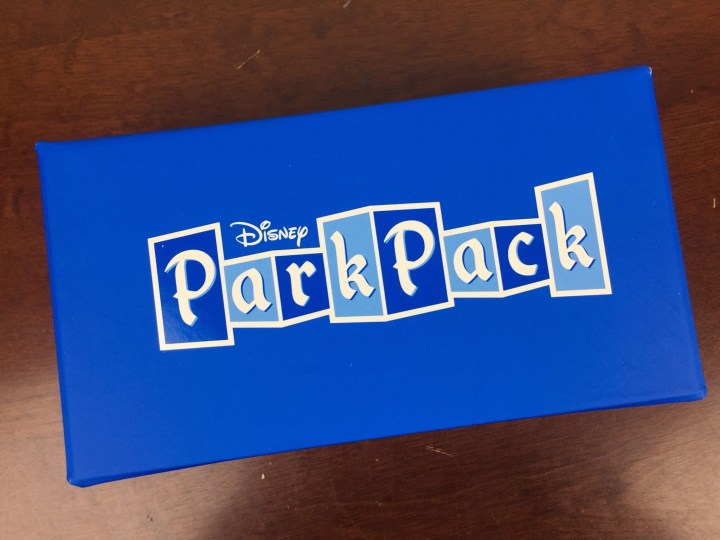 Disney Park Pack: Pin Trading Edition is a monthly mystery pack from the Disney Store.  Every month in this subscription you'll receive three official Disney pins – 2 open edition (released to subscribers before they're made available to the public) plus a totally exclusive limited edition pin. The limited edition pin has a run of 500 each and there are 4 variations of the pin.
Don't forget that the Disney Park Pack – Holiday Edition has launched too! Check out more details on the Disney Holiday Park Pack here.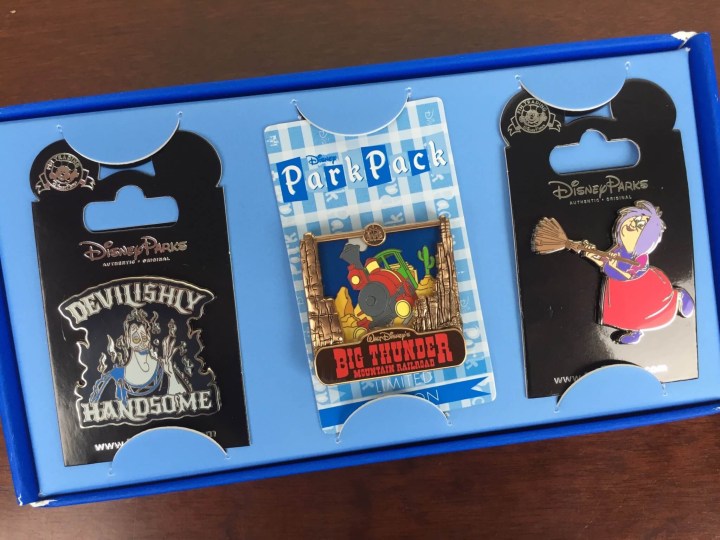 Here are the Park Pack pins for July!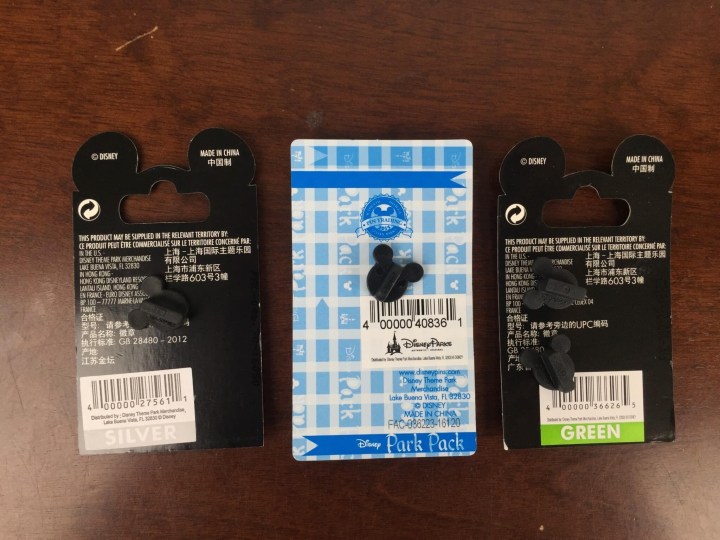 Disney Pins are the perfect souvenir – small, not too expensive, and fun to collect.  There's no information card for this box, and just like every other month, I wish they'd include a curator's note – maybe with names for these pins!
Hades "Devilishly Handsome" Pin: It's Hades, from Hercules! Disney must be gearing up for Halloween season! This is a "silver" pin and will sell for $8.95 when it's released.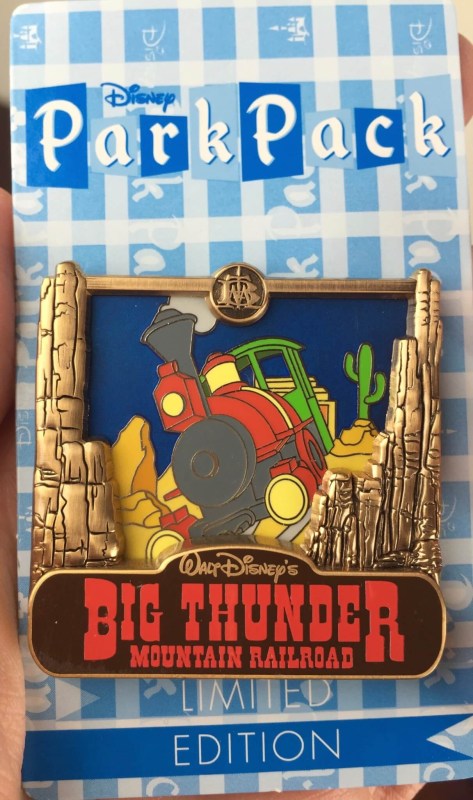 Big Thunder Mountain Railroad Limited Edition Pin: This LE pin is beautiful! I love the burnished gold mountains, and the fact that we got an attraction pin this month too! There are different kinds of variations with the LE pins in this subscription box – this style has different variations for the background – so far I've seen blue, turquoise and dark blue/black (not sure) – and this time there's a twist – the placard on the front has different styles!

And here's an example of the brown version!

And a yellow version. Very cool Disney! Which one is your favorite?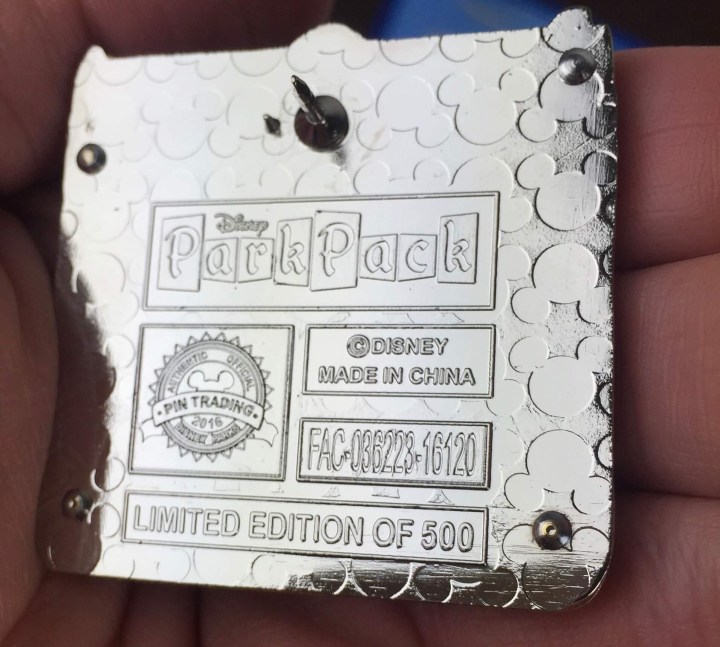 The back shows that it's a limited edition of 500.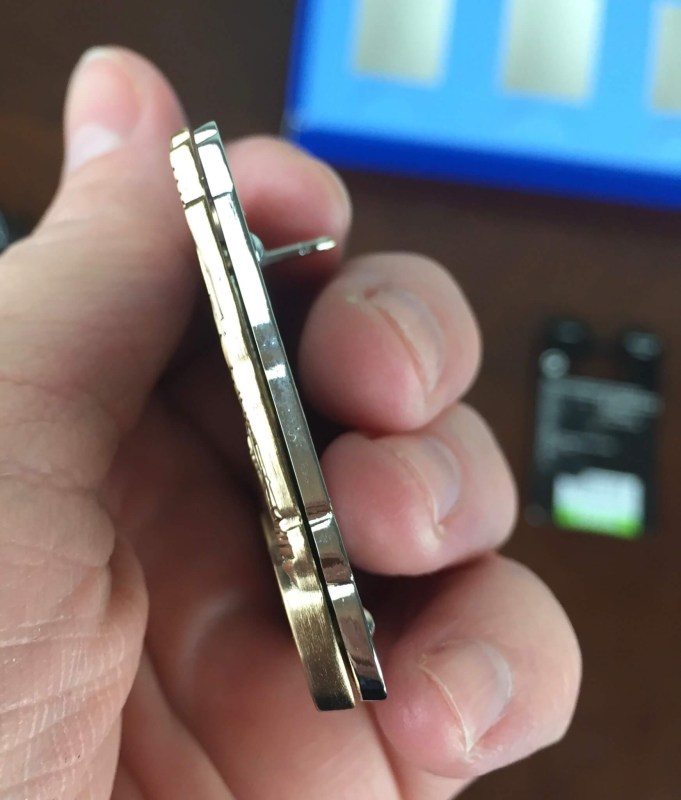 A nice thick pin – and even the back was shaped along with the contours of the front.
If you've never ridden this ride, here's a picture.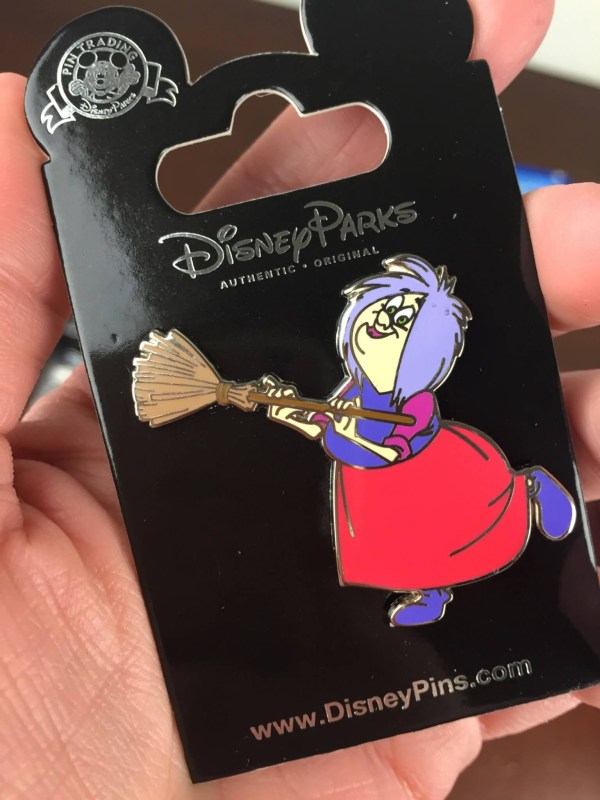 Madam Mim Pin: Madame Miiiiim! This is definitely a throw-back villain – from the classic Sword in the Stone! Disney definitely has Halloween on its mind!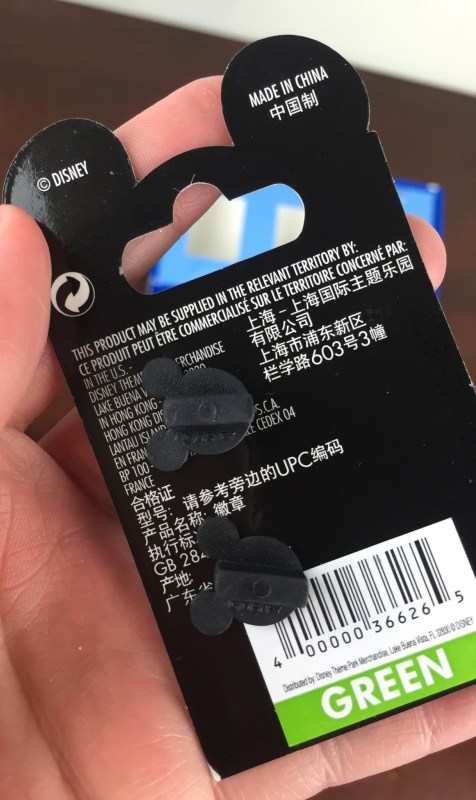 Unusually, this pin has 2 backs to keep it in the right orientation. It's a green pin, so worth $6.95 in the parks.
Which pin was your favorite this month? This wasn't my favorite month and it was a pretty low value for the open pins – but I think they made up for it with the BTMRR pin – which will take its place next to our other pin for that ride – it's my daughter's favorite.
FYI – if you check out with your Disney Visa and spend $50 you'll save 10% on your order with coupon code DRVCMEMBER. I am sure it only applies to the first order of the subscription, but if you do have the card, it works on any Disney Store purchase.
Visit the Disney Park Pack: Pin Trading Edition landing page to find out more. It's currently sold out, but we'll post when subscriptions are open again.
The Subscription
:
Disney Park Pack: Pin Trading Edition
The Description
: Disney Park Pack is a monthly mystery box with 3 official Disney pins. Pins are collectible and tradeable! Every box features two open edition pins and one limited edition pin with a run of 500. Now a monthly subscription!
The Price
: $39.95 – Save $5 per month on an annual subscription! (looks like this option is currently sold out)
Some general info about Disney Pins & Trading:
Prices: Green ($6.95) Red & Silver ($8.95) Blue ($10.95) Yellow ($12.95) Pink ($14.95) Lavender ($16.95). Special ones cost more.
Cast Members with green lanyards may only trade with kids ages 3 to 12. You can trade up to two pins per day with any trading Cast Member.
You don't have to trade your pins, you can just collect them.
You can only trade real Disney pins, and they all bear a copyright notice on the back.
Don't buy nice pins to trade, buy lots of pins on eBay from a reputable seller.
Are you a pin trader? Share your advice in the comments!