Dia & Co is a monthly personal styling subscription for plus-sized women. It's pretty much just like Stitch Fix for plus sizes – Fill out your profile and sizing information, pay a $20 styling fee (refundable against anything you choose to keep), and have 5 items selected by a stylist sent straight to your home to try on. Dia & Co includes free shipping each way. If you keep all 5 items from your box, you'll receive a 20% discount.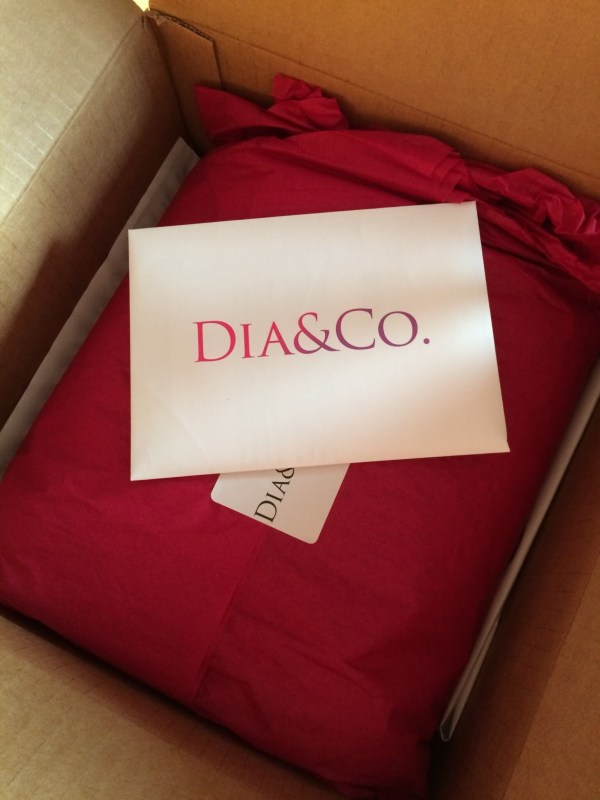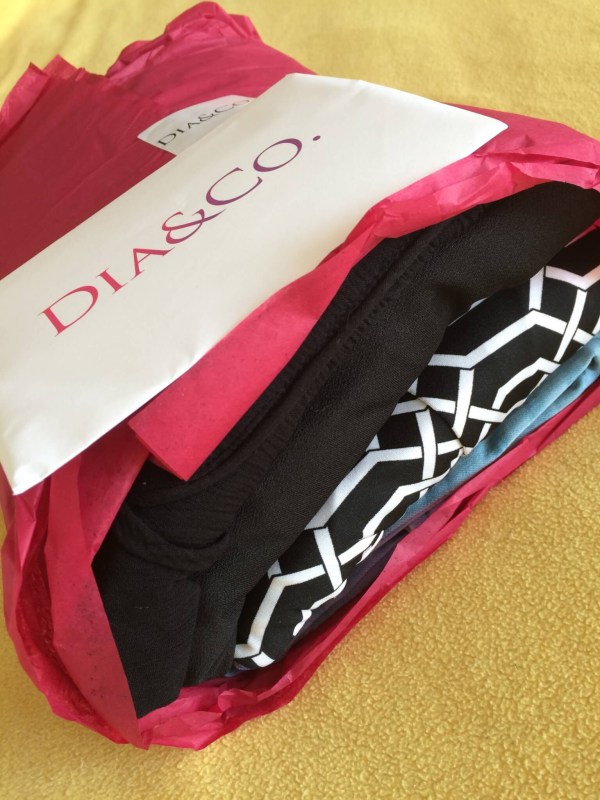 The box itself came packaged very neatly, and included a nice quote on the back of my stylist note.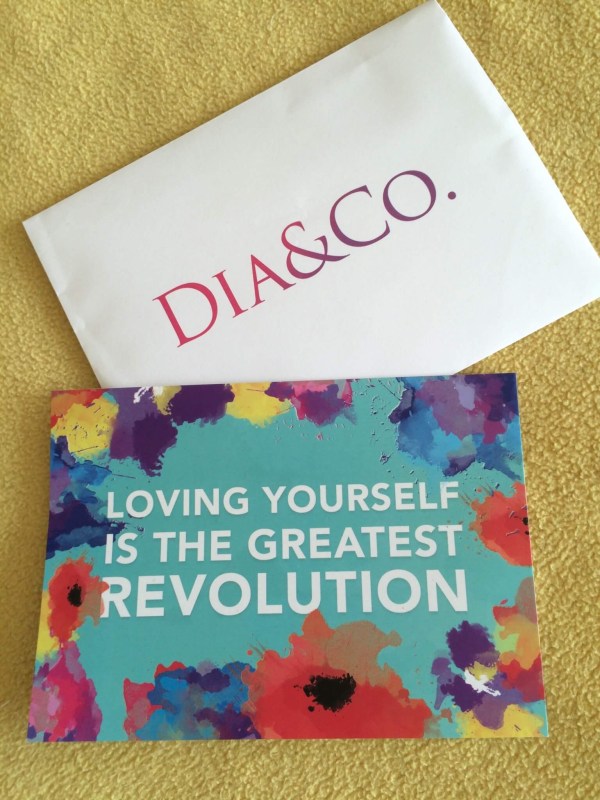 It included an invoice showing the price of each item plus my potential discount.
In addition to telling the stylists that I am more of a Classic, Casual, and Retro kind of girl, I also let them know that packability is key due to work travel.  One of the things I think it interesting is they ask you what you DO NOT want in terms of colors and prints, instead of asking what you DO want.  I am curious to see how that plays out over time.  It does force me to be more open minded!
What I got:
KIYONNA Teagan Wrap Dress in Black 1X $104
THE MOST AMAZING DRESS EVER. Seriously.  This dress couldn't be more me. It is the exact dress I dream of at night. It is flattering (yay wrap dress!), in a pattern I love (graphic prints, especially monochrome), 3/4 sleeve (perfect for all seasons when I am working in freezing cold offices), looooooong but not matronly (I am 5'10 and dresses are often just too short), and packable! I have already worn this dress once and it is coming with me on an upcoming trip.  If I could just travel with five of this dress, and not have people think I am weird, I totally would.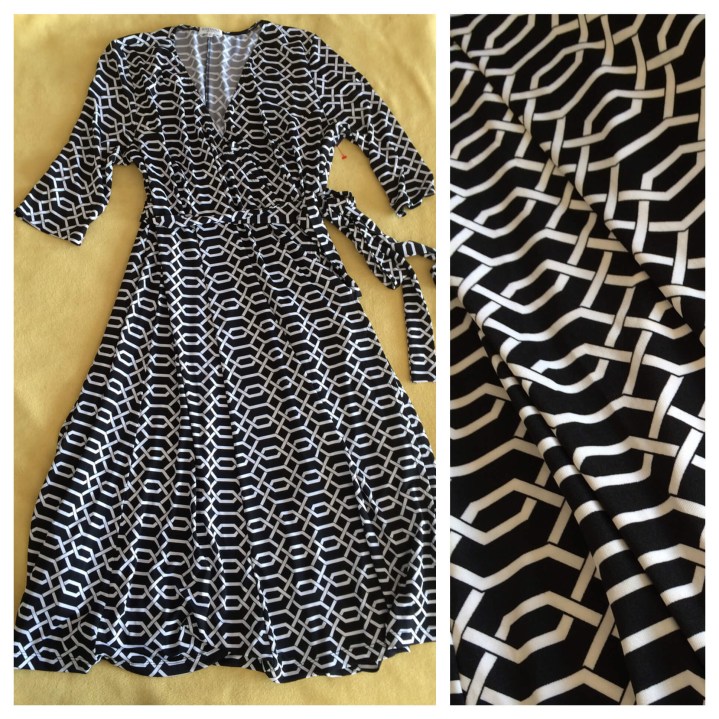 Junarose Emory Dress in Black, 1X $89
This dress is good on paper – black (forgiving! easy to match!), stretchy and packable, mid-length sleeves.  It is less-good on me. It is definitely too big – it just felt unshapely – I prefer either more structure or a wrap dress style. It also has a length problem.  I get that asymmetrical is a thing, but I was really uncomfortable in this.  It is seriously short on me on one side, and then there is just all of this extra fabric on the other side. It's going back!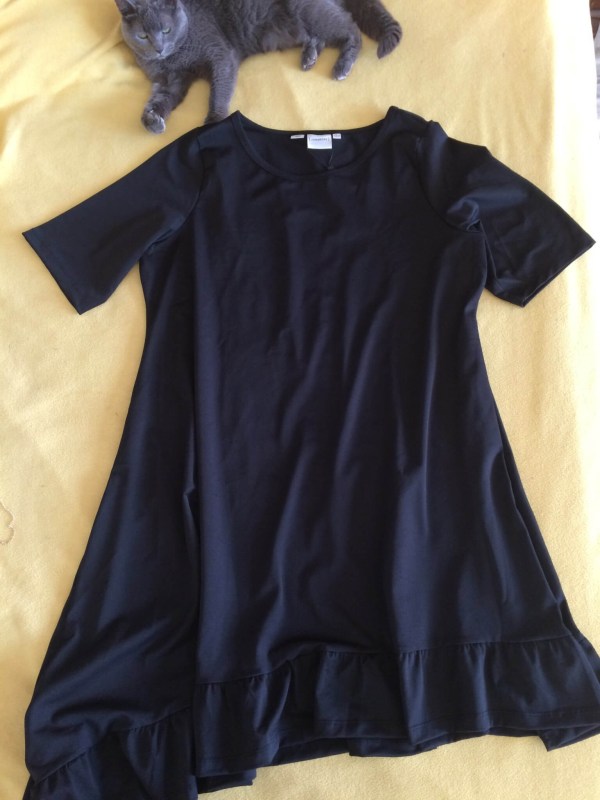 Hayden LA Marisol Baby Doll Tunic in Black 1XL $50
Slink Jeans Quinn Ankle Jeggings in Blue Size 16 $88
Oh my goodness, I couldn't get this top off of my body fast enough. When I pulled it out, I thought, "OK, black, some detail, sure I will give this a try." But the second it touched me I counted the seconds until I didn't need to be wearing it anymore. First, I am just not into the peasant thing. Second, this fabric just felt clingy and itchy. Third, those sleeves, ugh, those sleeves.  Just, NO.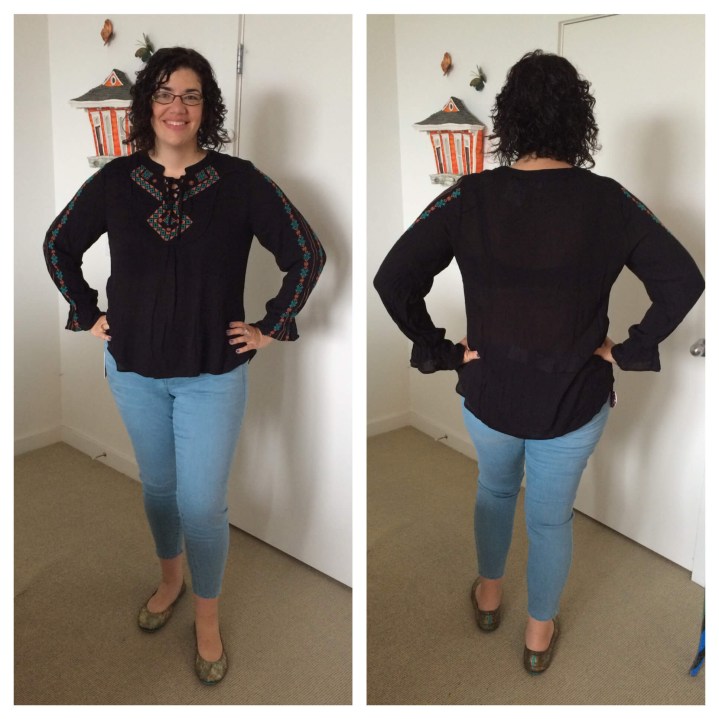 The obligatory tummy closeup – the jeggings were ok. They fit reasonably well at the waist, but I wasn't into the length.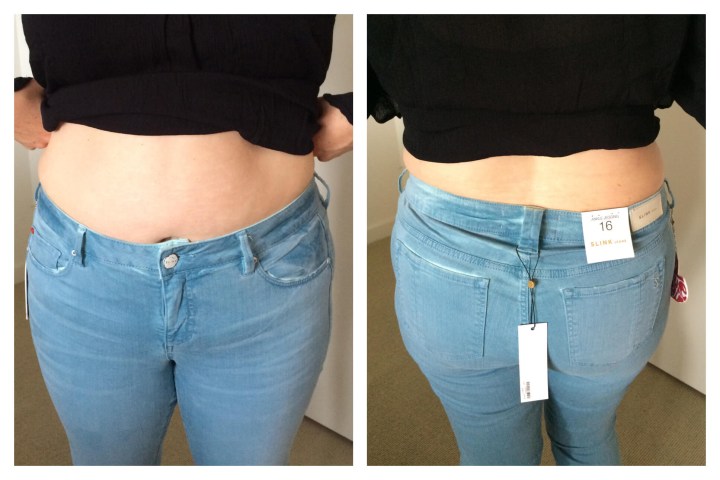 They were essentially painted on, which can be OK, but then I took a look at the pockets….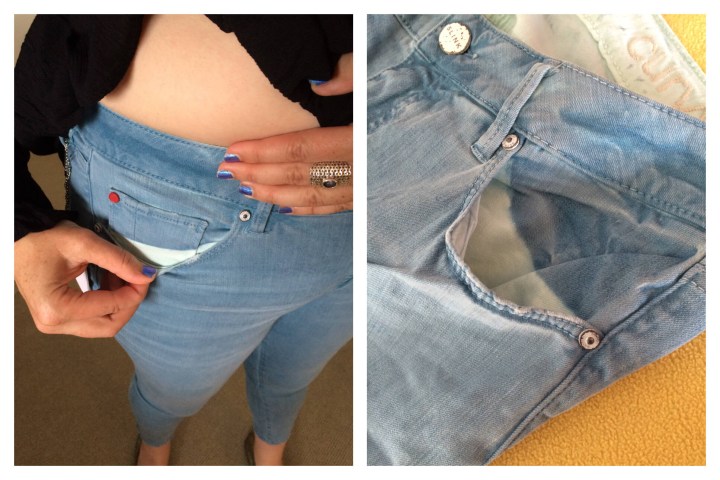 And it appears the color literally is painted on.  If you move too much, it is just going to show. I thought this was an odd detail and shared it with my stylist. It just makes them seem cheap, and for $88, I expect better.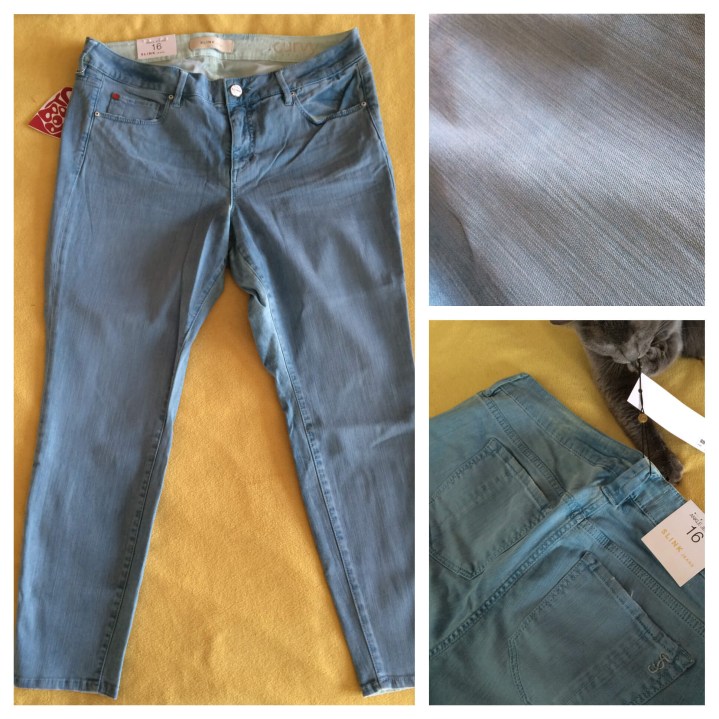 Andy Necklace, Gold $27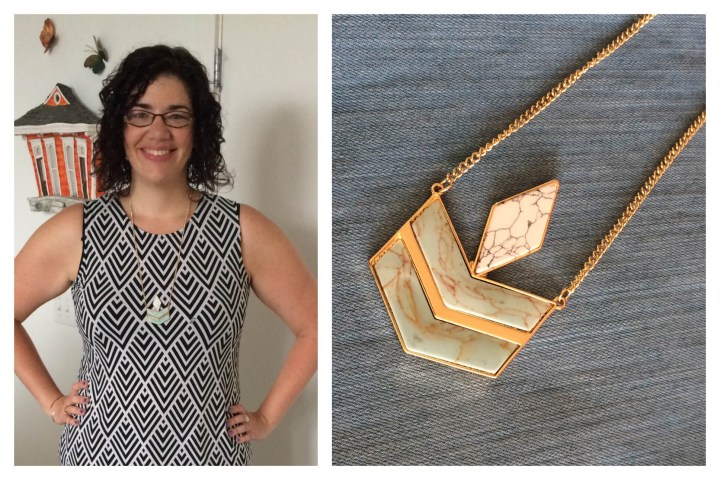 Do you ever notice that you say things near your phone and then your Pinterest shows you pins on that topic, or Google Ads shows you ads on that topic?  It creeps me out, but such is the modern age.  And to be fair, occasionally I am really into some of the pins I get!  This necklace it like that – I was definitely talking about chevron necklaces recently, and then one showed up.  My stylist was reading my mind. (Well, on this and the KIYONNA dress – definitely not on the other items this month!)
This month's Dia & Co was definitely hit and miss, but the hit really was out of the park.  I am so in love with that dress. I am hoping something similar shows up in a future box!
Visit Dia & Co to subscribe or find out more!
The Subscription
:
Dia & Co
The Description
: Dia & Co specializes is sizes 14-32. Complete your online style profile. Tell us about your unique style & shape. Keep what fits, return what doesn't. Only pay for what you love. Like Stitch Fix for plus-size.
The Price
: $20.00 per month