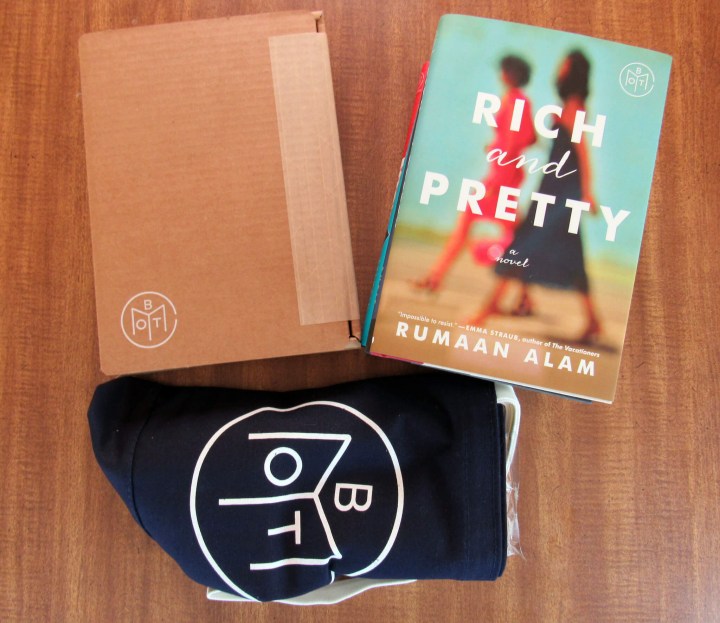 Bookspan's Book of the Month Club is a monthly book subscription box. Each month their panel of Judges selects 5 books, which they announce on the first of the month, and members have six days to decide which book (or books) they would like to receive. All books are shipped at the same time, so members can read and participate in their discussion forums as a group. One book per month is included in the membership fee, and members can purchase up to two additional books each month for $9.99 per title. The monthly price is $16.99 per month, $11.99 per month on a year long subscription.
Here are the choices for July!
The July Guest Judge: Arianna Huffington, author of The Sleep Revolution ($15.85 on Amazon)
The July 2016 Book of the Month selections were:
★ Love That Boy by Ron Fournier – Guest Judge: Arianna Huffingon – $17.77 on Amazon
★ The Girls by Emma Cline  – Judge: Maris Kriezman $16.20 on Amazon
★ Rich & Pretty by Rumaan Alam  – Judge: Cynthia Sweeney $15.59 on Amazon
★ Missing, Presumed by Susie Steiner – Judge: Maud Newton $16.20 on Amazon
★ Sleeping Giants by Sylvain Neuvel – Judge: Liberty Hardy $15.47 on Amazon
I always have a hard time selecting only one book! Book of the Month kindly sent out all five July selections placing me in book heaven.
One book was packaged in the traditional BOTM packaging. I also selected one additional book for this first review. The other three selections will be in a separate review post. I reviewed the Summer Survival Kit earlier in the month. My sister loves her new sunnies! I've been using the tote throughout the week.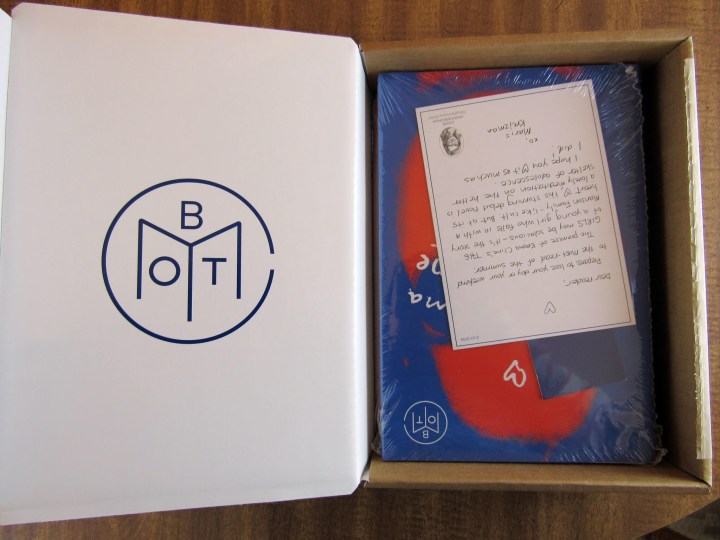 I had no clue to what book was selected for me. It was a surprise!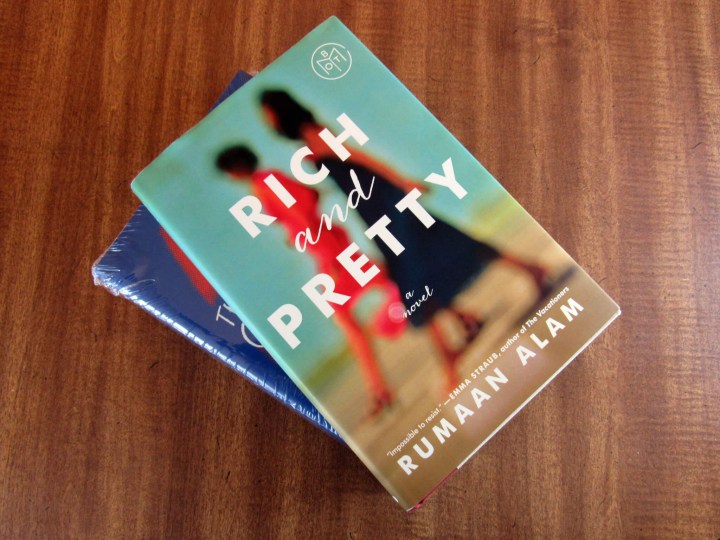 I will be reviewing the selected book and one other book in this review. I decided upon Rich & Pretty by Rumaan Alam to balance the book that was selected. The books are shrink wrapped onto cardboard and include a note from the judge. I received The Girls by Emma Cline as my main selection.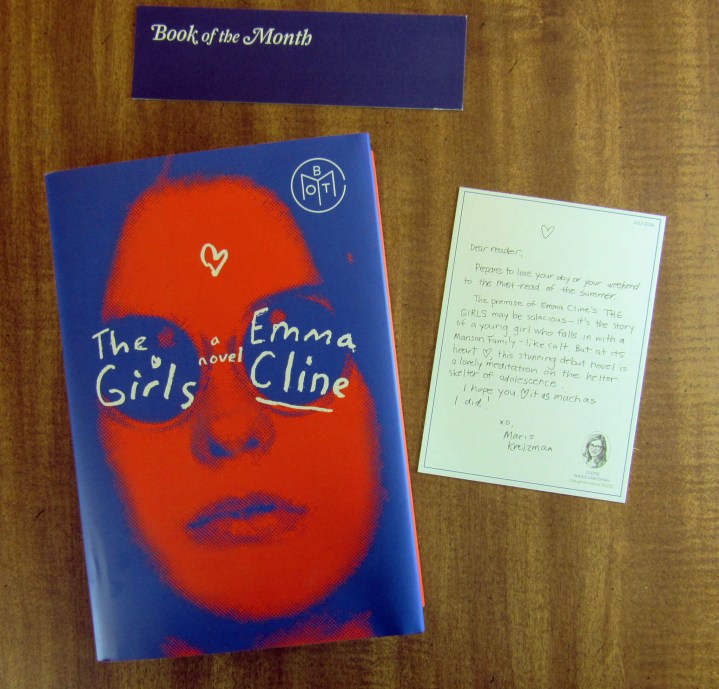 I heard good things about The Girls and could not wait to start reading my July selection.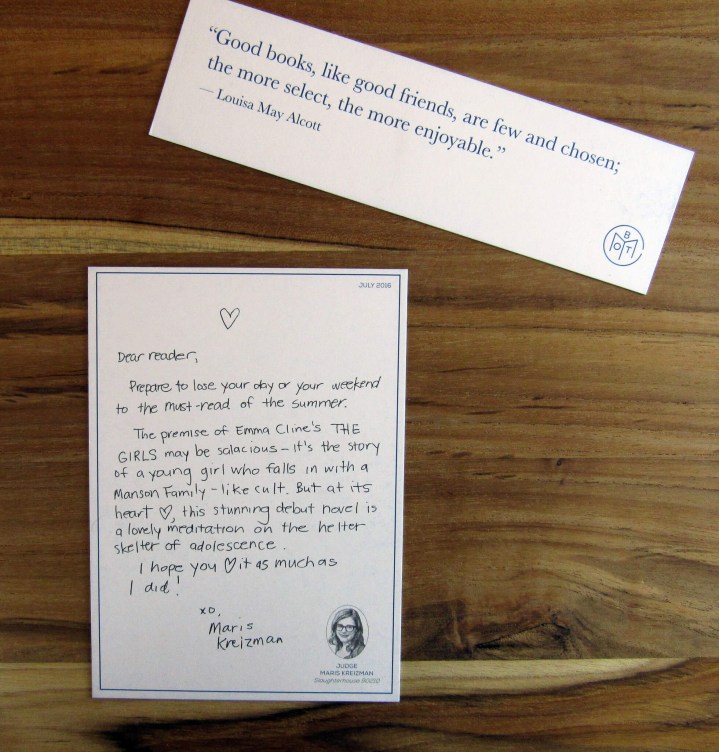 A  judge's letter is included explaining why the book was selected along with a bookmark featuring a quote from Louisa May Alcott. I've been digging the groovy quotes. Don't have a cow as we travel back to the 1960s in The Girls by Emma Cline.
Dear reader,

Prepare to lose your day or your weekend to the must-read of the summer.

The premise of Emma Cline's THE GIRLS may be salacious – it's the story of a young girl who falls in with a Mason Familyy-like cult, But at its heart , this stunning debut novel is a lovely meditation on the helter skelter of adolescence.

I hope you love it as much as I did!

xo,

Maris Kreizman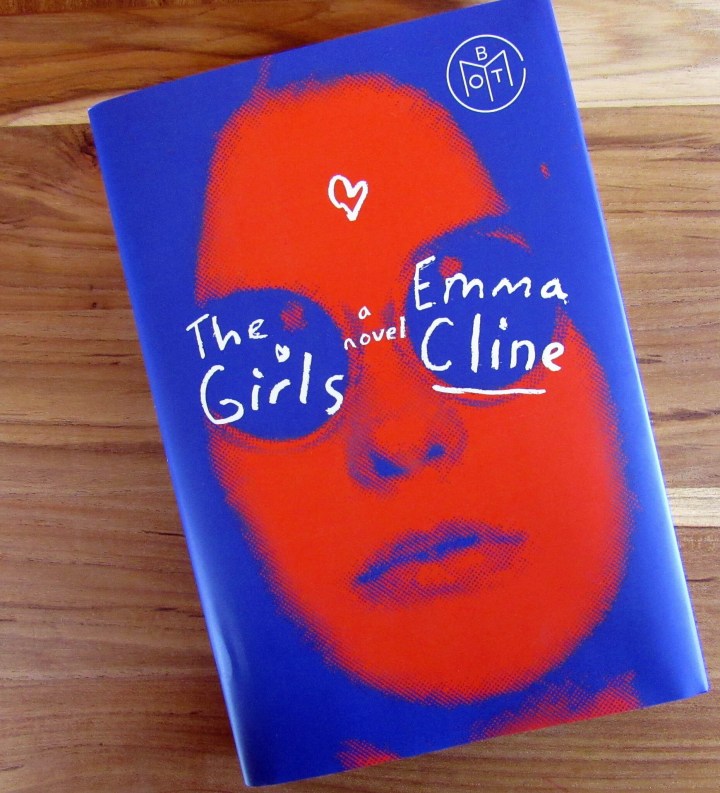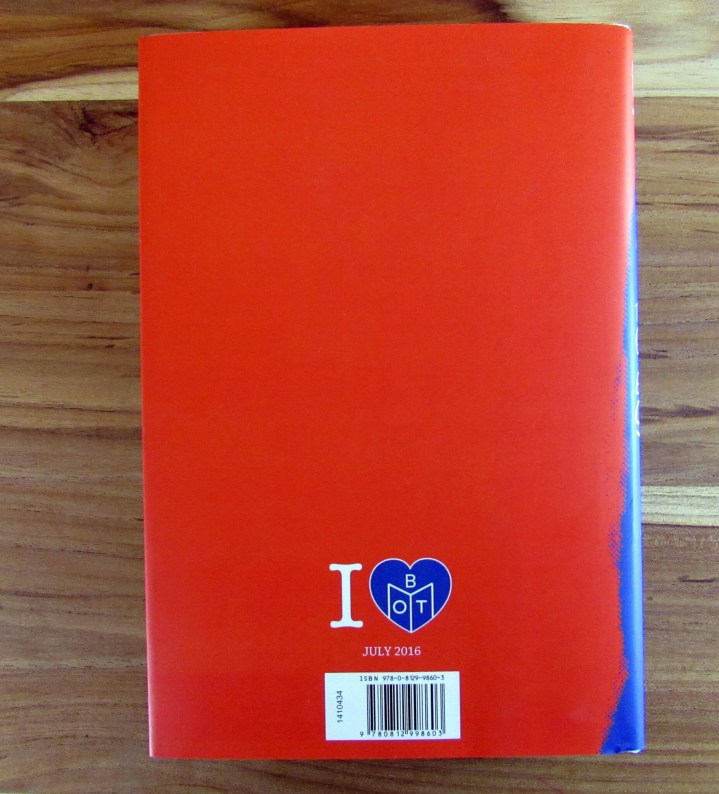 The book is timely with the Mason murders back in the news because of Leslie Van Houten seeking parole. I was curious about the book's plot. Why would a young teenage girl want to join a Mason family-like cult in the 1960s? I love books that have an added psychological insight to it.
 The Girls by Emma Cline  – Judge: Maris Kriezman $16.20 on Amazon
NEW YORK TIMES BESTSELLER • An indelible portrait of girls, the women they become, and that moment in life when everything can go horribly wrong—this stunning first novel is perfect for readers of Jeffrey Eugenides's The Virgin Suicides and Jennifer Egan's A Visit from the Goon Squad.

Northern California, during the violent end of the 1960s. At the start of summer, a lonely and thoughtful teenager, Evie Boyd, sees a group of girls in the park, and is immediately caught by their freedom, their careless dress, their dangerous aura of abandon. Soon, Evie is in thrall to Suzanne, a mesmerizing older girl, and is drawn into the circle of a soon-to-be infamous cult and the man who is its charismatic leader. Hidden in the hills, their sprawling ranch is eerie and run down, but to Evie, it is exotic, thrilling, charged—a place where she feels desperate to be accepted. As she spends more time away from her mother and the rhythms of her daily life, and as her obsession with Suzanne intensifies, Evie does not realize she is coming closer and closer to unthinkable violence.

Emma Cline's remarkable debut novel is gorgeously written and spellbinding, with razor-sharp precision and startling psychological insight. The Girls is a brilliant work of fiction.
I read the entire book in two days because it captivated me. I needed to understand the pull that Evie felt towards the girls, especially Suzanne while pulling away from her mom and her best friend. I could feel the uncertainty of the times and the desperation of the Family as things started to fall apart. It was interesting to meet Evie as a middle aged person. The focus of the book is not on the violence which is only a few pages long and is not in great detail. The focus is on the obsession and also of coming of age in the 1960s. The only thing that I found jarring was the use of current slang in the book instead of the common slang of the 1960s.
Rich & Pretty by Rumaan Alam  – Judge: Cynthia Sweeney $15.59 on Amazon
Oops! I started reading the book right away instead of taking a photo. The book arrived in perfect condition. I started reading Rich and Pretty first because I was excited about the plot. There's a lot of buzz surrounding this book.
This irresistible debut, set in contemporary New York, provides a sharp, insightful look into how the relationship between two best friends changes when they are no longer coming of age but learning how to live adult lives.

One of Bustle's 17 Of 2016's Most Anticipated Books To Put On Your Wishlist Immediately

One of the Wall Street Journal's Ten Titles to Watch in Summer Fiction

An Amazon Editors' Beach Reads pick

One of Newsday's Best Summer Books 2016

One of PopSugar's 31 Books You MUST Put in your Beach Bag

A Miami Herald summer reads pick

As close as sisters for twenty years, Sarah and Lauren have been together through high school and college, first jobs and first loves, the uncertainties of their twenties and the realities of their thirties.

Sarah, the only child of a prominent intellectual and a socialite, works at a charity and is methodically planning her wedding. Lauren—beautiful, independent, and unpredictable—is single and working in publishing, deflecting her parents' worries and questions about her life and future by trying not to think about it herself. Each woman envies—and is horrified by—particular aspects of the other's life, topics of conversation they avoid with masterful linguistic pirouettes.

Once, Sarah and Lauren were inseparable; for a long a time now, they've been apart. Can two women who rarely see one other, selectively share secrets, and lead different lives still call themselves best friends? Is it their abiding connection—or just force of habit—that keeps them together?

With impeccable style, biting humor, and a keen sense of detail, Rumaan Alam deftly explores how the attachments we form in childhood shift as we adapt to our adult lives—and how the bonds of friendship endure, even when our paths diverge.
I am sure that many people will enjoy this book.  However, I am not one of them. I made it to page 143 of the book which is almost the halfway point before putting it to the side. I can't keep Sarah and Lauren straight. The writing style makes the details that separate them ambiguous. There are too many long sentences that tend to convey the mudane details of their lives. There are details that throw me off such as Lauren liking the way ice tinkles in a drink or wearing aerodynamic high heels. These are my opinions, and there are four and five star reviews on Amazon that disagree with me. That is the beauty of books. I do think the writing style and the details or lack thereof makes the book an excellent choice for a book club or forum. There's much to be discussed!
Book of the Month kindly sent all five selections to me which I greatly appreciate because I love to read. I always have a hard time choosing just one book!  I've been handling both books quite a bit and noticed no issues with the spine or the pages itself. I always enjoy finding out what books are selected because there is usually a few different genres to be explored.  Book of the Month is an inexpensive way to build up your reading library of favorite genres or to push yourself into unfamiliar genres! Skip if nothing interests you. Add on up to two extra books at $9.99 a book if you can't decide! There's even a discussion group.  Select a book by July 15!
What book did you pick this month? Share below and let us know! Haven't tried Book of the Month? Just use the code FUN30 when you sign up for their 3-month subscription to save 30% on a 3-month subscription!
Visit Book of the Month to subscribe or find out more!
The Subscription
:
Book of the Month
The Description
: The Judges select 5 new books each month, one of which is included in your membership. Visit the site to select your Book of the Month, or leave it up to us and we will choose one for you. Receive, read, and discuss with other members!
The Price
: $16.99 per month