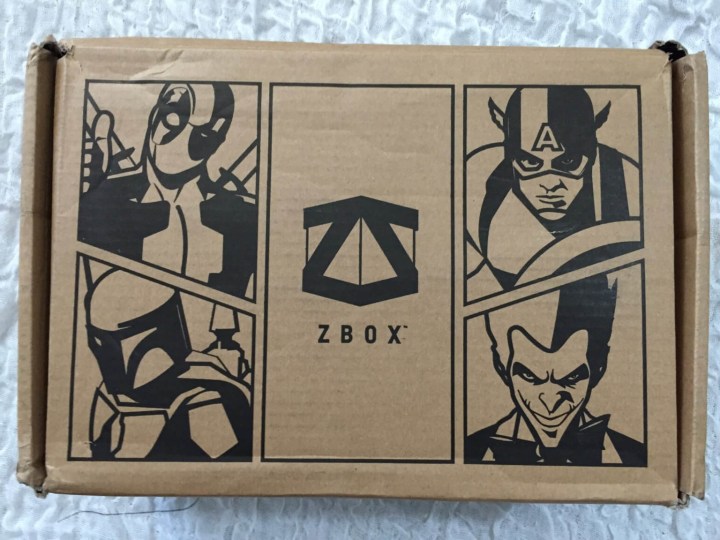 ZBOX is here! This is the regular May box; there were also two limited edition boxes to celebrate Captain America: Civil War. The box is printed with their logo and classic faces from pop culture such as Deadpool, Cap, Boba Fett, and the Joker. The box took a beating this month — the bottom was in worse shape than the top.
First look. You can see the Pop box is pretty smushed.
I fell in love with the art on the top of the box — it's a sort of dystopia style (it reminds me of Bioshock) advertisement for Asgard, with Thor!
The ZBOX magazine is so well done. I love flipping through it; it has all sorts of articles and isn't just limited to listing out what's in the box.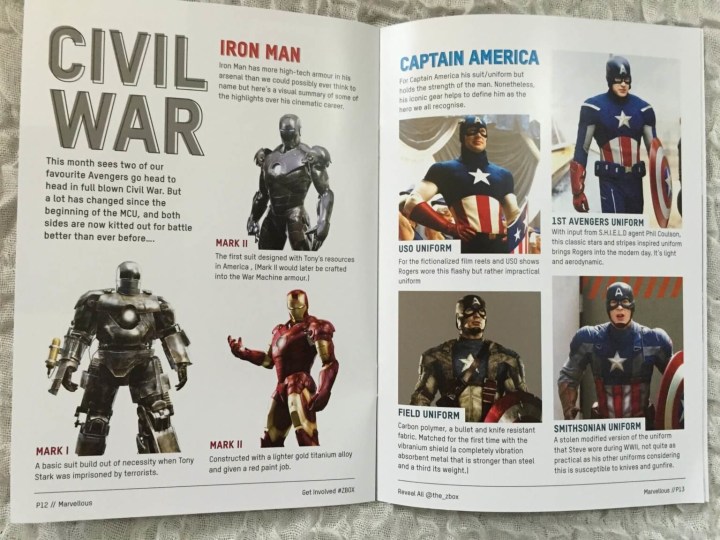 I'm proudly #TeamIronMan!
Lemon wedges as Loki's horns? Genius!
Black Panther Pop Vinyl ($8.95) The box was in bad shape, but the vinyl himself appears to be fine. He's so cute! T'Challa is quickly becoming one of my favourite characters; I just picked up the new Black Panther comic and I'm loving it.
Disney Infinity 2.0 Rocket Raccoon ($10) Okay, I had to google this — apparently Disney Infinity is an addon for console gaming systems that lets you battle with the figures you buy? So this little guy will let you play as Rocket in your game. For me, well, he just looks cute! I love his expression.
Marvel Bag Tag ($3) Whenever I get a Marvel blind box/bag item, I pray to the Asgardians for Iron Man. I can't help it; I'm a little bit in love with him.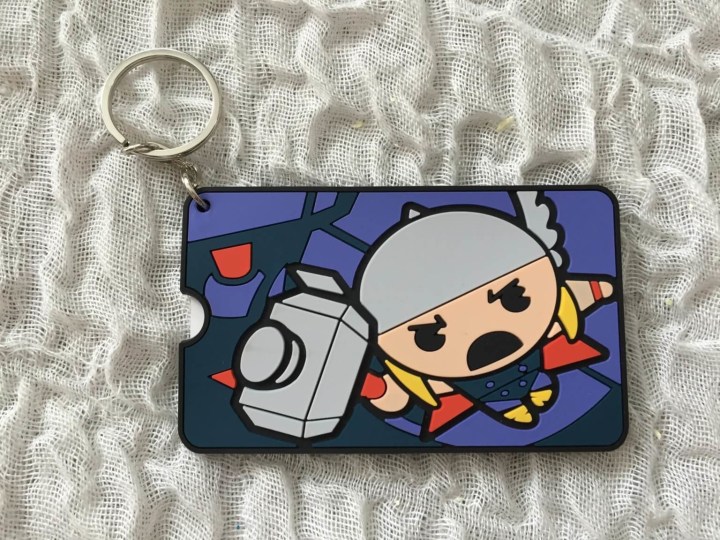 I got Thor! He's adorable, though, and the detail is really good. There's a card on the back to write down your contact information if your bag gets lost.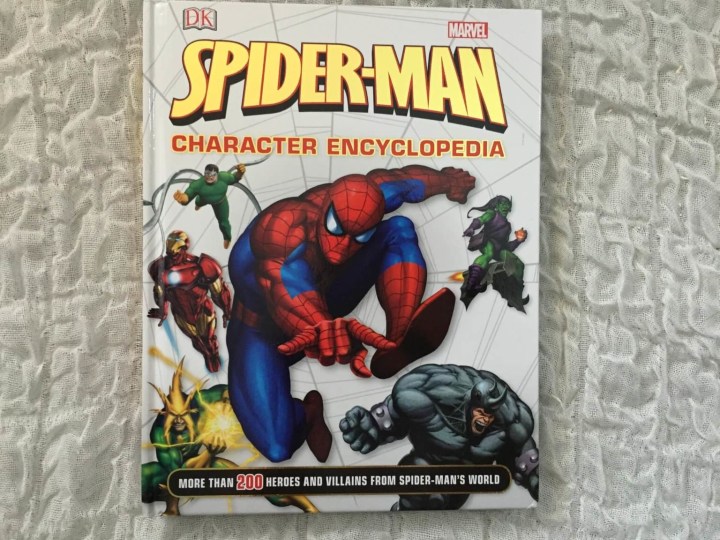 Spiderman Character Encyclopedia ($12) Hardcover, hefty, and over 200 pages, this encyclopedia spans the entire history of Spiderman in the original Earth-616 canon. Every page is in colour and has facts about the character's in Spidey's world. I didn't flip too much through this as it's going to be gifted to a Spidey-loving friend, but this is such a high-quality book and would be an awesome addition to my coffee table. I wonder if they have an Iron Man version… (Edit: Okay, they do, and I already own it. Duh.)
Thor Shirt ($10?) And this is what made the box for me — the last item I pulled out was the wearable featuring the Asgard art I loved so much. It took me a while to clue into the fact that both the magazine cover and the box art every month is the same design as the shirt. I'm thrilled. This is a ladies' M, by the way. The fit is great in the chest and the length is good, but the armholes are also pretty fitted and the neckhole is smaller, so it's a bit tricky to get it off easily.
I loved May's ZBOX! All the items were high quality and it was nice to see a variety of characters being highlighted. I've got more figures for my Marvel shelf, and I absolutely love the artwork featured on the shirt.
Have you tried out ZBOX?
Visit ZBOX to subscribe or find out more!
The Subscription
:
ZBOX
The Description
: The ZBOX is a monthly geek box themed around your favourite geeky interests and will include a variety of items tied to a monthly theme. Each month you will be sent a box containing over £35 worth of exclusive, licensed merchandise. Perfect as a monthly treat or a gift for your geeky friends!
The Price
: $29.00 per month