Once Upon a Bookcase is a monthly subscription box that brings stylish phone cases perfect for your smartphone. The subscription costs $26 + $5.50 shipping per month ($11 to Canada), and you'll receive a phone case plus small gifts like notepad, bookmark, necklace, etc. You'll also get a 5″ x 7″ quote print along with your case.
 The box is beautifully designed outside and looks like a book!
When you sign up for this subscription there are a zillion different types of phones to select, plus whether you want a girly girl, anything goes, or manly man box. I picked anything goes.
 Everything looks good upon opening the box! Here's the print card with the quote of the month. The theme for this box is Once Upon a Time!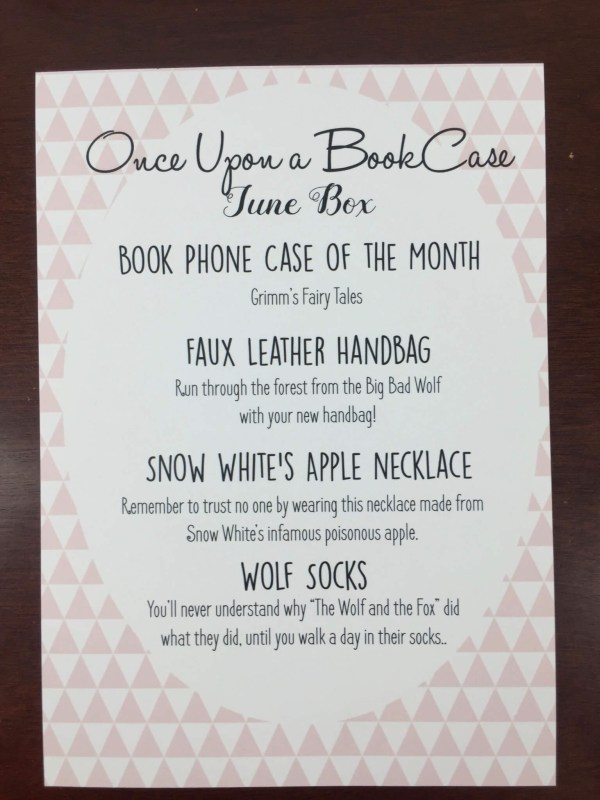 The quote print also serves as the information card. It contains a short description of the items inside.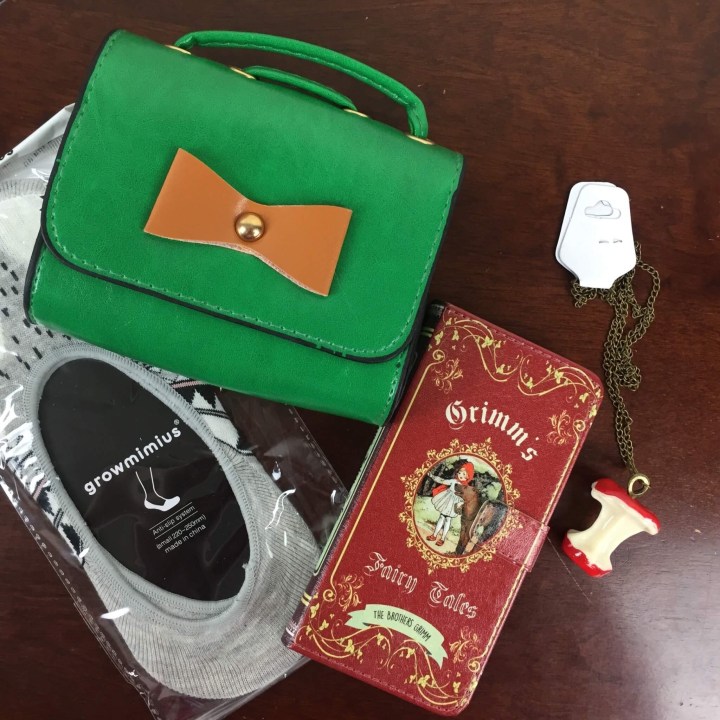 All the goodies in the June box!
Unusually the box had a terms and conditions card. It's nice to remind subscribers of how to manage the subscription.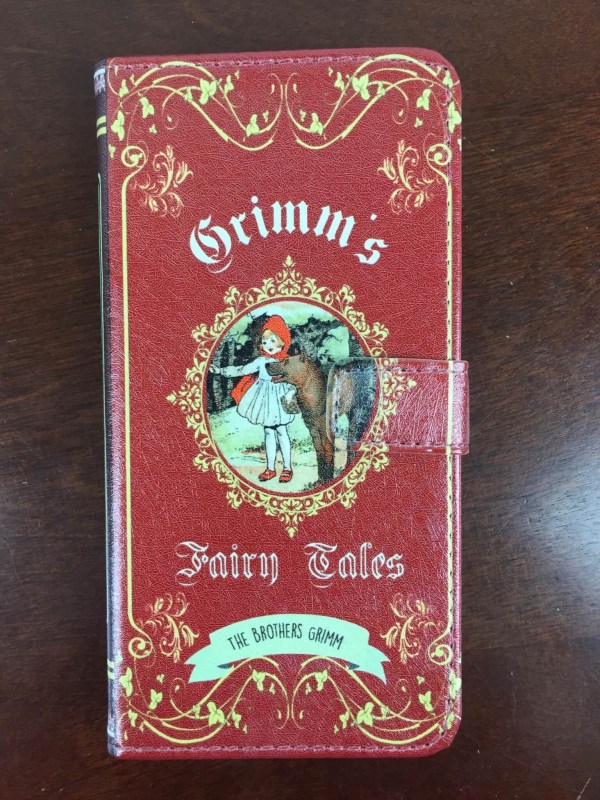 Grimm's Fairy Tales Phone Case: I'm toooootally delighted with this phone case! I actually have a volume of Grimm's bound in red leather (leatherette? who knows!) from my childhood and it looks very similar to this, so I'm in love with it!
The edge looks just like a book binding!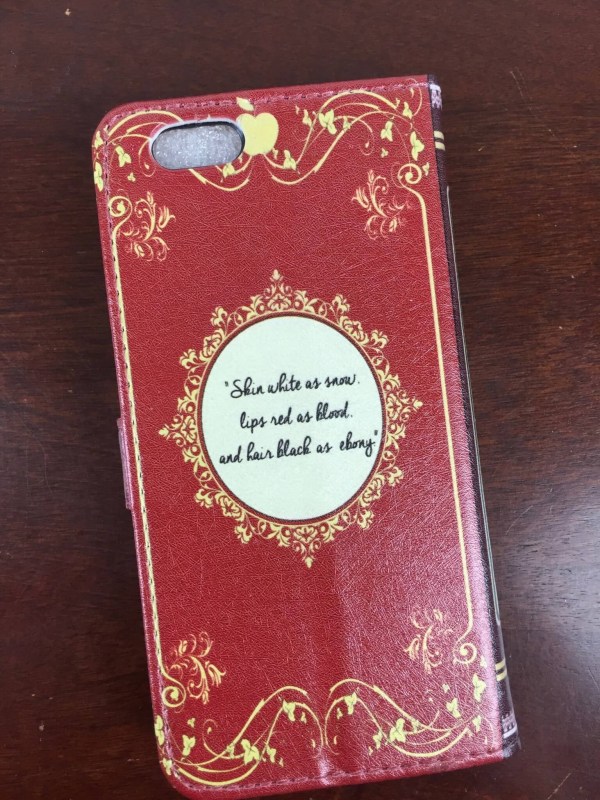 A quote from Snow White is on the back!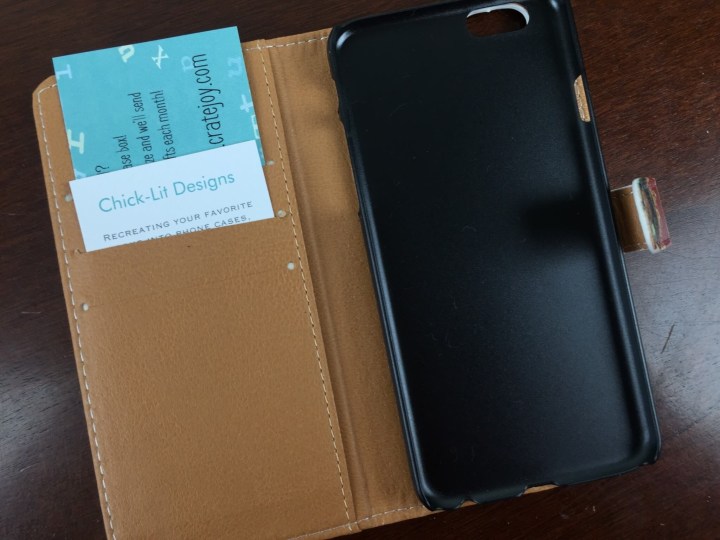 A magnet secures the phone case cover and the case itself is secured into the cover. There's a little pocket plus a card holding area – super handy if you're not a purse person!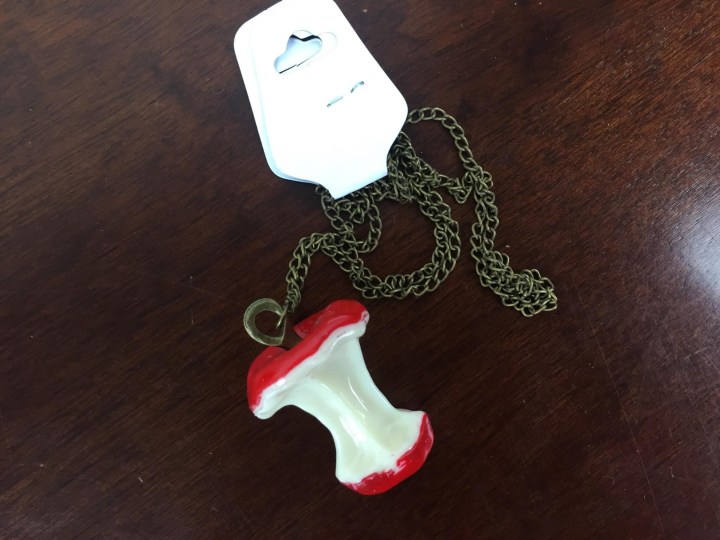 Snow White's Apple Necklace: The box came with this delightful little necklace, which is a little creepy!
Faux Leather Handbag: This purse would be really cute to contrast against a Little Red Riding Hood style cape, which is what I think the curator was going for!
There's a very long strap too. It's also really perfect for summer – but won't hold your phone.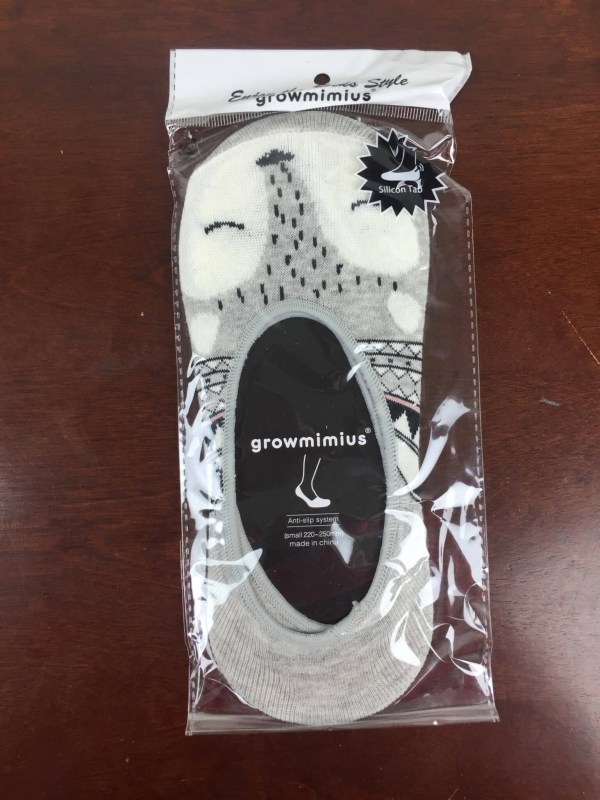 Growmimius Wolf Socks: And socks to complete the theme!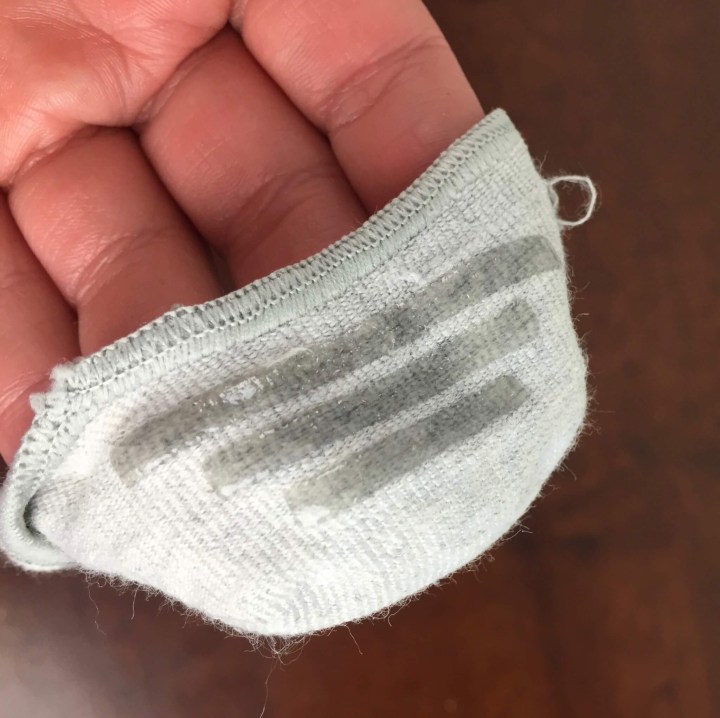 Come closer my dear and let me show you the silicone heel grippers!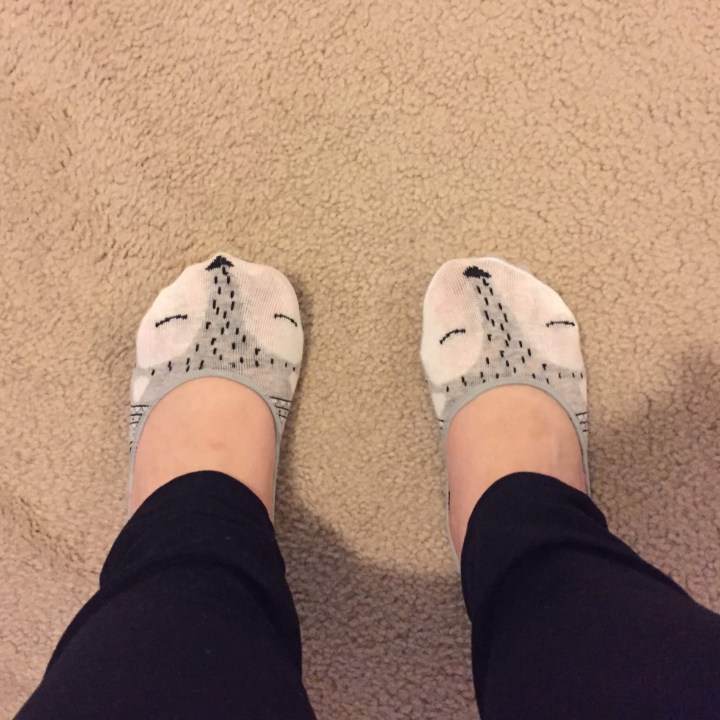 These socks are super instagrammable. Mine were size small, which were perfect, but subscribers with giant feet may have had some trouble.
I think this is a fun subscription and I love that it's not just a phone case. I thought the items matched the theme and had a little dark twisted humor, too, which I always enjoy. This box was a hit for me.
What do you think about Once Upon a Bookcase?
Visit Once Upon a Bookcase to subscribe or find out more!
The Subscription
:
Once Upon a Bookcase
The Description
: Choose your monthly plan… phone size…and style! Either way, we have you "Covered". Each Book Box includes a different style phone case with a small gift such as a necklace, notepad bookmark etc. Along with a 5″ x 7″ quote print.
The Price
: $31.50 per month