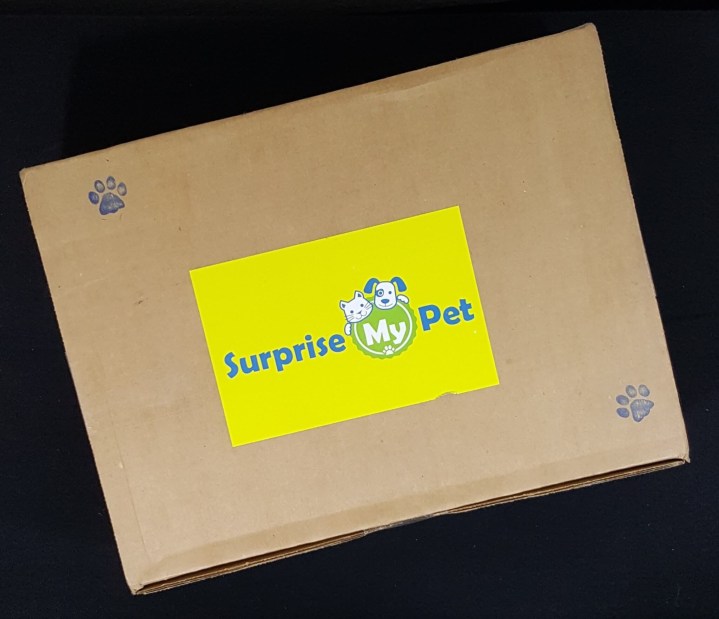 Time for some fun in the sun! Surprise My Pet is a surprise variety box each month for your dogs.  The Surprise Box includes 5-7 fun toys, treats, and other goodies – accessories, grooming supplies, or even a surprise for the pet lover.  This subscription is skippable, and Surprise My Pet offers a Paw for Paw guarantee – if your pup doesn't like an item, they will send an additional item in the next month's box.  This box offers four sizes: tiny (less than 10 pounds), small (10-20 pounds), medium (20-50 pounds), or large (50+ pounds). This is the tiny dog box.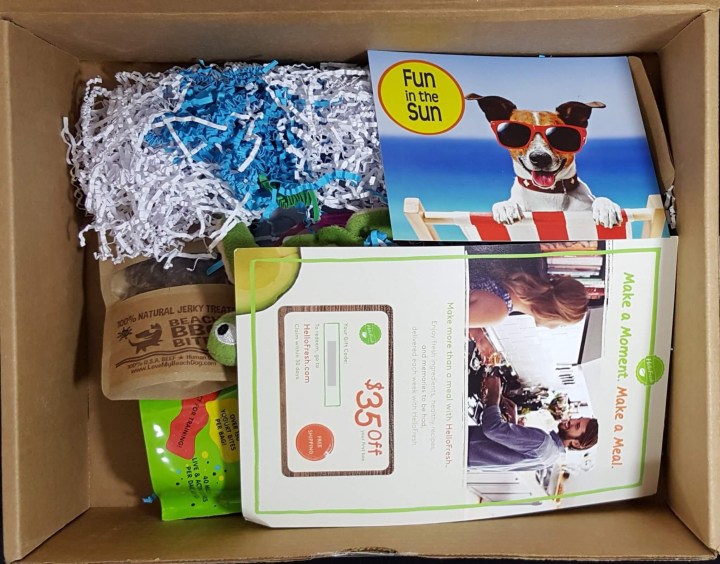 First look in.  I see some treats, and who doesn't love a dog in glasses!?!
All the items in the May Surprise My Pet box!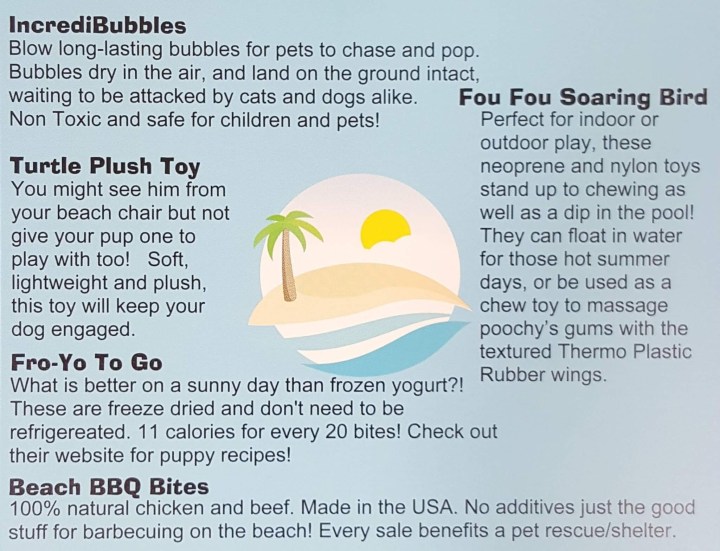 The information card has a brief description of each item.  My sister's pup was a little jealous of the goodies that my girls have been getting, so we let J and Lola review this box.
Doggy IncrediBUBBLES ($4.99): Blow long-lasting bubbles for pets to chase and pop. IncrediBubbles dry in the air, and land on the ground intact, waiting to be attacked by cats and dogs alike! Incredibubbles are Peanut Butter infused (with no allergens) for dogs.
They claim to be long lasting bubbles, and they most certainly were. They landed on the ground and lasted long enough for this curious pup to check them out! Although this one wasn't an all time favorite, it was fun watching Lola run around seeing what was going on!  (Note from Summer – I found intact bubbles 3 days later!  When popped, these left a skin on whatever surface they were on.)
FouFIT  Soaring Bird ($10.99): Perfect for indoor or outdoor play, these neoprene and nylon soaring bird toys stand up to chewing as well as a dip in the pool! They can float in water for those hot summer days, or be used as a chew toy to massage poochy's gums with the textured Thermo Plastic Rubber (TPR) wings. Each toy also features a hidden squeaker for maximum interactivity.
It took Lola a while to get comfortable enough to play and grab onto this toy because of the textured wings, but after a few tugs this became the next best thing after the turtle plush.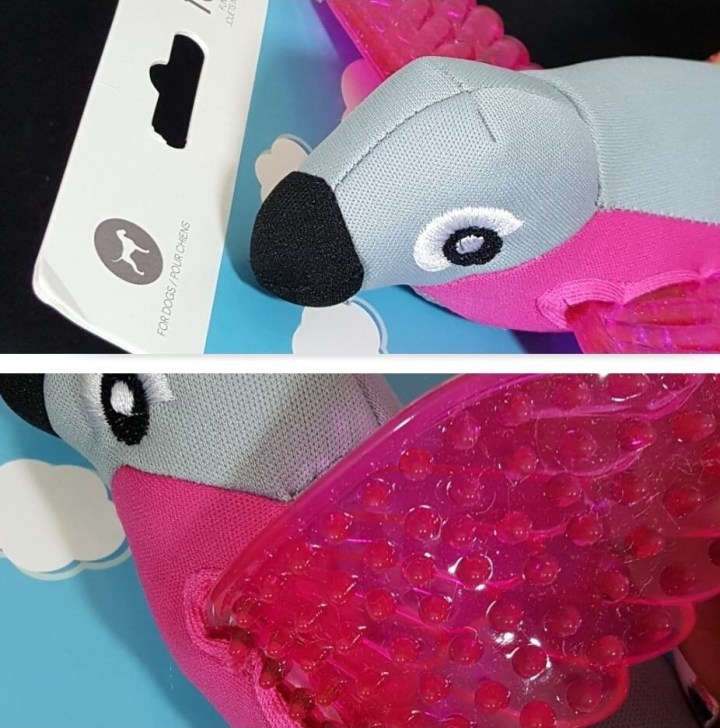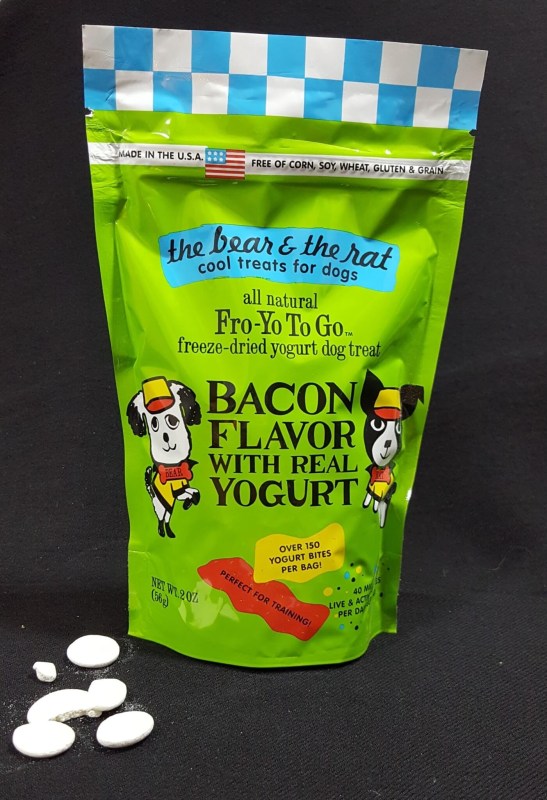 The Bear & The Rat Freeze-Dried Yogurt Dog Treat in Bacon Flavor ($10.99): This all natural, freeze-dried yogurt treat contains 40 million live and active cultures per daily serving. With over 150 yogurt bites per bag, this treat is great for training or for use as a delicious snack. These treats are made in the USA and contain absolutely no corn, soy, wheat, gluten or grain – leaving only the best all natural ingredients for your pooch.
Lola was a little hesitant at first but quickly learned these were something edible and consumed quite a few! With them only being 11 calories for every 20 bites we let her have her "cheat snack" of the week!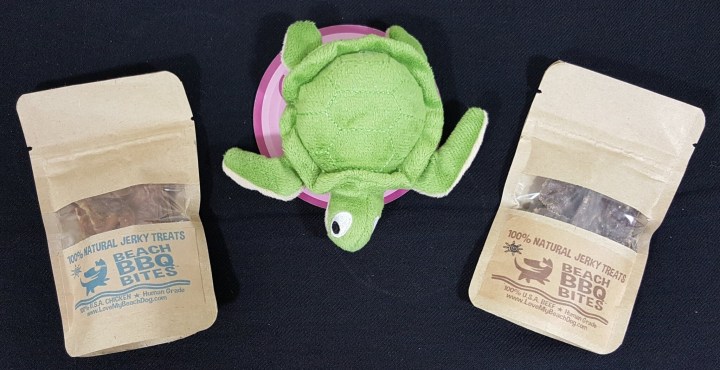 Love My Beach Dog Beach BBQ Bites – 2 pack ($6.00 + tax):  100% natural beef jerky is smoked & dried in a USDA certified facility in California USA.  Our beef comes from California ranches and is humanely raised.  NO added salt, color, flavorings, hormones, antibiotics, preservatives – NOTHING!  We make about one batch per month, and the jerky will keep for at least 6 months.  100% natural free range chicken smoked & dried in a USDA certified facility in California USA.  Our chicken comes from free range farms in California USA and is humanely raised.
These were definitely a hit and Lola gobbled them up. With two different meats to choose from (beef or chicken), it was a like a party for the girls – pictures below! Plus, every sale benefits a pet rescue/shelter.
Plush Turtle Squeaker Toy ($6.99):  Plush turtle dog toy with squeaker.
Lola's absolute favorite toy! I could not get her to stop playing with it. It was definitely the right size for this small pup. Sadly after a few hours this little turtle's squeaker stopped squeaking.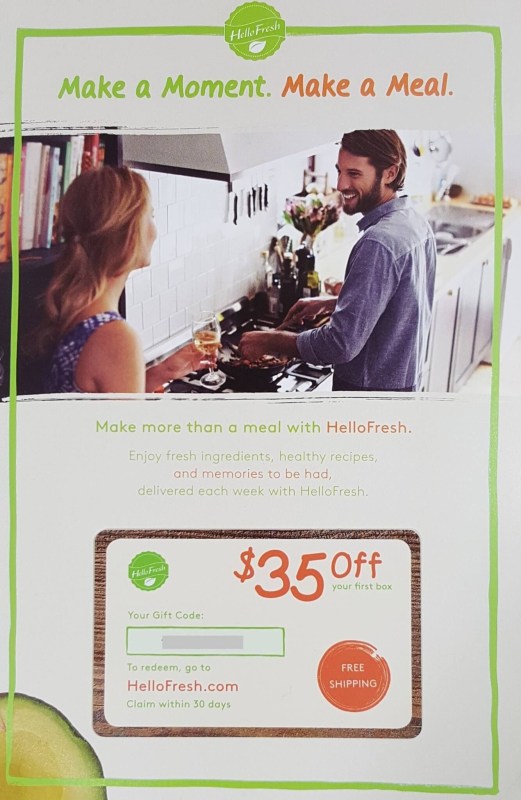 There was also a Hello Fresh discount included in the box.  FYI – Take $40 off your first box. Use coupon code  7UT7K8.
Now for some quick pics of Lola with Lily and Lexi.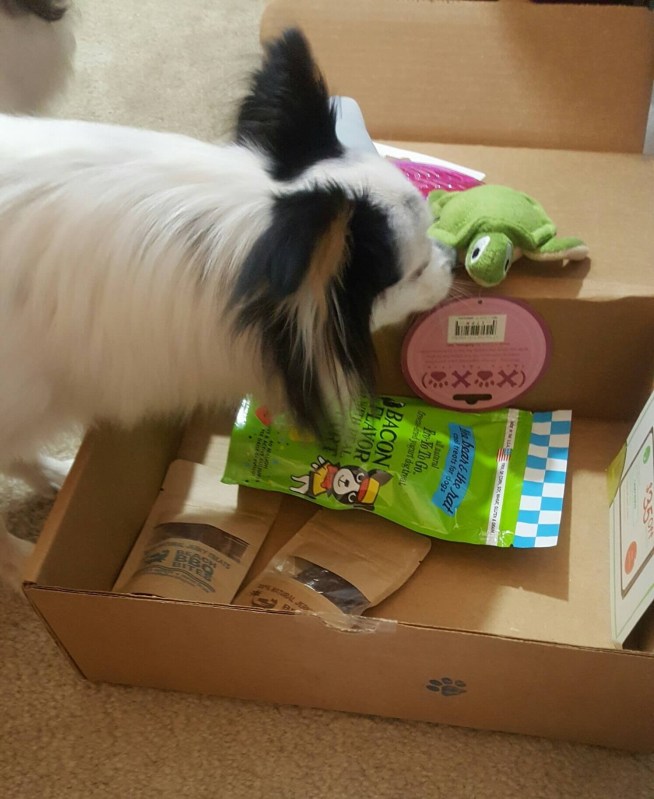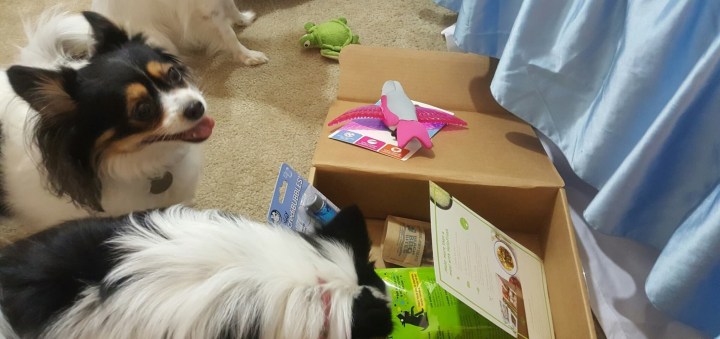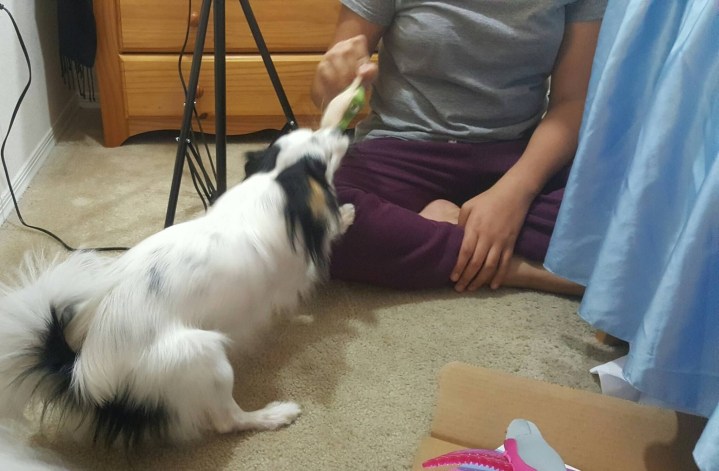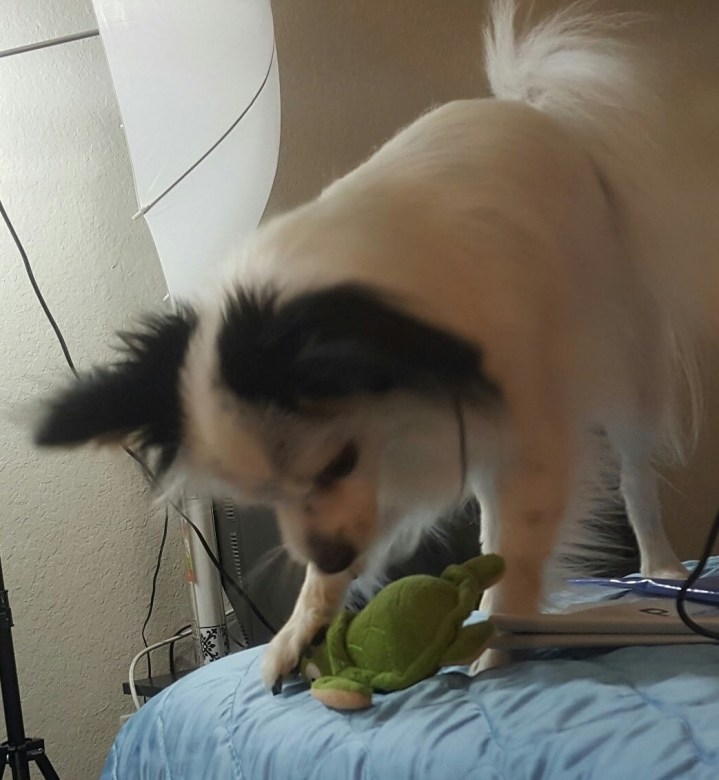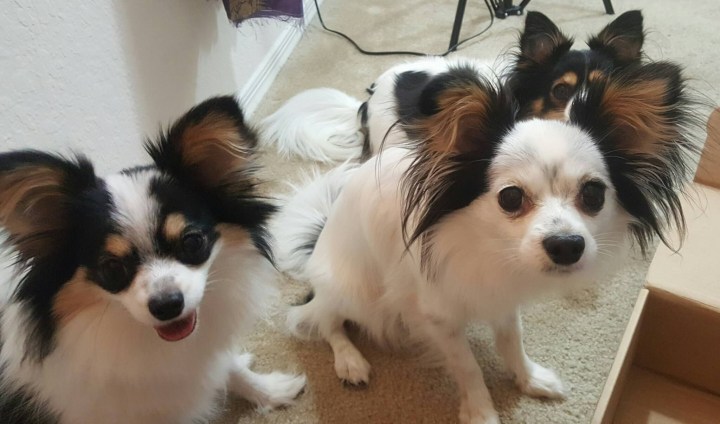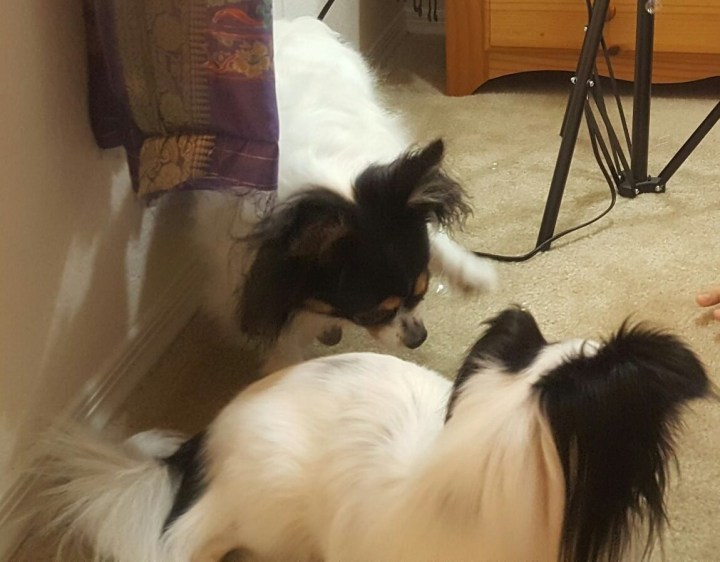 This box is valued at $42.95.  I thought the theme of this was cute and that the box was really a lot of fun! FYI – this box is $35 per month on a monthly plan but goes down to $29 per month on an annual!  Surprise My Pet ships free throughout the US and now offers worldwide shipping!  You can skip a shipment or cancel at anytime.  Also, Surprise My Pet donates 10% of its profits to help charities and shelters across the US.
What did you think of this month's Surprise My Pet? You can save 10% on any plan with coupon code hellosubscription. Save $25 on an annual subscription with PUPSRULE
Visit Surprise My Pet to subscribe or find out more.
The Subscription
:
Surprise My Pet
The Description
: Surprise My Pet is a surprise variety box each month for your Dogs (other Pets coming soon!) The Surprise Box includes fun toys, treats, and other goodies!
The Price
: $35.00 per month