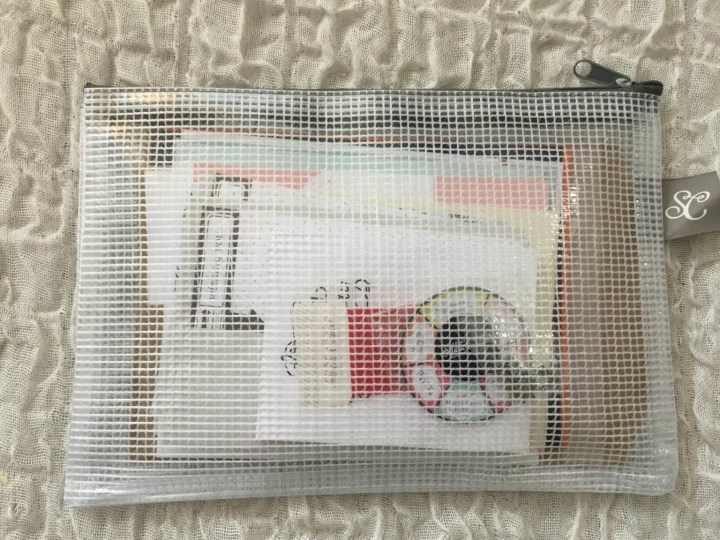 Studio Calico has four monthly subscription kit options, though they all revolve around the same monthly theme. The scrapbooking kit is scrapbooking, stationery for stationery, planner for planners, and the documenter one is for journallers. This review is for the stationery kit! Everything arrives packed in a sturdy clear case which is great for storing both your kit and any other supplies!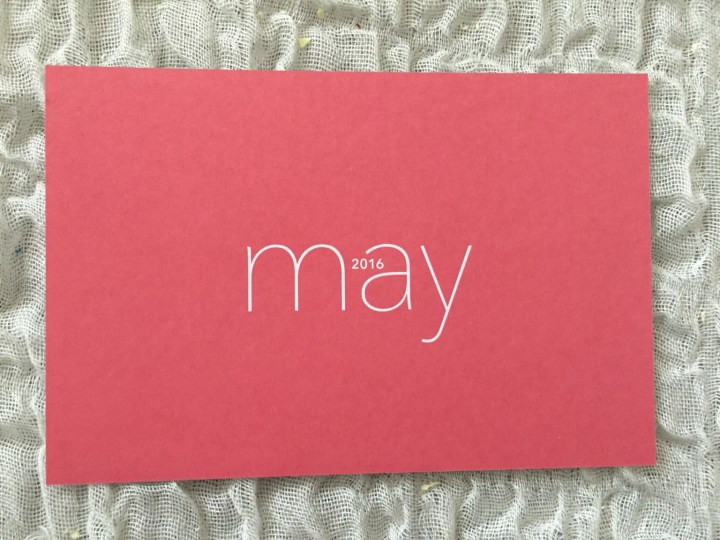 It's May! (Well, for another 24 hours.)
This month's colour palette is called Jolly Holiday!
These are the most creative cards I have ever seen! There are four different 'wheels' each for a different celebration.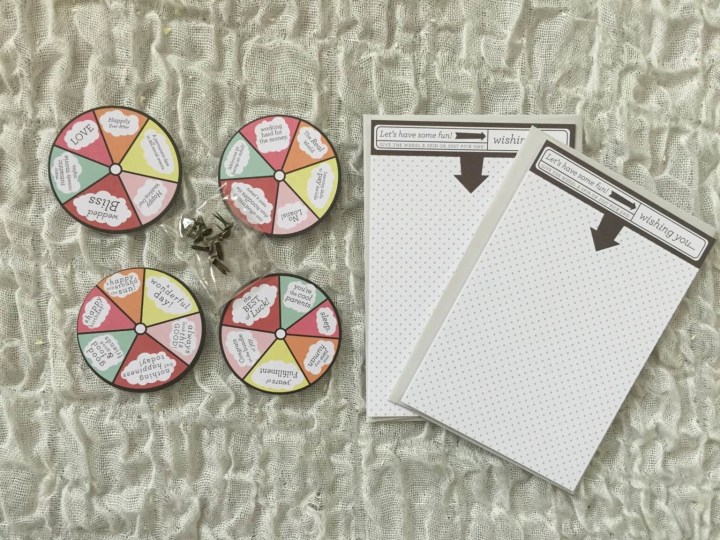 They include paper fasteners to attach the wheels — I can't decide which of the wheels to use, but I love how creative this idea is! (And I wish they had sent us four cards instead of just two.)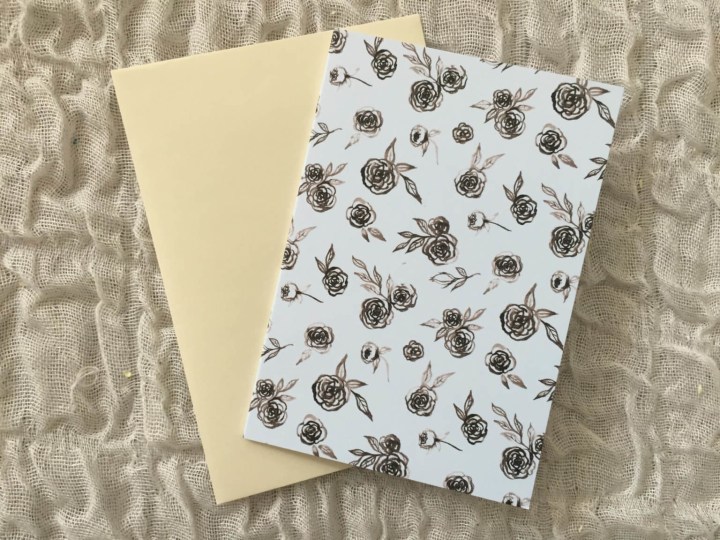 I couldn't get my lighting to behave for this photo — the colours look more washed out than they actually are. The envelope is a buttery yellow and the card is a beautiful baby blue. This is the smallest card and is blank inside.
I love the heart card! This could be for a friend or someone more romantic. The thank you card is also a nice 'anytime' card.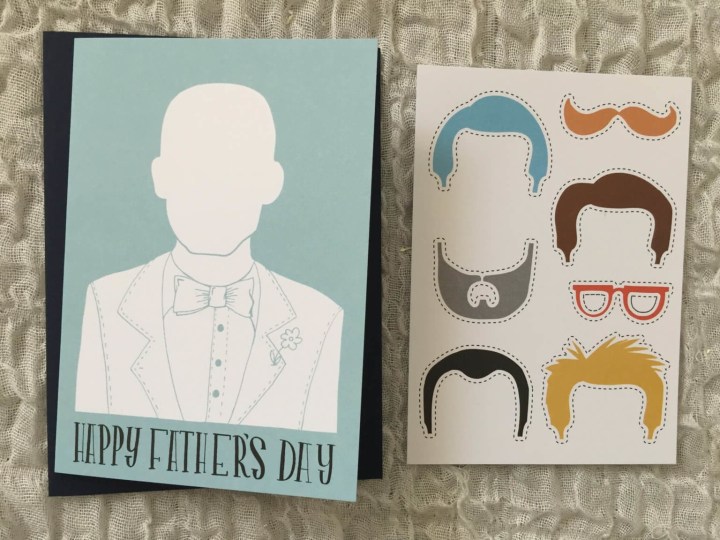 Another super creative card — this is a father's day card just in time for June! I like how they always include a card well in advance for upcoming holidays.
These cards are both one-sided with space for a message on the back. One of my girlfriends just bought her first place, so this is great timing.
A super cute postcard to send just to say hi!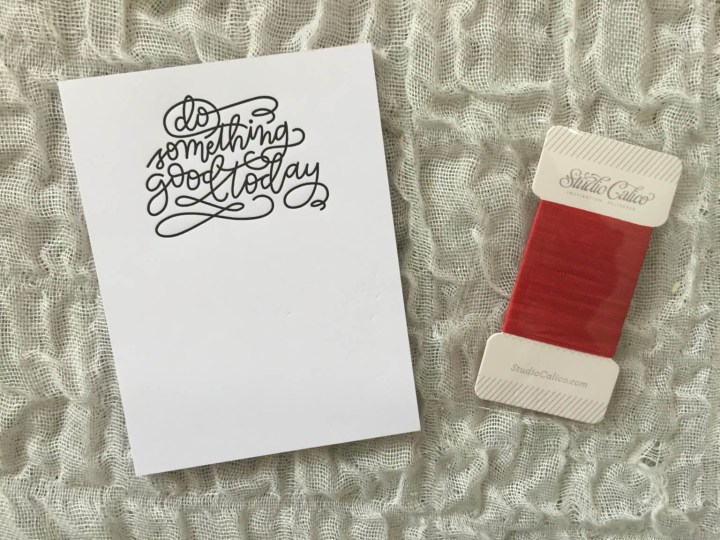 There are always some extra crafty bits in the kit — this month we got an adorable notepad and a spool of thin satin ribbon — great for tying on gift tags!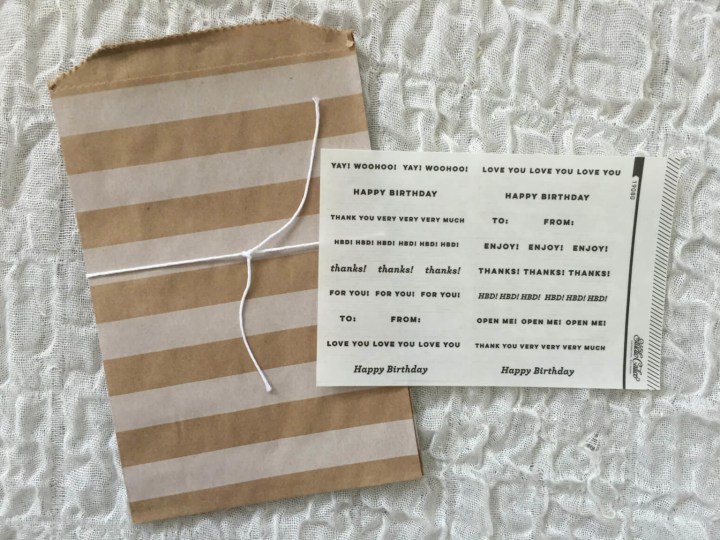 We also got a set of three striped gift bags and some stickers that I think would look really cute on the bags!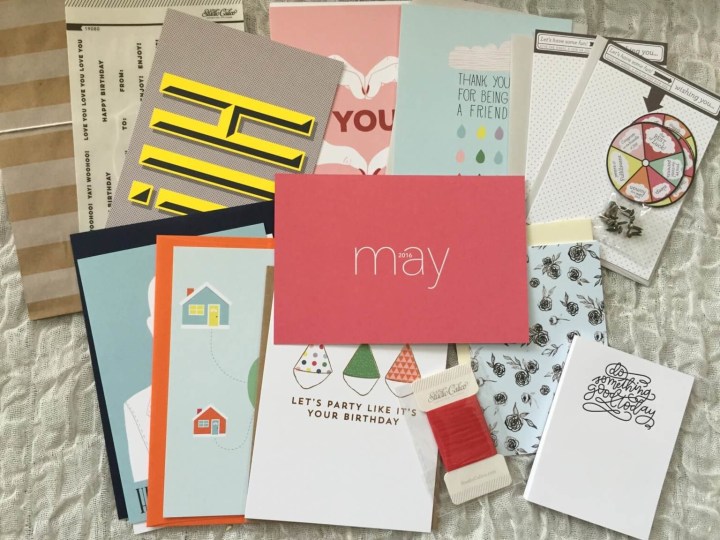 The stationery kit is always a lot of fun to open; I'm one of those people who never has cards on-hand for holidays and birthdays, so this subscription is a lifesaver for me personally. I loved the wheel cards and the father's day card this month especially!
Visit Studio Calico Stationery Kit to subscribe or find out more!
The Subscription
:
Studio Calico Stationery Kit
The Description
: For Greeting Card Addicts. Whether you enjoy pocket-based or traditional scrapbook layouts, create cards from scratch, or crave designer products to organize your life, we've got a kit that's right for you.
The Price
: $24.99 per month.FYI – this subscription is only $3 handling to ship to Canada!