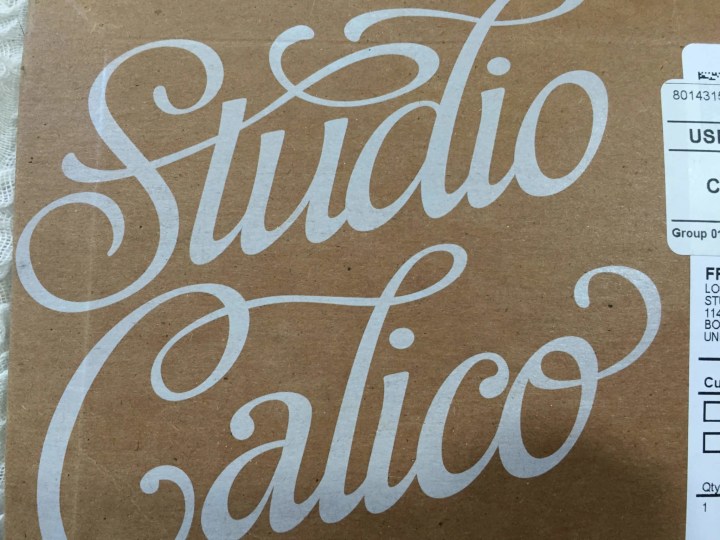 Studio Calico has four monthly subscription kit options, though they all revolve around the same monthly theme. The scrapbooking kit is scrapbooking, stationery for stationery, planner for planners, and the documenter one is for journallers. This review is for the stationery kit! Everything arrives packed in a sturdy clear case which is great for storing both your kit and any other supplies!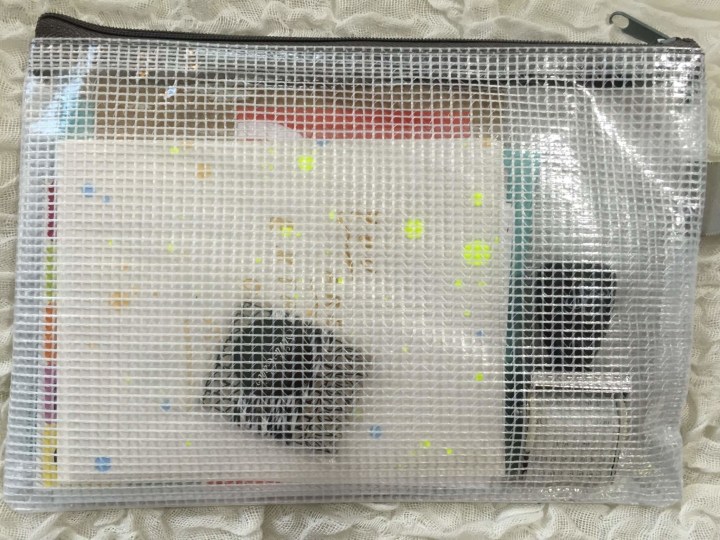 The kit always comes in a roomy pencil case that is see-through to the contents inside. I use these to organise cards, stickers, and other supplies so I can easily find them!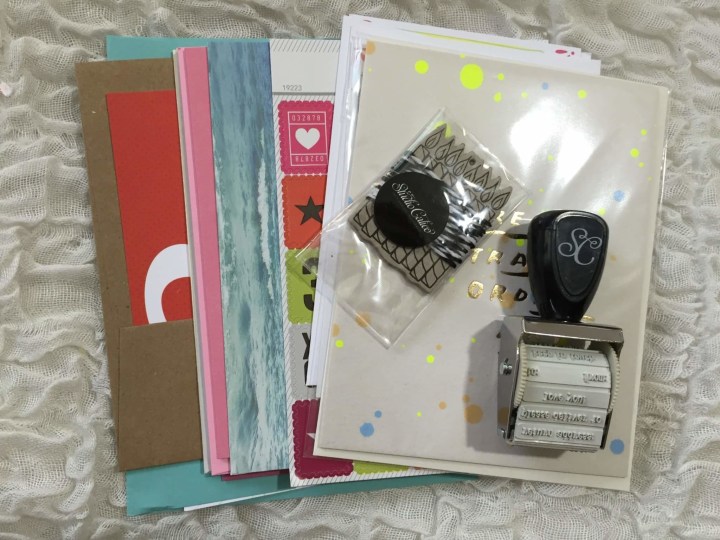 First look at the contents — I see an awesome looking roller stamp!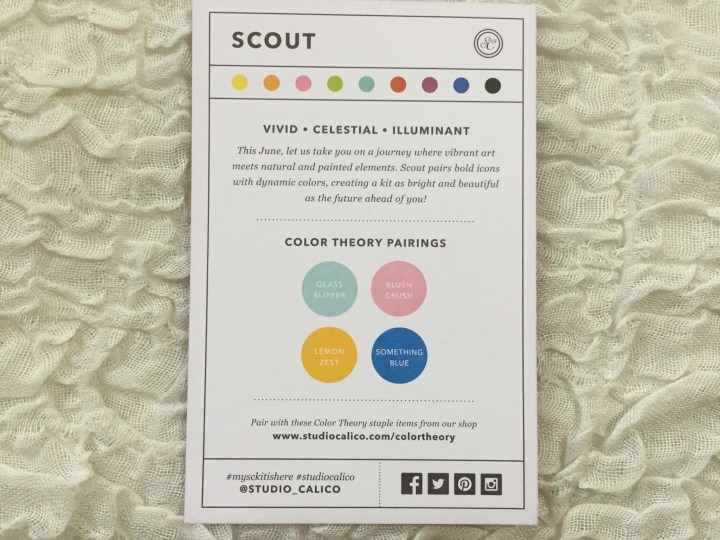 June's theme is Scout!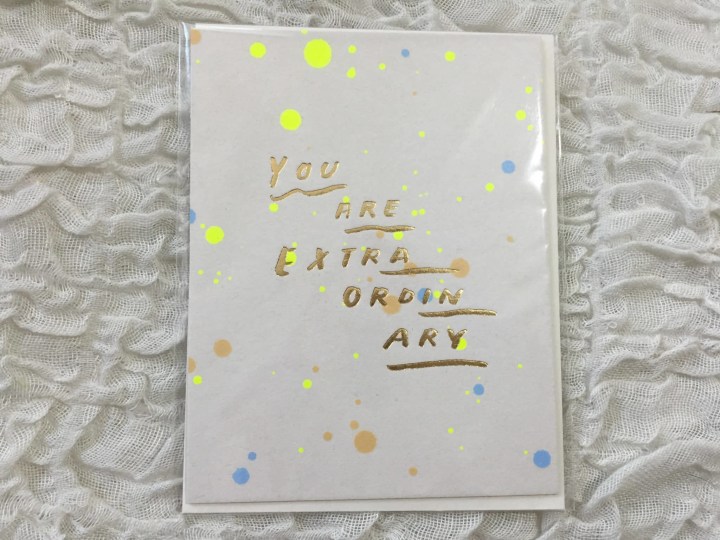 This card says You Are Extraordinary on the front, and actually came packaged in plastic which is unusual for this kit. It's actually letterpress, which adds a nice touch to it.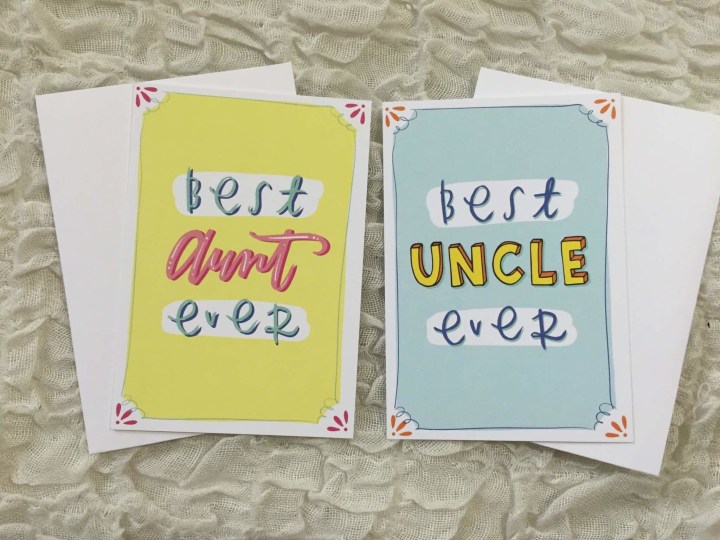 This set of cards could be used for any number of occasions; they're one-sided and are blank on the reverse for a message.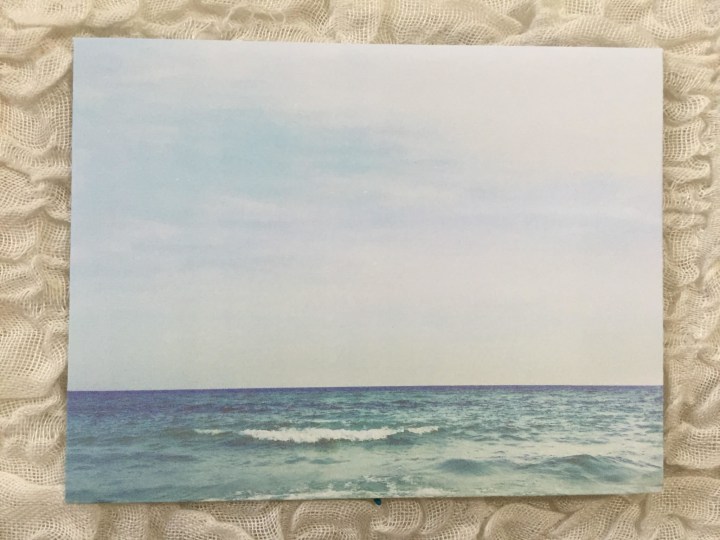 I love this envelope! I was confused why it didn't come with a card, but it doesn't matter. I think it would fit most of the Studio Calico medium sized cards.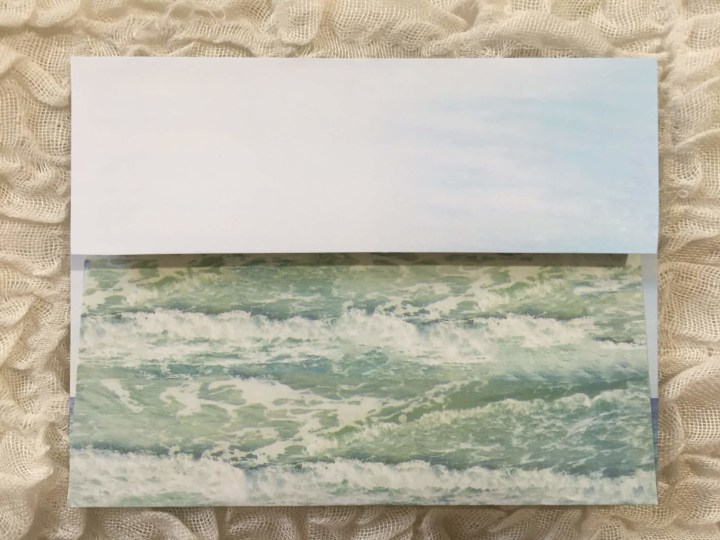 The back is just as beautiful.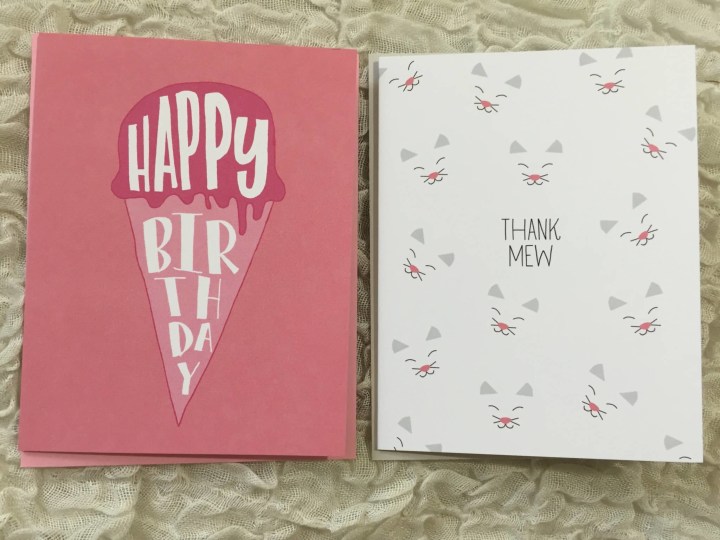 This set of cards is probably my favourites that I've ever received — the birthday card is generic and not aimed towards a specific gender or age, and that thank you card is SO cute!
This is actually a happy wedding card, and has a message on the other side.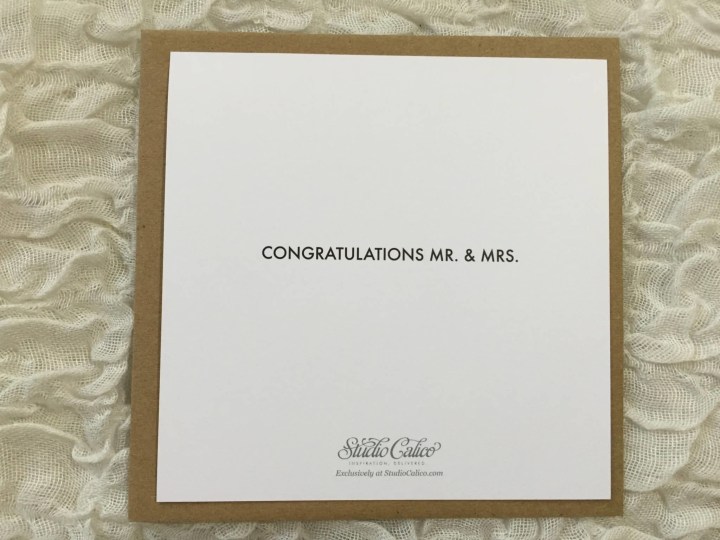 Here's a look at the back; simple and modern and lots of room for a message.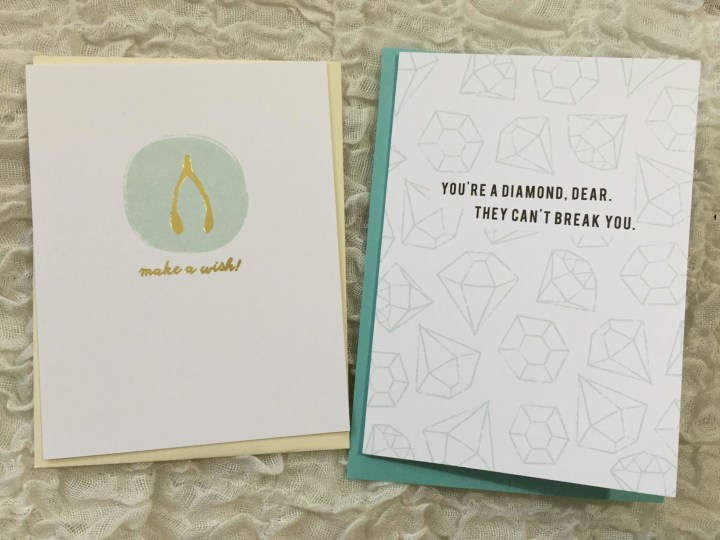 Another birthday card (one-sided) and a very sweet encouragement/cheer up card.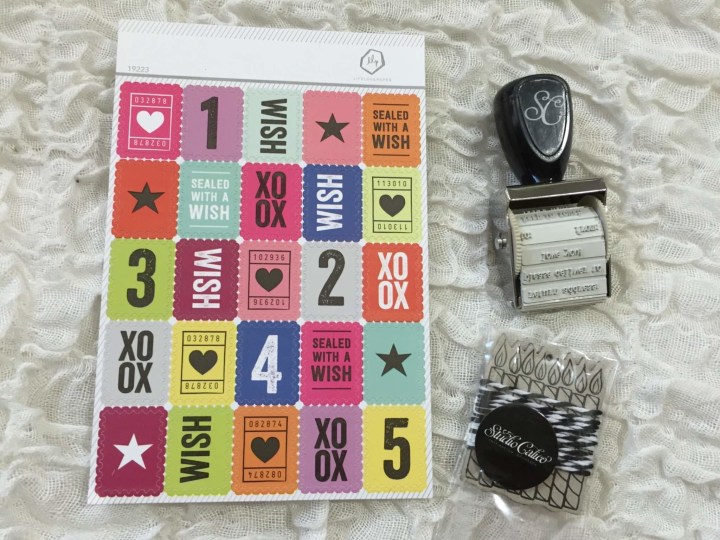 There are always some extras sent in addition to the cards! This month we received a sheet of stamp/envelope stickers, a roller stamp (with different celebration-themed messages) and a birthday gift tag with twine. I do wish we had been sent an ink pad to go along with the stamp, maybe in one of the colours featured on the month's palette.
June's kit was probably one of the better kits I've received because of the selection of cards — in the past the birthday cards I received were for kids/children, so I'm happy to see cards I can give to my friends. I love the stamp and can't wait to use it! My card collection has blown up in size and I've given a few cards to people to be asked where I got them — they really are creative and eye-catching!
Visit Studio Calico Stationery Kit to subscribe or find out more!
The Subscription
:
Studio Calico Stationery Kit
The Description
: For Greeting Card Addicts. Whether you enjoy pocket-based or traditional scrapbook layouts, create cards from scratch, or crave designer products to organize your life, we've got a kit that's right for you.
The Price
: $24.99 per month.FYI – this subscription is only $3 handling to ship to Canada!