Q-Box is a monthly subscription box filled with nothing but cute items. The subscription costs $24.95 per month, and you'll get 5-7 full-size products in fashion, beauty, home, accessories and food.
The May box was pre-announced to be TsumTsum themed, so obviously I had to buy it. Note that most of the items are unlicensed.
Disney Tsum Tsum Luggage Tag Mickey ($5.99) This luggage tag didn't even pretend to be a Disney item. It's adorable though and my daughter snapped it up!
Disney Alice in Wonderland Tsum Tsum Cord Wrappers: I'm not really sure what to call these and I couldn't find them online, but I'm certain that you use them to tie up the various cords you have!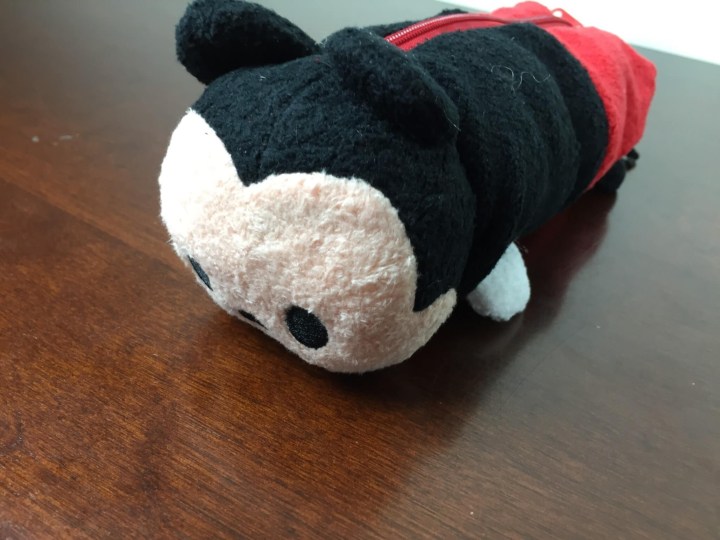 Disney Tsum Tsum Mickey Plush Pencil Case ($8.97) A fun Mickey pencil case! He's plushy, even though he's for pencils!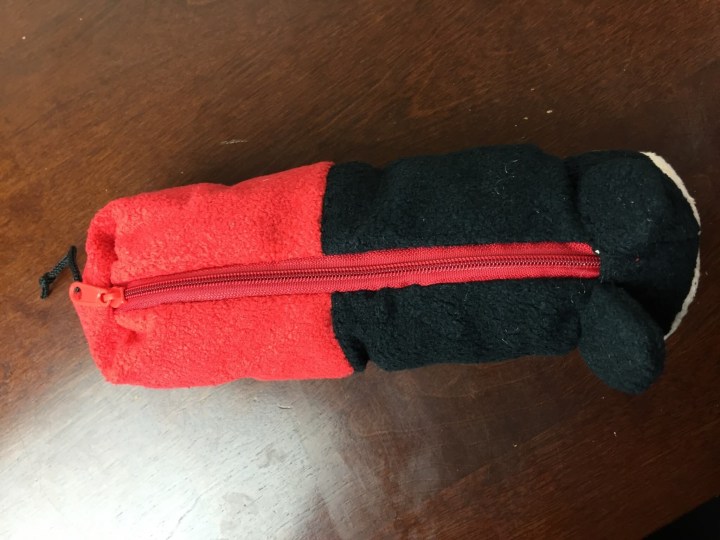 He has a nice long body.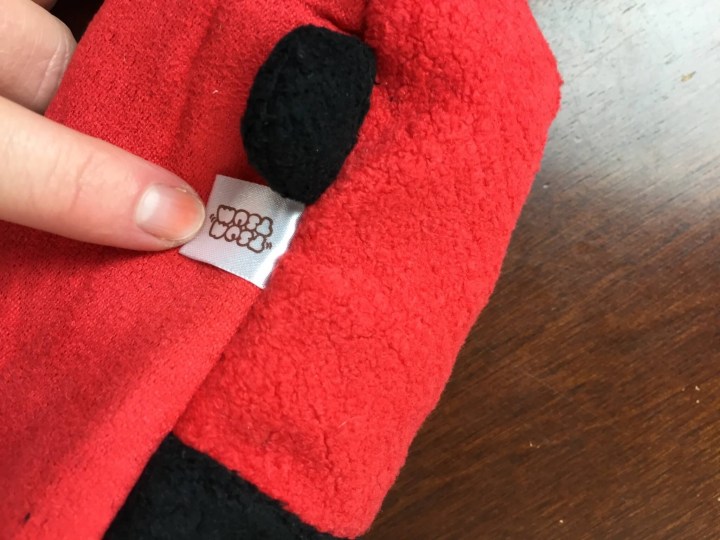 And appears to be licensed, although there was no tag. This may indicate a counterfeit item, but I really couldn't tell you either way!
Disney Tsum Tsum Mickey & Minnie Card Holder (?) Also not licensed, but super handy. This has pockets to store all your various cards that you might need, like rewards cards and coupons!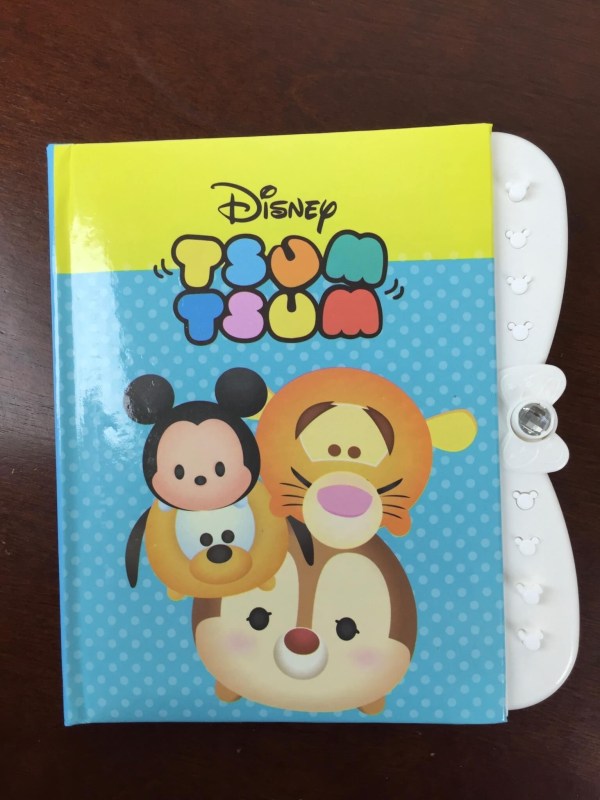 Disney Tsum Tsum Locking Notebook: This made my daughter light up and shine! The back has a scratch-off code to tell you the combination, and you press the Mickey heads up to match and then press the jewel…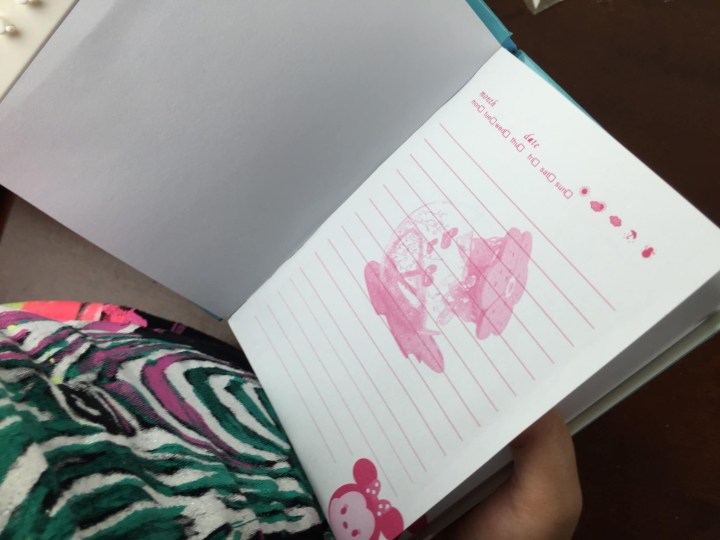 et voila! You can see my little helper was right next to me – she grabbed the notebook and wrote something secret. I have no idea what it was.
Although the reproduction is fantastic, I don't believe this to be a licensed item either.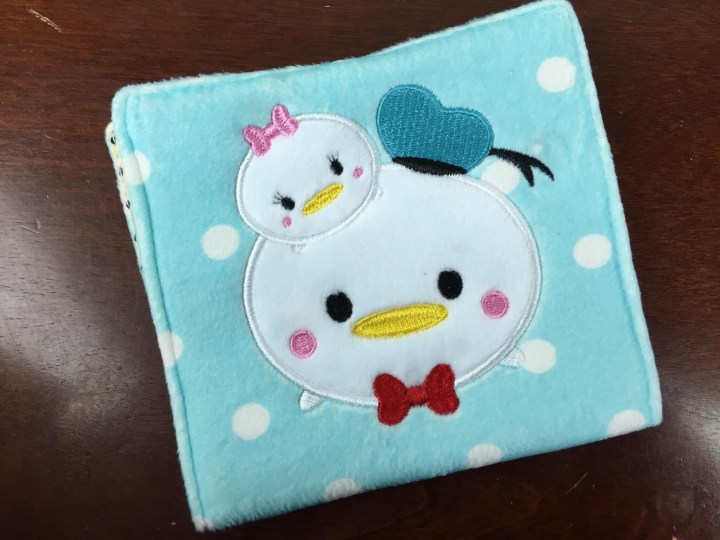 Disney Tsum Tsum Donald & Daisy Wallet: This is kind of an odd wallet and I couldn't tell you that it's licensed or why it's in the shape (square) that it's in.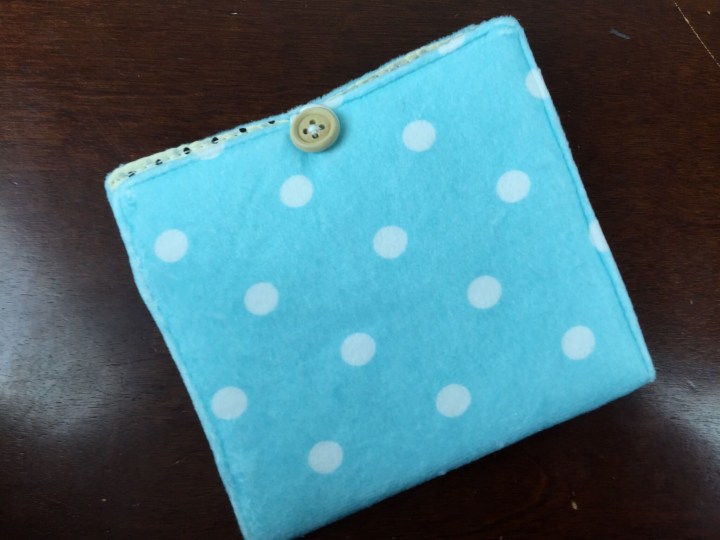 It closes with a button.
The inside of the wallet.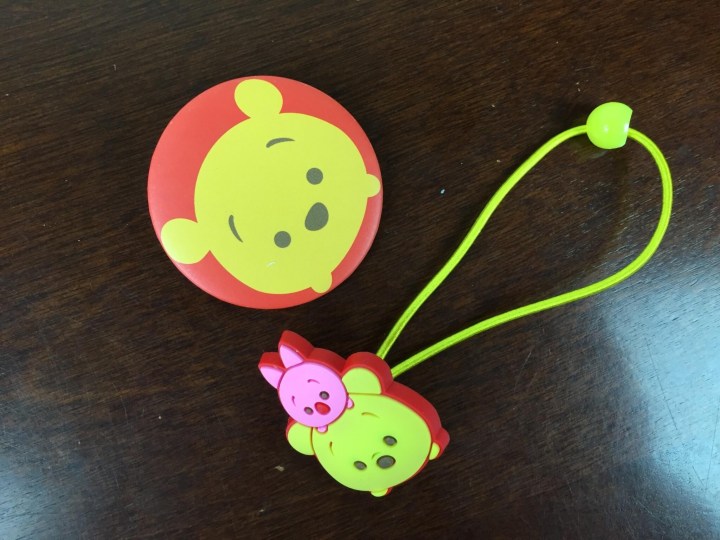 Disney Tsum Tsum Pooh Button Pin
Disney Tsum Tsum Pooh Hair Tie
Both cute and fun.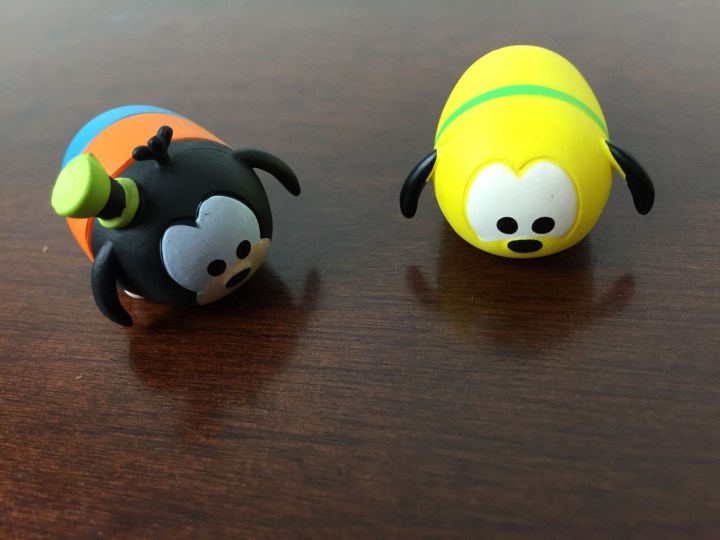 Disney Tsum Tsum Goofy & Pluto: Little figurines. They are not licensed stackers.
Disney Tsum Tsum Tote Bag: Totally adorable bag. There are no Disney markings but it's handy and folds up into the little pouch.
Disney Tsum Tsum Shower Cap: This is a really adorable bath accessory and has all the major Tsums – even Anna & Elsa.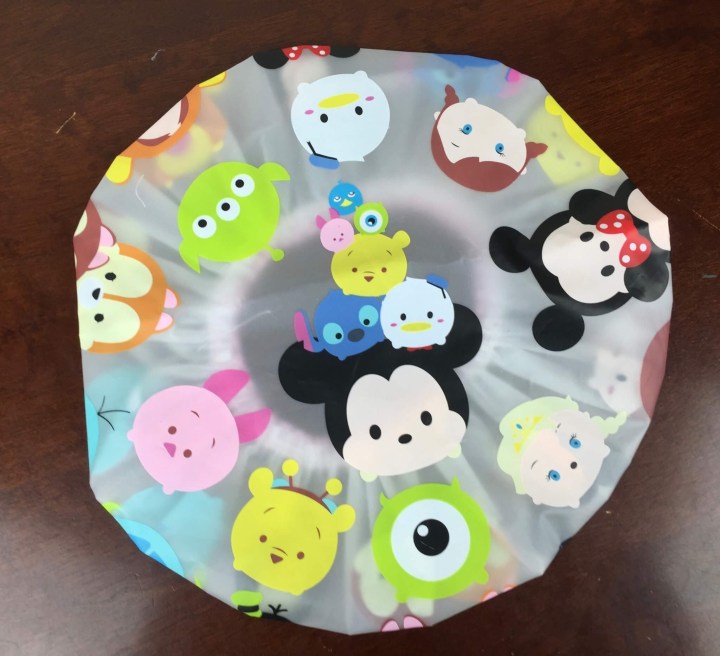 Out of a box of 12 items, maybe 1 or 2 are licensed. With this box it's pretty much you get what you pay for, and in this case it's cute knockoffs (and the risk is that your purchase could be seized by customs – at some point they're going to wise up!). Tokyo Sweet Box had no issues putting together a box of clearly licensed Disney goodness (its May box was also Tsum Tsum themed). If you're looking for more Tsums, try checking out the official Tsum Tsum box reviews and the July Doki Doki spoilers! I wasn't disappointed, this box was exactly what I expected – it's just something to point out.
Visit Q-Box to subscribe or find out more!
The Subscription
:
Q-Box
The Description
: QBox is a monthly box of hand-selected cute items in beauty, fashion, accessories, home, and food. You will get 5-7 Full-size products and premium items, value over $70. Also every box includes a piece of jewelry!
The Price
: $25.00 per month